USER BLOG
Join the best expat community of Japan. Now!
Share your Japan experience

Create blogs/Join the Q&A

Earn points and get rewards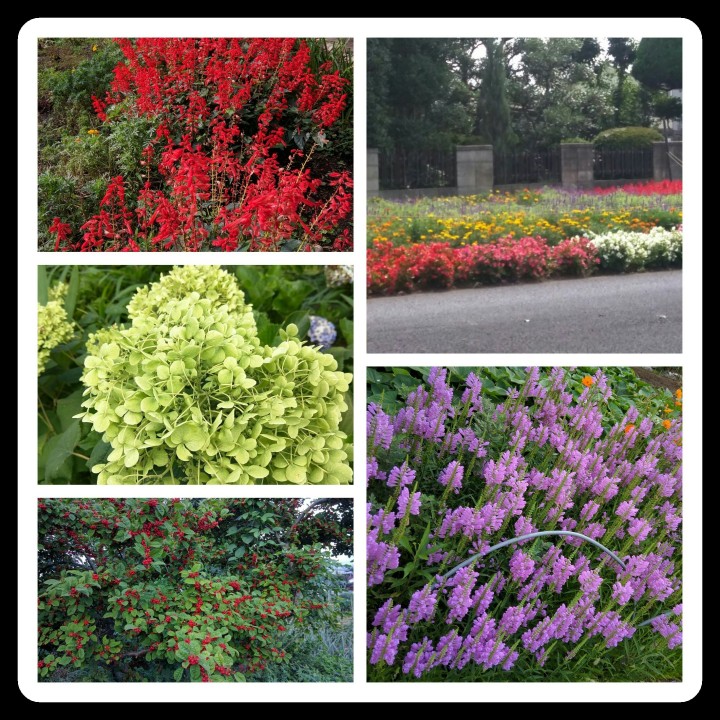 Is it Sakura or Ume?
What makes Japan more beautiful aside from its people is the essence of flowers that scattered everywhere. These colorful creatures caught my attention on my way home from the airport. You can see different kinds and varieties of flower depending on its season. As of now Winter is about to end and Spring is on the way, everybody is excited to see the famous Cherry Blossoms especially the tourist. As I got here I keep looking and asking my husband which one is Sakura (Japanese name for Cherry Blossom). He patiently answers my question every time I asked because I had a hard time on identifying whether it is Sakura (Cherry Blossom) or Ume (Japanese Plum). Ume ( Japanese plum) is everywhere around February to March and I can see it everyday just next to our house or everytime I passed on streets and neighbors backyard. Ume has a strong sweet fragrance, with 5 round shape petals, the flower usually blooms with single bud directly to the branch. I have seen that Ume has a variety of color like light pink to dark,white and green. I was able to see the early bloom of Sakura (Cherry Blossom) just close to our house a few days ago. I was amazed by the look of it to think that its only one tree how much more if I was surrounded by that well known flower. As I take a closer look, Sakura also had a 5 oval shape petals, unlike Ume it has a split at the end of its petals, and with a very light fragrance. Sakura usually blooms with multiple flower on the same bud. Other way to identify Sakura is the horizontal line on its bark which Ume don't have.
Dimple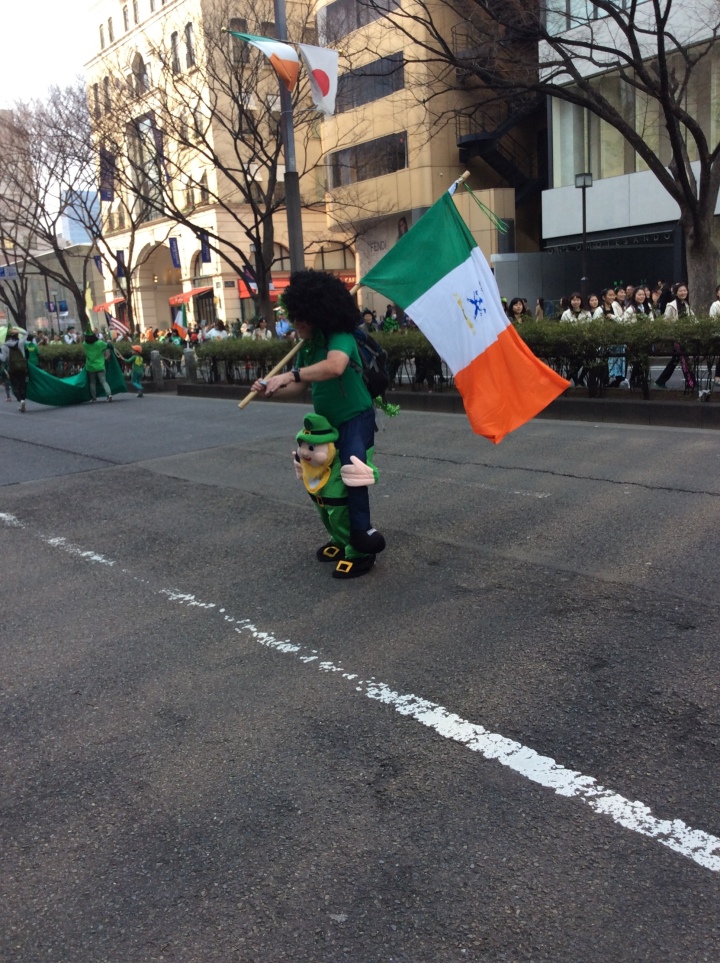 St Patrick's Day Parade and I love Ireland festival
The highlight of the Irish calendar in Japan is the St Patrick's Day parade and I love Ireland festival in the Omotesando / Yoyogi area of Tokyo every March. For the past 25 years the Irish have been painting the town green on the Sunday closest to St Patrick's day, which is March 17th annually. The after festival was only added in recent years, but it is proving to be as popular as the parade. I have been to most of the parades in the Kanto area over the years, but the one in Omote Sando is by far the biggest and best. And this was the first year my family attended the I Love Ireland festival.St Patrick's Day ParadeThis year St Patrick's day was on a Friday and the closest Sunday was the 19th of March, this past Sunday. We made our way to Tokyo to meet up with some of our Irish-Japanese community to enjoy the biggest St Patrick's day parade ever to be held in Tokyo. Apparently this year they reached their maximum cap of participants of 1,500 people. The number of spectators has yet to be confirmed, but judging by the crowd on the day, there were twice the number or spectators as participants, if not more. In keeping with the traditional festival back home, most of the spectators were wearing the colours of Ireland: green, white or orange or a combination of them all. There were lots of people donning leprechaun hats or wearing shamrock badges on their clothes, I saw quite a few people with shamrocks or flags painted on their face and there were even people in Irish kilts. The parade loops the main Omote Sando thoroughfare. The road is 2 lanes wide each side, with a divider between the sides. The parade heads east from the entry / exit point and then loops to come West on the far side of the road and loops again at the bottom of the road and East to the entry / exit point. They close the whole road for about 45 minutes and for the rest of the time they work with sections. The full loop takes about an hour and a half, but each viewing point will only see the parade for about 30 minutes. You can walk with the parade from the sidewalk, you are not allowed enter the road where the participants are performing.I have been to the Tokyo parade a number of times over the years, as has my eldest child, but it was the first time for all three of my girls to enjoy the festivities. They were absolutely mesmerized by the marching bands, dance performers and the variety of performers participating in the Sunday parade. This year there was even a Niall Horan fan club participating in the event. Niall Horan is an Irish singer-songwriter and guitarist, best known as a member of the boy band One Direction. The kids enjoyed the comedians dressed up as if they were leprechauns riding on another leprechaun. They also enjoyed all the Irish music, Irish dancing and Majorettes. But my personal favourite was actually the Samba music and Samba dance performers. Unlike the parade in Dublin, which is an event worth enjoying at least once in your life, there are no floats. The Tokyo St Patrick's day Parade is mainly live performances. The parade started at 1 pm and the last act were exiting at the entry / exit point at around 2.30 pm. We had walked down toward Harajuku to catch the Samba act again before it exited the parade, but we got caught in a people wave and couldn't stop to spectate. It was by no means dangerous or intimidating, but such are the crowds that attend the Tokyo parade. We decided to walk with the crowd as we were going on to Yoyogi park for the I love Ireland festival anyway.I love Ireland FestivalThe I love Ireland festival is held in Yoyogi park, down beside the NHK studios in the Yoyogi Park outdoor stage area. There are dozens of booths selling Irish food and drink and general festival stalls and booths. The stalls and booths are open from early morning and there are a variety of live performances, such as music and dance, on the outdoor stage at different times during the day. There is a kids booth in the festival and this is where you can get the kids faces painted with shamrocks or Irish flags. If you would like to enjoy the live performances, there is seating for about 150 to 200 spectators in front of the stage, plus lots of standing room. You can hear the music from the stall / plaza area too. The stage area was completely packed on Sunday and there were plenty of people watching from the plaza area as well. The stage viewing area was a sea of green. The main stage performances on the Sunday afternoon were musical, one had some Irish dancers perform too. The Irish Ambassador to Japan, Anne Barrington, spoke on stage on Sunday afternoon and stayed around to enjoy the festivities for a time after. I could hear so many true Irish accents at the festival in Yoyogi park and most of the people I spoke with originated from Ireland. There were of course lots of Japanese in attendance, some of whom have a connection with Ireland in someway, some who are fans of Ireland and some who had just come to see what all the "Rí rá agus ruaile buaile"(Irish for the noise and atmosphere created by folks having a good time) was about. There was also a large percentage of foreigners a lot of whom were Americans, some who are stationed in Japan and some passing through. I even met one Irish-American family who had timed their visit to Japan, just to witness the Tokyo St Patrick's day parade and I love Ireland festival. Event DetailsSt Patrick's Day ParadeDate:Annually on the closest Sunday to St Patrick's Day March 17thTime : 1:00pm - 3:00pm Venue: Omotesando - Harajuku, Tokyo Access: 5 minute-walk from JR Harajuku Station or Tokyo Metro Omotesando Station, minutes walk from Meiji-Jingu Mae metro station.I love Ireland FestivalDate: The day before (Saturday) and day of (Sunday) the St Patrick's day paradeTime: 10 am to 6 pm / 5 pmVenue: Yoyogi Park Outdoor StageAccess: Minutes walk from JR Harajuku Station and about 7 minute walk from Metro Meiji-Jingu Mae station.More information on St Patrick's day events on City-cost.com: https://www.city-cost.com/blogs/City-Cost/G6QDz
Saitama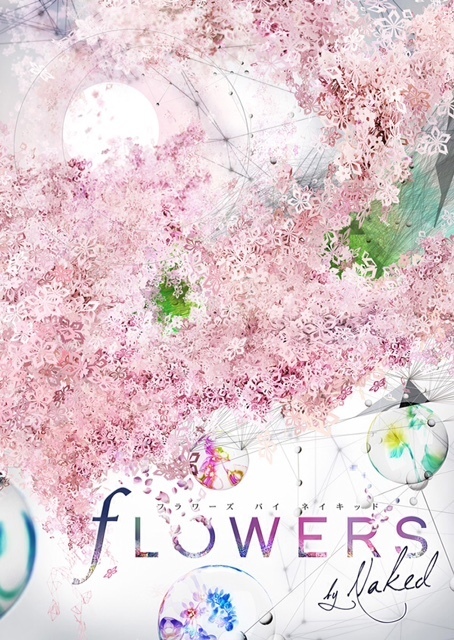 Indoor Hanami event in Nihonbashi
Spring is almost here! Many people living or visiting Japan are expectant of hanami in this season. But don't you worry about the weather? For me, YES. Everytime I go out for some activity, it rains. I always bring rain to events..when watching professional baseball games, going to Disneyland, driving to the beach... We call such person as Ame-onna (雨女; ame means rain, onna means woman, if the person is male, Ame-otoko 雨男; otoko means man) . When it rained on the day of the event, I would cancel the it (or the event would be cancelled automatically), and wait for another chance, then find something different to do. But what if it rains on the day of hanami? The best season of hanami is too short as the flowers fall very soon, and you might have to wait for A YEAR for the next chance of hanami... If you are Ame-onna or Ame-otoko, and really worried about missing the opportunity, you can visit an "Indoor Hanami" event in Nihonbashi, Tokyo. Last week, I enjoyed hanami with my Ikebana friends."Flowers by NAKED" event is getting famous through social media with its beautiful pictures. NAKED is a group of creators holding many events highlighting projection mapping or other latest technologies. "Flowers by NAKED" is a collaboration of flowers and digital art. Not only visually, it appeals to our five senses using many cutting-edge technologies. (You can search on Instagram with hashtag "#flowersbynaked".)At the entrance, there is a Big book. This book is about three meters high and shows breathtaking beautiful pages of flowers with projection mapping. Also, you can smell the fragrance of the flowers. Don't forget to take pictures and breathe deeply here!Passing by the Big book, there is a wide screen displaying Mosaic of flowers. With the language of flowers, the flowers appear continuously, one after another. Find your favorite one.Then, you will find a ball-shaped object, Dandelion clock, surrounded by shade curtains. Something tricky will happen on this dandelion puffball when you do something... Do and see it for yourself!After the magical dandelion, you'll step into the world of Frozen flowers. They are not actually frozen, but look like they are in ice in some freezing area. The flowers used here are dried (or processed with chemicals) and delicately covered with thin glass. Blue and white lights make the area look really icy. Enjoy the winter before proceeding to the spring room.Then you will walk through Bamboo corridor. This passage is a work collaborated by our Ikebana school headmaster and NAKED, created from SO MANY bamboo trees. (More than 1,400 sheets of sliced bamboo!) Bent, twisted and tangled bamboo work expresses blowing strong wind that brings us the spring. The huge work is illuminated with colorful lights and we can enjoy the reflections, too.After the spring storm corridor, we finally arrive at Hanami area full of cherry blossoms. Cherry blossom trees spread over our heads (actually they are artificial flowers, not real), and real trees are displayed in a large glass vases, and the thousands of flower petals made from papers are floating at the top, creating the very soft, calm, relaxed but brilliant and gorgeous space that gives us an illusion of being under the fully-bloomed cherry flowers.If you feel like having a sip of a cocktail for more hanami mood under the cherry blossoms, there's a bar featuring Sakura cocktails and sweets. (But remember that you can't sit on the ground as it is very crowded)While you enjoy the drinks, you can also enjoy the elegant dance show with sakura projection mapping. The performance in the storm of cherry petals is worth seeing and taking a video of .Beside the bar, a beautiful sakura-colored dress designed by famous Japanese fashion designer Keita Maruyama is on display.Now we are going to finish this hanami tour, but before the exit, we can leave the flowers which we bloom by ourselves. Stop at the wall on your left and touch the screen, then something happens....At the exit there is a mysterious labo, The secrets behind the garden, which creates this flower event. Honestly, I was not sure they are really related to the event, but some girls were absorbed in taking pictures.Outside the hall, you can enjoy shopping for many kinds of flower-designed goods such as confectioneries, aroma oil, apparel, stationary and ornaments.The weather in Tokyo is still unstable and cold. So should you miss the hanami opportunity, don't be depressed. Visit Nihonbashi for the "Flowers by NAKED" event!This event is held until March 20 (MON) in COREDO MUROMACHI 1, accessible from Mitsukoshimae-station on Tokyo Metro Hanzomon or Ginza line. The ticketing booth and entrance is on the 4th floor and the venue is on the 5th. Opening hours: 10:00 to 20:00 ( admission until 19:30) Ticket for adults: 1400yen, children: 900yen. For details, visit the official page. English available. http://flowersbynaked.com/
yoona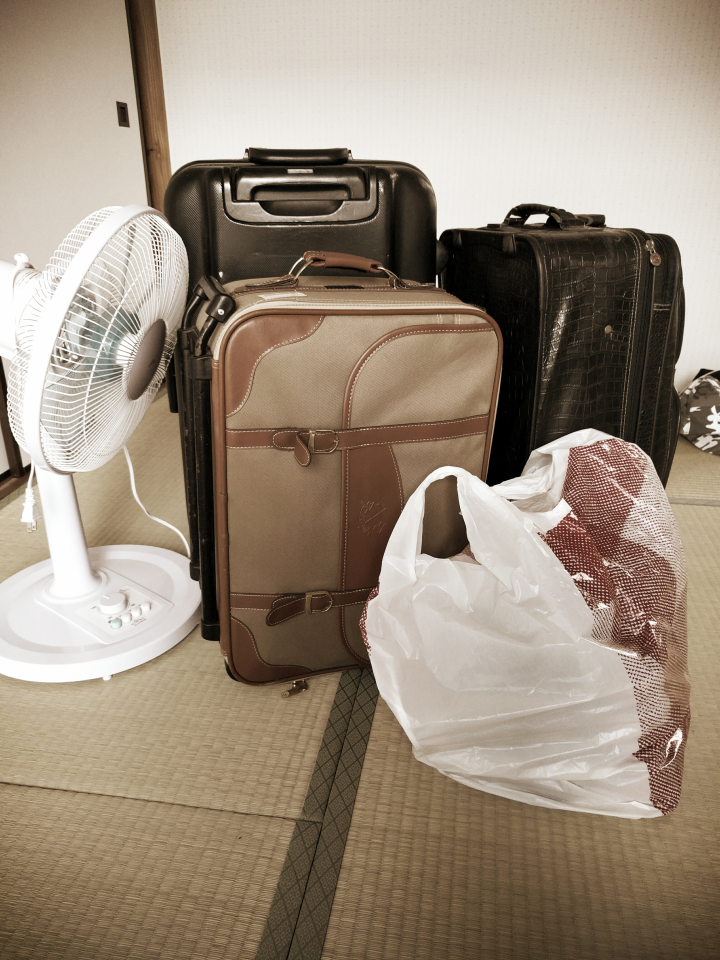 Independent Living
Living together with our parents even we have our own family is such a convenience. Everything seems to be easy and cheaper like we don't need to worry what to cook, what the stuff needed and we even paid half of bills. Sometimes we even got something for free especially when they were pampering their grandchildren. I grew up in which moving out on our parents wings is considered as an act of bravery (especially when you got married on a young age) because you were able to stand on our own and became independent to them. This separation was even harder knowing that you going to leave them in times when they were getting older. When me and my son got here in Japan 4 months ago to follow my husband who works here, we lived together with my father in law. Family life was so easy then even everything was new to me because my in laws was there to back us up in every single thing I did in the absence of my husband. Few months later, my husband decided to have our own place for us to know how to spread our wings and lead our family life by ourselves. It was pretty hard because we need to invest in the households stuff, payments for the rent, installations and a lot more. Moving out is not that easy. All the convenience which I had while we're in my in laws was change into a hardships. I had to go on supermarkets by my self, trying hard to prepare food, take a walk my son to a plaza, pay bills and a lot more which a wife should do. But those experiences changes my perspective in life. Raising a family comes with a great responsibility for a husband and wife on how to deal on it. There are lot of questions in every thing's that we want, its either when, how and even what if, but in the end it is still our decisions and we need to work for it. I felt proud every time we make things happened even without the supervision of our parents and when it turned out okay. I can say that I literally got out of my comfort zone not just because of being independent from them but for everything I am living right now. Language, cultures and traditions, timetable, weather, people surrounds me and even way of living. It's a kind of win-win situation for me, I know in my self that whatever life my brings I'm ready for it but I don't know how my fate will agreed on it. Take one step at a time, as long as your determined and confident to stand on your decisions you can handle life with flying colors. Im looking forward what life awaits for us here in Japan but as of now I can literally say again im enjoying it!!
Dimple
Is Romance Dead In This City?
A few things to clarify before I begin...1) This is not a men bashing article, but a article written by a foreign woman trying to find her way to live in this city2) I do not understand the other parts of Japan well enough to make general conclusions, so this piece is mostly about Tokyo, where I reside.So with those above two points in mind, here's my story...My husband and I met outside of Japan and lived outside of Japan for quite a while. One thing I had noticed while we were dating is that he would never hold my hand in public when we are out here in Japan. When asked out the change in behavior, he would say, "Japanese people just don't hold hands."Ok, fast forward quite a few years and we moved to Tokyo... Granted now we have two kids in tow and no extra hands for holding, I also noticed that we seldom have dinners together, no dates, no cuddling and watching tv, few hugs and kisses and no "I love you"s. Our couplehood was slowly fading away. When confronted, my husband would just say, "Japanese people don't do all that! It's silly to have any PDAs". Ok, I suppose he meant "public" in PDA to include our kids!Of course there are other things such as consistent late nights at work, endless drinking sessions with colleagues and some other work related obligations. Quite soon, I was feeling like that old maid whose job was to raise our pretty little children and made sure that our home was always clean and orderly and our fridge was constantly stocked.It is quite frustrating to notice that my life has been turned upside down, not only by motherhood or the big move or trying to find myself a place in this new city but more seriously, losing a romantic relationship with my husband!I mean I have heard other mums talk about their family lives and I have also seen Japanese dramas depicting the exact scenario as I am experiencing. But I wonder if this is really a Japanese thing? Is my experience really normal? Then how do the women cope? Ultimately, the question that bothered me the most is: IS ROMANCE REALLY DEAD IN THIS CITY? So Google's definition of romance is: "a feeling of excitement and mystery associated with love." To me, it's the sparks that keep two people in love with each other. Such sparks often require quality time and effort spent communicating and building the relationship. Both parties needs to feel that their hearts are still being pursued and cherished and the passion is alive.So what is considered romance here? How did it get this way?My hypothesis:Men are quite lucky to have it relatively easy in the mating game here in Tokyo. Therefore, they don't need to try too hard to be romantic.My observations:Gender roles are very specificAt the end of the day, Japan is still a very traditional society. Gender roles are very specific. The men go out to work to feed the family and the women make sure that the home (and kids) is in perfect order for the men to come back to. There is nothing questionable and you are obligated to do your best. The rewards are also very specific. Men, good job that earns well to provide for the family. Women, a functioning household and surviving members. Hence, no emotional frills nor perks seem to be required. But it is quite alright for the men to be wooed Despite everything traditional and strict gender roles in this country, it is actually surprising ok for a woman to be professing her feelings and making the first move for a relationship! This is very evident in how Valentine's Day in Japan is all about the women buying chocolate for the men and expressing their interests. Meanwhile, the guys can happily enjoy the chocolate and if they decide to, reciprocate the feelings a month later. The women should over compensate where the men lacksAfter a relationship is established between a man and a woman, the firm gender roles fall back into place. The man now focuses on working hard to bring home the bacon and the rest of the responsibility falls onto the woman. SInce this is the man she chose, it is now her job to maintain this relationship.The success of the men is determined by the strength of his woman.It is said that a strong woman doesn't need the frilly, lovey-dovey things in her life. She has much bigger responsibilities like making sure the man doesn't need to worry about her. If married, her job is then to manage her household to perfection. As they always like to say, a man's greatest success is to have a capable wife who supports his career!We should let the man be the MANJust like it is not cool to be seen as head over heels in love with your woman. We shouldn't expect the man to do small things to fulfilll our romantic fantasy.My conclusion:If you were to sum up the above points, it seem that the men's role is pretty functional. He is judged by how well he performs at his job and so it is quite easy for him to take the family for granted. After a while, the motivation to keep a relationship going becomes less and less emotional. The warm fuzzy feelings to get when you initially get together fades and that is accepted as the natural course of a relationship. The world is no longer about two people in love, but the responsibility to maintain a family becomes the key focus.So maybe romance as defined above isn't appropriate. Romance may be the notion of husband and wife working hand in hand to keep the family going. The warm fuzzy passion is then put to the back burner and hopefully not forgotten in time to come. Didn't they say you do as the romans do, maybe I should shift my expectations? Else, should I take the bull by it's horns and take charge of my emotional well being? For now, I really don't know...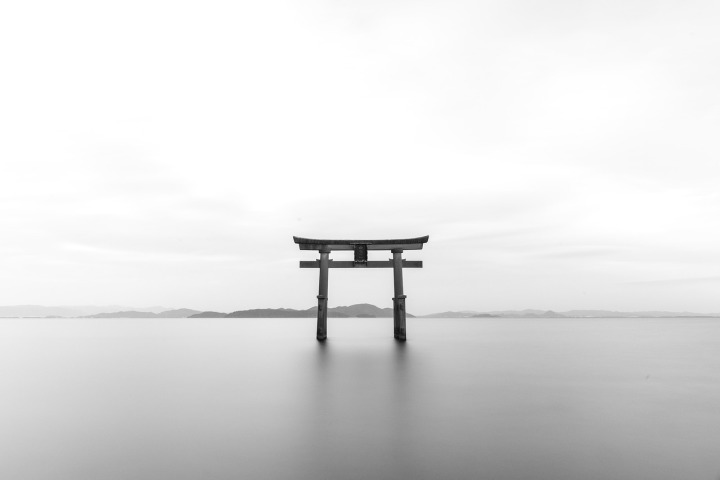 Coping with Less is More
The minimalist movement must have originated in Japan, where the concepts of zen, ma and wabi-sabi are very apparent in most aspects of life here, most notably architecture, interior design, packaging, flower arrangements and cuisine. Famous Japanese minimalists such as Marie Kondo, Tadao Ando, Oki Sato and many more are also recognized for their work and contributions to make this world a more acceptable living space.Whether it is Influenced by Zen Buddhism, tiny homes, a necessity to keep little in case of earthquakes or going against a over indulgent consumerist society, more and more peole are letting go of their materialistic burdens to create an aesthetically cleaner (or empty) living space, to declutter their minds and have a deeper appreciation for things.Being someone with serious OCD, I am all for being minimal. I want to see space in my house, so I feel I can breath. Our move to Japan must have triggered my passion for lesser belongings. When we moved here, we threw and gave away a bulk of our belongings, just so that we can fit into a smaller living space. When we had settled down, I had to again purge more stuff to make our home livable. Gradually, purging and decluttering has become a habit for me. I now find myself going through my belongings on a very regular basis to try and fish out what I haven't used, don't really need or feel nothing for and try to sell, give and throw way. After a purging exercise, I feel great but that euphoria only lasts me a few days, and I feel uneasy again...The problem I am facing is that It is really difficult to let go! Despite my very frequent purging exercise, I spend more time deliberating whether I should ditch something than I actually declutter. While researching, I was super motivated by Marie Kondo's philosophy of "if you don't feel for it, let it go" but quite frankly, it's quite difficult to decide if I really don't feel for something or I do kind of feel a little for it, sometimes. The other question is about wastage. When I purge, a bulk of the things becomes waste. I feel guilt about this waste, number one for the financial aspect of it; next, for the opportunity cost of this waste. Aren't we already running really low on natural resources? By ditching stuff I don't want or need, I must be scoring high on being environmentally unfriendly. If owning less is helping the environment, then how do I explain having to ditch more? It's really a catch 22.So I always wonder how do people cope with decluttering here? Or if they even consider it important? How about those with multiple kids/generations, where do they store all their hand me downs? What happens after Christmas and birthdays? How do they achieve an equilibrium in the amount of things that they own and use? How can you minimalize waste?I also wonder if to achieve a minimalistic lifestyle, it's is just a matter of owning less or is it something deeper? Is it an advanced form of self control that I am so flawed in, which render me unsuccessful no matter how many times I try?Until I figure it out I will have to continue with my mini purges and struggle with the profound questions of whether or how much I feel for things.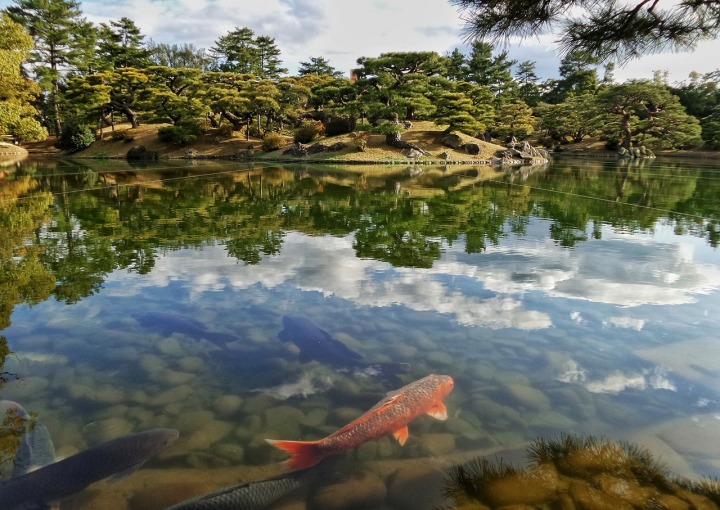 It Means The Most When It Is Unsaid
The thing that I enjoy most about Japan is the harmonious co-existence of contradictions. While contradictions often create disagreement and chaos in many places, that is not quite the same in Japan. There seems to be this huge invisible force that mandates the opposites to get along with each other, to not interfere and to accept and make peace. I figured that it is this huge set of unspoken rues that guides the peace and these rules seems to reside in every Japanese person. A set of rules that regulates and controls every aspect of their behavior and ultimately forms their very strong social consensus. "KY (kuuki wo yomu or "read the air") – non Japanese do this as well, but in a different way and to a different extent. To (most of us) non Japanese, its obvious that we say, should not go to the bank in our pajamas. To a Japanese person, it is obvious in a similar way that in some situations a person who smiles too much is not to be trifled with". (Kyle Von Lanken) While it is not impossible for one to live here without fully internalizing this mysterious set of unspoken rules, foreigners who are found ignorant or breaking these said rules can be pardoned, but that also mean an automatic exclusion from being "one of us", a.k.a. Gaijin (an outside person). Social Manifestations Of The Unspoken RulesI reckon that there are a few very Japanese traits that best manifests the rules and also help set the foundation of this harmonious society.- Never be in the face of others- Don't cause inconvenience to others- Always seek agreement not discussion- You can never be too polite - When I doubt, just smile or laugh (politely)Hence it seems obvious that vagueness may be the universal answer to all the above. As long as you are vague (enough), you will never be in danger of breaking the unspoken rules. Just How Vague Do You Have To Be?It is understood that at the root of all these vagueness, is the way the Japanese language is formed. The language itself is lacking of emotional descriptive, hence the display of emotions not on a verbal level but through explicit self expressions as seen in elaborate festivals, cosplay, anime, performance and art.Even in everyday lives, people don't really talk much. My husband comes through the door and grunts something to the point of making his presence known. Your neighbors nod good morning to you and avoid any lengthy conversations. People answer "domo" to end any exchanges. It sounds super cold but that's the way it is here.Important guidelinesWe can't be truly Japanese but it is especially important that we abide by the unspoken rules of this society. Hence, to stay safe while exploring the perimeters of this "Japanese vagueness", it may be helpful to bear in mind the following guidelines.- Always have inherent respect for others - always consider the comfort and convenience of others- Never impose your own opinions - always leave room for accommodations and self-interpretations- Nothing is being said as it is – always read in between the lines- Playing stupid or providing some kind of comic relief can enable easy exit from situations Hence in Japan, we shall say "Say little and live life!" ;)