USER BLOG
Join the best expat community of Japan. Now!
Share your Japan experience

Create blogs/Join the Q&A

Earn points and get rewards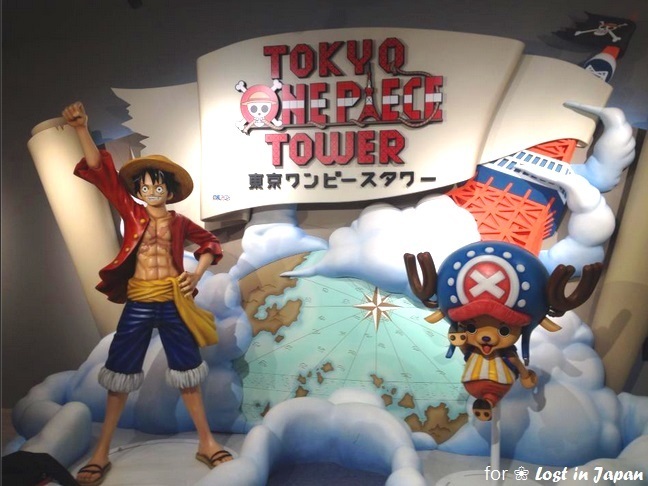 Rainy Season in Japan? Time for Indoor Theme Parks!
It's said Japan does not only have four seasons, it has five! Between spring and summer you can add rainy season, called Tsuyu (梅雨) in Japanese, which can make it really difficult especially when you are planning to travel around Japan during this time. Mainly it is from the beginning of June to the middle of July, starting up to one month earlier in Okinawa, but surely, this is varying from year to year. For sure, it is not raining every day for one and a half month, but in this time the chance is high to have full rainy days what makes outdoor sightseeing really annoying. So if it is too wet outside in Tokyo, how about taking a look to some indoor theme parks? Here I have four parks you might would like to visit if you are interested in anime and manga or cute characters. Tokyo One Piece Tower In 1997 the manga One Piece started to be published at the Weekly Shonen Jump, up to today it became popular world-wide and got many fans from young to old. Several years later, in March 2015 an One Piece indoor theme park opened at no other place than Tokyo Tower, the symbol of Japan's capital. At Tokyo One Piece Tower you find many attractions for children and adults. Impressing live shows are held and for sure, themed food is offered, not only inside the theme park, but also outside at the two One Piece restaurants. Also special events are held from time to time. A must visit for every fan around the world. Tokyo One Piece Tower is opened from 10:00 to 22:00 every day. For the entry you have to pay 2,000 yen (3,000 yen with show) if you buy the tickets in advance. For same day tickets you pay 2,200 yen (3,200 yen with show). Discount for students and children are available. J-World Tokyo Going on in the anime section, J-World Tokyo makes it possible to dive into the world of Shonen Jump, meaning One Piece, Dragon Ball, Naruto and more. In this indoor you can find some attractions mainly interested for children or big fans, however, atmosphere is what counts, isn't it? They can point out with interesting anime themed food in three different areas. For sure, also Shonen Jump items are sold there, some limited to this place only. J-World Tokyo is located at 3rd floor of Sunshine City in Ikebukuro and opened from 10:00 to 22:00 around the year. There is a ticket for just admission for 800 yen. Here you have to pay for every attraction when you want to ride it (prices on website). But you also can get an unlimited attraction pass for 2600 yen which allows you to enter and ride attractions for unlimited times. It because cheaper after 17:00, when you can get night passport for 1,800 yen. Namja Town Namja Town is just located one floor below J-World Tokyo, so you find it at second floor of Sunshine City. It already opened in 1996 and you are welcomed by a giant cat which is the mascot character of Namja Town. Inside this theme park you can find some attractions including zombies, mosquito and ghosts. However, probably more interesting is the food area here. At Gyoza Stadium you can try several types of Gyoza from all over Japan. As sweet exchange you will find a lot of cute desserts at Fukubukuro Desserts Yokocho. The ticket systems also goes like J-World, where you can get a Namja Entry ticket for 500 yen, the Namja Passport for 3,300 yen for admission and free attractions (with some exceptions) and a Namja After 3pm pass for later entry for 2,300 yen. Sanrio Puroland Getting a little bit out of center Tokyo we will find Sanrio Puroland at Tama New Town. This indoor theme park opened already in December 1990 and you will find a lot of cute character's of Sanrio there, including Hello Kitty, Gudetama, Kiki&Lala, My Melody and more. There are some attractions and amusement possibilities inside and also live shows are held. At the different restaurants you can find unique dishes all having the super cute atmosphere of this pink place. To get to Sanrio Puroland you should use Keio or Odakyu Line and get off at Tama Center. On weekdays the entry costs 3,300 yen for adults, on Holidays (weekend, public holidays, school holidays) the one day passport costs 3,800 yen. There is a discount coupon on their website. Also afternoon passport for 2,000 yen is available. But notice, opening times are regularly changing between 10:00 to 20:00. Check the monthly time schedule before you go there! For sure, this is not all you can do if it is raining. There are so many other possibilities! Just think of all the museums, aquariums, restaurants and themed cafés, … or just go shopping in one of the big shopping centers. Don't let the rain feel you down and enjoy your time in Japan! Websites of the indoor theme parks:- Tokyo One Piece Tower- J-World Tokyo- Namja Town- Sanrio Puroland
YokoLostinJapan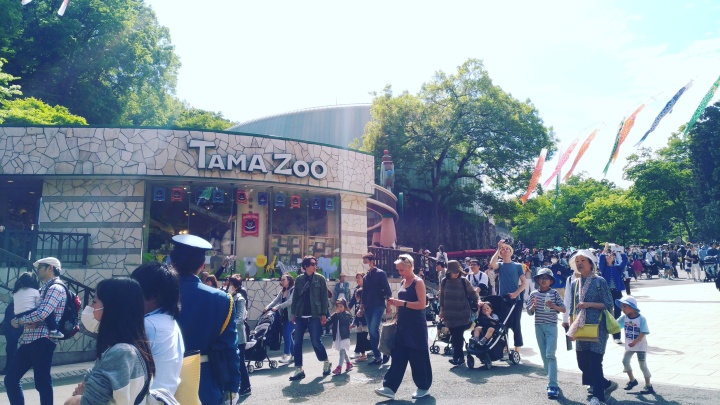 Golden Week: Visit the Zoo for Free!
There are numerous things to do in Japan during Golden week which is both pocket-friendly and enjoyable at the same time. When I say 'pocket-friendly, I mean at a very low cost or even better, absolutely for FREE! That's always a magic word- FREE!!!My last post- Tokyo Rainbow Pride 2017 did save us from paying admission fees and the like but it still cost us something. For one, transportation. And the rest? Well, the place was filled with thrift clothes and booths that sold goods and not to mention, scrumptious FOOD. So we still had a few cash-outs here and there but it wasn't that grand.Going back, this next activity did save us a lot of time and money! I learned that there are specific Zoos in Japan that are Admission-free on specific parts of the year and that included Children's day on Golden week! We wanted to stick on our One Thousand Yen budget so I kept my fingers crossed and hoped that one of these Zoos is just near me and Viola! Hello Tama Zoo!I think it's an hour away from Central Tokyo but for me, it was only a 360 yen ride from my place (one way) You also get to hop on in this cute train with animal decors. It made me feel the 'fieldtrip' vibe right away!It doesn't just stop there, even the interiors were Animal- themed as well!Once you arrive at the TamaDobutsukoen Station, you need to take a few walks before reaching the entrance of the Zoo and this big Elephant will welcome you.We arrived after lunch so the place was filled with people already! The sun was up and it was a bit windy which was just the perfect weather to visit the zoo!Back in the Philippines I've always wanted to see the fluffy, pink and poised flamingos. You can just imagine how excited I was when we saw it in the map! I was screeching like a little kid, jumping up and down. It was definitely on the top of the list! We got our maps and head-off!I was speechless for a while. I actually met them!!! My heart. <3 I took endless of pictures and videos before we finally moved on to the other animals. Till we meet again, lovelies!The Zoo is divided into different parts: Asiatic Garden, African Garden and Australian Garden, and the Insectarium. We weren't able to go to the Insectarium and there were places in the park that were closed due to renovations and such but we still saw a looot of animals. I thought, half day was enough but it wasn't! These are some of what we saw.We did a loooooot of walking but saw a lot of firsts like these kangaroos chillin like a villain.. (if youre lucky, you might catch one or two scratch their tummies in front of you. I swear its soo cute and hilarious!)..and this fluffy, sleepy and kawaii koala.We brought our snacks with us so we didn't spend any during the adventure. But we figured, what better way to end this fieldtrip than with Choco Mint Ice cream! (100 yen) So we spent less than a thousand yen for the day, Hooray! (ofcourse if your coming from Central Tokyo, it would be a different story.) But still, the excitement and curiosity, not to mention the exercise was there.We already expected the place to be full but it really wasn't that bad plus it is Golden Week, and I think it's a great opportunity to immerse yourself to Japan and its people right? The weather was great, the animals didn't look pitiful in their natural habitat-setup and we still had time left to cool down and prepare for work the day after. All in all, it was a great way to end the Golden week!
RedhairedAlice

A Lazy Golden Week: Manekinekos and a Stroll around Taito
2017 marks the 3rd year I'm enjoying the perks of GOLDEN WEEK. Surprisingly, I planned nothing. Is Tokyo Your Favorite Place in Japan?I did have a clue on what I wanted to do. Since I'm mostly in Ikebukuro or Shinjuku, I did not want to spend it there. I wanted to do something interesting, yet, something that wouldn't require too much effort. I know. It's lazy, hence the title. Taito became an instant candidate because of a MANEKINEKO café. Yes, you read it right. Not a CAT cafe, but a MANEKINEKO café. NEKOEMON Café From Nippori Station, it's a 10 minute walk. From Sendagi, it's 6 minutes. I love cats and drawing! So, why not combine them both! For 1,620 yen, you can get a blank figurine of a manekineko, a coffee/tea, and a cookie. Then, you are now off to call your good fortune! For starters, you'll be asked whether you want your manekineko's raising a hand to be RIGHT (for calling the luck for money) or LEFT (for customers). A scratch paper is provided so you can practice your design before putting it on your canvass. You can also borrow sample manekinekos in case you need a hint on what to doodle. Nekoemon's markers are easily smudged. Be careful and make sure your hands are dry. Also, let the ink dry before putting a different colour to avoid having a messy outcome. I highly suggest paying this place a visit, especially if you are one of those people who stalk cats on the internet!After you are finished with your masterpiece, the staff will neatly wrap it for you. Small, yet this place didn't feel very cramped. Nekoemon has a serene ambiance that is perfect for sketching your luck. AROUND THE AREA I enjoyed strolling around this area. It has a mixture of the old and new Japan. There are some old cafes you can visit, which is patronized by a lot of tourists. We also come across an old sake building, I think. xD NATIONAL MUSEUM of WESTERN ART Although we didn't pay this place a visit, knowing that I can adore the imagination of artists from around the world with ease gave me a refreshing feeling. Art junkies, this place is calling you out! UENO PARK I didn't expect this will be on my TO-DO-LIST for my Golden Week. Our wandering feet just lead us to Ueno Park. Maybe it's just me, but didn't realize it was that close to where we started. Pictures, pictures, pictures! I love taking PICTURES! I was pleased that the sun was on our side; hence, I took this chance to tinker with my camera. I don't know if it's usually available, but, we found a lot of food stalls (usually seen during festivals). After a long, tiring walk under a pleasant weather, it's lovely to just sit on a bench, eat, drink, and just watch the sun bid farewell.*** Our mini-adventure ended with a wonderful meal and wine, and the last show of BEAUTY and the BEAST in the crowded Ikebukuro. The more you avoid, the more it pulls you back in. xD
Bella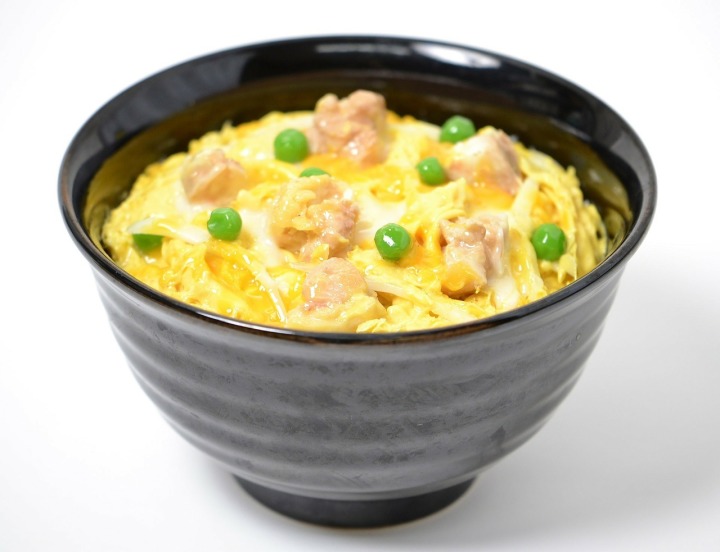 The Invasion of The Donburi
Donburi, a Japanese rice bowl dish, filled with wonderful ingredients over rice, topped with a layer of delicious gravy or sauce, enough to supply the dietary requirements of a healthy meal. That's rather unique to Japan and as you go around restaurants, you would find these rice bowls of different versions, gyu don, buta don, ten don are just some of the favorite types of donburi. The concept of donburi is actually ingenious. It is the perfect solution for the busy beings, less time waiting for their food and less time eating. It also costs less. An all round winner I have to say. Except it also sounds like a lazy man's meal.This one bowl meal has recently stirred up a revolution at the dining table ay my home. See, not only am I a full time housewife, I work part time as well. Managing everyone's schedule, housework and work as sucked up almost all of my time. Often I find my self standing in front of the fridge, before meal preparation, wondering how I can whip up a nutritious, tasty and fast dinner, with the limited amount of ingredients because I have no time. The most efficient solution I always emerge with, is to fry up the ingredients time, its also easier for the kids to manage by themselves and they can eat faster. Unconsciously, I have prepared a donburi meal and it seems to be the best solution. As the days go by, I cooked a different variety of donburi, sometimes replacing rice with pasta, always served in a bowl. The kids didn't have an issue and I was happy knowing that they are fed with a balanced meal and I saved time cooking and cleaning up. In the back of my mind, even though I was pretty satisfied with how well I am managing this whole thing, I knew something is wrong. I couldn't quite put a finger to it until one day, I was discussing with my kids about dinner and It suddenly dawned on me that my kids are associating meal times at home with a single bowl of goodness. I feel bad, really bad, that I am depriving my kids of proper meals. The kind of meals I see on instagram pictures, a dish of fish, many side dishes, salad and finally a bowl of white rice. If I continue with what I am doing, my kids will grow up not knowing that's how a proper meal should look it. God forbid if they should have stayovers at friends and wake up to a meal completely different from what they get from home, they would start resenting their lazy mum!Perhaps I should be deconstructing my meal servings and start presenting a proper image of a meal. Maybe donburi should be saved for the special occasions when everything should be legitimately be served in a single bowl.
mica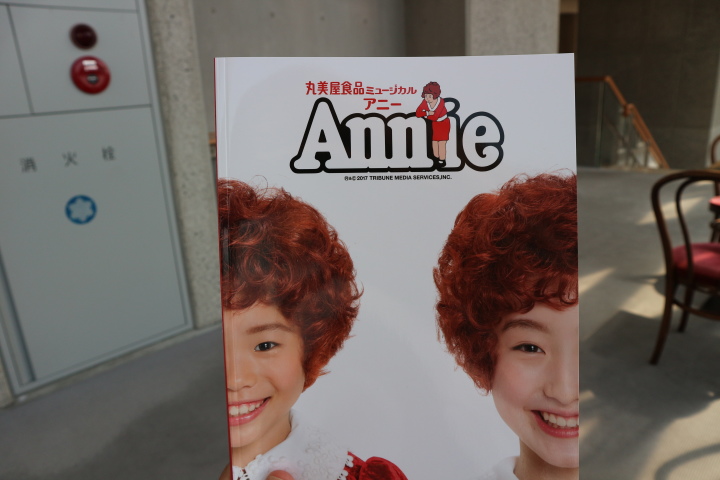 Annie at The New National Theatre Tokyo
My Golden Week in Japan kicked off in highbrow fashion with a trip to the theater. OK, so a musical production of Annie perhaps doesn't qualify so well in that regard but it's certainly an improvement from YouTube or a Tsutaya DVD rental. It had been years since I'd last ventured into a theater, and upon being invited to see this production of Annie at The New National Theatre Tokyo I had flashbacks to childhood trips to see pantomime with my parents and sisters at Christmas. As for the story of Annie, even though I must have seen one of the movie versions a number of times over the years, all I could recall of it were the "Tomorrow! Tomorrow!" chorus and a few bars of 'Hard Knock Life', (although that's largely thanks to Jay Z rather than the original musical). A cursory bit of research for this blog post revealed that Annie goes back to an American comic strip launched in the 1920s, Little Orphan Annie, itself based on a poem written in the late 19th century. Apparently, a musical production of Annie is an annual event in Japan. This year's 'Annie' seems to have something to do with Nippon TV among others, notably furikake maker Marumiya (丸美屋). In fact this is where we got our free tickets from; friends who'd sprinkled enough furikake on their rice over the months that they'd collected the requisite numbers coupons to send off and win a prize (four tickets to Annie, in this case). The freebies continued after the show with Marumiya (丸美屋) goodie bags handed out to all audience members. The New National Theatre Tokyo opened its door to the public in the late 90s. It's a modern looking structure, all straight edges and sharp corners, decorated outside with minimalist water features. The facility is right outside one of the exits of Hatsudai Station, near Shinjuku. Not that I'd know, but people say it's a world class facility, and the theater homepage talks of being Japan's only national theater dedicated to opera, ballet, dance and drama. Our Annie show started at 12:00 pm. I would say nearly half of the audience were yet to enter their teenage years. (The kid sat next to me had breathing that was so nasal I initially thought they'd fallen asleep and were snoring). The production was broken down into two sittings (70 mins / 50 mins) with a 20-min interval. During the interval a small bar/cafe counter sold teas and coffees (400 yen), as well as wine and beer (too early). Profiteroles and ice cream were 500 yen. As for the production itself, well, I'm a musical / theater philistine so am really not the best audience member to pass judgement. Anyway, it was fun. The big song and dance numbers had all the requisite pizzazz and 'jazz hands', and the cast could certainly belt out a tune. Despite being in Japanese, the Annie story is simple enough that any language barriers were fairly negligible. Between the main numbers I was struggling a bit, and my bum started to get numb a good 20 mins before the interval. As for the cast, I'm told there are one or two 'celebs' in there, but they meant little to me. The part of Miss Hannigan (the drunkard who runs the orphanage) is played by Brazilian / Japanese actress and singer Marcia, and I have to say, she was brilliant, a jittering, wobbling whirl of drunk energy and sex appeal. The show is worth it for her alone. The production has two Annies (as well as two, rotating teams of child cast members, as I guess is required by Japanese law). There are two dogs, also. I don't know whether our's was Oz or Munroe. Whichever it was, I'm assuming the barking was improvised rather than scripted. I'm trying to think if there were any noticeable cultural differences between the Japanese musical experience and that from back home, but non jump out. Everyone clapped in the right places, and there was the usual encore to show off, and shower applause on, individual cast members. The Annie production at The New National Theatre Tokyo runs until May 8. Tickets are 8,500 yen (inc. tax). Programs (Japanese) were 2,000 yen. After the Tokyo shows, Annie is touring Japan during the summer … Osaka Umeda Arts Theater: Aug 10 - 15 Sendai Tokyo Electron Hall Miyagi: Aug 19 - 20 Nagoya Aichi Arts Center (Big Hall): Aug 25 - 27 Ueda (Nagano) Ueda Santomyuse: Sept 3 Annie (Japanese): WebsiteNEW NATIONAL THEATRE TOKYO: NNTTMap
Tomuu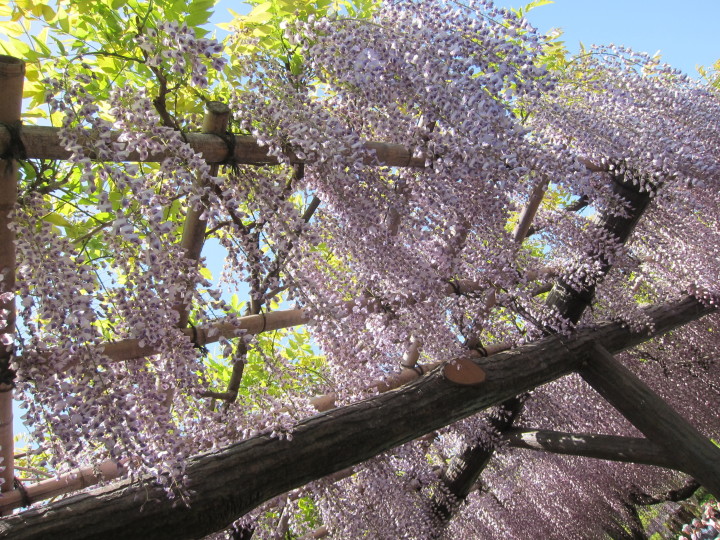 Kameido Tenjin Shrine Wisteria Festival
Today I´ve visited the wisteria festival at the Kameido Tenjin Shrine at the eastside of Tokyo. The shrine is very popular for it´s wisteria and also for the plum festival. I really love that little shrine area with small japanese bridges and the big pond.But today was totally crazy. Of course it is golden week and many people are in Tokyo, but my feeling was that they all visited that shrine. It was really big heavy traffic and if took me very long to walk around the whole shrinearea.,It was worthit to spend the time there. The flowers are very beautiful and the smell is amazing. Soon the blooming will end. So please hurry if you wanna see then.
Crazydeath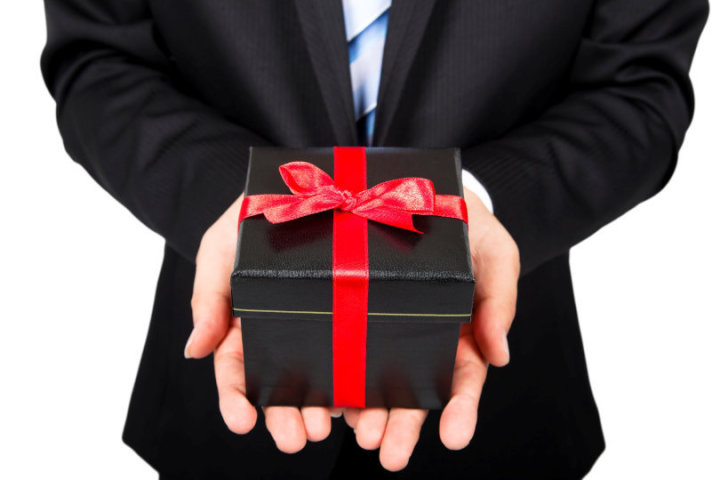 Japanese Gift Giving Occasions
The gift giving culture in Japan is a huge part of this society, with presents given for all types of occasions. Now, while there are plenty of gift giving etiquette to remember, it's also important to know the different occasions when gifts are appropriate - and the best type of gift for each occasion. So here's a list detailing the most common times that tokens of appreciation are generally... well... appreciated.Souvenirs are a huge part of the gift-giving culture in Japan. People usually give omiyage (souvenirs) from their vacations to a whole range of people, including friends, family, and coworkers. But if you're worried about buying so many expensive gifts for so many people, don't stress: it's perfectly acceptable to give a box of local snacks for all your coworkers to share. Temiyage (thank you gifts) are normally given to people you are visiting/staying with. Once again, these should be local delicacies or souvenirs from your hometown. Of course, not all Japanese people expect gifts, but it's always appreciated when you do give them a little somthin'-somethin'. Omiyage and Temiyage should be inexpensive - around 1000 to 5000 yen.Ochugen (お中元) and Oseibo (お歳暮) are two Japanese customs that are specifically for gift giving. The mid-year gift, Ochugen, is given to friends, colleagues and relatives to express gratitude. Usually, the gifts are presented in July - a few weeks before the Japanese holiday of Obon. Oseibo, the end-of-year gift, is generally given to those you feel indebted to - whether it's friends, colleagues, teachers, clients or customers. Of course, the monetary value of these gifts does have importance as they should reflect just how much you feel indebted to that specific person. The Oseibo gift is usually given in December. For both of these occasions, anything from food and alcohol to department store items are appreciated.Giving gifts in Japan is an essential part of business etiquette. When dealing with Japanese companies and workers, it's important to present them with a gift. But be careful! Even though the gift-giving etiquette is the same as other occasions, you should also remember the following rules: If you're giving to an individual, give to them in private. If you're giving to a group, make sure they're all present (forgive the pun). Once again, give them something unique from your country. Make sure the gift does not have your company logo (it's considered tacky). Expensive gifts are common - and are not considered a bribe. Reciprocating gifts are expected.New Years in Japan is a traditional celebration where people travel to their hometowns to spend time with their families. So of course it's also a great opportunity for some gift giving: Firstly, sending New Year's postcards (known as 年賀状 nengajō) is a very important custom. These letters are sent to many different types of people (including friends, family, and coworkers/bosses). However, because the postcards are meant to arrive on January 1st, every person has to prepare and send their letters in advance - so as not to overload local post offices. Secondly, on New Year's Day, it is customary to give envelopes of money to children - commonly known as otoshidama. But be careful: the money shouldn't be placed in any old envelope - it's actually customary to place the money in small decorated envelopes known as pochibukuro. The amount depends on the child's age.Valentine's Day is popular 'holiday' all over the world and many countries have their own local gift-giving practices. Even Japan has its own unique take where, on February 14th, it's the women who give to the men. And it's not just girlfriends giving to boyfriends, it's coworkers giving to coworkers and employees giving to bosses. But don't fret! These gifts are much like the omiyage and can be edibles for everyone to share. As I discussed in my previous post, reciprocating gifts is also an important part of gift giving culture. Therefore, Japan's White Day is an answer to their Valentine's Day. So every White Day (which falls on March 14th) it's the men who give the women in the same fashion.I've talked about wedding gift superstition before, but just to recap, it's customary to give money to the lucky couple - in lieu of actual gifts. The amount should be an odd number - so around 30 000 yen and 50 000 yen is best. The wedding gifts are often reciprocated with souvenirs - either at the wedding reception or from the couple's honeymoon.Traditionally, Christmas and Birthdays are not celebrated in Japan. However, in modern Japanese culture, these two gift-giving occasions are becoming more popular. But because these are based on Western traditions, rather than Japanese ones, there are no special etiquette that you need to remember. However, you should brush up on the general etiquette as these still apply. Note: In Japan, Christmas is a time for romantic dates or for friendly parties - so you don't need to worry about any family activities.
BoothInJapan