USER BLOG
Join the best expat community of Japan. Now!
Share your Japan experience

Create blogs/Join the Q&A

Earn points and get rewards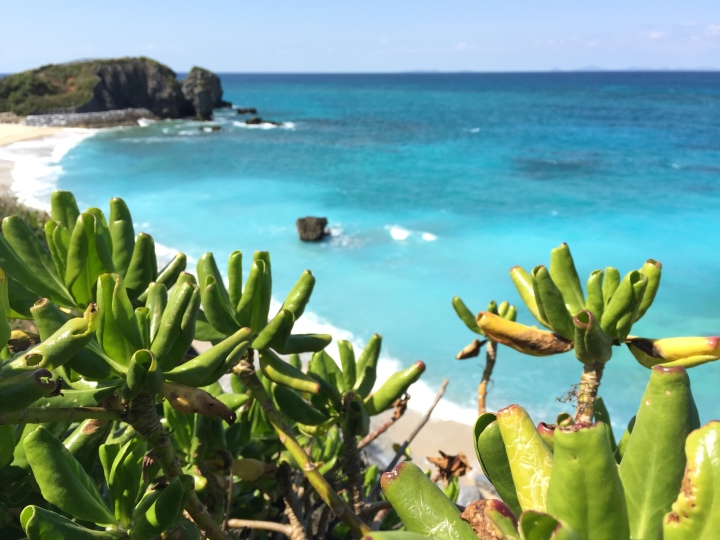 My favorite coastal spot in Japan - Okuma, Okinawa
When it comes to locations by the water here in Japan, we are pretty spoiled for choice. From amazing waterfalls to picturesque lakes and incredible beaches, there is always somewhere to check out that will undoubtedly take your breath away. It's difficult to pick a favorite - but if I had to choose one, I would say that my favorite place by the water that I've visited in Japan is Okuma Beach, in Okinawa Prefecture.Okuma is located about an hour and a half to two hours drive from Naha Airport - where most people will fly into if they are heading to Okinawa. There are car rental companies that are nearby to the airport - so it's simple to hire a vehicle and make your way up the coast. I'd recommend hiring a car if you're headed to Okinawa, simply because then you're not bound to public transport timetables. Since Okuma is a quiet town, buses run on a much less frequent timetable than a lot of city dwellers are probably used to!The best thing about Okuma to me is that it truly is QUIET out there. I've been there twice, once in February and once in September. Sure, you could argue that it is outside the main tourist season to go at that time, but I still found the weather to be pleasant then! February was too cold for swimming - but still made for a relaxing vacation, with plenty of hikes, beach walks, and just enjoying the nature around the area. We hiked to see Hiji Falls (super close by!) and took a drive further up the coast to see Cape Hedo, which is the northernmost point of Okinawa itself. The views from there are incredible - the rocky outcrops with ferns and beautiful green foliage scattered throughout do make it seem like you've almost stepped into another world. The area is also full of history, which you can read about at some of the monuments there.If you are planning a trip to Okinawa and you're thinking about staying in the Okuma area, the best place to stay is the Okuma JAL Resort. It's situated right on the beach and has a range of room options available. The resort there also has multiple on site dining options, from a laid back beachside cafe selling things like burgers, fries and ice creams, to a teppanyaki grill restaurant, and another Japanese style restaurant serving tempura, sashimi and more. If you love nature, great beaches, and a relaxing setting to enjoy them in, I would highly recommend an escape to the northern coast of Okinawa - specifically Okuma - being somewhere you might enjoy. We also enjoyed other activities that are worth checking out on a trip to the area, such as the famous Churaumi Aquarium and Okinawa Fruits Land (perfect if you love all kinds of tropical fruits - who doesn't!)Hopefully if you do make it to this beautiful part of the world, you'll enjoy it as much as my family and I did!
genkidesu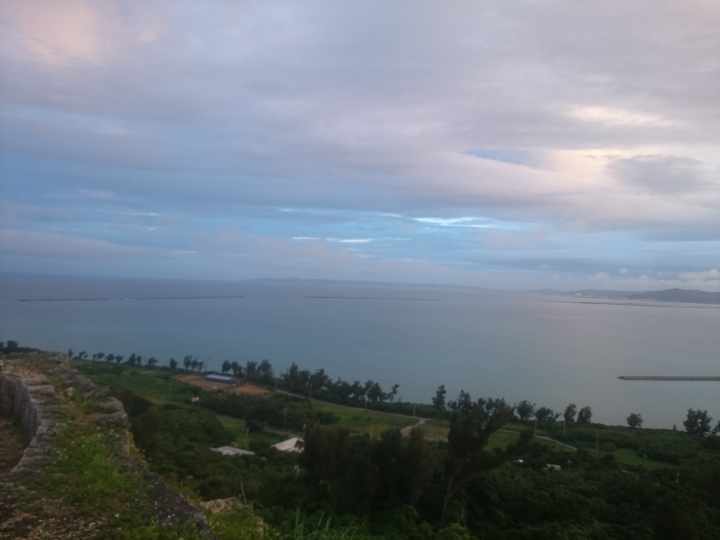 Food to eat after 3,5 hours of karate
Hey, started to train at 6 o'clock and got home now. Today I was practicing lots of blocks and punches. I just have to say that I love it. I love this lifestyle. I am practicing almost everyday here in Okinawa and I am so glad that I belong to such an amazing dojo and that I have such great friends and teachers there. They are the best! Look at this delicious meal I ate at a famous Okinawan restaurant (which been on TV) earlier today.
Kelamela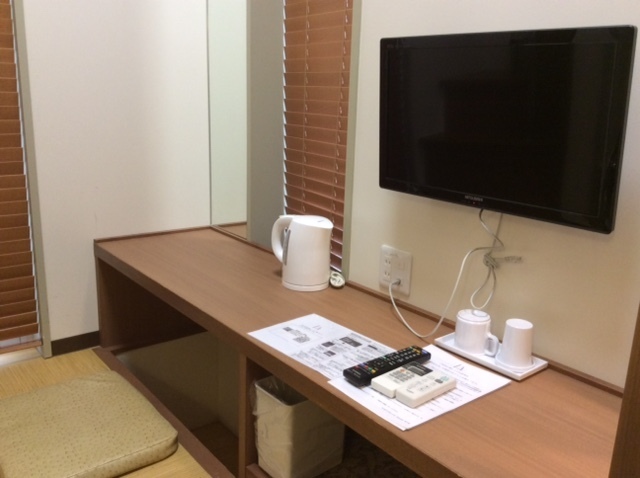 Do You Know What a CORNER Room Is?
If you've stayed in a Japanese hotel, you've most likely noticed how small the rooms are. When I went to Okinawa, I discovered small accommodations on a whole new level - a corner room!When I saw that it was a corner room when I was making the reservation, I just thought that it was the last room at the end of the hall closest to the emergency exit.Boy, was I wrong!The bed was up on a loft above the bathroom, there was no space even for a chair, and no living space. You could sit at a floor desk where there's a drop for your legs so it's as if you're sitting in a chair, but it's not exactly comfortable.Anyway, it was cheap since it was a corner room, and it was okay since it was temporary and I was only there to sleep, shower, and relax a bit.Check out the review I wrote for more details and photos - http://www.trekkingwithbecky.com/hotel-review-okinawa-kariyushi-izumizaki-kenchomae/Find me on social media, and don't be shy to give me a shout anytime! :DFacebook - www.facebook.com/trekkingwithbeckyTwitter - www.twitter.com/trekkingbeckyInstagram - www.instagram.com/trekkingwithbeckyWould you be able to stay in a corner room?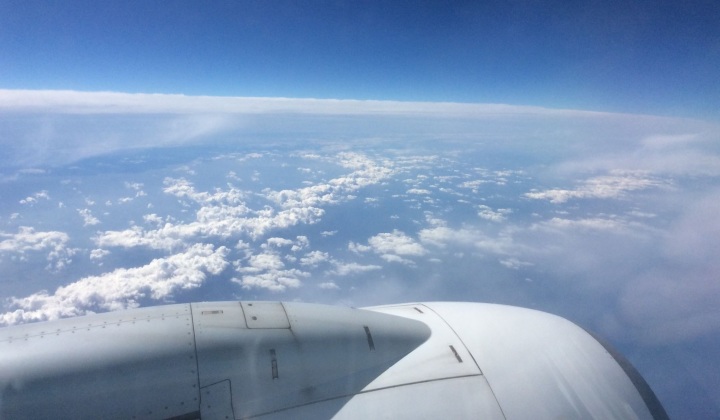 International vs Domestic Travel in Japan
I was thinking about my new post, A Reason for Living Abroad that Nobody Mentions, that just went live on my blog (Trekking with Becky) today, and I realized that so many expats in Japan don't know just how much cheaper it is to travel to nearby countries than it is to travel domestically.Since I moved to Japan in 2010, I've been to 7 new countries: China (including Hong Kong and Macau); Malaysia; South Korea; Singapore; Taiwan; Thailand; and Vietnam. Next year, I'm going to see other parts of China, Malaysia and Thailand, and I'm going to see Cambodia and the Philippines. :D I also got to see Hawaii for a few days when one of my good friends got married back in April 2012.As I mentioned in the original post, I never thought I'd actually see any of these places, nor have I had an inkling to see any of them. Whenever I tell my family about an upcoming trip, at least one person asks me why I'm going there instead of seeing more of Japan.Of course, nearby cities and towns are cheaper, but when it comes to places farther away, it's cheaper to go abroad!Since I live in Kurashiki, my nearest airport is Okayama. It has daily flights to Shanghai and Seoul that depart early enough in the morning and return in the evening, so if you want to go farther, connecting in Shanghai or Seoul isn't a problem. Anyway, let me give you a couple of examples of how going abroad is cheaper than travelling domestically.1) The first time I went to South Korea, I had three consecutive days off work, which was incredibly rare. I wanted to go to Okinawa and at that time, it would have cost me nearly TWICE AS MUCH for the flights alone!2) I finally made it to Hokkaido this summer, and even though I booked my flight as early as possible to get the cheapest fare, the return plane fares and accommodations to Thailand and Vietnam were about ¥23,000 cheaper!3) Airfare to Akita or Aomori is not much less than return airfare to CANADA! It's absolutely ridiculous! The Shinkansen that far from Okayama would take quite a bit longer than flying.For more reasons to travel abroad while based in Japan and for more tips, check out the original post - http://www.trekkingwithbecky.com/reason-living-abroad-nobody-mentions/It would be such a shame not to see other nearby countries while you're here! They're SO CLOSE and totally affordable! As always, give me a shout if you have any questions, and have a great day! :DTrekking with Becky - www.trekkingwithbecky.comFacebook - www.facebook.com/trekkingwithbeckyTwitter - www.twitter.com/trekkingbeckyInstagram - www.instagram.com/trekkingwithbecky
Tips for Riding Japan's City Buses
You can take the train or subway to the vast majority of places in Japan, but depending on where you go and/or if you end up working in Japan, you may have to use the bus at some point. For example, if you're in Naha (Okinawa), you have to take a bus to get to Ryukyumura, which is definitely a MUST if you're in Naha! :D You can also see how taking the bus is also the easiest and cheapest way to see Kyoto.Anyway, depending on where you're from, the bus system may be a little different and of course, there's the language barrier.I wrote a quick step-by-step guide for riding Japan's local buses on my blog, Trekking with Becky, with Japanese phrases that you may need - http://www.trekkingwithbecky.com/a-quick-guide-to-riding-japans-city-buses/As always, give me a shout if you have any questions! :D Facebook - www.facebook.com/trekkingwithbeckyTwitter - @trekkingbeckyInstagram - @trekkingwithbecky