USER BLOG
Join the best expat community of Japan. Now!
Share your Japan experience

Create blogs/Join the Q&A

Earn points and get rewards
The Punk/Lolita/VK Shops of Sendai
One of the first weird but cool and so very Japanese things my friends fell in love with in college was Gothic Lolita fashion. This trend/lifestyle choice started a while back and you can learn more about the history here. There's even a wikihow on how to be a lolita here. There are a few variations of the Lolita theme, but the vast majority come with extremely detailed and expensive clothing and accessories. There are plenty of shops, first hand and second, for any style of lolita in Tokyo or Osaka. Sendai is not so big and offers significantly fewer options, but they do still exist here, mostly clustered together on the seventh floor of the Forus building, walking distance from Sendai station. Just walk down the arcade until it dead-ends at Sun Mall Ichibancho and turn right. Forus is on the right before you get to the Disney Store. Take the escalator up and get off when you see "Gothic Lolita * Sports" sign on the seventh floor. As amusing as it sounds, this isn't the floor for displays of Gothic Lolita Sportsmanship (Pretentious petty-coat fluffing? 50 yard Scowl? Delicate field hockey in painful footwear?) but the sign is an accurate description of the floor's contents as a sporting goods shop takes up half of the floor. On the other half you can find Angelic Pretty, Alice and the Pirates, and KERA Style shop in addition to a small Doc Martens store front. There are also wigs and alterations available for the discerning customer. The first thing you see is the media shop, which usually has the most recent copies of the Gothic Lolita Bible, a bi-yearly seasonal style guide for the lolita, complete with sewing patterns for a few select pieces every month. Also, this place sometimes holds in-store events for current Visual Kei artists and other similar genres sold in the store. If you're looking for the lolita outfit of your dreams or just wanting to window shop, this is one of the more peculiar but fun areas of Sendai in which to do it. Serious budget-conscious lolitas in the area also know of several small lolita-specific resale shops, though they still tend to be a bit pricey for some budgets, including my own. The frilly and fun things I find these days are far closer to the station, on the sixth floor of the building once known as Sakurano. The company went under earlier this year and took with it access to one of my very favorite shops in Japan-- Ozzonste. This was the store on the second floor, before Sakurano died. Ozzonste isn't strictly lolita but does work some nice details into some fun and well-made garments, usually with fabric stretchy enough to accommodate a larger American woman like myself. I can't wear everything they make but the stuff I can makes me feel so very cool and frequently can be paired with more plain clothes to make a cool outfit that doesn't scream VK/PUNK/GOTH/WEIRDO (not that there is anything wrong with any of those things-- I love those things, but I don't have the bravery, budget, or wardrobe to wear them every day). So for the more tame among us, this isn't a bad brand. Unfortunately, I haven't been financially capable of shopping at this location in years, though I always found the window shopping to be inspiring. Instead, I go up to the floor dedicated to second hand clothing and hunt. Scouring for badass clothing is actually one of my favorite past-times in Japan. If my daughter is stroller-bound and asleep, I can kill more than an hour looking through all the women's sections for anything with a brand-name I like. On this specific trip, I bought one beautiful Ozzonste top (regular retail: way over $100. BookOff Price: less than 2000 yen) and a really cool h.Naoto shirt for a friend back home...no really. That is way too badass for my housewife-life. There are several brands that specialize in classic Lolita including Angelic Pretty, Baby The Stars Shine Bright, and Alice and the Pirates. I've known some to wear the latter few in combination, but generally all to the full-lolita ensemble. These are not things you can just pair with your jeans, generally. You will find them at the name brand stops, the lolita resale shops, and very rarely at BookOff. My favorite designer, H.Naoto, might use some of the frill and flare from lolita for some of his brands but generally tends more toward the goth-androgenous VK side of things. Hell Cat Punks offers similar clubbing options edging toward the punk side, if you're planning on attending many hardcore live performances. Both of these sometimes find their way into the KERA shop in Forus or BookOff. In the meantime, here is my purchase in action, completing an outfit I didn't know I needed or had. For anyone not believing that little green top can fit anyone above a US size 12, here's proof! So now you've seen that stretchy Ozzonste tops can fit people outside Japan's concept of normal sizes, but you may still be thinking, "Didn't you say something about jeans? Could you really wear that with jeans?" And I would tell you no, that this top really is more of a theatrical piece in my opinion. That said, I do have a few pieces from this brand that can be added together, even with red high-wasted mom-jeans.Still theatrical, still dramatic, but not as much as a full ensemble of similarly designed clothing, which might feel like overkill.How do you adapt interesting Japanese trends to your lifestyle?
The North Remembers March 11th
Today is March 11th, 2017. 6 years ago, the world changed. Literally. The topographical situations were altered slightly by the impact of the Magnitude 9 earthquake that shook most of Japan, but none so much as us up here in Tohoku. The worst effected prefectures were Fukushima, Miyagi, and Iwate, all of which lost so much that afternoon. I was in Sendai, on the top floor of a 9 story office building, walking into the lobby of the eikaiwa I was working for after having promptly left a class that ended at 2:45. Most foreigners who have never been through a big quake don't stop to think about it. We keep walking with the minimal shakes, barely aware. This is the kind of thing that makes you aware. The ground was shaking so badly that one of our office workers was screaming for me to hold the computer on the desk, but it didn't occurred to me at that moment who she could be talking to. Then the shaking got bad enough for me to sit down. Then crawl under a desk. I don't know how long any of that went on, but when it was over, I found myself looking out the window and the weird angle of the building next to us, realizing with fresh horror that the building beneath my feet, as well as the one across the street, were swaying with the impact (which makes sense-- they're built to do that instead of collapse) and I thought, "That's why these things are scary." Because they never had been before, but they will not be innocent again. Now when the ground shakes, I stop and wait. We're on the eighth floor here, so we feel a lot of things people closer to the ground might not. It took a few months for things to return to a new normal. Transportation restarted to most areas (though the train out to Ishinomaki, one of the towns most hurt by the tsunami, took another year or two to work out) and most people went back to work. When we did, everyone had a quake story. Where were you? Did you lose anyone? Is your family safe? How about your house? Most of our students were wealthy enough to buy new homes if any property was damaged. A few had to quit because the cost of repairs and replacing their possessions outweighed their need for English conversation. My story was not terribly exciting. We're already bought an apartment near the sea, which I was glad to know had not been washed away. We had bought our engagement and wedding rings, but they were somewhere in Sendai when the quake happened and not having them for a romantic White Day ruined my husband's proposal plans. Instead, we spent the nights leading up to white day sleeping on the floor of his parents' living room, snuggled under the kotatsu with his parents, grandparents, and aunt while the warmth of our seven bodies combined to maintain comfort levels despite the still non-functional electricity. My in-laws learned in this time that despite our language differences, I cared a lot about trying to help and working hard, hauling potable water, even in heavy buckets, and doing my best to assist. It is still my belief that in this family, I only get what I am supposed to do when things are rough. When things are nice, I'm too clumsy and confused to make anything work. When things suck, I can at least understand that basic necessities we need to survive. After a week, we had power and telephone operation. After 9 days, we got running water again. Within a week, my extended in-laws moved back to their homes and we started preparations to move into our apartment. Six weeks after the quake, on my husband's 30th birthday, he finally proposed...in his pajamas. Thus began the next chapter of our lives. For the next six months or so, I felt like an impostor, like I had somehow stolen the life from one of the unfortunates lost to the sea. After all, this is their country and they belong here. I don't. I never did. In the eyes of the country, I am forever a tourist, just one who won't go home, yet by no fault of my own I managed to survive the quake, tsunami, and radiation threat. Was it luck? Divine blessings? Some other reason for them to die when I did not? Of course, there are no real answers to these questions other than a silent shrug. We don't know. How could we? The point is not who deserves to live or die. Those aren't decisions I make. I'm not a doctor or dictator. I'm a teacher/writer. At this point, the important thing is that we survived and that we do something with that lives we continue to have. So if anything like that happens to you, any of you, and you catch yourself in the downward spiral of questionable self-worth, try to remember that. It is the best thing I learned from this experience.
Three Awesome Sakura Spots in Tohoku
It's almost hanami time up here in Miyagi, and that means it is time to head to the shrine. That's right. Shiogama Shrine, which features prominently in many of my posts, is also home to its own unique species of cherry blossom-- the Shiogama-zakura-- which is so important as to have become one of the symbols of the town. What makes these flowers special is that they are in fact double-blooms, boasting 10 petals each instead of the customary five petal arrangement seen in most sakura. These and other sakura trees blossom usually from some time in mid April to mid May, with different selections coming into full bloom every week. The hanami area is a nice little grassy space, well maintained and just a short walk down from the major tori-- the giant red gate-- that leads to the proper shrine area. If you're ever in Shiogama in Spring and looking for a quiet place for a little picnic lunch, this is the best place I could recommend. Tourists do come but weekdays are never crowded and most of the hanami visitors are calm, well-meaning pensioners, some with fairly expensive cameras. You can get there easily by following signage or the directions in this blog post from HonShiogama Station on the Senseki line (320 yen and 30 minutes from Sendai). Another of my favorite spots for cherry blossom viewing in Miyagi is Tsutsujigaoka Koen, of which I have unfortunately lost all photographic evidence. The park is in Sendai, just across the street from Tsutsujigaoka station on the Senseki line (1 stop from Sendai, 2 minutes, 140 yen) which is quite convenient, provided there is no need for stroller or wheelchair access. Most of the trees are in an area that isn't great with wheels, as the paved parts tend to have small staircases every so often. Even getting to the festival grounds and trees is challenging, as around 20 feet of that path takes you up a steep incline on a street with no sidewalk. It is doable, and I have done it, but if you're going here with babies, it's best to leave the stroller at home if at all possible. The space itself is fantastic-- lots of trees, many varieties, and even a fairly large open field if you or your hanami-driven friends want to play around with a soccer ball, football, volleyball, or whatever casual sport you prefer. Because the space is both fantastic and conveniently located, it is frequently crowded on the weekends and afternoons. Even at mid-day, there are salarymen under some trees, occupying their group's blue tarp for fear of loosing such a great location. Every spring, I make it a point to see the sakura here at least once. My final entry on this list and my husband's personal favorite is the cherry blossom tunnel in Kitakami, Iwate. Located in a small town in the prefecture north of Miyagi, the Kitakami Sakuramatsuri is beautiful but not as easy to manage. First, this event is significantly less convenient. The trip from Sendai to Kitakami costs more then 5000 yen each way for the 1 hour long bullet train or 2700 yen for a series of local trains that take more than three hours. We usually drive. Even if you work out the logistics of getting there, timing can be an issues. Of the 4 years we have gone, we've missed out half of these times for being either too early or too late. That said, it's well worth the trip if you have the time and energy to go. The place is amazing, but the path is not paved, so I recommend sneakers for everyone (as I murdered my wedding-heels here back in 2012). If it is in bloom, it might be packed, so parking after driving up from anywhere can be troublesome. Additional parking lots will open just down the road from the tunnel area, but I found that walk a bit strenuous (in those heels I killed in 2012). According to the website, access from JR Kitakami station is fairly easy, including a 15 minute walk, a 10 minute bus ride, or a 7 minute ferry ride across the river that separates the cherry blossom tunnel from the station. There is also a bridge, but it is expected to be quite crowded. There are usually some food stalls at peak times, but if you are unsure of your timing, it is best to bring a little food and drink. If the main tunnel is not in bloom, there is another small sakura area near the end of the tunnel. There is even a horse-drawn carriage that will take paying passengers (500 yen for adults, 300 yen for children) on a ride from one end of the tunnel to the other. Like many things in Japan, it is wonderfully authentic, but not entirely convenient. This is what "1 week late" looks like, just so you know.What are your favorite hanami spots?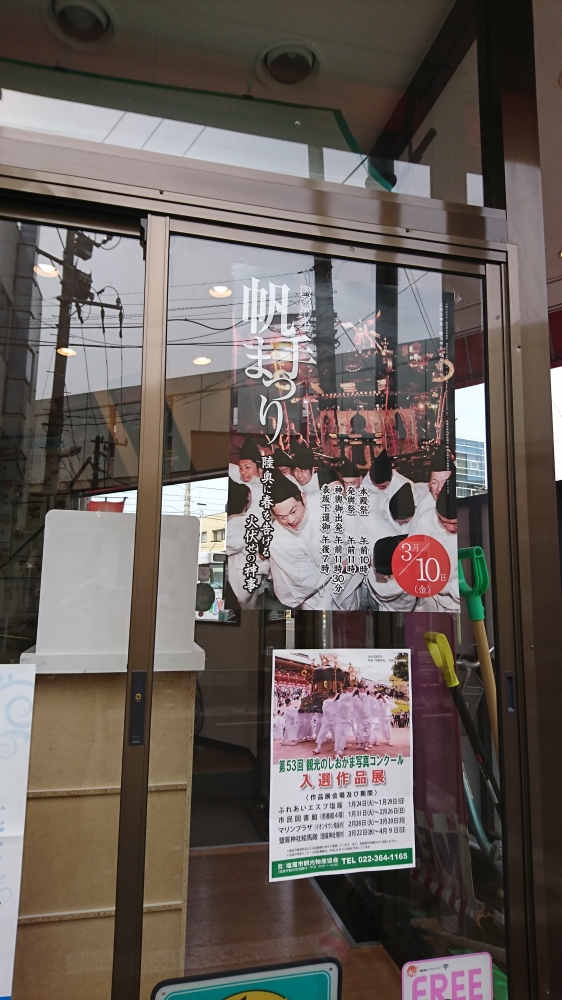 Hote Matsuri in Shiogama This Friday!
Omikoshi, the Japanese portable shrines, are said to be temporary homes of Shinto deities and are featured prominently in festivals throughout Japan. If you've never seen a procession featuring Omikoshi and you happen to be free Friday, March 10th, head out to Shiogama, Miyagi, for your chance to witness Hote Matsuri. The purpose of the festival, which began 300 years ago, was originally centered around fire prevention but eventually took on the further aspects of instilling health and wellness to the people of the town, according to the website for tourism in Miyagi prefecture (halfway down the page, the only listing under March) which can be found here. As the picture on the poster indicates, groups of men in ceremonial garb bear the weight of the 1 ton plus shrine on its journey around the town. This starts with the pretty extraordinary feat of walking down the 202 stone steps of the main entrance of Shiogama Shrine. According to the official website for Shiogama Shrine, which provides a schedule but exclusively in Japanese, the omikoshi will descend the stairs at 11:30AM. The participants will be gathering within an hour and a half before this venture, but once it starts, they'll be marching through the town until 7PM when the portable shrine will ascend that same treacherous stairway. Apologies for the small size of this picture, but here you see a walking map of Shiogama, which you can pick up from the information center in front of Honshiogama Station (Jinja exit). If you're coming from out of town, it would be easiest to stay near Shiogama station (Tohoku Line, 240 yen and 18 minutes from Sendai) at 1PM or be near HonShiogama Station (Senseki Line, 320 yen and 30 minutes from Sendai) at 6PM. Then you can see the whole procession move through that part of town. In previous years, I haven't been out and about in the town enough to see the posters for this event or to remember the dates. I usually don't remember when these things are happening unless I happen to notice the rope lining the main streets at telephone-pole height. This holy rope runs both sides of each main street for the entire path of the omikoshi through the town and is decorated with knotted strips of white paper. There have been years when that alone was my only indicator that the day was somehow special. Other years, I have been unaware of this until I hear the drums from my apartment. It is bad luck to look down on the procession, as I found out from my husband only after observing the festival one afternoon from my balcony and telling my husband about it. Watching from this angle would be literally looking down on a god, so I guess it isn't hard to see how that factors in. The best place to watch the procession is from street level, and being a Friday afternoon, this shouldn't be such a crowded event. It is free to the public, and some places even offer free food to the observers as well as the participants, as I found out 3 years ago when I went to watch it around nightfall, baby strapped to my chest. The little garage across the street had converted itself into a make-shift restaurant of sorts, and they were quite insistent that I join them, even though few words between us were spoken. As is marked in the map above, the procession takes regular breaks at locations indicated on the official Shiogama Shrine website (unfortunately, yes, still all in only Japanese) but the task itself must be grueling. That said. the music that accompanies the procession is almost magical. Watching this festival-procession make its way across town doesn't actually take long if you're only interested in watching it pass by. If you're more interested in watching the portable shrine ascend or descend the 202 steps of the main Shiogama Shrine entrance, it is best to come a little early and get in place for some good photos. Not sure how to get to Shiogama Shrine? See this blog post from last summer explaining just that. In addition to those directions, I would like to advise travelers this round to stop by the tourist information center, which is just outside of the Jinja (Shrine) exit of Honshiogama station. It is easy to get to and open until 4PM. The staff don't seem to be terribly bilingual, but they are very friendly and in my experience willing to work with your language ability, whatever your level. There you can find lots of free information including a walking map of Shiogama, which uses some English and many easily understood icons in addition to Japanese, and postcards from a number of exciting Shiogama related events, including the summer Marine Day celebration (when the shrine-boats go to the sea), Shiogama Shrine's own unique double-blossom sakura (Shiogama-zakura), and even, yes, the Hote Matsuri event.I also bought a Hello Kitty folder because it features the Shrine Boats. I love those boats. The walking map can be quite useful, even if your Japanese isn't so great because it tends to use easily understood icons to indicate businesses, such as a little piece of nigiri to show the various sushi restaurants in the area. One thing I came to know just last year was that Shiogama has more sushi restaurants per capita than any other place in Japan. The best of these occupy a small section just past Honshiogama station. Tripadvisor's #1 and #4 for best sushi restaurants in Shiogama are just down the street from each other on this block. They are a bit pricey, but well worth it. If you do go, definitely try the maguro tuna. The fish is a symbol of the town, as seen on the post-boxes. So if you are up for some free omikoshi processional watching, followed by some great sushi this Friday, look no further than Shiogama's Hote Festival. If this Friday does not work for you, this event falls on the same date every year. March 10th, 2018 will fall on a Saturday, so if you're still in Japan and have the weekend open, this would give you one more authentic Japanese experience.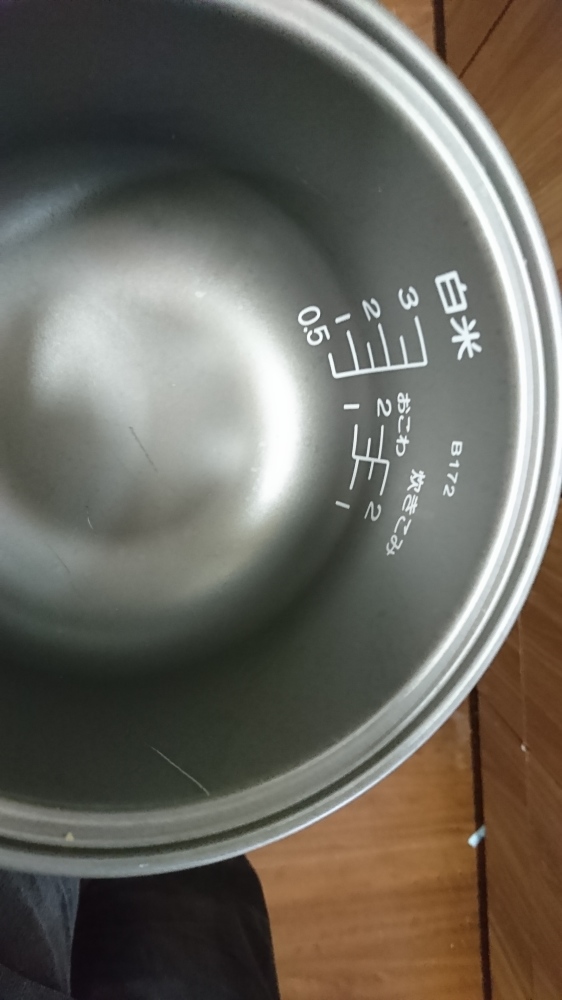 Rice Cooker Meatloaf
If you're like me, you endured the long, cold winter and now just want a taste of home cooking. Without the convenience of an oven, this can be a challenge. If any of this sounds familiar, this recipe for Rice-Cooker Meatloaf might be just for you. I'll admit right here and now that I didn't have meatloaf growing up. It wasn't a dish my mom had the time or energy for, but after I moved abroad I found a lot of appeal in the budget-conscious seasoned meat dish. As with most of my cooking expertise, this recipe grew from my extended time abroad and I still make it from time to time. First, take out the inner bowl from your rice-cooker and make sure it is nice and clean. You'll have to wash it again after we make this dish, too, so knowing how to remove it is a somewhat important step in the process. Ingredients: Primary ingredients start with menchi. You can use any variation of ground meat available to you. At my neighborhood grocery store, the only options are all pork or a pork-beef mixture, so I tend to get the mix as I would prefer all beef (remember, I'm from Texas) and this is the closest I can get. I used 300 grams of meat for this one and it was a bit excessive. 200 grams to 250 grams should suffice. For many of my dishes, frozen meat can be used, but for this one it is best to use fresh, non-frozen meat. Ensuring a complete thaw in ground meat can be tricky, so it's easier just to use fresh raw meat. Next, you need panko, or bread crumbs. You can buy a big bag of them like I have here probably near the flour in your grocery store. You could also grind up bread into crumbs yourself or use smashed crackers. The choice is up to you, but I do recommend using more than I did here. For 250 grams of meat, you probably need around a cup of bread crumbs. Unfortunately, I did not measure this out well as I only had a small amount of crumbs left and not really enough to make up for that much meat. This meant I needed more egg to hold the mixture together and the resulting meatloaf was still a bit crumbly. You will need at least one egg, but if you don't feel the mixture coming together around hamburger-texture, add another. No more than 2 eggs should be necessary unless you have a truly massive rice cooker. Other completely necessary ingredients include one medium onion (chopped), 1-2 cloves of garlic (I chop them too), salt, pepper, and ketchup. I also always add celery (1 stalk, chopped) if I can find/afford it. In addition, I often use mustard, cumin, oregano, basil, barbecue sauce, paprika, and even chili powder. other elements that can be added include hot sauce, thyme, rosemary, diced tomato and other vegetables. From left to right: the absolute necessities, the preferred group, and the nice-to-haves. Not pictured here: BBQ sauce Now for the official recipe if the above pictures didn't already tell you enough. First, throw the meat into the bowl of the rice-cooker. Add all other ingredients before you start mixing so as not to get bits of meat all over your salt shakers and other ingredient containers. Then mix by hand all of the ingredients in the bowl until thoroughly blended together to form, essentially, a giant hamburger patty inside of your rice-cooker. Pat down the top until it is uniform in depth. Add mustard, ketchup, barbecue sauce, and any other sauce you want to the top of the patty and smear it around, mixing together all of the many flavors while forming a light covering of sauce over the top of the meatloaf. The next part is the best. Put the bowl into the rice-cooker, turn the rice cooker on, and walk away. Our unit is pretty old and lacks any terribly fancy options, so it usually just stays hot until we shut it off. I leave the meatloaf cooking for 4-5 hours usually, so this isn't a meal to do after a busy day at work unless you have time to put it together at home during your lunch break. When you think it might be ready, use a pot holder to take the meatloaf out. You can test it if you are unsure by taking a sample of the middle with a small spoon or knife. If the meat is still red, put the bowl back in and cook it for a bit longer. When the meat is nice and brown all the way through, dump the loaf out onto a plate or into a large shallow bowl. Cut into slices and enjoy with a side of salad.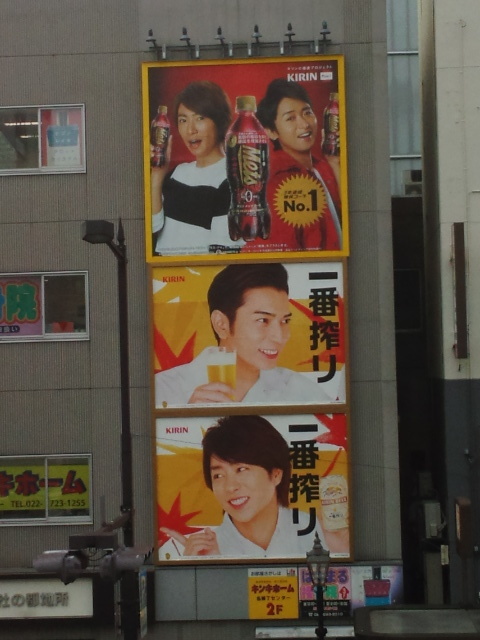 5 Tips to Ease Transition to Living in Japan
I remember asking, "What is it like there?" to anyone who had made the leap across the Pacific the week before I arrived in Japan. I didn't really get any good answers. To one guy, a colleague at the same training gig, I even inquired the first thing he would do when he arrived in the land of the rising sun. "Kiss the ground." he said, and I didn't really get it. I mean Japan is cool, but is it holy to you in such a way that ground-kissing is appropriate? I started thinking what I would do instead and could not come up with any ideas, having yet to leave my home country or continent. I'd be flying in, meeting my boss and taking the train to the middle of nowhere. I had no idea what to expect. In many ways, Japan is like anywhere else, but those hard-to-define touches that make it so special also make it hard to fully predict. Combine that with each visitor's unique personality and perspective and you can come across a thousand different versions of Japan, some beautiful and some horrid but each with its own truth. This can make the preparation for living abroad quite taxing. What's it like to live in Japan? It's great, and horrid, and strange, but also boring. It's brilliant, and clever, and appalling stupid. It's as frustrating and blissful as life itself. Living in Japan is an adventure. By the way, the first thing I did in Japan was buy an Qoo brand orange juice from a vending machine in Nagoya airport and rearrange my luggage. The first new thing I learned in Japan was that big bags can be shipped from the airport to your apartment for a fee, which is really useful if your destination isn't so close to the airport or train station. This doesn't help if that's where all your clothes are and you have to work before the bags arrive in 2 days, so if you're likely to arrive in a similar situation, put some yen aside for shipment and have your address handy. Here are five tips for to help you settle in and make the most of your time in Japan.Things to remember:Bring What You Need.And who doesn't need attractive young men selling sodas and beer? American style deodorant, toothpaste with fluoride, women's shoes above size 8, and bras larger than a US B-C cup can be hard to find out here, depending on where you wind up, and even when you can find some things at import shops, they tend not to be cheap. If you have friends or relatives back home who can ship you a few odds and ends, make sure to get them your address when you can. Waiting too long and/or not bringing a good supply can leave you feeling less than fresh and it is hard to be comfortable with your job-doing and adventure-having when you're trying to hide pit-stains. That said, I had a friend who suggested I might need silverware, as he had thought chopsticks to be the only option available. This was very much not the case. You can get spoons, forks, knives, etc. from the 100 yen shops or the home improvement shops. If you're around a US medium, you can generally find clothes at most shops. If you're a bit bigger, that can be tricky, but one thing I recently discovered was H&M's plus sized section on their website, complete with a no-fee COD. Save When You CanNo, you do not need all the fun, crazy masks. Nor do your friends. Seriously. Put down the masks. I wasted so much money my first year or two abroad, buying needless random things to send to people. You know what works better than this? Pictures. Take lots of pictures and tag your friends. They won't have to wait for a package and you won't have to worry about the cost of shipping. Occasional splurges are one thing, but if a significant part of your pay check every month goes to amusing people on the other side of the world, there might be a problem. If I'd come here on a budget, I would have been a lot better off, and a lot less scared when the company that brought me to Japan was bought out 2 years into my stay, taking most of a paycheck with them. I moved far north to live with my then-boyfriend's family and lucked out in getting a new semi-full-time teaching gig right off the bat. I was very lucky. In today's economy, it is important to have a little to fall back on just in case things don't work out as you intended. Try Some New ThingsDid anyone else try these last winter? Delicious! Don't forget to put yourself out there and try something new, even if it is just a candy bar with a season flavor or a snack you've never seen before. Have a little adventure in "new" on a regular basis. This can help alleviate the symptoms of Gaijin-itis (swelling of the foreign entity, also know as that intricate mixture of culture shock and homesickness every foreigner in Japan feels at some point) by helping you to find new things to love about live out here. This might seem contradictory of the saving advice, but all things in moderation. Programming in your budget a little allowance for fun is probably a good idea, though at very least, it is unlikely that 150 yen worth of snacks will break the bank.Make It Your OwnNo one but us can be this excited to ride the train. I always find it a bit bittersweet when I see new arrivals trying so hard to fit in. I want to congratulate them on the attempt-- they are speaking softly and carefully, trying to remember to use honorific forms and bow politely. Perhaps they haven't had that first slap in the face of gaijin-itis. Perhaps they still feel like paying attention to all of the rules and doing the cordial social dance as intricately as all the others will pay off, and maybe for some it does. This however has not been my experience. Every time I think I have my oafish feet moving in the correct manner, another factor comes out of nowhere to throw me off. These hidden factors, the societal norms so ingrained as to be natural, usually go without notice to natives, but trust a foreigner to only find the thing by screwing it up. It took me years to realize that I was supposed to dismantle the bathtub facing to clean inside the thing. Even now, I'm not exactly sure how I'm going to get all of the many bags and other materials necessary for Japanese kindergarten made/purchased before my kid starts school in the coming months. Living in Japan, I am frequently confronted by the knowledge that my instincts and basic understandings are inherently wrong about any number of normal Japanese things, and when I see how far I am from the goal, I tend to give up. I am not saying you should give up, but do find a happy medium here where you can be yourself and express yourself in a way that you are comfortable. If you one day find that bowing so low and speaking so softly isn't for you, don't be disheartened. A lot of us out here don't do that so automatically anymore either. You're only human. My point with all of this is that the Japanese experience you are having is your own, so make it work for you. At the end of the day, most of us can't help but feel occasionally like we really don't belong here, and if the only thing you want is to fully belong to Japanese society, you might not be gearing up for the best experience. Instead, find ways to make your home your own, even if it is only your home for a few months or a year. Find things about Japan (hobbies, cultural effects, events, places) that you love and enjoy them in a way that you only can in Japan.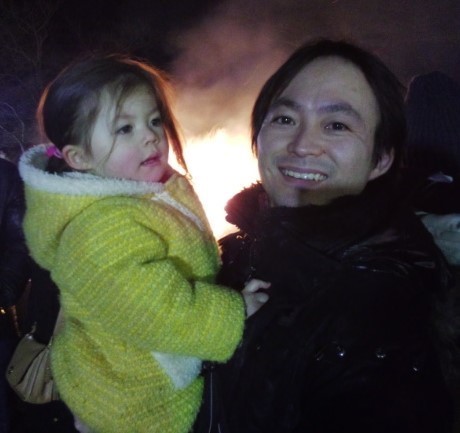 Jessica Tsuzuki's 2016 Review (Lots of Pictures!)
We're more than a week into 2017 and it is finally time for me to take a look at all that went on last year.My little family at Dontosai, the ritual shinto bonfire, in 2016. Last winter, I lost a student, which isn't a big deal when you're teaching at a big school or have dozens of private lessons. I had 1, and her lessons were keeping us in diapers and with the option of actually starting to save up money again. She'd been happy/insistent to share time in our lesson with my daughter as her only grandchild is a boy who is a few years older now. Then we had a bad lesson. A really bad lesson. I couldn't get Julia to calm down. There was no one around to help watch her. We went from park to play ground, searching for a way to get Julia to calm down, and it was just no good. She was wild, and we had to end the class a few minutes early from all the chaos that 2.5 year old could throw at us. A week later my student sent an email explaining essentially that she was quitting. Because she has known me since I came to Miyagi 6 years ago and was one of the first students in the area to take to me well, a lot of my teaching confidence came from that bond. Having it severed through me for a loop. I wrote about it in my personal blog, here. Even now, a year later, I'm not sure exactly how to take her parting words, in which she insisted that she was distracting me from taking care of Julia; that she was the reason we weren't on a good schedule of meals and naps. From anyone else, I would have seen this easily as a criticism of my parenting. But she knew me so well... Julia with the blossoms at a park in Sendai Spring came and I spent a significant amount of time under the cherry blossoms at Shiogama Shrine and in Sendai. This usually comes right around the same time as Golden week, which in years previous meant parties with tons of my friends, but not this year. Most of my friends had left or were planning to leave soon. I spent Golden week this year relaxing at home with my kid mostly. About a month later, my husband's grandmother died. She spent most of the last year of family gathering complaining about her impending death. We tried to stay positive with her, but she was ready to go. The funeral service marked my first ever Japanese funeral, and I spent the majority of the time chasing my child around in the quietest way possible, usually outside of the room where all the other relatives sat. So I missed most of it, but I wouldn't have understood much anyway. I am not that fluent. Not by a long shot. On the upside, I spent less than $20 on Julia's funeral ensemble (thank you, thrift shopping) and my in-laws were impressed with my ability to keep Julia from destroying the ceremony. That said, during the bone-handling portion of the event (after cremation and lunch, when the family picks through the deceased bones and ashes, choosing the biggest chunks to inter at the family grave), Julia screamed for "MamaPapa", the one word used for her two grandparents, and we had to go walk around outside the building. This marks one of the very few social occasions in Japan in which I did not fail my in-laws completely. That's my life here. My husband's family is great and they love me and generally are very accepting of my differences, but I also think that they frequently look disappointed. That was not the case this time. They actually thanked me after the services were over for taking care of Julia as well as I had. Another relative commented that I reminded them of the deceased as I chased my kid around the same way she had chased my father-in-law around when he was Julia's age. In the following months, I started a Patreon (monthly crowdsourcing for artists) in which I create sock monkeys and other sock creatures and raffle them off at the end of the month. Mostly this pays for the other artists I want to support, but I still get a few more dollars a month into my Paypal account, and that's not a bad way to go over all.Julia with a pad-na, Panda made of sanitary pads during GISHWHES.Summer happened. 3 highlights: I started writing here on city-cost and won the Summer Blogging Contest (in a 3-way tie). I also won some delicious grapes in another campaign. This site gives me reason to go out and experience new stuff in a place I've been living for too long while also supplying me with an ability to buy a few more odds and ends off of Amazon. GISHWHES (The Greatest International Scavenger Hunt The World Has Ever Seen) runs around the first week of August and I participated for the third consecutive year. We didn't win anything, but we had a lot of fun. My brother gished for the first time ever and loved it. He even made some new friends, but he's better at that sort of thing than I am. My daughter turned 3 on the 30th of August. Some friends came out from Sendai and we blew bubbles in a park for a few hours. It was wonderful. Then there was fall. Having a 3 year old means seeking out a kindergarten and getting all of your paperwork organized ASAP so as not to lose out on these first crucial years of education and social indoctrination. Luckily, the city I live in has six kindergartens and not nearly enough kids. I researched as much as I could using google translate as necessary and limited it to three choices. Touring the closest on our list with a friend led mostly to me chasing my daughter while the Japanese ladies talked amongst themselves. Our tour guide would not even give me paperwork of my own to take home and look over, instead having me copy what I could onto scratch paper while she reminded me that I should really tour other schools as this location already had more than enough (fully Japanese) kids on their waiting lists. I don't think they were being racist or anything. I just also didn't feel like we were wanted or even really welcome. When my husband had time to look over the remaining options with me, his choice was rather clear. He wanted our daughter to go to the same school he had, and when we went to check it out, I had to agree. It is a nice little school, and the office workers were more than happy to walk us around the school, and even tried to engage me in conversation. When we returned for their open campus session, the kids were as excited to play with Julia as she was with them. Then came "orientation" which I did not realize was code for "test the kid/mom" in private schools. The only private school I went to was my college, for which I filled out an "uncommon application" worksheet that was sent to me in the mail. My acceptance letter came in the mail before any interview/orientation could be scheduled. My husband had not helped my nerves on this, insisting on working through the questionaire together the night before. Could she use chopsticks and dress herself? No. I had not been teaching her that. I had been focussed on surviving and getting her to eat regularly while also peeing on the potty. She's learned a lot of English phonics and can almost read by herself. She knows a bunch of songs and dances. She knows a lot of nursery rhymes. She knows so much...but nothing that was on any of those sheets. She's not on a regular schedule. So I started having serious doubts about my parenting skills, feeling completely worthless and like I might have just ruined my daughter's life simply by being a lazy, exhausted jerk. It felt like I was failing at tests I didn't realize I'd signed up for. Then we went to the interview and they took our questionnaire. Then they asked Julia some questions in Japanese, the same questions her grandma uses with her all the time, and she got nervous and looked at me instead. I translated the questions to English and she answered in complete sentences. Shocked and amazed, I turned to the lady asking the questions who knew enough English to accept the answers. A few weeks later, our acceptance letter came. The last time I was this relieved was probably when she came out screaming, without the lung complications so common in preemies like her. Immediately following this, we had to start working on 7-5-3 stuff, starting with arranging a day to go to a professional photographer, which is difficult given my husband's work schedule. Once that was straightened, we had to get her into a kimono and find ways to convince her to be photogenic and behave as well. Then came the actual shrine day, which we allocated for a Monday that my husband had off, and it wound up being really nice actually. The leaves were changing around Shiogama Shrine and a few tour groups were going through for that but wound up taking pictures of Julia as well on account of her adorable-ness. Or because they never see half-foreign kids in kimonos. or at all. not really the point though. It was gorgeous, and she was mostly really well behaved. Then we had done the things and I felt that I could breathe a sigh of relief for just a second, but then it was winter. Cold, obnoxious, lonely winter. This has been the hardest winter for me in all my time in Japan. In 2008, I had young love and a trip to the states. I was back in the US for at least a week in 2009. 2010 saw me living with my in-laws with a new job and new friends and was my first holiday season staying in country. After the quake in March, bringing my guy to meet my folks in May, and getting married in November, I was happy to stay home in winter of 2011. In 2012 we'd just had our belated honeymoon and were trying to start a family. 2013 was our first Christmas with Julia. In 2014 I had a dozen friends to celebrate with, most of whom have now moved on to bigger cities or back to their homelands. A few were still about for 2015, and I'd gone back for a week for my brother's wedding. Now I still have a few friends in the area, but they all have their own things going on. My kid is big enough to cause problems but not big enough to solve them. I'm tired, and I'm sad. But you know what? I'm working on it. I've already made plans to have lunch with a friend for next week, and I am making a point to spend time with people I love as often as I can. Winter will end again, and the cherry blossoms will come. Then summer and fall and all the things that go with this.It's going to be okay.