USER BLOG
Join the best expat community of Japan. Now!
Share your Japan experience

Create blogs/Join the Q&A

Earn points and get rewards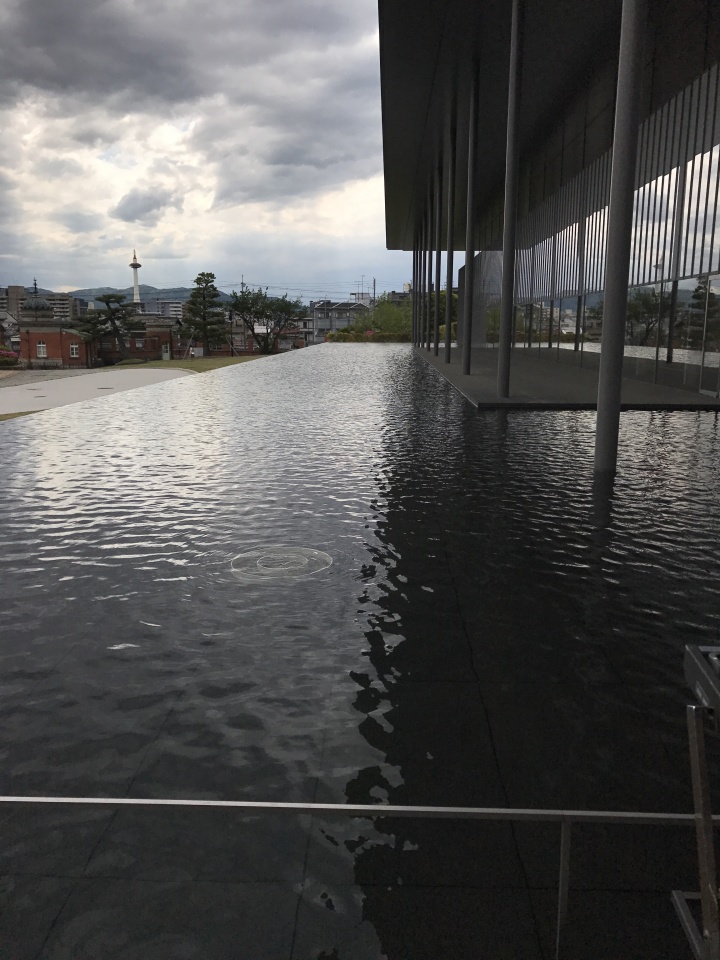 KAIHŌ YŪSHŌ-KYOTO NATIONAL MUSEUM
A week ago I decided to go to see the exhibition of the famous Japanese artist Kaihō Yushō at the Kyoto National Museum. If you're thinking 'Who's this artist...?'Kaihō Yūshō was a Japanese painter of the Azuchi–Momoyama period. He was one of the most famous and important Japanese artists of this period. His Kanō-style screen paintings are notable for their graceful lines and brilliant colour harmonies, qualities that influenced later artists.It was a great surprise! It was the first time for me to see paintings of that period.I paid 1500¥ but they were willingly spent, the museum is very spacious and the paintings were wordenful.The exhibition celebrated the Kyoto National Museum's 120th anniversary with a showcase of 70 of Kaiho's works, including new discoveries, historical documents and a room dedicated to his paintings of dragons. There also was a room dedicated to the visitors and we could paint with traditional brushes and see how difficult it is to draw perfect lines that emanate the right depth and dynamism. It was a beautiful experience and I highly recommend that museum that always offer amazing exhibitions.
Akimi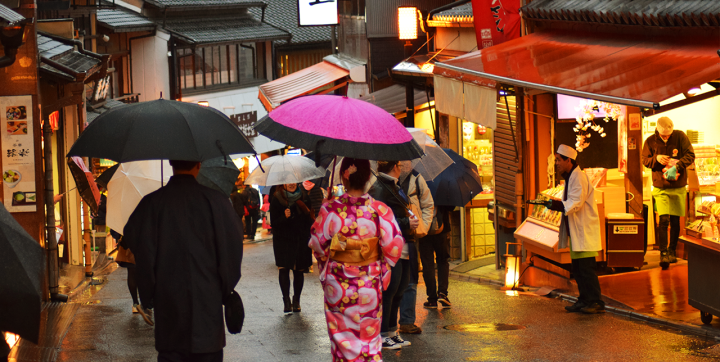 A 3 Day Weekend in Kyoto
Japan's ancient capital, Kyoto (京都), is famous for its Buddhist and Zen Temples, Shinto Shrines and other cultural centres. After Japan moved its capital to Tokyo in 1868, Kyoto remained the country's 'intellectual center' with traditions and cultural practices being kept alive in the city. In recent years, Kyoto has become the most popular tourist destination in Japan - with people flocking to the city every season. And so, not wanting to miss out, I decided to finally visit this historical city in one of the best seasons possible: the early cherry blossom season - where there are far less crowds and the temperature is just starting to become warm. Trigger warning: This video may induce itchy feet.Well, what do you think? Of course there's still much more to enjoy in this wonderful city and every season here is uniquely stunning. So, if you are intending to visit Kyoto then I recommend buying a one-day or two-day travel ticket which can be brought at Kyoto Station or any hotel. This handy ticket only costs about 1200 to 2000 yen and allows you to ride any City Bus, Kyoto Bus, and subway line as much as you like.
BoothInJapan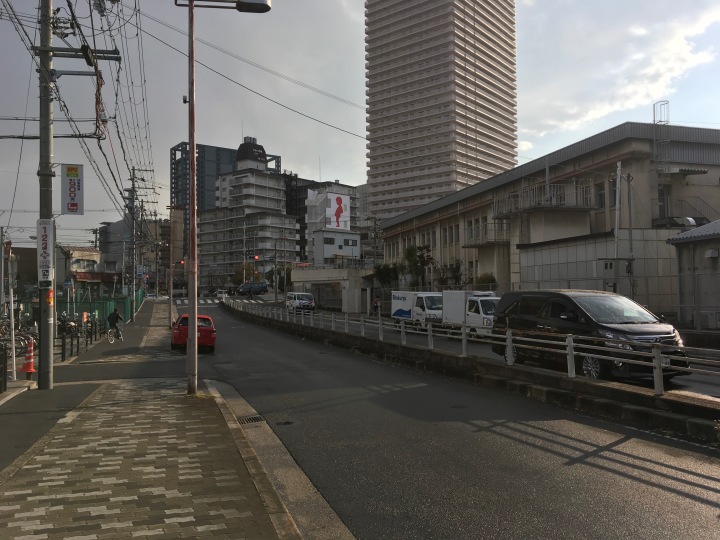 Home is where the mansion is
If you do not plan on staying under a bridge when you come to Japan, you are going to need a roof over your head. Preferably with four or more walls to hold up that roof. The housing market in Japan is extremely varied; you can find buildings ready to fall apart at the slightest breeze up for hundreds of thousands of yen just because they are a convenient walk away from a main station. On the other hand some new buildings, literally built yesterday can go for very cheap because of a slightly dark neighborhood or a mild inconvenience. So, it is very important to look carefully when choosing your future home. In many countries moving in an apartment is a breeze. Your realtor finds the site, you sign a few contracts and suddenly you are standing in the empty living room, surrounded by boxes and holding a lonely spatula. In Japan, the process can be horribly daunting. There are bumps and traps around every corner and one misstep can cause your favorite apartment to go to the Jones's who just coincidentally were looking at exactly the same apartments as you were. You must not let them win! There are a few things to know when looking at apartments in Japan and we are going to look over them right now. Mind you I am no expert; all my experiences come from getting help from very skilled negotiators and people more adept at life than I can ever be. Back in the old country the act of procuring an apartment for rent is ridiculously easy. Like mentioned above, it is basically signing a few papers, bing bang boom. No problem. Imagine my surprise when the same level of trust wasn't being offered when I, a bright eyed ALT landed in Narita. Looking at the apartment Naturally, before you sign ANYTHING, you need to look at the place you are planning on getting. But it does not stop there. You need to really really look. Because around any good looking view, any beautifully feng sui creation lies a ton of cheap options and cut corners. Why do you think you are getting this apartment so cheaply anyway. You cannot expect them to gold plate your walls and not make you pay for them. Which is why you need to know about all the little things that make your perfect apartment not-so-perfect. For example, flooring. Is it scratch proof (or at least do inevitable scratches show easily), is it even or does it bulge somewhere? What about creaking? Are you going to be waking up everyone in the household every time you go to the bathroom at 4 in the morning? Walls are another thing too. Is the wallpaper going to fall apart after the first year? Where can I hang my Matisse painting? What kind of curtains can I hang (not IKEA?), How is the kitchen fan? Does the stove come with a CO2 detector? Also, where is the fire extinguisher located? Also, how is the traffic outside? Am I going to be listening to the sweet symphony of twenty motorcycles touring the neighborhood every Sunday? I actually had a big scare on my first day of moving in. We opened the balcony door and a high-pitched noise coming from the neighboring metal working company filled the apartment. My blood pressure dropped when I realized I would have to live with this noise every day for years to come. Luckily the noise never came again, and the neighborhood has been relatively quiet since, but MAN did I feel utterly helpless for a few days afterwards. These are but a few questions that come up with every single apartment visit. And they are important questions too. Try going online and printing out a list of things to check out. You will be surprised at the things you forgot to mention. Choosing a good realtor This one is a bit harder in practice. The realtor is a creature that thrives on making you feel secure and friendly, but underneath that mask may be a ruthless salesperson who does not care about your well being as long as he or she gets a sale. I am not a good judge of character, but as luck would have it, my SO is as cunning as a Wall Street stock broker. So if you are not one yourself, find a friend or relative (or even your kind boss) with the ability to make any office worker sweat with fear as they might lose a sale. Someone who does not get emotionally attached and is ready to haggle for the smallest of things. It is nerve wracking to be sure, and I am not able to do it, but it is immensely entertaining to watch from the sidelines. Which brings me to the next thing, negotiation. Having a strong Japanese speaker on your negotiation table can and will be a huge help in getting that perfect apartment five minutes away from your favorite train station. It can mean the difference between settling on a 15 year old house with holes in the ceiling (for ventilation?) and a choice between any apartment in the building that was literally built yesterday. (By the way, it is a wonderful and totally not a horror-film terrifying feeling, knowing that you are the only people officially living in a 9 floor apartment building. And then hearing knocking on the walls…) Negotiation Of course you are supposed to pay for living in the apartment of your choice, but how much are you willing to pay and how low is the house owner willing to go before giving up on you entirely. It is all liquid and can really depend on which realtor company you talk to. For example, on the first apartment I rented in Japan, the realtor initially said there would absolutely no problem with me signing up for the contracts. Two days later they called and said I had been declined. My trusty army of negotiators came by the office and sat at the big table discussing and discussing before a decision had been made. The name on all the renting would be on my SO's father's name, and it would be officially his 'summer house', even though he never even stepped foot in the prefecture the time we were there. But more importantly, we (I say we, but let's be honest here) managed to get a nice discount on the first few months of rent for the apartment. Partially because the company got all awkward about having said yes in the beginning. For our second apartment, we got a really good realtor who seemed to want to do everything for us. He was kind, gentle, had all our interests in mind. Imagine his face when we informed him that his rivaling company had offered us a discount on the commission fee for the exact same apartment. I'd like to think his heart shrank a few sizes as he saw his salary decrease by a few 'man' just because of one phone call. These are just a few things to think about when looking for apartments. Other things include: Having a Japanese speaker Getting a guarantor Remember: there is always room for a discount Location is everything Have fun apartment-hunting!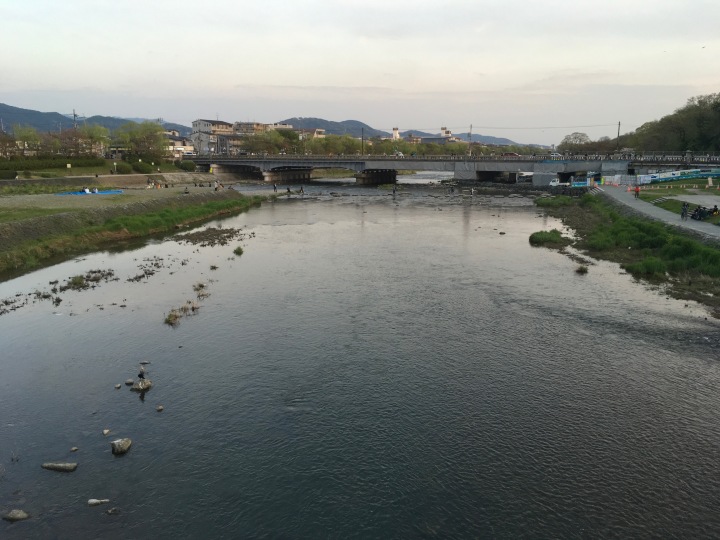 City slicker, Country bumpkin or both?
It is time to talk about the differences between living in the city and living in the countryside. There are merits and demerits to both places and it takes a certain mindset to live in each one. I have had the pleasure of living in both the countryside and the city and somewhere in between as well, so I have plenty of conflicting opinions that some might agree with and some might think are completely out of this world. Now, I am not one to talk negatively about anything for too long. Everything has a balance of plusses and minuses, so while we complain about everything, let us at least find a silver lining and try to think positively for a while. The Countryside 1. You need a car Let's face it. If you live in the countryside proper, you most likely need a car to survive. The distances between places is just too great and the only thing in between your apartment and the nearest mall is rows and rows of rice paddies. There is barely even a Lawson in walking distance. Driving in Japan can be really 'mendokusai' for us foreigners, especially because many of us need to take a driving exam to be eligible to drive here. EVEN if you already have a license in your home country. And it is pretty strict too! Although if your home country is part of the list of exempt countries, you may skip 90% of the exam. I was extremely lucky to be from one of the countries on the list. I can honestly say I have no idea why, but I am very grateful. HOWEVER, the positive spin to all this madness is right around the corner. For example, when you need to transport something big and heavy, there is always a car available. I remember being able to transport my 40 inch TV in my small kei-car from the AEON mall located in the city next to mine. I also made a 6 hour trip to the neighboring prefecture to get a washing machine someone was getting rid of for 100 yen. The gasoline cost was about 3000 yen, so it worked out pretty well. 2. Lack of support Get sick? Need to go to the clinic? How are you going to do that when the nearest doctor is tens of kilometers away? 3. The bugs! If Japan is famous for anything, it is the bugs! The summer heat brings all the bugs to the yard! My first apartment was built across the street to a farm. Beautiful in a way, albeit extremely dusty. Come summer, apparently no one bothered to tell the ladybugs that a house had been built on top of their homes. So they clung to the walls of the apartment building like the scarab beetles from The Mummy. Wonderful. The City 1. The bridge of death and other noises The city has a lot of sights and sounds. Mostly sounds though. And not all of them pleasant to be perfectly honest. Hearing the crunching sounds of rubber tires on paved roads bec1.omes as normal as cicadas in the summer. Some of the sounds you hear every day you can kind of tune out. People talking, the ding-dong of the train announcements and even the 'ikakadesuka' from tellers becomes white noise after a while. However, there are sounds that are almost impossible to ignore. For example trains going over a bridge you have to walk under. It truly is the sound of the deepest parts of hell and a topic for a whole other article. 2. All the people! Oh yes. One of the densest countries in the world has a lot of people. Big surprise. Good thing about living in the city includes convenience. And what better way to display that convenience than by doing Amazon Prime Now. I think most of us have ordered a DVD or book from the internet sometime in our lives, so I will spare the details. Depending on where you live, the delivery can take anywhere from a few days to a few months. Where I grew up, deliveries always took forever to arrive, if they arrived at all. Some countries just don't qualify for receiving the Back to the Future Box Set until someone invents instant teleportation. And even then, my country will probably be the last on the list to get the technology. Sigh. Anyway, this new service from amazon, called Prime Now is very simple. You can order a number of products, from food, alcohol, electronics and many other and get it delivered to your house in a few hours. Yes, a few HOURS. You can even see the delivery person's location on the app via GPS and some magic. Since the warehouses need to be in a certain close proximity from you, the area that qualifies for these Now deliveries are mostly in the larger cities. And the pure glee I get from ordering the stuff and getting it a few hours later never gets old. This alone almost makes living in the city bearable. Another good thing about the city is the variety of places you can go. This is nowhere near as obvious as when you need to find a doctor. Let's say you live in the countryside. You go to the local doctor and he is completely unacceptable for some reason or another (there are plenty of reasons to reject a doctor by the way), so where else can you go? If you want someone else to see you, you need to search for a long time to find one suitable and probably they live in another prefecture or something. In the city, however, chances are that another doctor shows up the next day. There are clinics for every possible illness around every corner in the big cities and if you find someone you don't like, you can just go next door (a bit of an exaggeration, but sometimes this is the truth). This applies to almost any service in Japan by the way. Not just doctors. Massage place, yoga place, gym, coffee shop, you name it. There are at least twenty other places in walking distance to where you are sitting right now. That is the main good thing about being a city person. The convenience in the number of people. Of course it will get a little overwhelming. Especially if you are in a hurry or something happens. During that time, all those people who make your life convenient suddenly seem to have the sole mission to get in your way and make you late. Whether you prefer the city or the countryside or whatever gray area exists in between, be assured that Japan has plenty of it. You may have to sacrifice some comfort to get your dream home, but it should be worth it in the end. What do you think? Are you a city person or a country lover?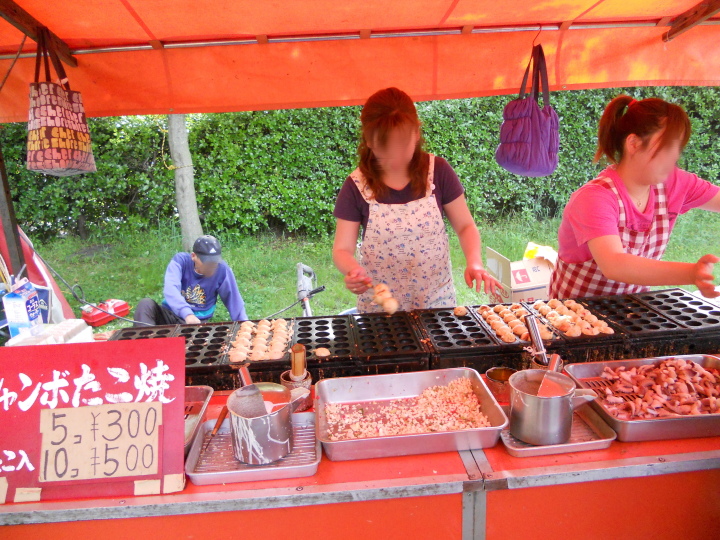 'B-kyu' is A+ in my heart
Think about your most favorite food. The food that makes your mouth water at the thought of it, even though you already ate a full meal. The kind of food that is readily available, is fairly easy to make and does not cost an arm and a leg. That is the kind of food I want to talk about today. We are not talking about food like foix gras or kobe beef at a fancy restaurant here. Have you ever been at a fancy restaurant, eating kobe beef, foix gras, salad grown in the Emperor's private garden all the while drinking (most expensive wine in the world) and all you can think is "oh, I could really go for some takoyaki right now"? If you think about food that makes the brain spring to life and explode with delight and excitement, more often than not it is B-kyu gurume. The term "B-kyu gurume" itself is pretty vague. From what I can gather, the term centers around food that is "common", "not luxurious" and "cheap". If a food can check off all these, then it can be classified as B-kyu gurume. And let me tell you, there is a LOT of food that goes into this category. Cheap, delicious ramen? B-kyu. Takoyaki at a festival booth? Definitely B-kyu. Mom's home cooked omuraisu? Oh yes! Burritos from a converted WV van in an alleyway somewhere deep within Demachiyanagi in Kyoto? That one is a definite yes. In fact, I would be eternally grateful if someone could find this place for me again, I went there five years ago and I had the best burritos I have ever tasted, but I the place disappeared after that like some sort of magical destiny burrito place. What can be said about B-kyu gurume anyway. We have entire magazines and TV shows that pride themselves on making the most luxurious, fancy and, let's be honest, ridiculous looking dishes, only to be yelled at by Gordon Ramsay by not using the right kind of garnish for this specific plate. So I love the term B-kyu gurume, since it is a kind of a stubborn challenge to the luxurious food that gets all the praise. Sure, it IS delicious most of the time, hence the price, but the term A-kyu gurume does not really exist, except when contrasting the B-kyu variety. (Am I making sense here?) Anyway, here are my top three B-kyu gurume dishes in Japan that deserve all my praises. 1. Omuraisu This dish has a special place in my heart. You cook some carrots, onions and whatever vegetables you like on a pan. Once those are thoroughly cooked, you dump a bunch of freshly cooked rice on top. Slather as much ketchup on the whole mess until you can't take it anymore. Pile it on a plate. Then take some eggs, mix a little cream, stir and put it on a pan for a few seconds. When the bottom seems cooked, but the top is still a bit runny, gather up the pancake and dump it on top of the rice mountain like a little blanket. Draw some creepy eyes with the rest of the ketchup (mandatory) and serve. Or if you don't feel like cooking, you can go to POM (Restaurant link) 2. Takoyaki In Osaka, I hear that a family will be violently evicted from their house, never to set foot again in the city if they fail to purchase a takoyaki cooking machine within 2 months of their arrival. ...Ok, maybe not, but it IS a staple for a family in Osaka nonetheless. Or so I've heard anyway. And it is not surprising. Takoyaki is delicious. Take some cut octopus, put it in dough, cook it in one of those half-ball shaped hot plates and you are good to go. Slather some sauce on top and maybe some green seaweed dust if you are feeling adventurous and you are good to go! 3. Sara-Udon This one surprised me when I first saw it, but DAMN if it isn't one of my favorite dishes ever. Mostly because it is so easy to make, even I can do it. Just cut some chicken, fry whatever vegetables you have laying around the fridge, mix the sauce and pour the whole stew on top of dry noodles (I think they are fried, but who knows). The resulting goop has to be illegal, it is so delicious. And I feel good for getting a week's worth of vegetable into my body in one go. Of course we are aware of the food called B-kyu gurume. We consume it almost every day, since we are stingy bastards who don't go to fancy restaurants every day. But the fact that there's a specific term for it, and not just "cheap food" or something, makes me want to appreciate B-kyu gurume for what it is. And whatever you do, don't google it on an empty stomach.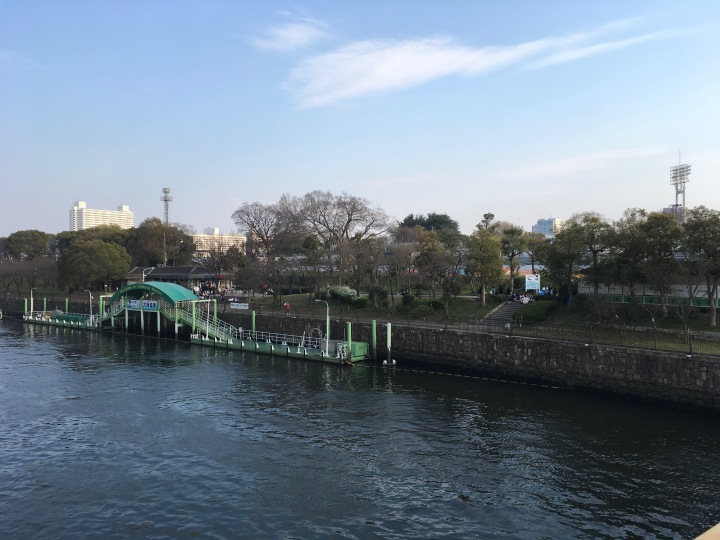 Bloom-boom: The Sakura of Kansai
Let's talk flowers. Flowers represent beauty in many if not all cultures around the world. Imagine living in the 1500s. What colors do you think would be around you? I always imagine brown, brown and even more brown with a small serving of brown. You know, wood houses, muddy roads, people wearing old linen or hemp. So where and when would people see colors? In spring when the flowers bloom of course. The harsh winters have made people so miserable that any new color is a blessing. So, suddenly, overnight, the weather starts improving. The bees are waking up and the trees lose their depressing, bare looks and then, without warning, the world explodes in yellows, reds and greens. This, I imagine, applied to Japan too, only a little bit more magical. The blooming cherry blossom`s pink color is a wonderful change from the normal background colors. Becoming popular in the Heian period, flower viewing was the inspiration for many haikus, wakas and many other forms of art, which the time period is known for. Just like most things to do with Japan, the basic principles are very simple but the depth of it is overwhelming. I mean, it is just a picnic under a tree, right? Well, yes and no. It depends on how deeply you are willing to get into the meaning of the whole thing. My favorite allegory to do with flower viewing and the sakura trees especially is that life is extremely fragile and temporary. Just like the sakura themselves, life comes and goes and we really do not have any sort of control over it. So we should just sit down and enjoy it while it lasts. Know that it will go away soon, so you appreciate it now before it goes away…… or something like that. The modern version of flower viewing are pretty similar to the old style, I guess. Go under the tree with food and alcohol and have a mini-party until it gets too cold or uncle Taku gets too drunk, whichever comes first. I love the fact that the news stations have a blooming-forecast, starting in Okinawa (where it is warm) going up to Hokkaido. It always reminds me of some sort of terrible event that is sweeping the nation. Who will be next?!? …anyway Best places to "flower view" in Kansai I have two favorite places in Osaka and one in Kyoto which I would say are the perfect places to "view" the flowers in a nice environment. First one, as always, is Osaka Castle Park. It is really big, so you do not have to worry about being crowded that much. It also has a beautiful view of the castle itself from many different angles. The park, like most places in Japan is very clean and I would say very safe considering its size. There are always some runners around, even at night, so… you know… safety in numbers and all that. The second place I would recommend is Sakuranomiya. See! It even has Sakura in the name. You can access it one station away from Kyobashi station on the JR Osaka loop line. Nothing compares to a large river with pink sakura trees going all along the riverside lit up at night. That is Sakuranomiya. The third entry on this list is the classical tourist destination. The Kamo River in Kyoto. It may not have "sakura" in its name, like Sakuranomiya, but its friendly atmosphere and the wide, shallow river makes it one of my favorite places to visit in all of Japan. I do not know what it is about Kyoto, but the atmosphere there is just so much different than any other city in Japan I have ever been in. Actually, I am pretty sure I know why. The lack of high-rise buildings and the forest-covered mountains on every side gives a certain natural aura that calms the heart in a very special way. Every time I go there, I can feel my blood pressure dropping down to pre-anxiety levels. It feels good. If you have not been there before, do yourself a favor and make the trip. You will not be disappointed. If this year will be your first flower viewing experience, please remember to take it slow, drink responsibly, eat healthily and for Pete`s sake, enjoy the flowers!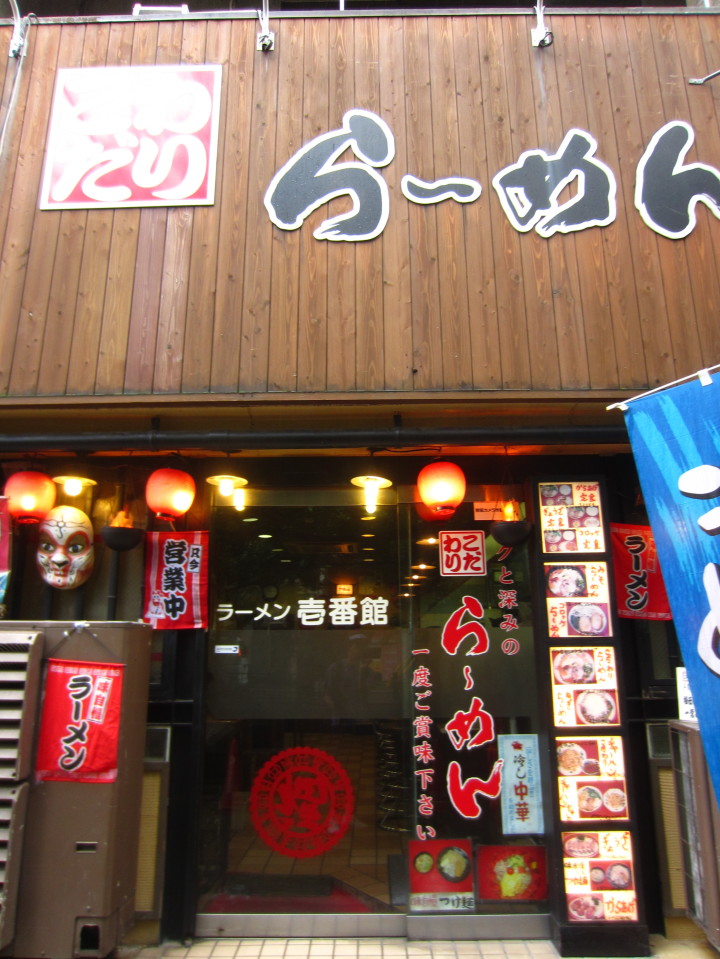 WORST ramen shop I've ever tried! (Kyoto)
Usually I share about the ramen shops I tried and enjoyed, and I am pretty good at picking good options before putting my money down, but there are exceptions.This shop, Ichibankan (not to be confused with the Chuubu tonkotsu chain, Ichibanken, which I've never tried but looks not bad) around 4-cho of Kyoto, was an absolute disaster.I went in around 5 for an early dinner, because it had been 3 days since I've had noodles. No one was in the shop, which is fine, given the time of the day, but the shop's decoration from a mixture of different Asian cultures already struck me as something strange.Then I ordered the standard ramen, and I realized I hit a LANDMINE when I saw the man cook.He was using his hands to see if the noodles were cooked firm enough!Again, instead of knowing how long the noodles should have cooked for, HE HAD TO TOUCH IT TO KNOW IT!And what came out was a chaos. The soup was between thick and thin, but overall tasted muddy and dirty. The cold cha-siu had nothing to be proud of. And the noodles, the freaking noodles that he didn't know how long he should cook for, were of course, too soggy.It was a complete mess for a ramen shop I would expect to find in a busy district like 4-cho of Kyoto, and I had to rush to the Kyoto station right afterward to eat another bowl of ramen 2 hours later to cleanse my palate. (Check that much more successful eating experience here: Tokushima Ramen)So if you are ever around the area and want to get some noodles, by ALLLLLLLLLLLL means, avoid this tragedy that is called Ichibankan.
Jackson