SHOP
After a day of exploration, kick back with a well earned 'cuppa' at one of Shizuoka's warm and welcoming tea shops.
Shizuoka shops and tea houses in many ways represent the end of the journey for green tea, from production to consumption. And what consumption?! It's in these local establishments that visitors get to taste the fruits of the labor, history, and tradition that go into each cup. The people serving you know their tea; how to brew, pour, and serve in order to bring out the best flavors. More than this though, the tea shops of Shizuoka are where you can meet the people for whom green tea is a livelihood.
Koyamaen Tea Store (小山園)

- Gofukucho, Aoi, Shizuoka City
Koyamaen was established during the first year of Japan's Keio Period (1865) as a tea wholesaler. The store is located on the historic shopping street of Gofukucho in Shizuoka City. Staffed by a friendly group of eight ladies tea can be purchased at Koyamaen in any amount by the gram. Customers can also bring their own containers to the store with which to bring away their freshly brewed tea (fees apply).
Access
Around 10 mins on foot from the North Entrance / Exit of JR Shizuoka Station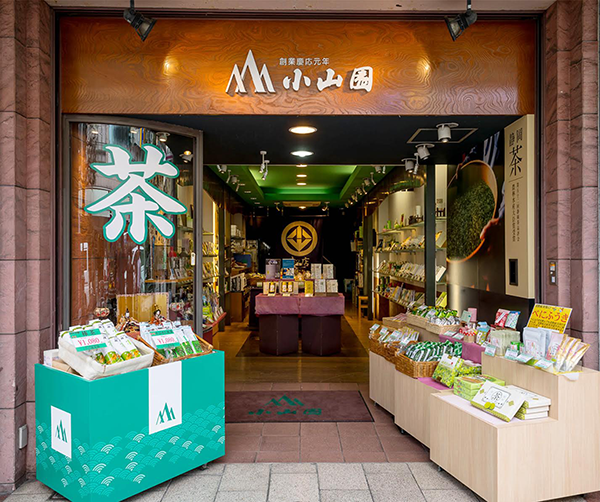 Image provided by Koyamaen
Gyokuro no Sato (玉露の里)

- Okabe, Fujieda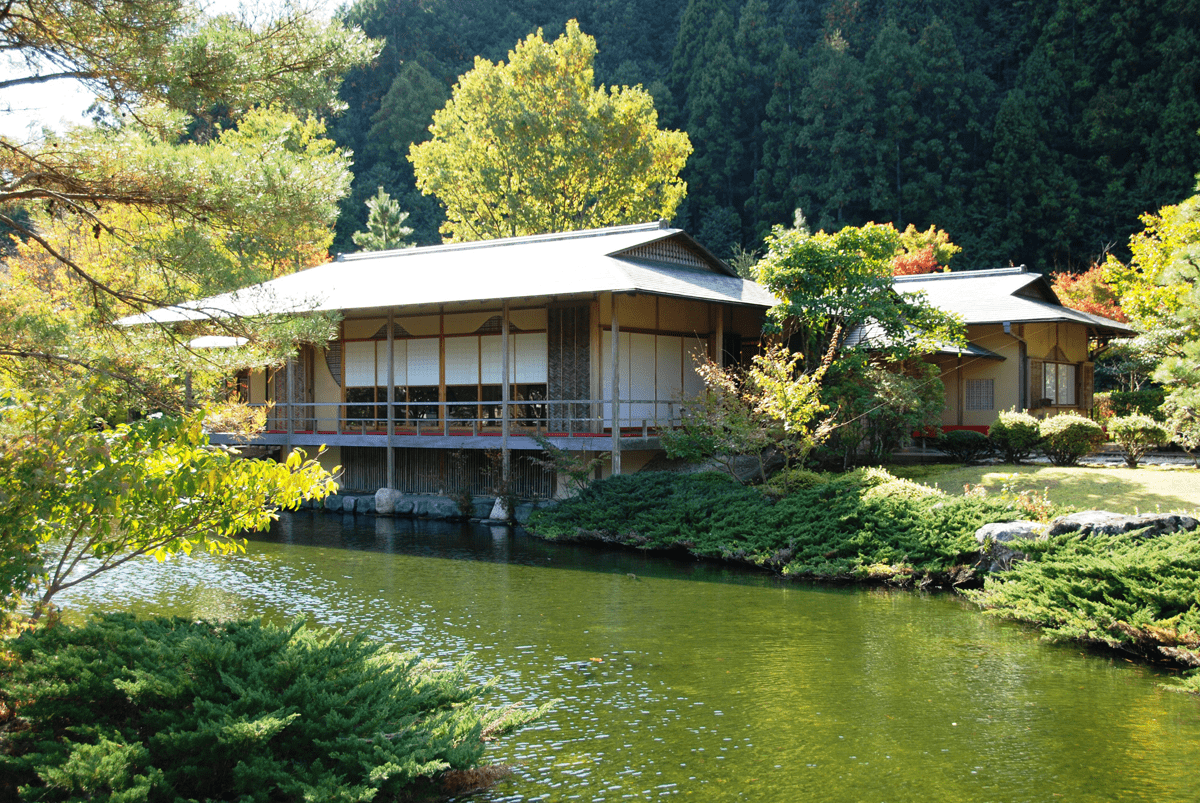 Image provided by city of Fujieda
Enveloped by the deep greens of the surrounding mountains, and clear waters of the Asahina River, the Gyokuro no Sato facility is a place to feel at ease and take in a landscape of abundant nature.
Within the site's gardens is a tea house designed in the Sukiya style, where visitors can enjoy the finest quality 'gyokuro' (high-grade tea) and matcha. Visitors to the facility can also taste and buy the area's local sake and miso, as well as local crafts and bamboo works unique to the town of Okabe in which Gyokuro no Sato is located.
Access
45 mins by bus from both Shizuoka and Fujieda Stations. From both take the Chūbu Kokudō service (中部国道線) to Okabe Yakuba Mae (岡部役場前). Change here for a Fujieda City bus getting off at the stop, Gyokuro no Sato (玉露の里).

Buses can also be boarded from JR Yaizu Station. Take the Yaizu Okabe service (焼津岡部線) to Okabe Yakuba Mae (岡部役場前). Change here for a Fujieda City bus getting off at the stop, Gyokuro no Sato (玉露の里). Journey time ~ 40 mins.

Gyokuro no Sato is approx. 20 min drive from Yaizu Interchange (東名焼津IC) on the Tōmei Highway.
Kissa Issa (喫茶一茶)

- Shizuoka Train Station
At this 'Shizuoka Tea' antenna store visitors can drink 'daily special' local teas as well as purchase and drink teas from 50 of the prefecture's best tea shops, at a flat rate of 500 yen, or 'one coin' as they like to say here in Japan. You can pour the tea yourself under the guidance of staff who will help you get the best out of your orders, and drinks can be supplemented with traditional Japanese snacks.
The store is located in the basement plaza of Shizuoka Station.
Access
Around 1 min on foot from the North Entrance / Exit of JR Shizuoka Station.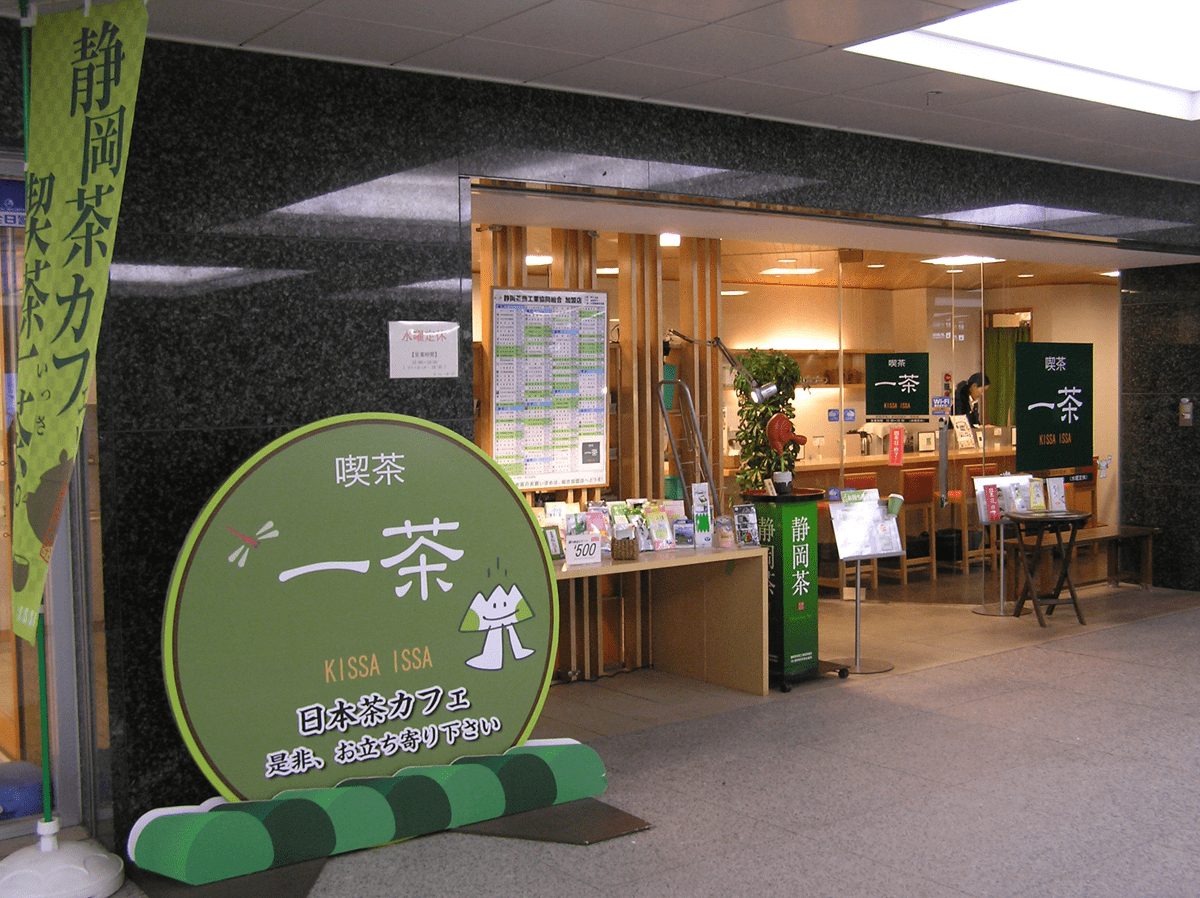 Maeda Kinzaburō Store (前田金三郎商店)

- Aoi, Shizuoka City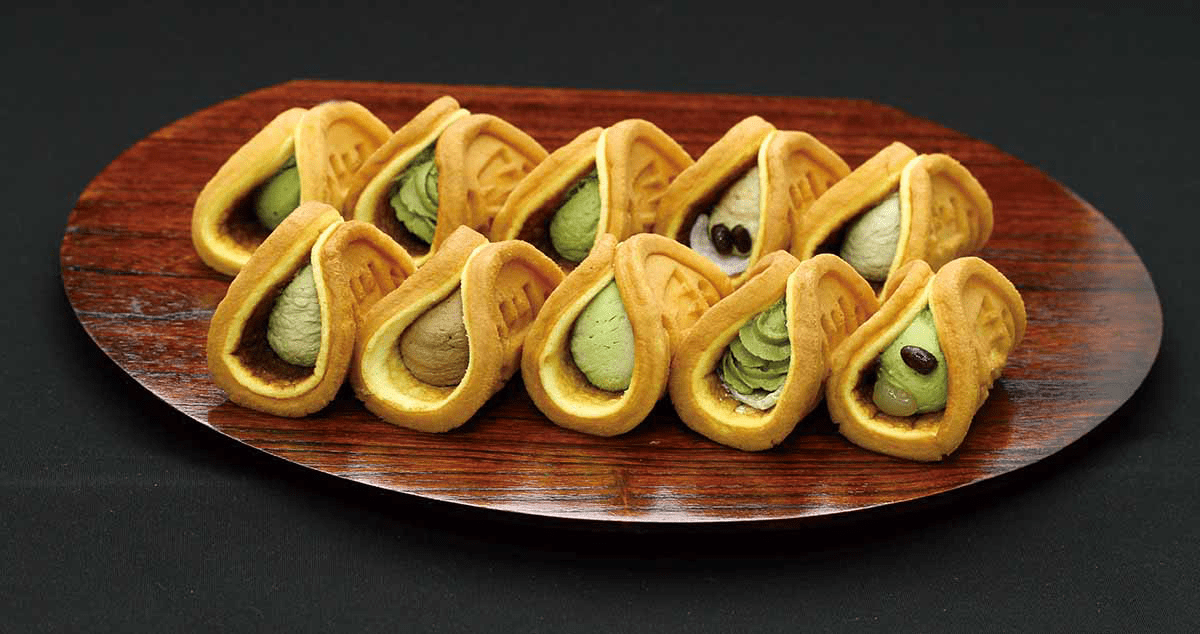 The shopkeeper here is something of TV celebrity who uses expert judgement to select only the finest teas for the store. Come here also for the famed 茶っふる (Cha-furu - an amalgamation of the words 'tea' and 'waffle'), the store's snack speciality. The cha-furu are not the only items on the menu; Kinzaburō makes and sells all manner of snacks that are the perfect complement to a cup of green tea. The second floor of the store houses a space in which visitors can relax and enjoy free samples of up to 10 kinds of tea.
Access
Around 15-min walk from the North Exit of JR Shizuoka Station.
san grams green tea & garden cafe (サングラムグリーンティ&ガーデンカフェ)

- Kikugawa
The speciality of this cafe is fukamushi-cha (深蒸し茶), 'deep steamed green tea' which, as the name might suggest, is a tea that undergoes a longer steaming period than usual giving it greater body and sweetness. On any given day San-Gram Cafe serves up to 18 types of tea including those from other parts of the world, each variety carefully brewed to bring out the best in the particular leaves, making them worth the trip from Shizuoka City. As well as tea, visitors can take in the view to a beautiful garden while enjoying traditional 'snacks' used in tea ceremonies, and dishes made from local, Shizuoka ingredients.
Access
3-min walk from the South Exit of JR Kikugawa Station.

JR Tokaido Line services run between Shizuoka and Kikugawa Stations. ~ 40 mins / 760 yen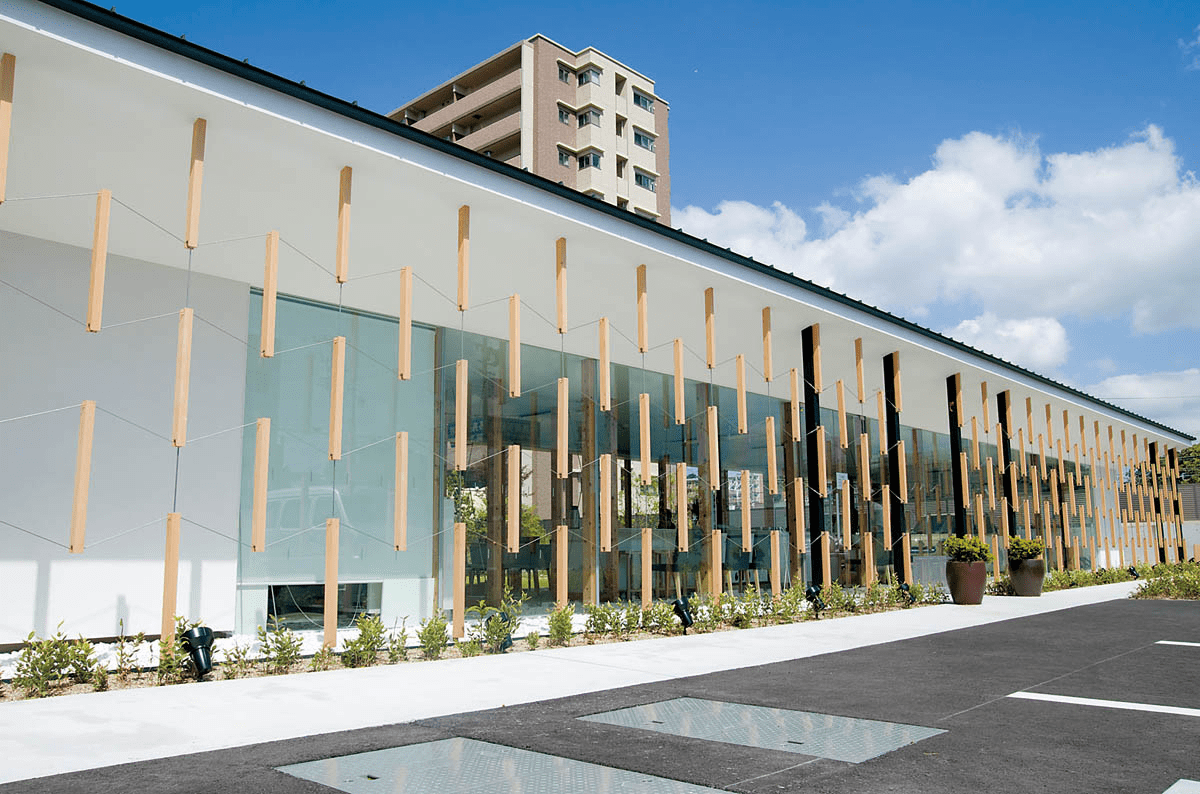 Nanaya Shizuoka Matcha Sweets Factory (ななや~静岡抹茶)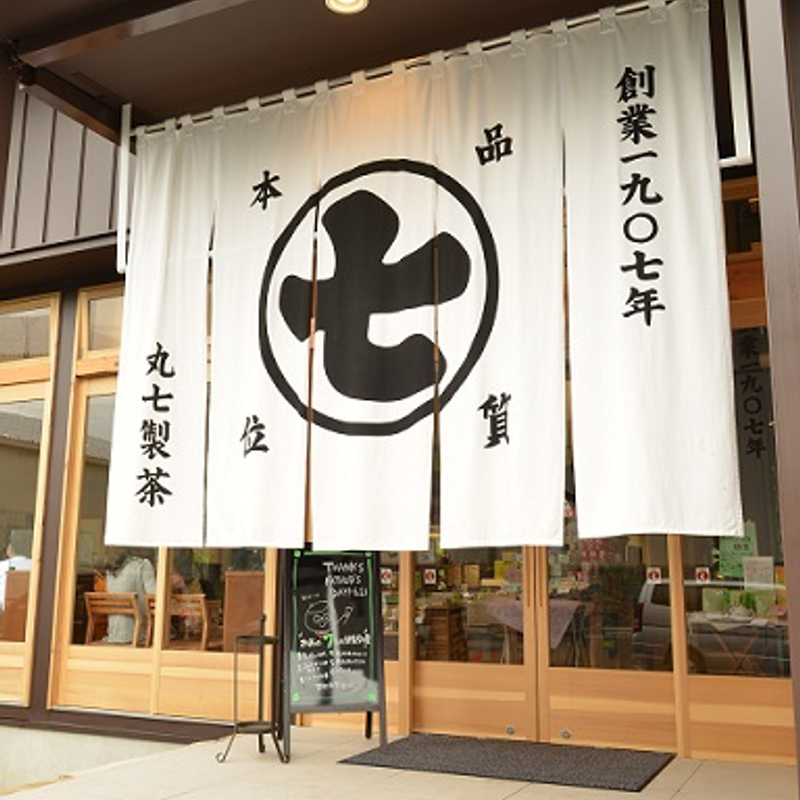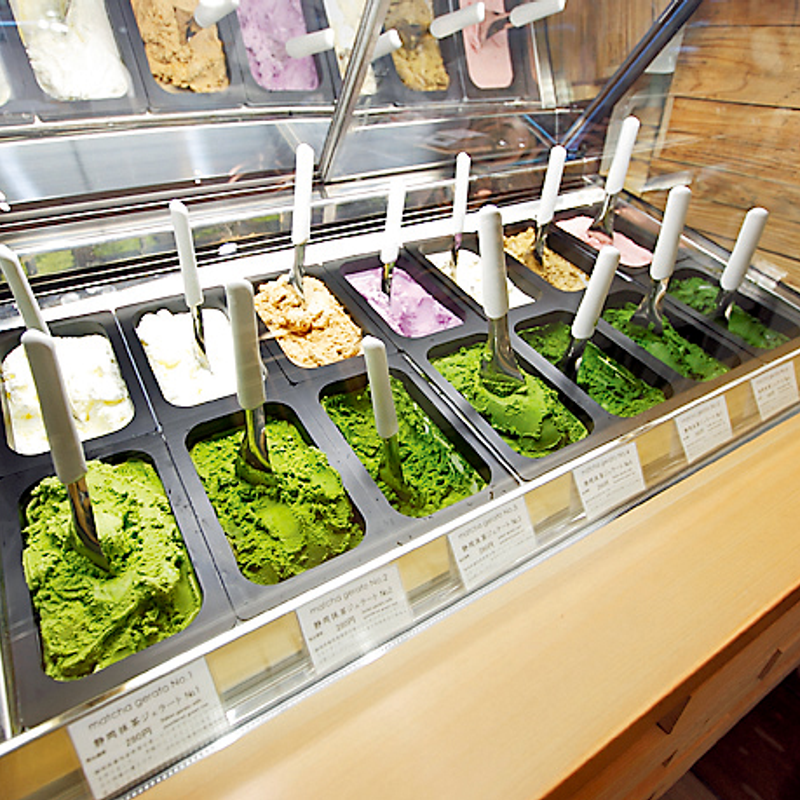 Marushichi Seicha Co., Ltd, a company involved in the producing, processing, and selling of tea leaves since the Meiji era, in order to spread the enjoyment of sweets and confectionery made using tea from Shizuoka, opened the store Nanaya. There are currently six Nanaya stores in Japan -- in Fujieda, Shizuoka, Makinohara, Shimada, Aoyama (Tokyo) and Sanjo (Kyoto).
Visitors to Nanaya can enjoy the 'Fujieda Gelato No.1 - No.6' series through which you can experience the original taste and flavor of Fujieda-made luxury matcha, as well as the "world's richest matcha gelato," the 'Premium No.7,' both of which have made Nanaya overwhelmingly popular with visitors from Japan and overseas.
Fujieda store homemade confectionary workshop
Shizuoka store
sud-ouest Makinohara store
Tea Museum, Shizuoka store
Aoyama store
Kyoto Sanjo store
Tea Museum, Shizuoka (ふじのくに茶の都ミュージアム)
At this museum, located in Japan's largest tea-growing region, the Makinohara Plateau, visitors can take in exhibits showcasing the tea industry, its history, culture, and functions. The museum's teahouse and garden which go back to the days of celebrated local resident Kobori Enshu, display an elegant simplicity (kirei-sabi), and are also an attraction.
Through Japanese tea ceremony, making finely-ground matcha, mixing tea leaves by hand and other experiences, visitors to the museum, from children to adults, can have fun learning about tea.
Access
Air: 15 minutes by car from Mt. Fuji Shizuoka Airport / Car: 10 minutes from Shin-Tomei Expressway (Sagara-Makinohara Interchange) / 10 minutes from Tomei Expressway (Shimada-Kanaya Interchange) / Train: 5 minutes by bus or 20 minutes on foot from JR Kanaya Station