USER BLOG
Join the best expat community of Japan. Now!
Share your Japan experience

Create blogs/Join the Q&A

Earn points and get rewards

The Adventures of Banana Teacher- 03 Boss Queen
One of the most rewarding things about living and teaching in Japan is seeing how much progress your students are making and how proud they get when the can communicate with you effectively. With that being said, there are...times... when things don't quite make sense or words that you don't normally use every day are thrust at you with so much enthusiastic force that it makes you pause a bit. Here are some of my favorite phrases that my students have come up with.1. "It's 3 hot outside."It was a hot summer day and my students were changing from their swim clothes into their uniforms. I made the comment, "It's too hot today," while wiping the perspiration from my brow. My quietest student Ko-kun looked up at me with a deadpan face and said, "No Banana-teacher. It's 3 hot today."2. "My an*s hurts."One of the requrements for my upper level students is to write a weekly journal. I let them choose whatever topic they want. This gives them an opportunity to tell me things that they normally don't have time to tell me in class. Ma-chan decided that for her weekly journal she would tell me in vivid detail that, "My an*s hurts because I diarrheaed all night." It was definitely unexpected.3. "You are a boss queen."I was reading a story to my kindergarten class when the word "boss" came up. I explained to them what a boss was and how it is an important job. Yu-chan looks at me and says, "Banana teacher, you are a boss queen." Yes, yes I am Yu-chan.crown + power suit = boss queenSituations like these always add a little extra fun to my day. Have your students ever said any interesting phrases?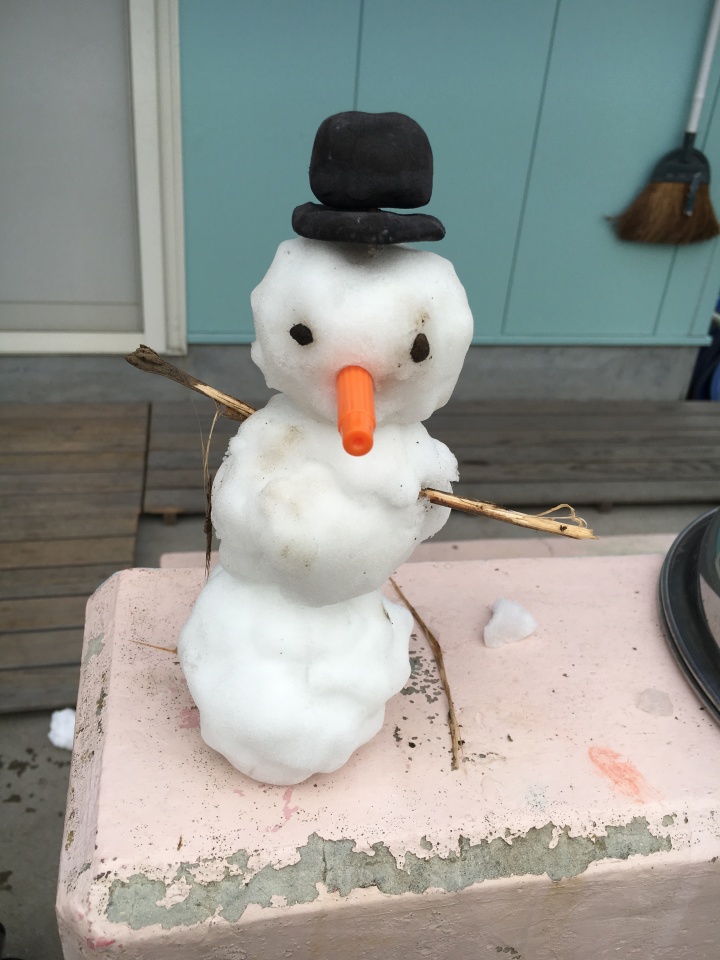 The Adventures of Banana Teacher - 02 Do You Wanna Build A... What is That?!
I think I'll call him Fred!One of the biggest downfalls of living in Miyazaki prefecture is the lack of snow. It gets really cold here, but we never see the white stuff. Snowball fights, snow angels, and snowmen are only distant dreams. This year was different. This year we built a "snowman". It snowed! Not down in the valley where I live of course, but up in the mountains! So, what can you do if it won't snow where you are? You bring the snow to you! Our school has this super sweet old man who drives the bus to and from school. He went all the way to the top of the mountain and brought down a box full of snow for the kids to play with. It was so much fun to see their happy faces. We had a snowball fight and made a snowman. Well, I made a snowman. The kids made some sort of snow creature. It wasn't perfect, but they sure were proud of it. It's amazing how something as simple as snow can bring so much happiness! My name is Elsa!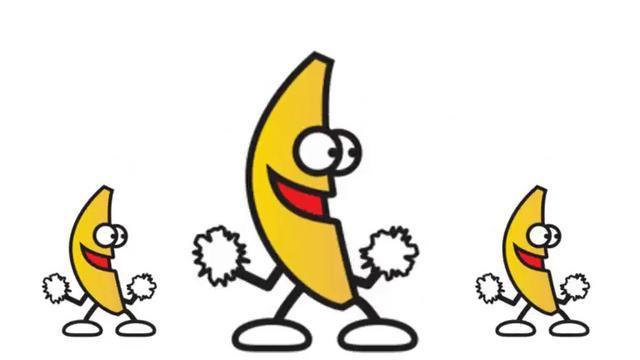 The Adventures of Banana Teacher - 01 Origins
I love being a teacher. It's what I've always wanted to be (unless you count ninja princess as a profession). When I first came to Japan, I spoke zero Japanese. I literally knew nothing about their writing system or pronunciation. I figured that I'd work it out and that it wouldn't affect my everyday life, but boy did it ever. What I didn't know, but I am very well aware of now, is that there is no "V" sound in Japanese. So my name, which starts with a "V" got changed to "B". When my boss introduced me to my first class of rowdy 2nd graders, he said, "This is Banesa-sensei," which sounded to the kids like "Banana-sensei". They, of course, thought that this was the best thing since sliced bread and I forever became known as "Banana-sensei" or "Banana-teacher". I've learned to embrace it and now I turn it into a joke when I meet new students. It has become a way to bond with them though humor.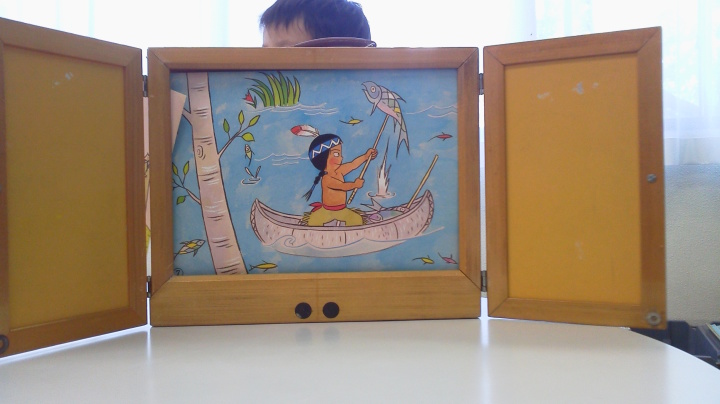 Give your stories added flare with Kamishibai: the ancient storytelling tradition of Japan
In the depression of the 1930s Kamishibai took center stage, pun intended, in cheering up the crowds. At that time Kamishibai was a street performing act, where the story teller would use a mobile mini "stage" to display illustrations that s/he would then narrate with great character, animation and passion. Kamishibai dates back to at least the 12th Century Japan so some say 8th Century, when supposedly it was used by Buddhist monks to convey stories with moral lessons, not unlike parables. The storyteller (gaito kamishibaiya) uses a stage to prop the illustrations. He would then narrate the scenes. Nowadays, the illustrations are sequenced and in a set; the text for the first illustration will be on the back of the last illustration. When the storyteller removes the first illustration to show the 2nd illustration, it moves to the back of the stage and it will have the text for the 2nd slide on the back of that, and so on. My kids love books anyway, but this way of storytelling is even more captivating and interactive for them. They love to sit and listen to me translate the stories into English, or ad-lib my own stories. My kids also love to use the stage and make up their own stories. What made me write this today, was watching my kids regale each other with theatrics and fervor as they each took a turn on the kamishibai stage. The stories and the stage can be borrowed from most libraries. There are hundreds, if not thousands of stories available. I have yet to find one in English, but that is not to say there aren't any. If you know of anywhere that lends or sells English kamishibai, please do let me know…
Saitama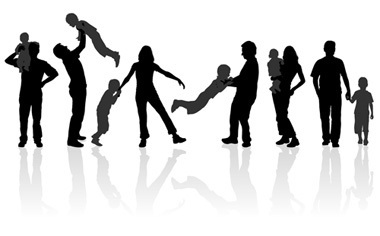 Mothering education circle
One day while I was watching my son play at the local community center, two oba-san approached me and casually started taking to me about how I'm raising my son in a country not my own. Little did I know that this small talk would turn into something that happened monthly and in a very formal manner. These two sweet ladies were both grandmothers and part of a group of women learning about how to raise children. Having already raised their own, they get together inviting any mothers they meet to join in and share stories and questions that most all women who have had to care for other humans have encountered. So far it has been a great experience as a foreigner to be part of this group. Not only does it provide me with Japanese practice, but it involves me in something I've never dealt with before from my own cultural perspective, formality. The meetings are very structured with an opening, introduction speech, topic reading, and then group discussion. While all of the mother's are gathered around discussing their trials and tribulations the grandmothers are in another room caring for children, giving the mothers an hours break from parenting. It's structured, but relaxing, allowing a small respite once a month from watching and guarding the small child. But my favorite part about the group is how non judgemental everyone is. This includes the older women who truly seem to just want to learn how to better raise tiny humans. They give advice but also encourage different styles of teaching and raising children. I'm not sure if there are other groups exactly like this one around Japan, but if you are a parent looking for camaraderie in the works of fostering the next generation of the human race, I highly recommend asking around at local community centers for mother groups like this one.
edthethe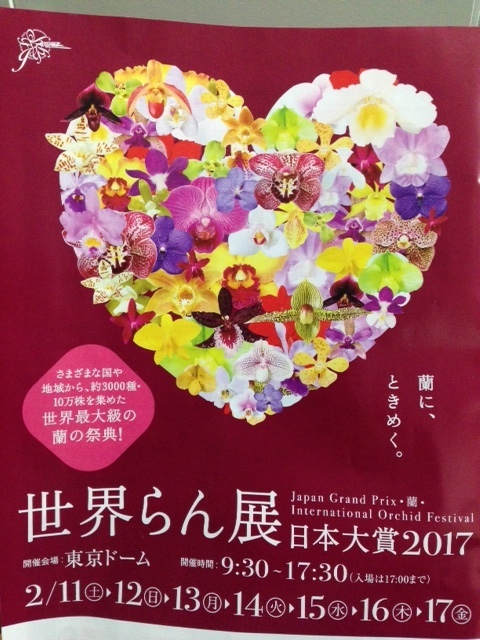 Feel tropical mood in winter!
You already know Japan has four seasons and it's still cold winter. And some parts of Japan are currently having heavy snow. But in Tokyo, there's an event where you can feel like as you're in a tropical land.I visited Orchid Festival in Tokyo which is held at Tokyo Dome in Bunkyo Ward, Tokyo. The festa's official name is "Japan Grand Prix 蘭 International Orchid Festival" (蘭/Ran means orchids) . It's called one of the largest orchid festivals in the world, and as the name suggests, there are a lot attractive spots.EntranceEntrance gate was decorated with, of course colorful orchids, and it was designed by Takarazuka Revue Company, Japan's female-actresses-only-gorgeous musical company. Visitors enter into the exhibition passing this gate of the large heart and gorgeous dresses both decorated with orchids.Group worksAfter the gate, there are many many artworks of orchids. Most of them are created by orchid farmers, but some are made by students of agricultural high schools.This is Mt. Fuji,They are Kimono (of course they are not wearable!),This looks waterfall,Why a gorilla on the top??Simple work using traditional Japanese room and pots.Table coordination created by ambassadresses to JapanEvery booth has original character reflecting own cultures. Find your country's ambassadress's work!Individual worksThey are not ikebana, but flower arrangement, wall hanging or painting, also interesting to see.Works by professional artistsHuge works by headmasters of ikebana schools and famous flower artists. My schoolmaster created one using bamboo and orchids.CompetitionVarious kinds of pots are displayed. You'll be surprised to see these unique orchids.This looks normal. Just as I imagine when I hear "orchid".This looks like sunny-side-up!Small ones are pretty.Seeing many beautiful orchids, I found unique ones. They are all the same "orchids"...Cobra orchid,Spider orchid,Rose-printed orchid...so delicate.You could spend a whole day looking all the exhibition (don't worry, there are food stands and seats for rest) and also you can buy some pots at market space. They sell various flowers from under 1000yen. You can pick up your favorite.This event is held until February 17, opening hours: 9:30 to 17:30. Entrance closes at 17:00. Visit there and forget the freezing weather for a moment!
yoona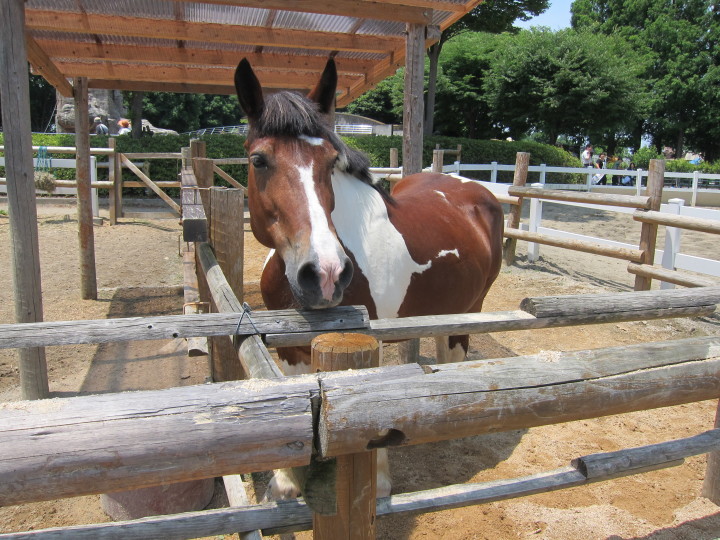 Tobu Zoo in Saitama
Yesterday I´ve visited the Tobu Zoo which is close to the Station "Tobudobutsukoen" in Saitama. There is also a small waterpark (but only open in summer), a small amusement park and a big place for professional horse riding.I really love that zoo. The size is perfect even for small kids and the areas for each animal are very big and clean. For me it is the best zoo around Tokyo because of the big space for the animals. Also it is never crowded even at the weekend. But the highlight for me, are always to visit the big white tigers, who were born there in 2015. I´ve never seen white tigers before especially not so close. It is really a great experience.There are also some special events like pony ridding, small animal petting (Rabbit, birds, guinea pig). As a big rabbit lover like me, I always use the chance to pet small rabbits there. Also they have some shows with elephants, hippo and sea lion.If you love firefly or just want to have a romantic date you can join the firefly show (only for a few people). The show is inside a small dark building, where you can see millions of fireflies flying around. It is really amazing to see so many fireflies.
Crazydeath