USER BLOG
Join the best expat community of Japan. Now!
Share your Japan experience

Create blogs/Join the Q&A

Earn points and get rewards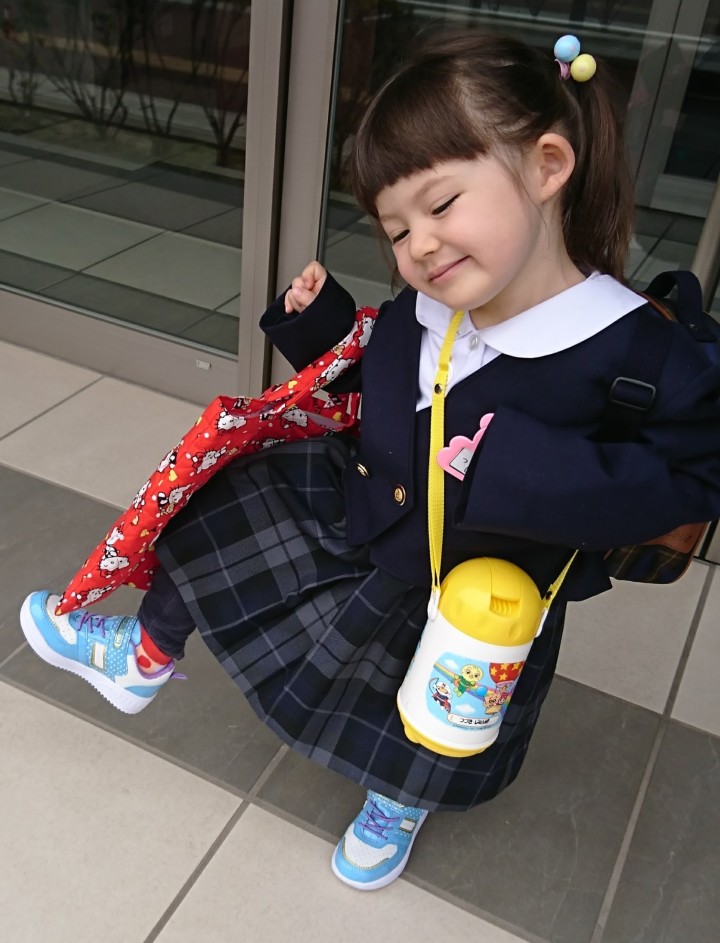 How to Survive Japanese Kindergarten (as a Failed-Perfectionist Parent)
Two months have passed since my daughter started kindergarten and I've got to say the process is intimidating and stressful and scary, but needn't be. Much like in life, we will all make mistakes, but sometimes as a foreign parent, I feel woefully inadequate.She looks perfect, right? Wrong! This is the day I forgot the hat. For instance, the other day we got an email from my daughter's kindergarten letting us know that there had been some sort of event that day for which the children were supposed to wear their sports uniforms. I had no idea of this, because I was counting on my husband to read all the information and tell me what was going on. Unfortunately my husband came home late, too tired to read anything. I did take all of the extra forms out of my daughter's backpack but didn't really look at them. Upon later inspection, I found the form in question and would have understood the dates well enough to know something was going on, but that didn't happen. Step 1: Read Everything. Even if you can't understand everything, read what you can and try to figure out the rest. Better to be too informed than not informed at all. Step 2: Prepare Early. You should start looking for schools in your area before your child turns 3 and decide in Fall of the year they turn 3. Yes, admission won't be until April, but a lot of the kindergartens fill up quickly, especially in big cities. We were very lucky to have six different kindergartens available in our small-ish city. Google yochien ( 幼稚園 ) and/or hoikuen ( 保育園 ) in your area to find more information. Yochien is more structured and more expensive, but official classes start from the age of 3. Hoikuen is more similar to daycare but is more affordable and is usually open to younger ages as well. Many yochien also offer after-school daycare for working parents and early-admission classes for 2-year-olds that guarantee the kid a spot in the upcoming enrollment, though they are expensive.Julia at observation day, proud with her rapidly made apple picture.Step 3: Tour the Schools First. Even if you're a public school kid like me, it means a lot to see not only the facilities but the behavior of the staff, and not just toward your kid but toward you as a foreign parent. I toured 2 schools our area -- the closest school to us was first, and the tour was a last minute thing arranged by a friend, but I spent the whole time we were there chasing my daughter while the woman in charge chewed the fat with my friend mostly, before showing me something explaining the fee structure which I was not allowed to take home and warning me that there were already plenty of people on their waiting list so they really wouldn't be likely to have room for us. My husband arranged a walk through of the school he had gone to as a boy and not only were we permitted to take the forms home, but the staff made a point of making eye contact with me and trying to simplify a bit to help my understanding. They did not give me the impression that I was bothering them for being there or that having to deal with a foreign mom would be a deal breaker. Also, my kid loved it there and I could see that there were interracial kids in other classes, so I knew these people had dealt with non-native Japanese speakers before. So there was no debate where she would be enrolled. Daddy's old school was the winner, no question about it, but without the walk-through, I would have thought the closer school was a better option, hands down.Step 4: Don't be too hard on yourself. I'm writing this as much to myself as to anyone. Other parents make mistakes and put the kid out in the wrong uniform or with the wrong materials all the time. It happens. Otherwise the school wouldn't have spare clothes ready to go or a note writing system in place to share the information. Even if you're a natural perfectionist, you're not the only one making mistakes. Do what you've been doing your whole time living abroad. Adapt and relax. You're okay and you're probably not the only one to make whatever mistake you might be making today. Step 5: Don't Panic. Always good advice from Douglas Adams, but especially here. In the week leading up to Julia's first day of school, I flipped out over labeling. Maybe this seems normal to kids who went to summer camps like I have seen on TV, but that wasn't my life, so my brain freaked out (hiragana? Katakana? She has kanji, too... And where? And what pen? And what if the ink I choose bleeds into things and ruins the expensive uniform?)...so if you're like me, stop and relax. You're going to adapt. It's going to be fine. Also, I've come to find that there's usually some new change every couple of weeks (summer/winter wardrobe change-over, swim class, etc) so adaptation really is key to survival here.Yes, even every chopstick must be labelled. Here are some things I learned about the labeling process:1. Hiragana, family name first. Also any other info they give you (class name and number, if it's a big school) 2. Most of the uniform pieces have a little label space somewhere. Some of the additional bits might require an iron-on label, available at the 100 yen store. They also sell pens just for this at the 100 yen store or grocery store. The iron-on labels sometimes fall off in the wash and require a stitch or two to stay on.If you're raising a family abroad, whatever your choices for schooling, good luck!
JTsuzuki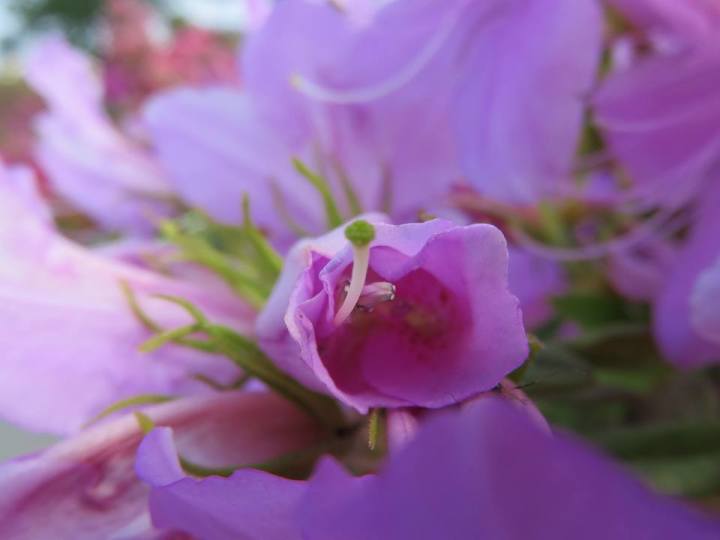 Flowers flowers flowers
I love flowers. Big one, little ones, smelly and fragrant ones, or just visually pleasing, they are are wonderful. So i love the phrase "April showers brings May flowers". This almost always means that the in beginning of May, Japan is covered in blooms. They spring up from the ground, on trees, and all over bushes and shrubbery. If you are anything like me, then just walking around enjoying the neighborhood's blooming gardens and front yards can be a pleasure. So when my friend invited me to Tatebayashi to go see the Azalea festival, I was thrilled. I've been to Ashikaga Flower park during the high season. The wisteria that Ashikaga is so famous far was in full bloom and the entire area was drenched in its sweet aroma. But the price for the entrance into the park during the peak was more than this mother of three is willing to pay currently.Not that I minded the time that I did go, but there are just things now more important than wisteria, like school fees that need to be paid. After enthusiastically committing to this trip to the town over for flowers, I began to worry about the price to get in. Admittedly the 620 yen seems like nothing to Ashikaga's 1700 yen fee I had paid, but I could easily get two coffees for that. Also, when the azaleas aren't in season, the park is free to enter as you please. Then the most brilliant information came around through the grapevine. If you get into the park before 8 in the morning when the festival begins, you don't need to pay the fee and you can spend as much time as you like strolling around and enjoying the day's events. All that we needed to do was get to the park in time. And, my wonderful friend who invited me also offered to save even more money by not taking the train. We would be biking an hour over in the morning sunshine. But an hour biking felt like nothing compared to the rest of my golden week. In total, this last spurt of vacation time biking ended with me having clocked in over 100 kilometers in less than a week. It was also the first time in a long time that I didn't take my son with me. I really enjoyed this teeny vacation in my holiday. It had flowers, Friends, and food. It was simple to get into the park, we just walked in right past the workers setting up the entrances to take money for the entrance. The flowers were lovely. Azaleas are really great because they come in such a variety of colors. There was even a small wisteria vine. In the western end of the park you will find a few shops that have souviners and snack foods. They even had salted fish skewers. yummy or creepy, can't be too sure. Because it is a festival, we also saw a stage set up for music and a fun jump, the inflatable bouncy funhouse for kids. tired from our bike ride, we ended up leaving before the band started, but heard a song or two on our way out. I think next year, I'll definitely take my son. He liked the looks of it form the pamphlet. And I'm certainly willing to pay the entrance fee to get us in as well. Just gotta save up that 620 yen.
edthethe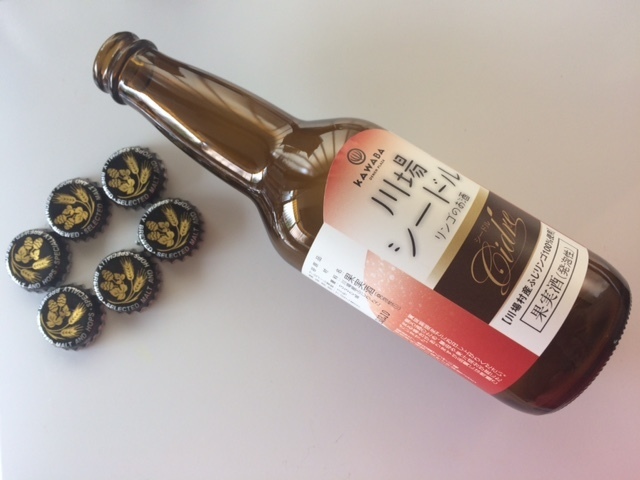 Rainy Season Experiences
People say it rains a lot in June. Be prepared and bring your rain coats into Japan. The typhoon season starts in September. However, it does not rain much in the northern Tone - Numata area, in Gunma prefecture. Buying your necessities is much easier in Japan. There are Daiso and Cando stores where you can buy a raincoat that costs between $1-5 for adults. Also, these stores sell mold removal and cleaning wipes for tatami mats. Shimamura and Nishimatsuya stores sell raincoats for kids, umbrellas and rain boots for a reasonable price. Most comfortable items and those with great design, you can purchase here in Japan. Anyway, life in Japan can be a little taihen (unbearable) for non Japanese people and Japanese people during rainy season. However, since this season does not prevent people from going about their daily business, why not have some fun with it? One of the things you may want to do; Discovery - I discovered a new beverage that I like so much among those thousands of beverages. I could not shut my mouth about this product. So, I am going to share it here. It's made in Kawaba Denen Plaza brewery and is a unique and tasty beer and cider made from hops and malts. Hopefully, when you are drinking this you are not pregnant, or have an allergy, or driving, etc. Apple cider - Ringo no Osake 3%Kawaba Village Product uses 100% Fuji apples Kajitsushu - Fruit WineFor when I am desperate to have some fruit wine red ale (made in Kawaba) and high quality apple juice, mixing them up is great, too. Now, when it starts to rain have your favorite books around. Or join up with your friends and do your favorite things. Listen to music and dance. Pursue hobbies and do those things that are reachable and doable for you. Enjoy your time with company or alone. I am dying to start Zumba classes in Japan. I live carlessly. Everyone is advising me to have a car. But I do not want to. Sometimes walking in the rain is fun. Cry with the rain and splash in the water along with cars and people. Besides you may notice your house or apartment feels wet, too. Lastly, some housewives' tales about mould during rainy season:For wiping the walls and ceilings of a shower room;Bathbon is an easy cleaning tool for this as it has an extendable handle, it's made of delicate silicon components, and it does not scratch surfaces because it has a soft, half-tone, fine fibers. Zoukin (ぞうきん) towels for dusting: cotton towels are fine and affordable. Wear your gloves and dry the walls of your shower room if mould tends to grow. Some towels even have an area to write your name or the towel's purposes on. These towels are designed for house cleaning, and are so 'benri' (convenient). Mold removal chemical:Kabi kira (カビキラ) is the strongest and the most famous mould remover in Japan.Be careful when you use the product; put on cleaning gloves and wear a mask. Dry and use the fan after taking a shower, so that the bathroom is more resistant to mould.
Ooray2775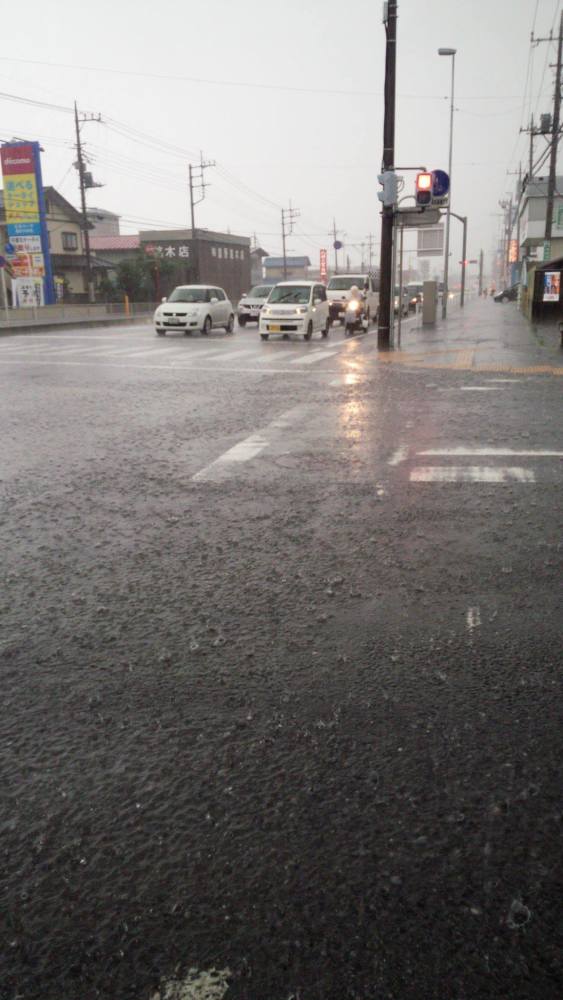 Wet and Rainy: What now?
Rainy season. This sounds like a big chunk of time where it just rains constantly for a few weeks on end. In my home town, if I heard rainy season, I'd expect three days or more of thick fat raindrops and the tennis courts at the high school to be the new swimming pools. Luckily in Japan, rainy season is not monsoon season. Rainy season just means the few weeks at the beginning of summer when heavy rains fall on most days in the afternoon. From my seven years living here, rainy season has never been that big of a thing for me. However i really don't mind getting a bit wet. I'm not the wicked witch of the west, nor am I made of sugar, so i won't likely melt. But if you are one of these then by all means avoid the month of June here (or just buy a very nice quality poncho). If you aren't likely to melt, then don't run away. This is the best time to enjoy the outdoors. It's warm and hiking is great, not too hot. Hot springs can more pleasurable with cooling drops of rain falling on your face in the outdoor pools. The lush vegetation leads to almost mystical fogs at many of the mountain shrines.If you are new to Japan, or coming over for a visit, here are a few good things to keep on hand during this wettest of months. Number 1. An Umbrella. There are hundreds of designs that you will find all over Japan. You can purchase umbrellas from specialty stores, or just the nearest convenience stores. If you are looking for cheap, almost disposable, than check out drug stores and 100 yen shops. Often you will find that standard umbrellas are clear, so you can bike at the same time as see. But unless you have the dexterity and luck of the guy I saw riding down the bumpy narrow side of the road with an umbrella and lighter in one hand, his cell phone in his other and attempting to light the cigarette in his mouth with perfect grace, then I wouldn't recommend it and you will likely get stopped by your local helpful police officer. However, as nice as a one dollar umbrella is on the pocketbook, if you want something that lasts longer, I highly recommend investing in something that can withstand a small gust or two. Mine has a beautiful design that appears only when wet. Also, as a side note, if you have children and they always seem to come home with a broken umbrella, we've found that the umbrellas with multiple ribs hold stronger against the mercy of children's hands. Number 2. Ziplock bags. Any bag type thing that you can quickly put your electronics into that will then be waterproof. I've seen extremely cute purses that have a side pocket that is waterproof and touchscreen capable at Its'demo, a store often located inside or near many major train stations. Daiso also sells plastic bags with double closer for your phone to protect against water. Any time I'm suspicious it might rain while I'm out for my run, I'll carry my phone in this bag. Same thing goes for my camera, put it in a ziplock. This also makes the camera still somewhat functional, but as my husband says bimbokusai(like a poor person) or as my brother would say ghetto rigged. I just think it's ingenuitive, and my camera is protected. Number 3. A poncho. Like the umbrella, ponchos come in a large variety from the dollar store one size fits the average Japanese person, to ponchos specific for biking with a mamachari (old lady bike). You can find them in many stores, but I've found that hardware stores seem to have the best quality with sizes going up to a 5L in most stores. Cainz home, Sekichu, Joyful Honda are a few of the store names around here. Aeon also has a nice section where you can get all your rainy season gear. You can also look at Donkihote for a variety as well. And my favourite, Daiso, has ponchos for just about everything too. This includes just for the randoseru(the backpack all elementary students wear). Number 4. Rain shoes. These can be just any pair of shoes that you don't mind getting wet. Perhaps they are waterproof, or dry out quickly. Maybe they are just a pair of flip flops that you trade your real shoes out for while you are living through the random cloudburst. Whatever you choose to use, its best to have a pair designated as your wet shoes, and then another pair of shoes just in case your good ones happen to get wet too. My prefered pair, crocs. They are comfortable even when wet, non-slippery, and also useful up in the mountains wading around in streams with my children. Japan also has some seriously cute shoes for ladies(or men who like that style) with small feet. I am unfortunately not that lucky and barely fit the largest of the crocs for ladies. But again, Daiso and all its cheap glory has some fairly nice knock off crocs that are great if you don't care about style. Same goes for bulky rainboots. Aside from your stuff getting wet, rainy season is great fun. Take it in stride like a little kid and go play in some puddles. Don't be afraid to get wet and you might get to see some really awesome storms, and lush vegetation that follows. Plus maybe a rainbow or two.
edthethe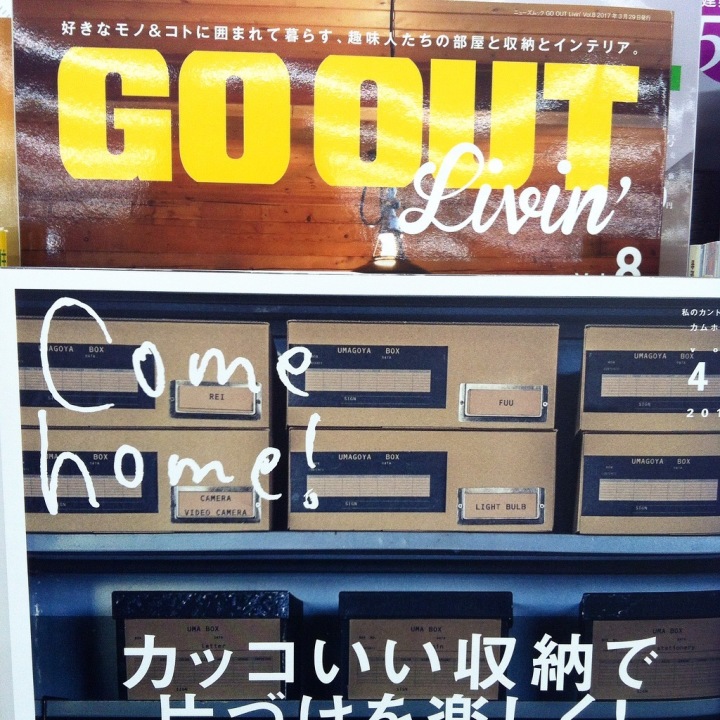 It's Just Rain
The local free paper cover article says something like, 'It's rainy, but keep your beautiful hairstyle!' The article is mostly about using treatments (before and after blow drying) and how to correctly point the blow dryer down and not up while drying your hair. Anyway, It made me think about how people in Japan seem to look perfect all the time, despite the rainy season. I moved to Japan from a rainy region (Portland, Or.) and it doesn't compare. People back home rarely use umbrellas for the generally light rain, opting instead for rain jackets or hoodies. You can see people on bikes in rain gear, but never riding with umbrellas. Just because Portlanders don't mind getting a little wet, it doesn't mean they look especially great – more like a cat who just got a bath if the rain gets a little stronger. The rain can be a lot heavier in Japan, and we get a lot of it where I live in Kyushu. When foreigners in Japan complain about not wanting to go out during the rainy season, I have no sympathy. It's not even cold out anymore. How hard is it to buy an umbrella and maybe rain boots? It does take a little more work to put on the kappa to stay dry during my bike commute, but as long as I can show up mostly dry, that works. My rainy season (and typhoon season) survival kit is my kappa (jacket and pants), a hooded rain jacket, an umbrella, rain boots, dressy Crocs for when it's too hot for socks and rain boots, and a towel. For me, the worst part is that my glasses always need to be dried off and cleaned after a bike ride, so I can see again. Usually it's also windy (especially during typhoon season) so I opt to ride a bike in kappa instead of walking with an umbrella. At least in our city, it's illegal to ride bikes while holding an umbrella, but that doesn't stop a lot of people from doing it. I don't think I could manage it but have never tried. The bus is an option, but one I've only used when I'm a little more dressed up or it's more important to stay dry. I guess I don't want to get used to taking the bus and get lazy. The choice to go out or not (besides the required stuff like work) is up to you. If it's pouring and you're not up for braving it, there are so many options to stay busy at home. I'm the introverted type so it's no problem to stay indoors and read on a rainy day. At a certain point (one day indoors or more), I'll get restless and want to go out anyway, maybe during a break in the rain. Sometimes I burn off my energy inside by organizing, cooking a ton (stocking up on homemade frozen treats!), balcony gardening, and cleaning. There's always studying, catching up on sleep when it's cloudy so the sun doesn't wake you up too early, and making your summer plans in advance. Rather than socializing outside, having friends over for a game night is planned. There are tons of other indoor options if you want to leave the house, including an indoor version of a firefly habitat in Fukuoka at Hakata Station. If you want to embrace the wet weather outside, I recommend going to a rotenburo style (outdoor) onsen. It's really peaceful to sit in a hot bath outdoors while it's raining. (It's also not usually crowded if it's rainy.) It's also ajisai (hydrangea) season at the same time as the rainy season. For the most part, I'll be nerding out indoors as usual, with frequent escapes while there's a break in the rain. And looking for rainbows! That is, once the rainy season starts. As of now, we've had a couple weeks of beautiful mostly dry weather in late May. Getting outside every day and enjoying it while I can!
helloalissa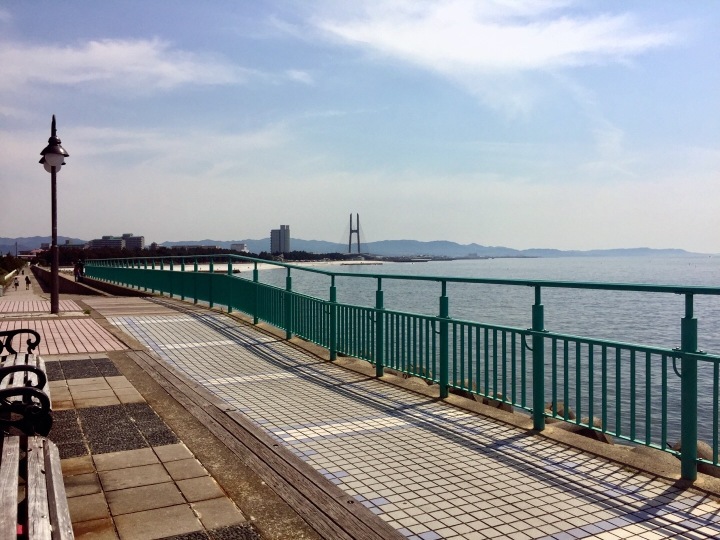 Rinku Park - an Oceanside Haven on the Edge of Osaka.
In amongst Osaka's strongest points is it's versatility; from the hustle and bustle of the Minami area; to the more off the beaten track wonders of the city's Nishinari ward; to the peace and quiet of large parks such as Ryokuchi Koen -- Osaka is a city with something to cater to every taste, need and mood.One of my favorite places to go when craving a touch of tranquility is Rinku Park. Located just a stones throw away from Kansai airport, the park's oceanside location makes it the perfect spot for writing, reading, listening to music and general life contemplation.Stretching approximately 1km in length, Rinku Park is home to attractive blocks of greenery, numerous seaside seating spots, a long mostly flat, and well-kept oceanside pathway which is in places decorated with blue and white tiles (similar to the kind you might find at beach resorts in Mediterranean Europe); there is also the pebble covered Marble beach - a popular spot for picnics and occasional organised barbecues.From late spring to early autumn, the park is usually peppered with a mixture of city dwellers in need of some sea air, shoppers winding down from a spree at the nearby Mitsui Outlet, general sun-seekers, casual cyclists, and curious tourists on their way into the city from the airport.Looking out to sea you're likely to see small fishing trawlers, sailing boats and Jet skiers speedily bouncing back and forth with that unique feeling of confidence and freshness that only moments spent on or in the ocean can provide.The park's Inland Sea backdrop also makes it popular with those seeking a scenic photo shoot opportunity, and it's not uncommon to come across photographers and models doing just that.As sunset approaches day trippers, sun-seekers and shoppers are usually replaced with joggers and power walkers wanting to take advantage of cooler temperatures and the last few moments of sunlight. A handful of couples also come here to get the best out of the area's romantic vibe , and there is always a sprinkling of locals doing the kinds of things that locals do: dog walking, taking the scenic walk home, leaving home briefly for a cigarette or drink with a view or just a few quiet moments alone. Yet, despite its notoriety for being one of the only places in Osaka to enjoy the ocean and its close proximity to one of the most popular shopping areas in Osaka, Rinku Park is never heaving with people, which makes it the perfect place to go for anyone wanting to get that world-away-from-the-city feeling, without really having to leave the city.Getting there: Rinku Park is a 2 minute walk from Rinku Town station which is located on the airport branch of both the Nankai and JR lines.
AngelicaSutton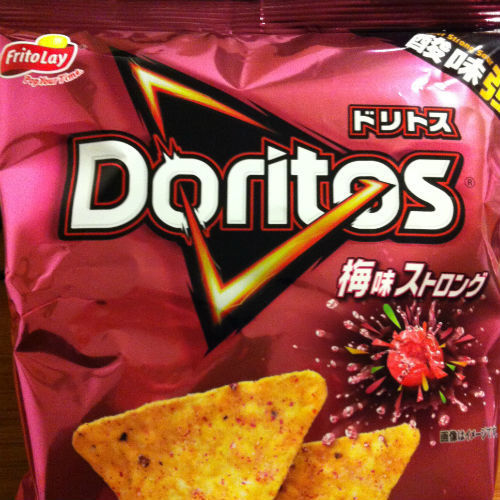 BBQ Flavor Snacks in Time for BBQ Season
We recently 'taste tested' a couple flavors of limited time snacks, from Cheetos and Doritos (which I associate with junior high school lunches and parties in the US). The usual flavor for these would be cheese, and I haven't seen a ton of variety in flavors for these snacks in the US. Cheetos come in a red "Spicy Hot" variety, and Doritos are generally "Nacho Cheese" or "Cool Ranch." In Japan I sometimes enjoy the "Tacos" flavor Doritos, which are sort of generic taco seasoning flavor and not anything like real tacos, but still tasty. We also tried a flavor this winter which I only saw in one store: "Ume Strong!" It was a little strange to eat sour umeboshi chips, but not bad at all. I tried to find it again for souvenirs, but didn't have any success. This was my first time buying Cheetos in Japan. I have seen yogurt and some other seasonal flavors here. The flavors I got were Cheetos "BBQ" flavor and Doritos "Royal Beef and Pepper" flavor. We both liked both flavors, with no particular favorite. The Cheetos were still slightly cheesy, the Doritos had a nice pepper flavor but not too strong. They were both overwhelmingly salty and MSG flavored. They made us thirsty so we enjoyed them with some cold mugi-cha. Maybe these were meant to be enjoyed during a BBQ? Or just when we feel like eating meat but can't actually afford it? Either way, not bad for an every once in a while kind of snack. And with the flavors of upcoming summer BBQs, they should be around for a while longer.
helloalissa