USER BLOG
Join the best expat community of Japan. Now!
Share your Japan experience

Create blogs/Join the Q&A

Earn points and get rewards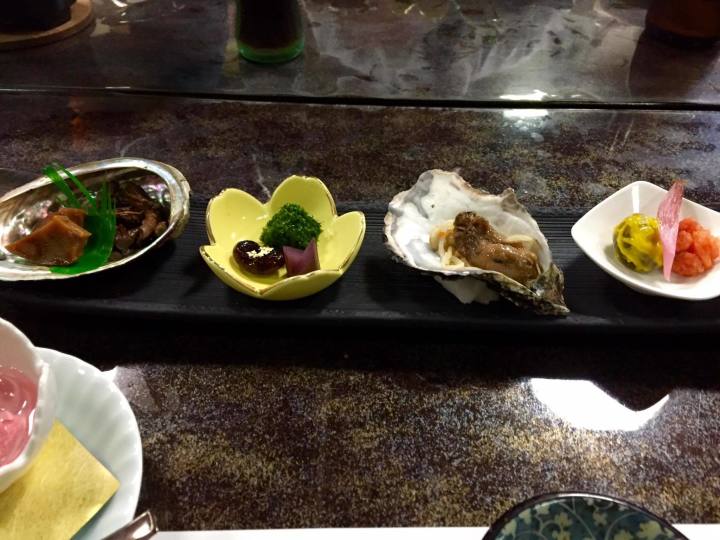 When is a Party More Than Just a Party? (Enkai and Bonenkai)
"Oh I don't drink...so I've never been to an enkai!"First things first let me just say that if you don't drink, that's totally fine. What I do want to say is that attitude of "I'm better than you, so I'm not going to do that" is not!So, that quote might not sound all that bad, but if you say it with enough attitude and pomp in your voice it will. That was a quote from someone (representing a company) when asked about participating in enkai. It should also be noted that this person is no longer living in Japan...and quite frankly with an attitude like that, it's probably for the best. What is enkai you ask? Well, in the most reductive of terms it's a drinking/dinner party with your coworkers. Usually these are held at a local izakaya and can easily run you anywhere from 3,000 to 5,000 yen for the night. That cost will usually cover all the drinks and food for the evening. Expect the price to go up if you are going to a fancier venue. Occasionally, they will be held at a banquet hall (depending on the time of year). For example you may be invited to a bonenkai or end of year party. These are usually a bit more formal than your standard mid year enkai and you might even need to bring a gift. Also, a bit of clarification. Bonenkai isn't a Christmas party. While it might have a Christmas theme it's merely a coincidence. Usually these parties are held at the beginning and end of the year. Depending on where you work you might have them more frequently. If it's going to be held at the beginning of the year all new employees are usually required to give a little speech and answer some questions from the other employees. You might get asked about your hobbies, if you're married, sports, or anything. It's not a huge stress just tell some jokes, tell everyone your favorite sports team and you're in the clear. Bear in mind that you're in Japan now, somethings aren't always as they seem. These dinner parties hold a bit more importance than just getting smashed with your coworkers. While there is certainly an abundance of drink, enkai is an opportunity for you to get to know the people you work with outside of the office. Away from all the faxes and forms. It's a time for you to let your hair down, if you will. Yes, you can drink. Yes, it's usually all you can drink. But if you think it's just a opportunity to drink all the booze you can you're going to miss out on the bigger picture. While you are working In Japan, you've made a new family. The people you work with are in a sense that new family. Coming from the states this was a rather odd concept for me. People you work with aren't usually people you really hang out with or plan trips with. Sure, I've had jobs where I have made friends but at times I felt like there was a separation for me. Work friends and non work friends. Maybe it's different for you...I mean it probably is. I wanna go back to that quote I started off with, because I feel as if the person who made that statement didn't fully grasp the point. Like I said it's a dinner party. Often times drinking is a huge part of it. Japan has a pretty big drinking culture. But I have been at an enkai plenty of times and seen people not drink. It's usually because someone drove, or they don't drink. It's certainly never a requirement! By not attending you are going to miss out on a huge opportunity to get to know your coworkers better! At the end of the day the people you work with aren't going to care if you drink or not. They want to get to know you better and you should want to get to know them better as well. It's a small thing that can go along way in bridging the gap between your culture and Japanese culture. It's designed to allow you to see a different side of your coworkers and an opportunity to connect and build stronger friendships with the people you work with. I will however say, that what ever happens at enkai stays at enkai. Don't expect to come to work and reminisce about your bosses drunken rendition of "Don't stop believing". Below are examples of what you might find during enkai.A few things to get you started...This izakaya mainly served seafood. Included here sea urchin and muscles.If you're a meat and potatoes kinda person this might be just what you're looking for. This dish included roast beef, mashed potatoes and crab soup.
Higgins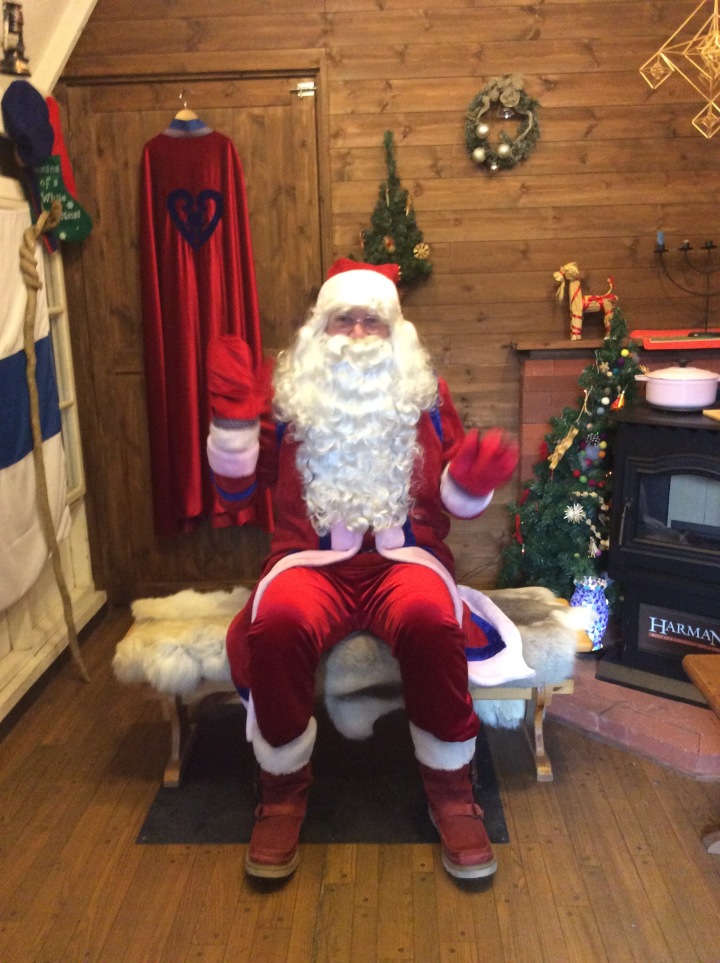 New Old Christmas Traditions: the Santa visit
I love any excuse to use an oxymoron, but the truth of it is, that we have had to adapt old Christmas traditions to a newer, possibly better, version in order to survive Christmas in Japan. One of those traditions is the all important Santa visit. After the long and intense search to find a suitable Santa, thankfully a successful search, we started the newer tradition of taking a road trip every year during December. The trip is to visit the Santa I have identified with most as reminiscent of my younger years and the only one I know of in these parts that is in a grotto. And while it is one of our most pleasurable Christmas experiences, it is a lot more hassle than days of yore when, as a child in Ireland, we had a choice of Santa in a grotto only a short car ride away. In Japan, we have to travel across prefectures and dozens of miles for that pleasure. This year in particular there are a lot more places you can visit Santa in Saitama and a lot of those Santa are from the North Pole direction, but they are usually brief visits in shopping malls in a wide open court without the intimacy and privacy of a personal visit with Santa. We prefer to take the road trip for the right atmosphere, in the right setting and more privacy and time with Santa Claus. Our road trip brings us to Nasu in Tochigi. In fairness, Nasu is only an hour and a half from Northern and Western Saitama so we are quite lucky. Some people in Kyushu and Northern Tohoku have to travel literally hundreds of miles to queue in a shopping mall courtyard to visit a real Santa from the North Pole or Lapland (aka Finland). The quality of the expressways on our journey makes it a pleasant and easy trip too so we really can't complain and as a family we really do love any excuse for a road trip.The Santa Claus we visit is in Finland No Mori, a small retail park that has a very Scandinavian feel to it. Harman Stoves store host the Santa and his grotto is actually there all year round. We call them Santa Grotto in Ireland, but usually they are wooden or log houses, which is exactly what the one in Finland No Mori is. In order to visit Santa you need to purchase a 1000 yen worth of goods in either the bakery, Mori No Pan Ya, or foreign produce stores on site. You get a ticket in exchange for your purchases that entitles you to visit with Santa and get a photo taken with him. On our road trip this year we were later leaving our house than we had intended, but as luck would have it, there was very little to no traffic on the road and we did really good time. We broke up the journey with a stop at Tsuga Nishikata Parking area which is the 2nd parking area in Tochigi on the Tohoku Expressway as you drive away from Tokyo. It is a small parking area, but it was perfect for a quick stop. We continued our journey without another stop and ended up arriving earlier than we had planned and well before anyone else. This year we were particularly blessed that it started to snow as we entered Nasu, which just added to the magic for the kids. We were the first in line to see Santa and our luck continued: the day before Santa's visiting hours had been from 10.30 am, but on the day we arrived the time had been moved forward to 10 am. Thanks to this, we were the only family there until about 10.15 and we got to spend 15 minutes chatting with Santa. The wonderful, warm and kind staff of Harman Stoves took dozens of photos for us. Like Santa Claus, they were patient and understanding with my four year old, who was shy, and my two year old, who was scared. My 7 year old and 5 year old were a little bit shy at first, but were soon chatting away (in English - bonus!) with Santa. The staff tried their best to get a good photo of all 6 of us with Santa. They didn't quite succeed, but we did end up with some really funny photos of my youngest in tears and my 4 year old hiding behind her hair. Last year, we went to the Teddy Museum , Beetle Museum, SL land and the restaurant beside it. This year, we had other plans later in the day, so we just went to Nasu Nogahara park in the neighbouring Nasushiobara, before getting back on the highway and stopping in Sano Service Area on the way back. The Inbound Sano Service area is quite boring, so we walked down the steps that link you to the Outbound Sano Service Area which has some fun things to entertain young kids.While our visit to Santa might take a lot more planning and time to the visits of my youth, it is totally worth it. Having a road trip to look forward to as part of the Santa visit helps to create an atmosphere and excitement, in fact I think it really adds to the experience for us all, particularly kids. It is now one of our favourite new old traditions! What old traditions have you adapted to enjoy Christmas in Japan?More details about Finland No Mori and our 2015 trip to Nasu here: http://insaitama.com/santa-grotto-sleigh-tochigi-kanto/
Saitama
Bounenkai Season (Christmas party)
December in Japan its Bounenkai season. Its Christmas party time and it is usually done in Izakaya. Drinks and great foods are all there. But please drink moderately, you might spew up a pizza pie in train station. You know what I mean.
Babei1096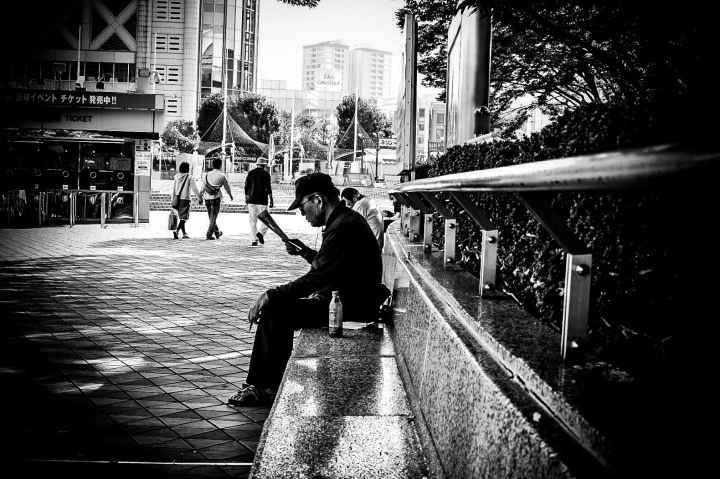 Tokyo Dome city visit
A beautiful place for fun and rides. I enjoyed visiting Tokyo dome city. Sharing few shots during my visit.Visit my website
kcsantosh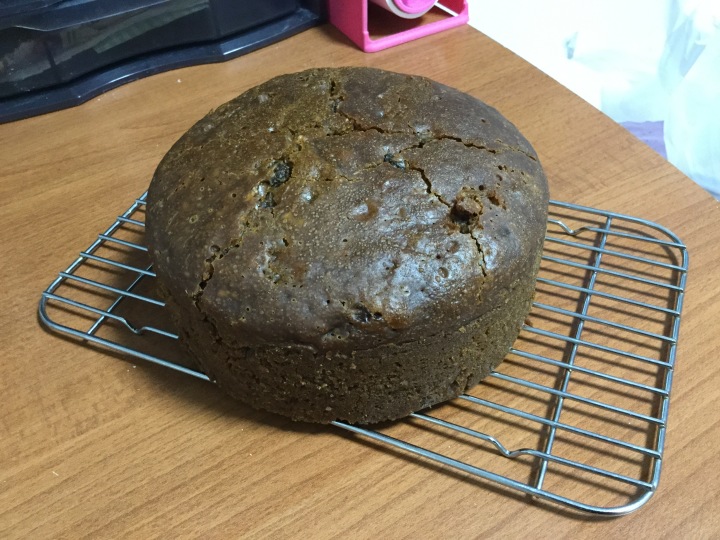 Christmas Cake
Christmas is coming, but it can be quite difficult and time consuming to make a full traditional Christmas cake. So this year I wondered how on earth I was going to make one. I checked my ingredients and found that I had enough to make a bare cupboard cake.The bare cupboard cake originates from rationing in the war. As eggs were only one per family, this recipe relies on water and flour to bind the cake together. This cake also uses spices that are associated with Christmas. This cake is vegan.Ingredients 200g caster sugar2 tablespoons of oil175g of raisins1/2 teaspoon of salt1/2 teaspoon of allspice (ground)1/2 teaspoon of nutmeg (ground)1/2 teaspoon of cinnamon (ground)350ml of water250g plain flour1 teaspoon of baking powder1 teaspoon of bicarbonate of soda For the festive spirit you can add some dashes of brandy or rum.1) Preheat oven to gas mark 4 / 180 C and grease a 20cm tin. 2) Combine sugar, oil, water, cinnamon, nutmeg, allspice, salt, and raisins. Bring to the boil and continue boiling for 5 minutes. Remove from the heat and allow to cool.3) Sift the flour, baking powder, and bicarbonate of soda together, and add the the liquid. Mix together until nearly combined. Tip the mix into the tin and bake for 20 minutes in an oven. If you have a toaster oven, then you will need to cover the cake with tin foil and bake for 20 minutes, and then remove the foil and bake for a further 30-35 minutes. Check its cooked in the middle by using either a plastic chopstick or skewer.
smallbigjapan
What to do for Christmas...
Christmas back home is always special. The entire extended family gets together, has a massive dinner with ham, turkey, goose, browned potatoes and an endless flow of gravy. Presents and pleasantries are exchanged, everyone is happy. This will be my fourth Christmas in Japan, and honestly, although it doesn`t have the same `homey` feel to it, I enjoy it so far. Different countries have different ways of expressing themselves. My first Christmas in Japan I honestly can`t remember. I was in university and was living in a dorm. Although New Year's eve was memorable, with all its drinking and dancing and attempting to count down from 10, Christmas passed quietly by without so much as a peep. A few years later, after I properly moved to Japan, I had my second Christmas here. I was living in Kanto, with great access to Tokyo without the hustle of having to actually have to live there. So, naturally I went to Disneyland. On Dec 24th. Now, I know what you might be thinking. Is he insane? Nobody goes to Disneyland on Dec 24th! There`s too many people! Well, I was pleasantly surprised. I don`t know if it`s the park layout or the wonderful people who work there or some sort of Disney magic, but it didn`t seem as crowded as it should have. We even managed to go on a few rides and see Santa in the parade (yes, he waved at us!). I highly recommend going to Disneyland and Disney Sea (on separate days of course) during the Christmas season. You won`t regret it. The third Christmas was after my partner and I finally moved to Kansai. Naturally, there`s no substitute for Disney, but we made do with Universal Studios. Now, tickets to USJ are considerably cheaper than tickets to Disneyland, especially yearly passes, so we couldn`t …pass on that deal! (haha) I have to say, when you only have one chance to go to Disneyland, the pressure to have fun makes the experience a little bit frightful. So, when we have yearly passes to USJ, we go there, ride the Harry Potter rollercoaster, decide that we`re tired, leave and come back the following day. Or not. It`s our choice. And I think that`s one of the great draws of having a yearly pass. If you`re on the fence whether or not to buy the yearly pass, keep this in mind. If you`re pressured to have fun, you won`t have fun at all. This year is my fourth Christmas in Japan. What will we do this year? Well, there are a few options to consider. 1. For the traditionalist in me Decorating Christmas trees is a wonderful tradition that brightens up the house and brings out the hidden interior designer in us all. I usually try to spot the moment 100 yen shops start selling Christmas products (usually right before Halloween ends). My partner and I usually end up buying way too many decorations and have no idea where to put them. But being creative is just part of the fun. Now, right after Christmas is the perfect time to buy discounted decorations. You can find products for up to 90% discount in some stores. This is the time to buy in bulk. I buy a lot, put them straight in a box and put the box on a high shelf not to be opened until in November the next year. It`s a little present from me to me. 2. For the food lover in me There`s no shortage of good food in Japan. Getting all sorts of foods from other countries is a breeze compared to just a few decades ago. Although getting ham from Europe seems pretty difficult. But anyway, the old story about how Japanese people simply cannot celebrate Christmas without KFC chicken seems a bit off to me. The people I work with are more inclined to eat chicken from Mos Burger. This year, my partner and I decided to go all out. We pre-ordered Christmas cheesecake and chicken from our local Life Supermarket. I am very looking forward to seeing the results. In the years past, we simply went to the supermarket on the very last minute, so that we could feast on the discounts, rather than the food. I really recommend doing this if your wallet is lighter than a helium balloon. But the options are as many as there are people (and there are a lot of people here). 3. For the commuter in me The bigger train stations usually have something for everyone. There`s illuminations everywhere, the shops are decorated, the classic Christmas songs are blasted through every speaker possible and not to mention all the great Christmas bargains. I personally recommend either Kyoto station or Osaka station. They usually have some events that make going there worth it. Unfortunately, I always forget one important thing about Christmas in Japan. You see, back in Iceland, Christmas starts on December 24th. The entire thing is filled to the brim with celebrations and special days. Christmas officially ends on January 6th, the 13th day of Christmas. This is when you are allowed to take down your Christmas decorations. This is not the case in Japan. In Japan, Christmas begins when the stores decide to put up the decorations and it ends on December 25th. After that, they have to get ready for New years, which is more important to the native Japanese. What I`m trying to say here is, if you`re like me and wait until the last minute to do everything, please remember that the last minute is a lot sooner than you think. Whatever you decide to do this Christmas, just remember one thing. That last box of Christmas lights in IKEA is mine!
Kasajizo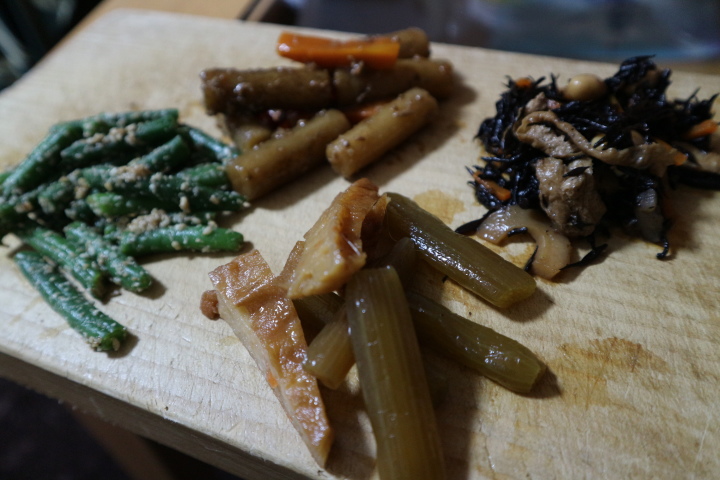 Japanese side bits for my 'bento'
I've subject the 'bento' of the title to inverted commas as I don't want people to be mislead. The bento (Japanese 'lunch box') that I throw together pale in comparison to the efforts from some superstar homemakers that trend on social media. Nobody will be getting hits if they somehow decided to upload an image of my lunch time efforts onto Instagram, no matter how much filter they apply. Essentially, I'm defrosting some pre-frozen rice (the product of a frantic Sunday evening trying to prepare the next few days' worth of lunches and dinner so that I can come home and do just about nothing after work), throwing in a bit last night's dinner, and adding the odd tomato or spear(?) of broccoli.I do make a little effort towards making my bento more native by adding to them some traditional Japanese side dishes. Actually, the four that I regularly go for (image above) perhaps lack the colors and shapes that one might associate with a 'cute' bento. As is often the case with food that doesn't look particularly flashy though, they are very healthy.You can find all of these Japanese side dishes (what they call 煮物/nimono), and more, at the deli section of probably all supermarkets in Japan. You're looking at around 150 - 200 yen for 100 g for this kind of stuff. Very often they come in servings of around 50 g. Bento size!いんげんの胡麻和え (ingen no gommae)This is green beans in a sesame 'dressing'. It's probably my favorite. The taste is a familiar one, I love sesame, and the freshness of the green beans can help to loosen up the sometimes heavy feeling of the rice. 鶏そぼろ牛蒡 (tori soboro gobou)The tori soboro part is minced chicken. The gobou part is maybe burdock (some kind of root vegetable). There is some carrot and chilli in there, too. I like that this side dish has an ever-so-slight bit of heat to it. Helps to liven up those lunches that are in danger of being a bit bland.ひじき煮 (hijikini)Quite honestly this my least favorite of the four dishes here. Actually, I don't particularly like it at all, but people tell me it's very healthy. It certainly tastes healthy in so far as it has that very 'earthy' taste like nothing has been done to it. Hijiki is a kind of seaweed. There is some deep-fried tofu here, and soy beans. I don't find the appearance particularly appealing either! Super popular in Japan though.ふき煮 (fukini)Fuki on Wikipedia is referred to, delightfully, as bog rhubarb! It's the green 'stem' in the dish below. Overall, fukini has a kind of sweet and sour thing going on which, again, makes it a good way to cut through your oft stodgy (or dry) defrosted rice!Anyone out there making their own bento? I'd definitely be interested in your bento ideas. Especially if they are easy to apply!
Tomuu