USER BLOG
Join the best expat community of Japan. Now!
Share your Japan experience

Create blogs/Join the Q&A

Earn points and get rewards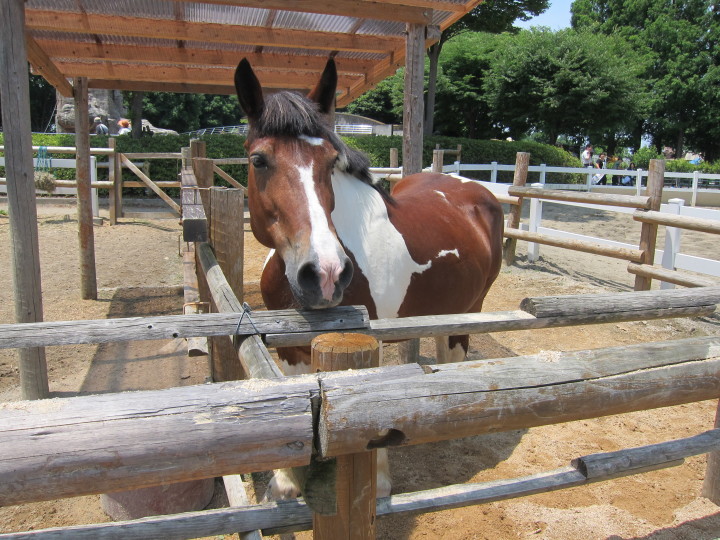 Tobu Zoo in Saitama
Yesterday I´ve visited the Tobu Zoo which is close to the Station "Tobudobutsukoen" in Saitama. There is also a small waterpark (but only open in summer), a small amusement park and a big place for professional horse riding.I really love that zoo. The size is perfect even for small kids and the areas for each animal are very big and clean. For me it is the best zoo around Tokyo because of the big space for the animals. Also it is never crowded even at the weekend. But the highlight for me, are always to visit the big white tigers, who were born there in 2015. I´ve never seen white tigers before especially not so close. It is really a great experience.There are also some special events like pony ridding, small animal petting (Rabbit, birds, guinea pig). As a big rabbit lover like me, I always use the chance to pet small rabbits there. Also they have some shows with elephants, hippo and sea lion.If you love firefly or just want to have a romantic date you can join the firefly show (only for a few people). The show is inside a small dark building, where you can see millions of fireflies flying around. It is really amazing to see so many fireflies.
Crazydeath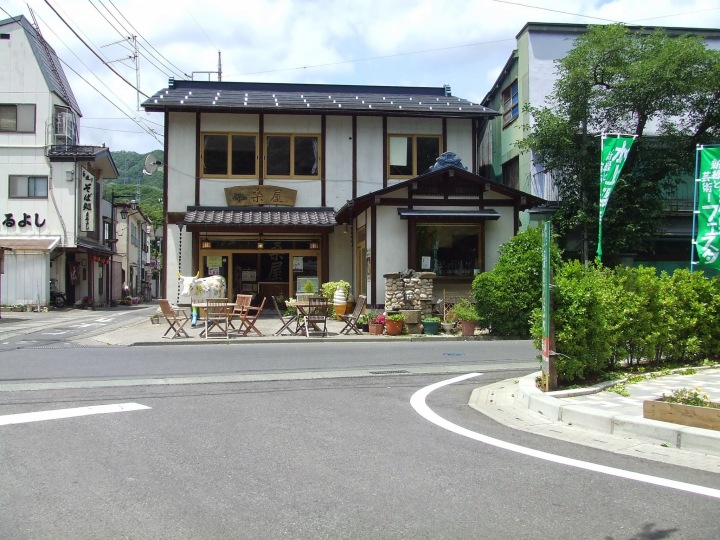 The Ice-Cream Scoop!
I grew up near a very famous Ice-cream shop in Dublin. People would come from far and wide to treat themselves to a "Teddy's" ice-cream. It set the bar high for what I expect from ice-cream anywhere in the world. Japanese people love ice-cream and you can get ice-cream almost everywhere in Japan all year round, so I was hopeful when I first came to Japan that I wouldn't miss my favourite treat from home. Then I taste my first ice-cream and I was sorely disappointed. My second , third... tenth time weren't any better. In fact, I was here eight long years before I finally tasted a decent ice-cream that came close to the delectable delight that is an ice-cream cone from Teddy's in Dun Laoghaire, Dublin. Despite getting off to a rocky start, a few ice-creams have made an impact on me over the years. So here's the scoop, if you'll pardon the pun, of the ice-cream I've tasted and enjoyed in the Kanto area to date. The first placeThe honor of the first place that I tasted sufficiently good ice-cream in Japan goes to Kuwaya in Minakami, Gunma. The shop is fun too and is easily distinguishable with the colourful cow outside. Interestingly, my husband wasn't as awed by the ice-cream as I was, he found it too milky and sweet. So it maybe more palatable to the Western tongue! Place: KuwayaAddress: 702-2 Yubara, Minakami-machi, Tone-gun, Gunma-ken 379-1617Website: http://ameblo.jp/kuwaya/The best placeThe best plain ice-cream cone I have tasted to date is in Enomoto farm in Ageo, Saitama, and it is also the freshest I ever had. The farm is very popular with families due to the free play area that has push along rides, bikes and tricycles for children to play with. You can also pay to try milking the cows and other farm experiences. The farm is a rest spot on a popular cycling course so the farmyard and the ice-cream shop are always buzzing with people. The ice-cream shop has been there for years, but just a couple of years ago they knocked down the old building and built a bigger store. Place: Enomoto FarmAddress: 736-1 Azeyoshi, Ageo-shi, Saitama 362-0065Website: http://www.enoboku.com/More information in English: http://insaitama.com/new-ice-cream-shop-at-enomoto-farm-on-popular-cycle-course/The best combinationIchigo no Sato in Yoshimi is a roadside station with a great playground. They offer plain ice-cream cones or cups, Strawberry flavour or their strawberry and milk flavour half and half ice-cream. I bought the kids the half and half one day and one of them couldn't finish theirs, so I thought I would finish it for them. I was utterly surprised by how good it tasted. I sometimes go there just to pick up one of their strawberry and milk flavoured cones. The area is known for its strawberry picking and the roadside station ice-cream van uses locally picked fresh strawberries, which I think is reflected in the price. Place: Ichigo No Sato Roadside StationAddress: 1737 Kubota, Yoshimi, Saitama 355-0137URL: http://www.ichigonosato.com/More information in English: http://insaitama.com/playground-at-ichigo-no-sato-yoshimi/The most unusual placeThe most unusual place I had a really decent ice-cream was in hospital - not just one hospital, but two! The first was when in the maternity hospital where I had all four of my children. The ice-cream is absolutely divine. The other was when my daughter and I were visiting someone in Saitama Iriyo Center and I bought my daughter an ice-cream in the cafeteria to cheer her up. I was quite surprised by how good it was. Place: Keiai Maternity Hospital. For full information: http://insaitama.com/keiai-hospital-saitama-general-information/Place: Saitama Medical Center CafeteriaAddress: 1981 Kamoda, Kawagoe-shi, Saitama-ken 350-8550URL: http://www.saitama-med.ac.jp/kawagoe/Most unusual flavourKasumi Restaurant near the top of Mt Takao sells a Fly Honeysuckle flavoured ice-cream. I had to try it, the curiousity was killing me. I surprisingly liked it, even though it is not particularly sweet and tastes like (an indistinguishable) vegetable; I imagine that it is maybe what a cross of sweet potatoes and blueberries (without the sweetness) might taste like!Place: Kasumi restaurantAddress: 2205 Takaomachi, Hachiōji-shi, Tōkyō-to 193-0844URL: None. Information in English: http://insaitama.com/mt-takao-with-children-hachioji-tokyo/Most unique ice-cream coneI've seen some really fun ice-cream cones over the years, but the one that comes to mind right now is the cute elephant ice-cream cones you can get in the Zou-no-Hana cafe in Yokohama. Zou no Hana Terrace and Cafe is featured in the reviews section of City-Cost.com: https://www.city-cost.com/reviews/GRqgz-Cultural_centre_with_art_elephant_ice_cream_pop_up_stalls_cafe_Food_Drink_Yokohama_shiPlace: Zou No Hana TerraceAddress: 1 Chome-1-1 Kaigandōri, Naka-ku, Yokohama-shi, Kanagawa-ken 231-0002URL: http://www.zounohana.com/cafe/Most fun (Ice-cream sundae)I am not a big fan of the food in the Alice in Wonderland restaurants. They present the food really well and it is fun to see your pasta look like the mad hatter or a salad in the shape of a caterpillar, but the taste is not even half as good as the presentation. That is apart from the desserts which thankfully taste as good as they look and the Chesire Cat ice-cream is both delicious and aesthetically pleasing. Place: Alice In Wonderland Restaurant (Ginza branch)Address: 8-8-5 Ginza, Chūō-ku, Tokyo-To, 104-0061URL: http://alice-meikyunokuni.com/That's the round up of the places that are most memorable in my mind for a decent ice-cream. I'll throw in an honourable mention to the least appetising ice-cream I've ever seen and/or tasted: Matcha (green tea) flavour, which unfortunately I had the misfortune to taste. Green tea and ice-cream just don't go. Period! While I may never find a "Teddy"'s ice-cream in Japan, I thankfully have found a suitable number of substitutes. And I am blessed that my favourite is near enough to where we live that I can visit whenever I am getting a craving for that indelible taste of home.
Saitama
Food is Love!!
It's been a couple of months now since I got here in Japan, and until now I'm still in the process of adjusting. Everything was different way back home and I'm a little bit hesistant to be here at first, some aspects that makes me worried was about food. As far as I know some of Japanese people wants their food raw and sometimes half cooked which is I'm not used to. My worries wiped away the first time I tasted one of Japanese best sushi. Sushi was great for the reason that I craved for more..(sorry I wasn't able to take a picture coz I was a newbie then and I'm a bit shy to striked pose with a cutie hot sushi chef just in front of us preparing it) I told myself maybe I can just lived eating sushi while I'm here knowing I gonna stay here for a long time but I was wrong, 'coz in every restaurant we went by only few dish that my taste-buds rejected and most of them was superb and amazing that makes me eat more!!!Days goes by and I was able to experience and taste the combination of rice, a potato salad, tempura or a cuts of pork or chicken, a thin sliced cabbage and the like in one packed that they called "bento". It was pretty amazing that you can bought it in a nearby convenience stores which scattered all through out the area in affordable and reasonable price. You don't have to worry anymore whether you need to cooked or what for your packed breakfast, lunch or dinner. Stress free isn't it? You can even bought it too on a half priced in some supermarket few hours before the stores closing time (better wait around 7pm and enjoy the 20-50% off, dont be late coz everybody was waiting too on that red tag to rushed in) With all of that food presentations, nothing beats the food prepared at home. In there you can mixed whatever combination of ingredients you like isn't it? You can blend the taste which your taste-buds feels like especially when you cooked it with Love❤ and served to our Love ones. ITADAKIMASU Mina-san 
Dimple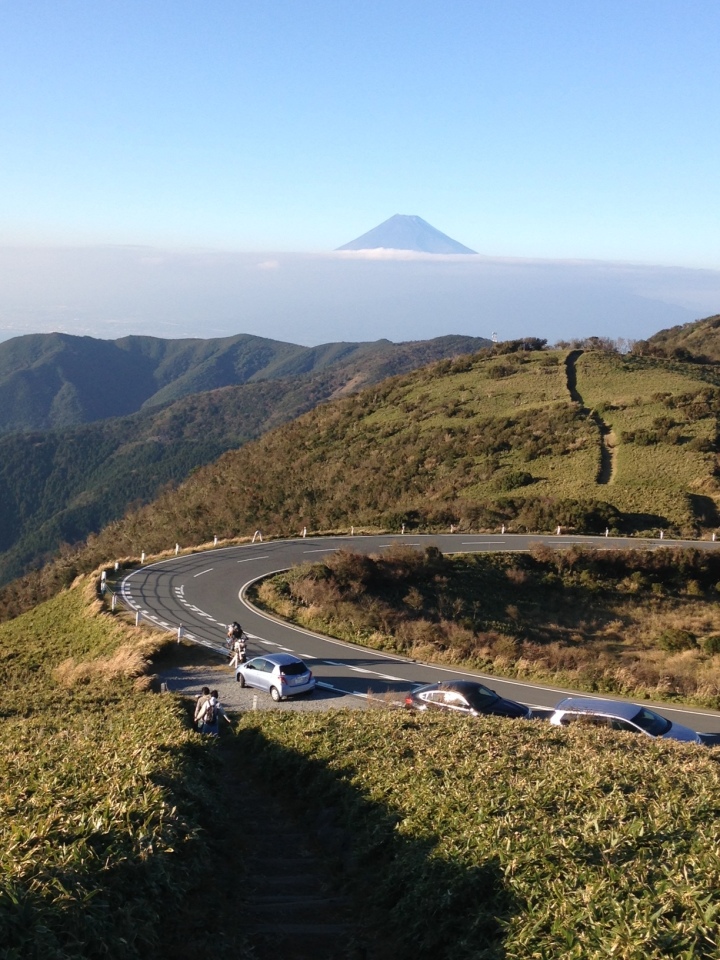 Japan, The Perfect Place for Introverts
I am an introvert, totally unfit for any form of city life. For those who know another introvert, you would know we are just very awkward people; ultra sensitive to aesthetics, slightly intolerant to having constant noise around. Having lots of people around makes me feel stressed, trying to make small conversations is super uncomfortable, lack of open spaces makes me feel trapped. However, I have managed to survive in Tokyo, the 2nd biggest metropolis in this world, for more than 3 years now. Amazing isn't it? This is my secret…Japan is unique, the respect for personal space is something I have not encountered anywhere else. Even when you are walking on a crowded street, you would never have to rub shoulders or bump into anyone (well, maybe except tourists). No one really tries to make extensive small talks with you, a nod to say hi or excuse me will be suffice. Everyone is pleasant and respectful. The ability of spaces for those who needed a moment of silence is everywhere. Beauty puts me at ease and beauty is everywhere here. Not only do we have beautiful sceneries in the countryside, there are just so many beautiful sights everywhere. Summer, you get plentiful of sunflowers and streams in parks where you can have your kids out of your hair for a morning. Autumn, it's red and yellow everywhere. Winter, of course you get snow and blue skies. Spring, you get the flowers, not just the plum and sakura blossoms, but the wild daisies on the roadside, the tulips that old grandma planted outside her house, the many many colorful species in the park upkept by volunteers. It is amazing that Japanese have this selfless duty to make the environment beautiful for everyone. All these scenes provide a solace for someone like me, to take a breather and have those quiet moments.Beauty if in the food produces too. Japanese are very good at using what mother earth has gifted us with. Restaurant menus change with the season, chefs are very careful in bringing out the best of what the respective season can offer. Supermarket shopping is delightful, informing you about the weather changes and challenging you with what you can make for your family. This keeps my mind focused and occupied, like mini projects.Cafes, the best place for introverts to thrive, amidst the crowd. Tokyo has so many of them, all aesthetically pleasing enough for you to feel at home or want to make your home feel the same way.Even shopping can be a pleasant experience. Nicely decorated stores, beautiful packaging and the gentleness of shopkeepers all put you at ease.Ok enough said. I love this place, not just because it's beautiful, but because it helps tame that monster in me, the monster that creeps out when the world gets too overwhelming for an introvert like me.
mica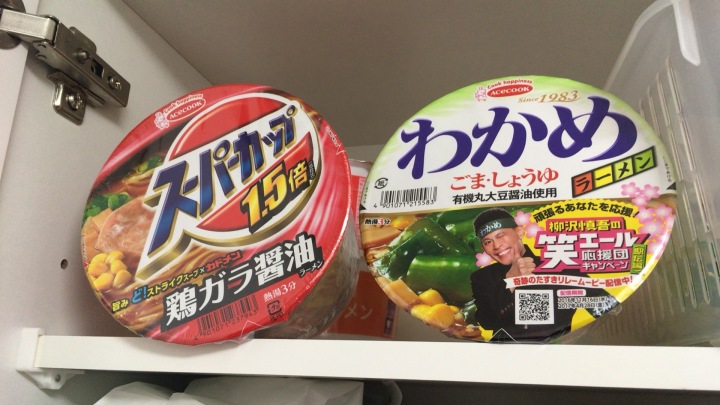 Whose food is it anyway?
A country`s food culture is like a window into the heart of the people who live there. You can tell a lot about people from what they eat. Italians like to have longwinded conversations, much like the spaghetti they eat, Russians have heavy personalities, like stroganoff, and Americans are like tater tots. You can`t just have one. And if it wasn`t obvious before, I just made all that up. I am a simple man. I come from a small country with a rather limited food culture (amongst other scarcities). So my knowledge is limited in the culinary aspects. If someone tells me a food comes from some country, I will believe that with all my might. I will take that information to my grave. So imagine a 20-something man in his first ever ALT teaching job in an Elementary school. Bright eyed, full of hope and wonder, wanting to make a difference in the world of children. "Let`s do self-introductions" the homeroom teacher shouts and everybody thinks that is a great idea! The kids want to know what strange and weird and possibly horrifying likes and dislikes this Non-native, but still somehow innocent looking enough English teacher has. "What Japanese food do you like?" They shout in unison (because I made them to) and I answer with full confidence "I like Ramen!". …Silence in the classroom. The longest three seconds in this new teacher`s life. Oh-emm-gee, have I said something to offend? Have I possibly struck a sensitive cord that will inevitably result in my expulsion? Has the Japan dream died before it started? …no. Of course not. But I did get a room full of 10 year olds explaining to me that Ramen is in fact not Japanese, but Chinese instead. So I learned a valuable lesson that day. Until I went on Wikipedia and read that ramen is a Japanese cultural icon! Now I don`t know what to think anymore. So here I want to explore some staple food of Japan, find out its origins and whether it can be considered Japanese food (Read: What I can and cannot say in front of 10 year olds) 1. Ramen (Definitely Japanese) As I said before, it most definitely is Japanese food, gosh darn it. Whatever the kids these days say. It IS true, however that the noodles themselves come from China. The word Ramen even comes from the Chinese word "lamian". Now I don`t think I need to sing its praises or anything; I`m sure we all have a small, emergency ramen stash (or in my case, an entire full cabinet) but that`s just the instant stuff. The thing about Japan however, is whenever they get something new, they do not mess around with it. It is either fully in or out. So they took ramen, put it through its paces and created local varieties with flavors complementing the area. Don`t think you need to visit every small inaka town in Japan to be able to taste the variety however. (Well, you can, and if you do, please write an article in City Cost for each one). For example, on the 10th floor in Kyoto station, you can find a Ramen street, a collection of ramen shops from different areas of Japan. I recommend "Ramen Todai" since I love everything to do with pork. (The vending machines also have English language support). 2. Tempura (possibly Japanese) Before the Portuguese came to Nagasaki in the 16th century, the Japanese "tempura" was just deep fried food, without any eggs or even flour (sometimes rice flour). I don`t know about you, but the batter made from flour and eggs are what makes tempura the irresistible delicacy that it is. Never mind what is inside the batter. If the crunchy, oily stuff on the outside isn`t there, I wouldn`t touch it with a ten foot chopstick. 3. Curry (absolutely Japanese *terms and conditions apply) So I come to my Junior High School one day and half the school is missing. I ask the remaining teachers and they inform me that there`s a school trip. Kasajizo: Where did they go? Teacher:To the countryside. Kasajizo: Why did they go there? Teacher:To make curry. Kasajizo: Why curry? *teacher shrugs and walks away. Need I say more? (I also have a stash of curry roux in my other cabinet) Never mind the fact that the Japanese curry we know today was not available in supermarkets until the 60s. Today I think a household in Japan without at least one packet of curry roux is extremely rare. In short, Japan can call any food they want Japanese if they want. There is a certain separation from "Traditional" Japanese food, called Washoku and the western one called Yoshoku, but how far you have to look back for a food to become "traditional" requires a level of research that is beyond me. Post script: For the sake of weirdness, here is a picture of the strangest drink I have ever bought. Orange juice with rare cheese flavor. And yes, it tasted just as you would expect. Disgusting.
Kasajizo
Foreigners First Sumo 2017 (Vlog)
This foreigner is experiencing the Sumo tournament preliminaries for the first time ever! Join her as she finds out what exactly goes on in a sumo match/event. It's not what you'd expect!Note: In the video I said they traditionally wrestled at the shrine, I was meant to say the temples.A full article will follow within a few days!
smallbigjapan
The New rules at Immigration
The immigration Office announces its new rules starting March 2017. All immigrants applying for permanent residency who just stayed here for just one year could make it possible to receive permanent residency. If you earned 80 points of scorecard immigration point system. And for those who earned less than 80 points , 3 years is allowed for them to stay in japan.The Japans Ministry of justice change its ruling hoping to attract and keep more highly skilled workers overseas. Before all immigrant become eligible for permanent residency after living in japan for ten years. However in 2012 the ministry introduced a point based system to shorten the wait of the highly skilled applicants in three categories: Advanced academic research activities , advanced specialized activities and business management activities. Applicants in these categories who scored sufficient points by the system rubric were eligible for permanent resident visa after five years.Under the new law the point system is loosely broken into categories such as academic background, career achievements, salary , age and special achievements. For the doctorate will get you 30 points and 20 points for masters degree holder. And for the business man who earned 30 million a year will get 50 points.This is really a big help for all of us gaijin who wants to settle down here in japan. I L O V E J A P A N !!
Babei1096