USER BLOG
Join the best expat community of Japan. Now!
Share your Japan experience

Create blogs/Join the Q&A

Earn points and get rewards
Seijin no Hi or Coming of age Day
Seijin no Hi is Japanese Holiday it is usually held every second monday of January. The celebration of adulthood who reached the age 20 years of age last year or before march 31 this year. Every cities hold ceremonies for these people. The girls and boys wear the traditional kimono.They are being declared as officially adult the right to vote, drink alcohol , smoke and marry without the consent of their parents.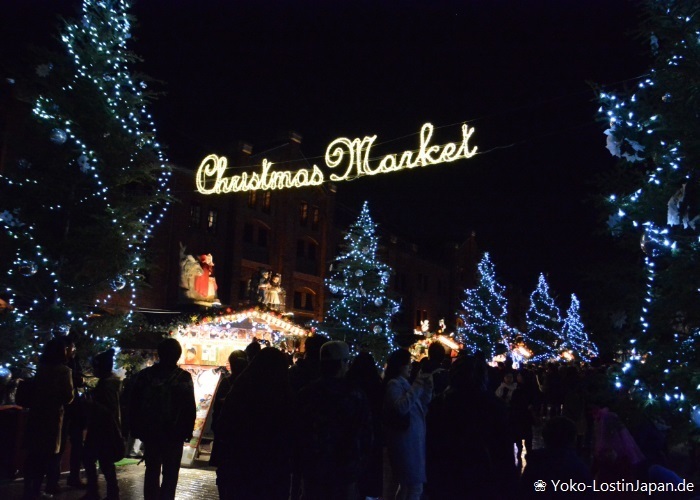 Strolling around the Yokohama Christmas Market
Last weekend my husband and I went to Yokohama – first for getting some Shinkansen tickets, second for doing some Christmas shopping and third: to visit the Christmas market in Yokohama. As you may know there are some Christmas markets held around Japan right now. One is situated at Yokohama's Red Brick Warehouse, the so called Akarenga (赤レンガ倉庫). This year is already the 6th year in a row the event taking place there. It's held from 26th November to 25th December 2016. For me as German native I'm used to visit Christmas markets in my home country more than once every year. So also the tradition of Christmas markets original comes from Europe. In Yokohama you can find German-styled Christmas market with pretty nice looking huts having Christmas figures like Santa Claus and snow men on their roof. Even some snow was brought there this year and someone built a quickly melting snowman close to the entrance. For sure you also could find a big Christmas tree there which was shining in bright lights. People were lining up for taking a memorial picture in front of it. At the stalls they were selling food and drinks – some typical and not so typical stuff for a German-styled Christmas market. You even could buy some (super expensive) Christmas ornaments if you want. They had sausages, schnitzel, Christmas cake (Stollen) and more. For sure you could drink hot wine (Glühwein) in different tastes like the traditional red hot wine, but also white wine version or apple one. I decided for the apple version within a super small papercup. Indeed, be prepared you might need to wait in long lines if you want to buy something. That's why we ended up without eating something there…There is no entrance fee, however, the prices of food and drinks alone are expensive enough in my opinion. If you want to go there: the Christmas market is opened from 11 am to 11 pm every day until 25th December, light up starts from 4 pm. Find more information (in Japanese) on the official website. If you finished looking around the stalls you can go ice skating at Art Rink. It's directly next to the Christmas market and will stay there until 19th February 2017. As adult you need to pay 500 yen for entering the ice rink and additional 500 yen for rental skates.
YokoLostinJapan
Bounenkai Season (Christmas party)
December in Japan its Bounenkai season. Its Christmas party time and it is usually done in Izakaya. Drinks and great foods are all there. But please drink moderately, you might spew up a pizza pie in train station. You know what I mean.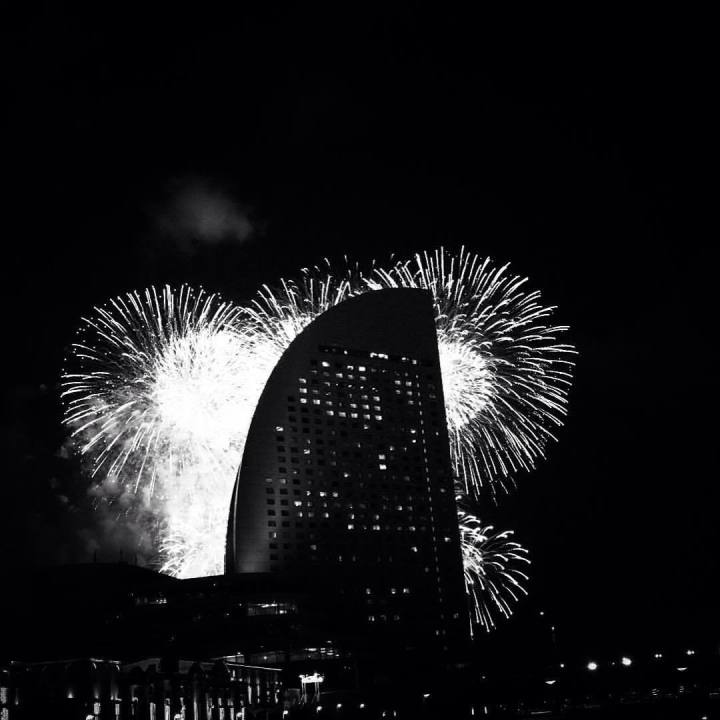 snow falls in november
According to japanese reporter its been 54 years since it falls in november . So its my first time to experience snowing in november. It always falls during the end of December or February. Yes its cold in here in Japan some don't like it but for me its better than summer here.
Sampo in the neighborhood
Sampo in english Walking is one of the Japanese did during their day off or holidays. It doesn't cost you anything just go out and bring your camera or cellphone and catch this beautiful autumn leaves in your neighborhood.Japanese loves walking it is their exercise but they also love taking pictures . It is free and good for the health. So go out now and love the view of your neighborhood.