Tinggal di Saga
Prefektur Saga terletak di pulau Kyushu di Jepang barat. Dengan populasi 839.458, ini adalah salah satu prefektur yang paling sedikit penduduknya di Jepang. Setiap tahun, Kota Saga mengadakan "Festival Balon Internasional Saga". Banyak orang yang tinggal di Prefektur Saga menghadiri acara tersebut, bersama dengan pengunjung dari seluruh Jepang dan dunia, dengan kehadiran biasanya dalam jutaan. Kota Saga dianggap sebagai bagian dari wilayah metropolitan Fukuoka-Kitakyushu. Pertanian dan kehutanan mendominasi ekonomi Prefektur Saga; yang merupakan produsen jeruk mandarin dan mochigome terbesar di Jepang. Prefektur Saga juga terkenal dengan produksi porselennya.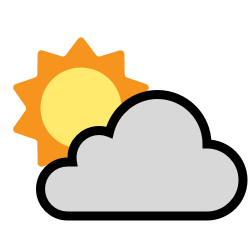 28˚ Lembab dan Berawan
Feels Like: 31˚ Low: 26˚ High: 29˚
Hujan dan berangin mulai malam ini.
Last Updated: 2019/07/19 18:01
Powered by Dark Sky
Average Annual Temperature
16 ℃
No. of persons per household
2,96
Age of household heads (years old)
56,8
Expenditure Detail (MONTHLY - JP YEN)
Rents for dwelling & land
52.561
Fuel, light & water charges
19.548
Furniture & household utensils
9.336
Clothing & footwear
11.108
Transportation & communication
51.514
Public transportation
3.540
Private transportation
29.114
Culture & recreation
24.472
Korea ( South and North )
754
Technical Intern Training No. 2 (supervisory)
1.244
Technical Intern Training No. 1 (supervisory)
962
Special permanent resident
485
Technology · Humanities · International work
291
All data shown has been published by The Japanese Meteorological Agency and The Ministry of Internal Affairs and Communications. Information provided by City-Cost is for educational purposes and we hope the data posted here helps you.