Tinggal di Aomori
Prefektur Aomori, dengan populasi 1,8 juta jiwa, terletak di ujung utara wilayah Tohoku di pulau Honshu. Ekonomi Aomori Prefecture didominasi oleh pertanian dan perikanan, dan populasinya telah menurun karena generasi yang lebih muda pergi ke daerah yang lebih padat untuk kuliah, bekerja, dan menikah. Pangkalan Udara Misawa juga terletak di prefektur ini, dan merupakan rumah bagi lebih dari 6.000 personel militer, warga sipil AS, dan karyawan Jepang. Ini adalah satu-satunya pangkalan udara bersama di kawasan Pasifik. Legenda mengatakan bahwa kuburan Yesus Kristus juga terletak di Prefektur Aomori.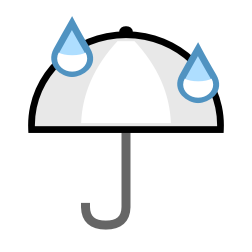 20˚ Kemungkinan Gerimis
Feels Like: 20˚ Low: 20˚ High: 24˚
Kemungkinan hujan ringan sampai malam ini, mulai lagi besok sore.
Last Updated: 2019/07/22 20:00
Powered by Dark Sky
Average Annual Temperature
10 ℃
No. of persons per household
3,13
Age of household heads (years old)
61
Total population
1.293.000
Expenditure Detail (MONTHLY - JP YEN)
Rents for dwelling & land
40.319
Fuel, light & water charges
24.567
Furniture & household utensils
9.548
Clothing & footwear
10.020
Transportation & communication
45.193
Public transportation
3.917
Private transportation
30.628
Culture & recreation
17.795
Korea ( South and North )
844
Technical Intern Training No. 2 (supervisory)
1.001
Technical Intern Training No. 1 (supervisory)
732
Special permanent resident
599
Technology · Humanities · International work
225
All data shown has been published by The Japanese Meteorological Agency and The Ministry of Internal Affairs and Communications. Information provided by City-Cost is for educational purposes and we hope the data posted here helps you.