생활 Aomori
Aomori Prefecture, with a population of 1.8 million, is located at the northern tip of Tohoku region on the island of Honshu. It's economy is dominated with mainly farming and fishing, and it's population has been declining due to younger generations leaving for more populated areas for University, work, and marriage. Misawa Air Base is also located in the prefecture, which is home to over 6,000 military personnel, U.S. Civilians and Japanese employees, and is the only joint Air Base in the Pacific. Legend has it that Jesus Christ's grave is also located in Aomori Prefecture.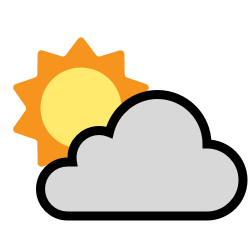 24˚ 대체로 흐림
Feels Like: 25˚ Low: 21˚ High: 26˚
하루 종일 흐린 날씨.
Last Updated: 2019/08/21 10:00
Powered by Dark Sky
Average Annual Temperature
10 ℃
No. of persons per household
3.13
Age of household heads (years old)
61
Total population
1,293,000
Expenditure Detail (MONTHLY - JP YEN)
Rents for dwelling & land
40,319
Fuel, light & water charges
24,567
Furniture & household utensils
9,548
Clothing & footwear
10,020
Transportation & communication
45,193
Public transportation
3,917
Private transportation
30,628
Culture & recreation
17,795
Korea ( South and North )
844
Technical Intern Training No. 2 (supervisory)
1,001
Technical Intern Training No. 1 (supervisory)
732
Special permanent resident
599
Technology · Humanities · International work
225
All data shown has been published by The Japanese Meteorological Agency and The Ministry of Internal Affairs and Communications. Information provided by City-Cost is for educational purposes and we hope the data posted here helps you.