Tinggal di Kochi
Prefektur Kochi terletak di Pulau Shikoku di bagian barat Jepang. Sebagian besar tanah prefektur itu terdiri dari pegunungan, dan karenanya, hampir separuh penduduk tinggal di Kota Kochi, ibu kota prefektur. Prefektur ini memiliki populasi hanya 757.914, salah satu yang terendah di seluruh Jepang. Kota Kochi, bersama dengan Prefektur Kochi, adalah daerah yang paling sering dilanda topan di Jepang. Kota Kochi mmerupakan salah datu kota dengan rata-rata curah hujan tahunan tertinggi, 2547,5 mm per tahun. Setiap tahun di Prefektur Kochi Festival Yosakoi berlangsung ada ribuan penari yang ikut festival tersebut dan dapat dilihat di seluruh kota.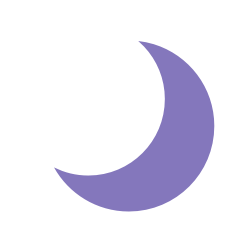 20˚ Bersih
Feels Like: 21˚ Low: 20˚ High: 25˚
Lembab dan sebagian besar berawan sepanjang hari.
Last Updated: 2019/07/23 22:01
Powered by Dark Sky
Average Annual Temperature
16 ℃
No. of persons per household
3,01
Age of household heads (years old)
56,6
Expenditure Detail (MONTHLY - JP YEN)
Rents for dwelling & land
44.913
Fuel, light & water charges
18.183
Furniture & household utensils
8.810
Clothing & footwear
10.605
Transportation & communication
48.124
Public transportation
3.393
Private transportation
27.287
Culture & recreation
22.063
Korea ( South and North )
574
Technical Intern Training No. 2 (supervisory)
845
Technical Intern Training No. 1 (supervisory)
585
Special permanent resident
431
Technology · Humanities · International work
79
All data shown has been published by The Japanese Meteorological Agency and The Ministry of Internal Affairs and Communications. Information provided by City-Cost is for educational purposes and we hope the data posted here helps you.