Tinggal di Yamagata
Prefektur Yamagata terletak di wilayah Tohoku Jepang dan memiliki populasi 1,16 juta orang. Dalam beberapa tahun terakhir, Prefektur Yamagata telah mengalami penurunan populasi yang substansial. Prefektur ini juga memiliki salah satu populasi lansia tertinggi; hampir 25% penduduk berusia di atas 65 tahun. Prefektur Yamagata adalah salah satu produsen buah terbesar di Jepang, dan terutama terkenal dengan pir dan ceri. Pagoda Gojuto Gunung Haguro sangat indah dan perjalanan ke Ginzan Onsen mungkin terasa seperti perjalanan kembali ke masa lalu. Terletak di sebelah tenggara Kota Yamagata adalah Resor Ski Gunung Zao dan Onsen, tempat yang populer bagi penggemar ski dari seluruh Jepang.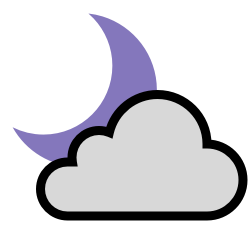 11˚ Berawan
Feels Like: 11˚ Low: 8˚ High: 25˚
Berawan sebagian sampai besok malam.
Last Updated: 2019/05/22 00:00
Powered by Dark Sky
Average Annual Temperature
11 ℃
No. of persons per household
3,31
Age of household heads (years old)
57,5
Total population
1.113.000
Expenditure Detail (MONTHLY - JP YEN)
Rents for dwelling & land
47.147
Fuel, light & water charges
27.514
Furniture & household utensils
9.592
Clothing & footwear
11.111
Transportation & communication
57.091
Public transportation
2.727
Private transportation
31.556
Culture & recreation
21.395
Korea ( South and North )
1.588
Technical Intern Training No. 2 (supervisory)
931
Technical Intern Training No. 1 (supervisory)
779
Special permanent resident
269
Technology · Humanities · International work
253
All data shown has been published by The Japanese Meteorological Agency and The Ministry of Internal Affairs and Communications. Information provided by City-Cost is for educational purposes and we hope the data posted here helps you.