Tinggal di Fukushima
Prefektur Fukushima terletak di wilayah Tohoku Jepang di pulau Honshu. Ibukotanya, Kota Fukushima, memiliki populasi 290.000 jiwa. Kota yang paling padat penduduknya di Fukushima, Iwaki (populasi sekitar 337.000), Perfektur ini menawarkan banyak hal terkait dengan pariwisatanya. Setiap tahun, lebih dari 7 juta orang dari seluruh Jepang melakukan perjalanan ke Iwaki untuk mengunjungi banyak tempat wisatanya, termasuk Iwaki Onahama Minato Oasis dan Spa Resort Hawaiians, salah satu taman hiburan dan resor paling populer di Jepang, melihat lebih dari 1,5 juta pengunjung per tahun. Produk pertanian utama di Prefektur Fukushima adalah buah persik dan mentimun.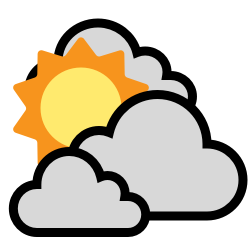 26˚ Mendung
Feels Like: 26˚ Low: 21˚ High: 30˚
Kemungkinan hujan ringan besok siang dan sore.
Last Updated: 2019/07/19 18:00
Powered by Dark Sky
Average Annual Temperature
12 ℃
No. of persons per household
3,06
Age of household heads (years old)
60,5
Total population
1.901.000
Expenditure Detail (MONTHLY - JP YEN)
Rents for dwelling & land
47.307
Fuel, light & water charges
23.156
Furniture & household utensils
13.187
Clothing & footwear
10.845
Transportation & communication
58.663
Public transportation
4.476
Private transportation
34.287
Culture & recreation
22.985
Korea ( South and North )
1.636
Technical Intern Training No. 2 (supervisory)
1.824
Technical Intern Training No. 1 (supervisory)
1.384
Technology · Humanities · International work
647
Technical Intern Training No. 1 (individual ent.)
134
All data shown has been published by The Japanese Meteorological Agency and The Ministry of Internal Affairs and Communications. Information provided by City-Cost is for educational purposes and we hope the data posted here helps you.