อาศัยอยู่ค่ะ Shiga
Shiga Prefecture is located in the Kansai region of Japan. The prefecture circles the largest lake in Japan, Lake Biwa, which has provided Shiga Prefecture residents with unique regional cuisine exclusive to the area and a source of income. Shiga Prefecture has 708 National Treasures and Important Cultural Properties in Japan, one of the highest in the country, but Shiga's beauty is often overshadowed by Kyoto and other areas in Kansai. The population of Shiga Prefecture is around 1.4 million.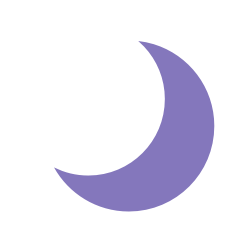 24˚ ชัดเจน
Feels Like: 25˚ Low: 24˚ High: 29˚
มีเมฆบางส่วนตลอดทั้งวัน
Last Updated: 2019/07/23 22:00
Powered by Dark Sky
Average Annual Temperature
14 ℃
No. of persons per household
2.97
Age of household heads (years old)
60.1
Total population
1,413,000
Expenditure Detail (MONTHLY - JP YEN)
Rents for dwelling & land
56,849
Fuel, light & water charges
21,563
Furniture & household utensils
11,603
Clothing & footwear
12,934
Transportation & communication
53,203
Public transportation
9,328
Private transportation
25,040
Culture & recreation
30,539
Korea ( South and North )
4,628
Special permanent resident
3,947
Technical Intern Training No. 2 (supervisory)
2,335
Technical Intern Training No. 1 (supervisory)
1,722
Technology · Humanities · International work
1,393
Spouse of permanent resident
413
All data shown has been published by The Japanese Meteorological Agency and The Ministry of Internal Affairs and Communications. Information provided by City-Cost is for educational purposes and we hope the data posted here helps you.