Jan 30, 2018
Shinkansen ticket
Hallo, may I ask where it is the best to buy Shinkansen tickets? One for myself 54 years old (YAYKS) and one for my son , 21 years old studen. We are both Canadians living permanently in Norway. We want to fit in 7 days pass, that would cover Tokyo-Kyoto-Hiroshima-Fukuoka. thank you kindly. Is there any discount for students?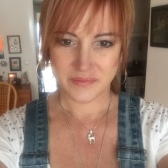 Hi, My name is Zuzana, I live in Oslo, but happened to love Japan. I work work work and doing AirBnb to make Money to go again and again to Japan. Sponsors are welcomed. Oh, forgot, we took Japanese here, do i remember anything. Aho no!
3 Answers
---
3 Answers
---
Hi There! If you're looking at getting the JR Rail Pass, you'll need to have that before you get to Japan. This link http://www.japanrailpass.net/area_05.html#NORWAY has the authorized representatives in Oslo that you can contact. Unfortunately I'm not sure if there is a student discount, but if you get in contact with either one of those agencies they should be able to assist! :)

http://www.japanrailpass.net/en/ The JR rail pass is what you will want. I believe you still must be outside of Japan when you purchase it and then pick it up when you get here, or if you buy it from a travel agency, I think you get it then. The website has all the information. It is a great deal because you are bound to spend more than it's cost on travel.

It definitely sounds like the JR Pass is worth it for the trip you are doing. That's a lot of travel in 7 days! I hope you can see each place comfortably. Just one small thing to note about the Japan Rail Pass is that some classification of Shinkansen are not covered by it. For example, going to Hiroshima you can't ride the Nozomi shinkansen, which is the one with the least number of stops, but you can ride Kodama, Hikari and Sakura with the Japan Rail Pass. Regardless of this, for that distance, the JR Pass would surely be worth it.