USER BLOG
Join the best expat community of Japan. Now!
Share your Japan experience

Create blogs/Join the Q&A

Earn points and get rewards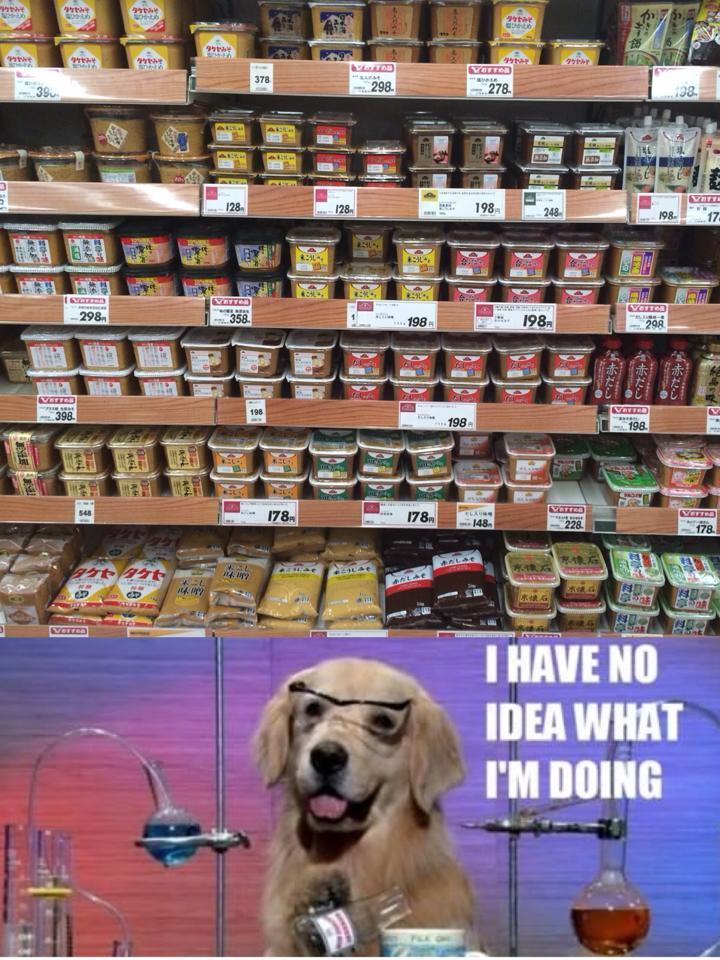 Top 5 healthy, cheap and easy foods and meals for terrible cooks in Japan
If you're a terrible cook like me, you'll know that sinking feeling of walking into a Japanese supermarket and realising you have no idea what anything is, let alone how to fashion it into something edible. You will also realise that most of your tried-and-tested recipes from home either contain things impossible to find in Japan, or require an oven. And who has an oven in Japan?So you think "Okay. I'll try and find Japanese recipes in English..." and they include stuff like "You will need miso"! You will need MISO! Have you seen a miso aisle, recipe writer?! You're gonna have to be a bit more specific than that! Here are the top 5 things you have to look out for in any Japanese supermarket, that may just save you from starving.5) Key ingredient: Mixed vegetable bagsThese things are a lifesaver. Go to the supermarket and buy some, you won't regret it! Cheap (at around 100 yen), healthy, and go with any of the things I am about to show you. More importantly, all the preparation required is 1: open bag 2: put in pan 3: turn on hob 4: wait. (Washing the veg and adding a little bit of oil to the pan also help!)They contain ingredients like carrots, cabbage, Japanese mushrooms and moyashi (bean sprouts), but vary depending on brand and season. I like the brand above as they don't contain many mushrooms, but you can find ones that are mixed more to your taste. If you're really on a budget, you can buy bags of just moyashi, that will set you back about 30 yen. If you're using the veg as a main part of the meal, one bag is enough for two meals.Pair these veg with many types of noodle such as chinese-style (中華) and some pepper to get a vegetarian friendly, super quick meal. Add them to the top of ramen to fill it out a bit. Add mirin, sake and soy sauce when cooking these for a typically Japanese umami flavour. The possibilities are endless!4) Ready made nabe (hot pot)You will see these in the fridge section, in aluminium containers. Buy one and take the ingredients out from their separate packages, put them in the aluminium tin, put the tin on the hob and heat up. You have yourself a meal! No other ingredients required, but you can add extras like the veg in 5) if you wish. Beware! If you have an electric/IH stove, you may not be able to use the original tin, even if the packet says "IH 対応" or "IH compatible". ("IH incompatible" is "IH非対応") In this case just transfer to your own saucepan or frying pan.3) ChamponAnother really easy, healthy meal comes in packages that look like this. Search for ちゃんぽん written on the packet. This is a Nagasaki speciality which in its full-fledged, authentic version contains octopus, prawns, fish paste and all sorts, but works well with just veg too.Grab a bag of vegetables as in 5) and heat in a pan. (If you want to add meat or other ingredients, heat these up too) Add the noodles, broth powder and water, heat up and you're done! Quick and easy meal with the bare minimum of prep and washing up required, what's more to love?!2) Key ingredient: thinly sliced porkThinly sliced pork goes with anything! Chinese food, Japanese food, western food... anything is possible with this stuff. Pair it with the wondrous vegetables in 5) and you have a perfect noodle accompaniment. I guess it works with rice too. It may sound like "thinly sliced pork" is a needlessly long term for bacon, but the Japanese version isn't as salty or flavourful, is thinner, and has more streaky fat- than British bacon, anyway. The more subtle flavour (okay, boring flavour) means it doesn't overpower the rest of the meal (okay, it doesn't really taste of much but gives you a more balanced meal). (I miss decent bacon) (Sigh)1) Sara udonThis is the ultimate in cheap, easy, and healthy meals. The picture above has those magical words 具いり (gu iri), meaning that the packet contains the main toppings. Add the vegetables in 5) and the pork in 2) to make it even better. Even the non-gu iri stuff just needs 5) and 2) to be ready- just add the included sauce, and maybe water if required. The great thing about Sara Udon is that the noodles are ready to eat- just stick them on a plate and bob's your uncle! The noodles are not like usual udon as they are thin, crunchy and almost snack-like, which also means that these things have a shelf life to compete with any emergency biscuits that may be hiding in your cupboard.Stock up on a few of these, and you will never go hungry in Japan!Do you have any super easy, Japan friendly food hints? What do you cook at home in Japan? Leave a comment!
Louiseyd
Kobe Mosque | Japan
Kobe Muslim mosque is the first mosque built in Japan in 1935. It is located in Nakayamate Dori in Chuo-ku, a 10-minute walk from Motomachi station in Kobe.During the Second World War, Kobe was destroyed to the ground. However, the shocking fact is that the mosque was still standing erect whereas every building surrounding the mosque was completely demolished. There were only few cracks on the outer walls of the mosque and the glass windows were broken.The mosque was known as a place of refuge during the war. It is believed that the soldiers who were in the basement of the mosque were the ones who survived the bombings. The mosque was later used as a place of refuge for the victims of the war.During the Great Hanshin earthquake in 1995, also known to be one of the worst earthquakes in Japan, Kobe was devastated again. The earthquake caused major damage to Kobe, but the Kobe mosque was still standing strong and upright.There are still ongoing arguments online and amongst the archeologists regarding the reason behind the mosque still standing erect after the Second World War and the earthquake. Is it a miracle or mere a good construction with a strong foundation? Well, I think maybe we are yet to know the answer.
Aisha8659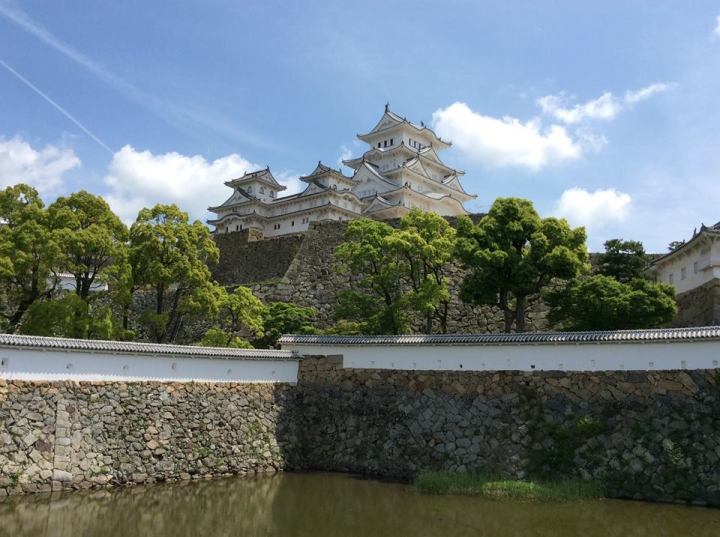 Japan's Most Beautiful Castle
If you're living in Japan, you have to put Himeji Castle on your bucket list. I've seen many of Japan's castles, but Himeji really is the crown jewel. It is one of the original 12 remaining castles, and one of the 4 national treasures - the other 3 are Hikone, Inuyama, and Matsumoto. If you're on a budget and don't want to fork out the money for the Shinkansen, you can take a special rapid train from Osaka to Himeji for only ¥1,490, and it takes 63 minutes. :D You can see the castle from the Shinkansen platform out the window; it's just down the street from JR Himeji Station.You can easily spend the whole afternoon there if there are tons of other visitors and if you just go exploring the castle and all the grounds at your own pace.Anyway, Himeji shouldn't be missed. It's amazing, and it's no wonder that it's a UNESCO World Heritage site.Check out the post I wrote on my blog for Photo Friday last week for more info and for more snapshots - http://www.trekkingwithbecky.com/himeji-japans-most-beautiful-castle/Find me on social media, and don't be shy to give me a shout anytime! :DFacebook - www.facebook.com/trekkingwithbeckyTwitter - www.twitter.com/trekkingbeckyInstagram - www.instagram.com/trekkingwithbecky
trekkingbecky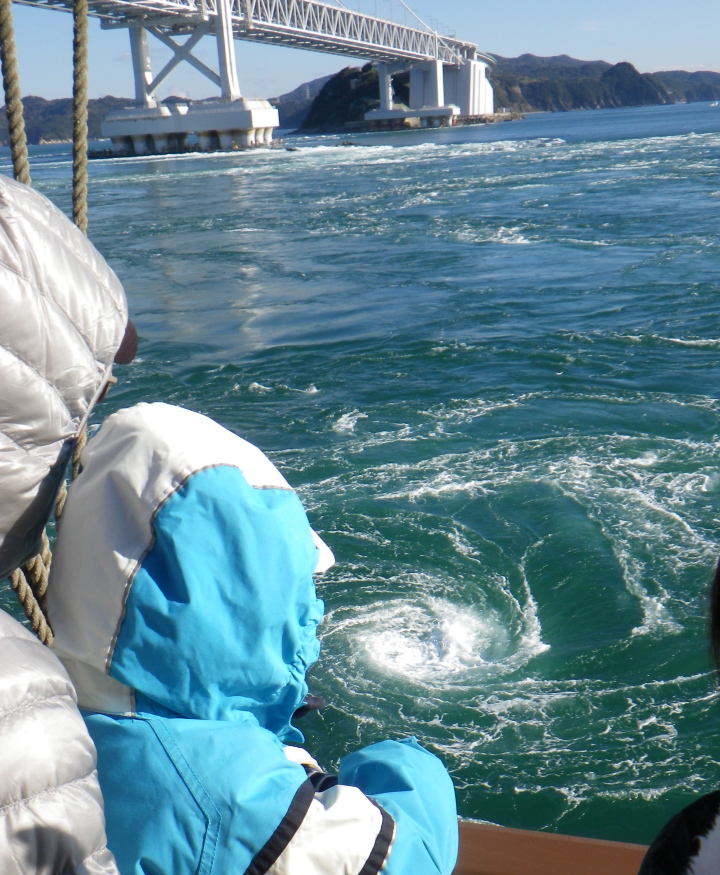 Getaway: Awaji Island
Many Japanese visit their parents during the New Year's vacation in Japan. Many places are closed. January 29, and we had arrived at my mother-in-law's in Kansai the night before. I didn't want to get trapped under the kotatsu (heated, blanketed) table for the whole week. We decided on a one night getaway to Shikoku, however we never made it there. Something interesting happened along the way. In order to get to Shikoku, we needed to first cross Awaji Island, and in order to get to Awaji, we drove through Kobe on the expressway, and then took said expressway over the longest bridge in the world. The bridge is four kilometers long, and then the expressway extends 55 km down the center of the island, before going over another bridge leading to Shikoku. The bridge took my husband courage to drive across. He could not glance aside at the sparkling waters. His hands gripped the steering wheel with white knuckles. Once over the big bridge, my husband wanted to see the view without having to worry about driving into it. We parked next to a ferris wheel at Awaji Highway Rest Area. We took some photos then my husband went off to buy onion and fishcake fritters, and takoyaki, and I bee-lined to the information desk. I was given an English brochure and map. So much to do! So much to see! So this is where Kansai people go to get out of the city! The travel counselor showed us whirlpool tour boat brochures, from both Shikoku and from Awaji. The tallest ship that goes out for the longest time (one hour) leaves from Awaji Island. I confess I had never heard of Awaji before, but the next thing I know I was getting directions and reservations for at a seaside business hotel, with onsen access. Shikoku will have to wait.Next stop: Hokudan Earthquake Memorial Park. We drove along a narrow road following the coastline under wind turbine-topped hills. At the Park, we were able to walk under one a turbine, hear it whirring, and feel a bit ant-like. The Memorial Park as well as that particular turbine, and probably the lot where we left our car, were built over a ten kilometer fault line, which was exposed during the 1995 Hanshin-Awaji Earthquake, and later excavated and preserved under cover of the museum in this park. An earthquake-damaged house was also preserved for exhibition in the Park. Unfortunately, the earthquake simulator in the adjacent building was out of order, but there was a good film on featuring the recent Tohoku earthquake and tsunami, and warning us solemnly that another earthquake on the same scale is due to hit in this century. Again, we drove along the seaside, passed the stunning hilltop Ichinomiya Awaji Castle, and many other roadside attractions on the way to Sumoto. Our hotel was below another stunning hilltop castle, Sumoto Castle. The sign on the door of our hotel directed us to check in at the adjacent onsen hotel (same management as our cheaper unmanned business hotel). There we found discounted tickets for our boat tour (Y200 off each adult ticket, so Y1800 each). As the sun set, I flew a kite from the jetty while my husband and son fished. Bait was found at a fishing shop in a narrow alley next to our hotel. A quick Google search let us to seafood (sashimi) dinner 15 minutes walk away, in a one-hundred year old red brick building. My husband tried Awaji beer, my son loaded up at the salad bar with local wakame and I sampled the sweet soft raw Awaji onion from the salad bar.The bed was lumpy, and the lamp didn't work, but access to the onsen with multiple baths and sauna on the rooftop of the sister hotel made up for the discomfort. The next morning, we embarked on the Uzushio Cruise from 9:30. We stayed on the upper deck although it was chilly, for the view and the fun of feeding the gulls (every passenger got a bag of bread crusts). It was a huge ship, with two masts and furled sails. Once we got back, we were able to soak our cold limbs in the whirlpool foot bath at the dock. Next, we visited "The Great Naruto Bridge Memorial Museum and Whirlpool Science Center." First I lost Y100 to the UFO catcher at the door in an effort to get an island onion. We enjoyed sampling the souvenir snacks and made our way to the museum at the back, as our six year old son has been fascinated with whirlpools for some time. Unfortunately, the museum and 3D film could have been better. We bought Awaji Island Burgers for lunch there. My son chose a fish burger. I had a octopus burger. Not bad, but pricy. In the interested of staying away from tourist traps, I checked my Awaji Island FunMap and directed my family to Goshikihama Beach, "covered with small sparkling gem-like stones." Alas, it was covered with plastic bags, old tires, PET bottles, single shoes and so on. Our visit ended on a positive note at Awaji Island Prefecture Park, where hawks circled lazily overhead and we got one more Awaji sunset. The water play area of the park looks like it would be worth a visit in the summer. The highlight for us was the roller slides; plastic bum trays are provided to sit on. Sure beats sitting watching the holiday programming on Japanese TV! I burned some calories there, to justify later binging on mochi and osechi for the rest of the week.Awaji Island Prefecture Park - lots of climbing and sliding, fun even for big kids like me!Seaside sundown, in front of our business hotel.
maynestacy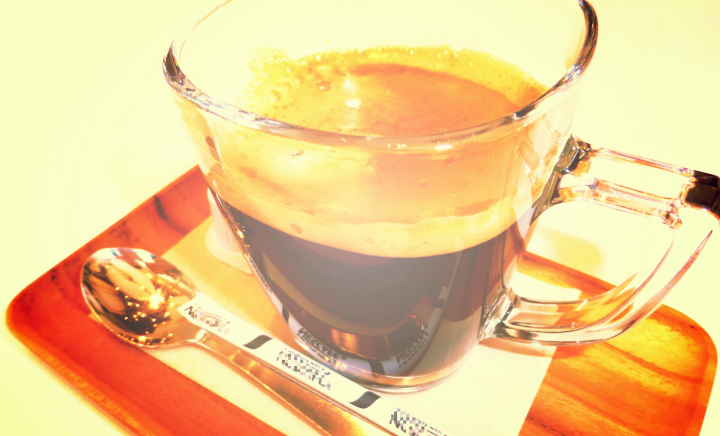 How Much Is A Cup Of Coffee In Japan?
On Saturday May 23rd (2015), frothy coffee Goliath Starbucks opened its first branch in Tottori Prefecture, the final piece of a jigsaw puzzle started back in 1996. The company opened its first Japanese store in Ginza, Tokyo and currently has a presence in all of Japan's 47 prefectures. Now, anyone based outside of Tottori Prefecture is probably thinking, There was a prefecture in Japan without a Starbucks?!. Apparently so. Not that there can't have been a demand for it. Japanese media reported of a queue forming from noon the Friday before. By the 7:00 am opening time, some 1000 people were waiting for their morning coffee in the 71-seater store!The success of Starbucks on these shores, and the scenes in Tottori lend themselves to the sweeping generalization that the Japanese love coffee … as well as queues, Starbucks, and foreign brands. They also serve as a preamble to an oft asked question here at City-Cost, How much is a cup of coffee in Japan?.Before we break this down, let's just assuage any fears of coffee lovers/addicts who are contemplating a move over here. Japan has no shortage of coffee in any form, price or setting!Brew Your OwnHow much is a cup of coffee in Japan, if you make it yourself?. Supermarkets in Japan have plenty of choice of the instant stuff. Homebrand labels or cheapies like Blendy go for around 300 - 600 yen +/150g+ bag. Jars of Nescafé are widely available but at 700 yen for a 90g jar, they're a big step up in price. A box of 10 instant coffee/latte 'sticks' are available for 150 - 200 yen. For those with a coffee maker, packets of blend coffee grains go from around 400 yen/300g. For something a little more exotic, import food heaven Kaldi sells coffee beans from around the world. Prices start from around 400 yen/200 g.Coffee makers can be found in all shapes and sizes. Electronics stores Bic Camera and Yodobashi Camera have plenty. Prices range from 1,500 yen to upwards of 200,000 yen. Nespresso has 19 'boutiques' in Japan with their espresso machines starting from around 12,000 yen.On The GoYou're never far from a vending machine in Japan. Small, 185g cans of coffee are dispensed for 100 yen. Hand-sized, 280 ml bottles; 140 yen. The choice of these instant fixes is overwhelming and, unless you can read Japanese, making your selection is going to be like playing Russian roulette with milk and (lots of) sugar! Much of what you can find from a vending machine is also available in Japan's ever-present convenience stores. These stores have themselves declared a 'coffee war', as they try to outdo each other with their self-service coffees (100 - 200 yen).The Chain StoresStarbucks has plenty of competition on these shores. We list here 'the big guns' and their basic prices for the smallest version of their standard coffees, cappuccinos and lattes. Prices are for 'hot', and there may be slight variations between stores if management has any autonomy.StarbucksLatte 330 yen (240 cc) / Drip Coffee 280 yen (240cc) / Cappuccino 330 yen (240cc) Tax not included.DoutorLatte 250 yen (82 kcal) / Blend Coffee 220 yen (5 kcal) / Cappuccino 260 yen (82 kcal)Excelsior CoffeeLatte 340 yen (131 kcal) / Coffee 300 yen (7 kcal) / Cappuccino 340 yen (131 kcal)Tully's CoffeeLatte 350 yen / Today's Coffee / 310 yen / Cappuccino 350 yenCaffe Veloce Latte 260 yen / Blend Coffee 190 yen / (no cappuccino?)ProntoLatte 280 yen / Hot Coffee 220 yen / Cappuccino 280 yenOne of the cheapest places to sit-in and drink coffee is in family restaurants. These Japanese takes on the American diner usually offer 'drink bars' for around 200 yen. This means you get to drink as much cheap and nasty coffee as you like from their self-service counter. Definately not for the connoisseur! Keep your eye out for names such as Saizeriya, Gusto, and Jonathan's.Recent Movers and Brewers!Nescafé may be a dominant force in the coffee market but they've always seemed reluctant to serve the stuff in person. Not so anymore. In Tokyo, Kobe and Hakata, at least. Cafe Nescafé in Harajuku, Tokyo is a big operation. It actually feels more like an interior design showroom than a cafe. Still, it's popular, has a great terrace and they hand out free Butterfingers while you wait to be seated! Make sure to be at least a little tech savvy before you enter; the menu/ordering is all done by iPad! The dessert menu includes a KitKat à la Crème. Naturally!Latte 450 yen / Blend Coffee 350 yen / Cappuccino 450 yenAnother big player that's caused a bit of stir on the coffee shop scene is Rakuten. The e-commerce giant recently opened an establishment in Tokyo's Shibuya district. The three-floor joint has a relaxed, unfussy vibe with plenty of seating and the requisite noodly jazz playing in the background. There are also more laptop/phone sockets than one could possibly need!Latte 390 yen / Drip Coffee 330 yen / Cappuccino 370 yenThe district of Kiyosumi-shirakawa in eastern Tokyo isn't usually on visitor's radar. If you fancy yourself something of a coffee connoisseur though, this area is a self-proclaimed 'coffee town'. There are a number of independent operations here. A standout is Blue Bottle from Oakland, U.S.. Blue Bottle are pioneers of 'Third Wave' coffee culture; the idea of coffee as an art rather than a mere caffeine fix.If it has to be a Starbucks, one of their more interesting branches in Japan can be found in Kobe. The port city in Kansai is famous for its Ijinkan district; a beautiful area of carefully preserved/restored 19th-20th Century European houses. Many of them house museums and galleries. One of them is now a Starbucks.Japan has fully embraced coffee culture and even scratching the surface of the nation's independent coffee scene would be a Sisyphean task. If you're in Japan and you've a favorite joint to share with us or a better answer to the question, How much is a cup of coffee in Japan?, then please drop us a line below.For more coffee in Japan content, how about this post here ...How Much Is A Cup Of Coffee In 'Coffee Town', Kiyosumi-shirakawa?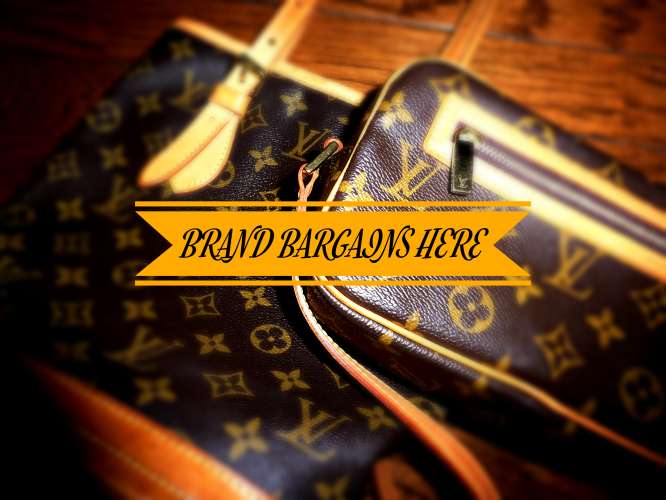 Discount Shopping With A View! Japan's Most Popular Outlet Malls
Karuizawa (軽井沢) seems an unlikely place to go for discount shopping. The stately township, less than an hour's Shinkansen ride from Tokyo, exudes an altogether different air. Tucked into the fresh foothills of Nagano and home to perky wooden churches, fine country walks, and twee little tea houses, this is where the rich come to get away from the great unwashed; it's here that the Imperial couple met over a spot of tennis, and where John Lennon used to hide-out with Yoko Ono. It's all very delightful really, except that there are two sides to Karuizawa (literally, depending on which exit one takes from the station), and away from the quaint country atmosphere you'll find the booming chaos of Karuizawa's outlet mall. The great unwashed that the upper classes were trying to get away from are here in force. But that's OK, because so is everyone else, from every demographic, all trying to snap up a bargain. Karuizawa has become indicative of Japan's weekend getaway scene; it's no longer enough to go hiking in the hills, soak in an onsen, or relax by the beach, you've got to go shopping as well. Welcome to the outlet mall.Japan has around 40 outlet malls, usually sprawling complexes, neigh villages, unceremoniously plonked next to a vacation/beauty spot. Their open-plan designs use boardwalks and plazas to connect a massive collection of retail stores (usually mid to high-end/posh brands - think Louis Vuitton down to about GAP). The malls are essentially a dumping ground for unwanted stock and last season's rejects, all spruced up and sold off at slightly cheaper prices. Discounts can reach up to 65%, but 25 % is more likely. Still, outlet malls are one of the few places in Japan where you can by old stuff, brand new. It's more than just shopping, though. The outlet experience is dining, fairground rides, stuff for the kids, for mum and dad, and for dating couples! Depending on your disposition (or indeed, your mood on the day), Japan's outlet-mall experience is likely to be either the stuff of nightmares or your wildest, indulgent dreams.All cynicism aside though, there is much to be said for outlet malls as a shopping resource. Most obviously there are the cheaper prices, not enough to justify the often feverish mood of many shoppers, but discounts nonetheless. There's also the convenience of having everything in one place with no other competition around to distract. Oh, and quite often Japan's outlet malls offer a stellar view.Undoubtedly, the biggest drawback to the outlet mall experience is access; they are usually no way near where we live (the massive amounts of space they require, forcing them out of urban areas). As such, a trip to the (outlet) mall may demand a not insignificant amount of travel expense. In this sense, you'd better do some shopping once you're there in order to make things worthwhile. Having access to a car (for ride share and for ease of travel with all your shopping) is the best way to go, but by no means the only way.Perhaps the mall with the biggest reputation in Japan (and beyond) is Gotemba Premium Outlets. With 210 stores and an eye-popping view to Mt. Fuji, this is one of the biggest and most striking outlet malls in the nation. It has also been featured in US travel mag' Travel + Leisure as one of the world's best.But what about the others?Mall mad website OUTLET JAPAN (Japanese only) has a user-based 人気ランキング (ninki/popularity ranking) which lists the 10 'best' outlet malls in the country. The ranking criteria is based on ... store lineup - お店のラインアップ/ access and parking - アクセス・駐車場 / restaurants and cafes - レストラン・カフェ / entertainment - アミューズメント/ surrounding environment and landscape - 周囲環境・景観. At the time of writing the list is as follows ...1) Karuizawa Prince Shopping Plaza (Nagano)2) Gotemba Premium Outlets (Shizuoka) 3) Kobe-Sanda Premium Outlets (Hyogo)4) Nasu Garden Outlet (Tochigi)5) Mitsui Outlet Park (Hokkaido)6) Grandberry Mall (Tokyo)7) Mitsui Outlet Park Marine Pia Kobe (Hyogo)8) Big Hop Garden Mall Inzai (Chiba)9) Kohoku Tokyu Shopping Center (Shibuya 109 Outlet) (Kanagawa) (Can't find it anywhere on the floor guide but we're assured it's here).10) Marinoa City (Fukuoka)Outlets accept major credits cards, have lockers for storage, and sometimes offer duty free shopping for overseas visitors. They are becoming increasingly WiFi savvy, too.JCSC (Japan Council of Shopping Centers) has put together a (fairly) comprehensive list of the nation's outlet malls.If getting to an outlet mall independently doesn't appeal, there are sightseeing tours out there that include some outlets on their itinerary. YOKOSO Japan Tour offers a number of such tours.As always, we want to hear from you! If you've been to an outlet mall recently or have any recommendations for fellow readers, we'd really appreciate your comments below. Happy shopping everyone!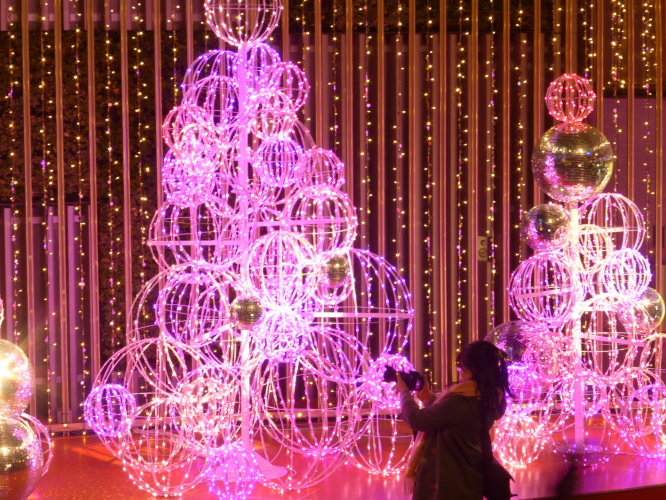 Japan's Winter Illuminations: Light em up!
One of my earliest impressions of Japan was just how many lights there are. Even establishments as banal as my local dry cleaners are slapped up with enough neon to make them look like they belong on the Las Vegas Strip. And then there's winter!As well as cold weather and clear skies, winter in Japan brings even more lights (Is there room for any more?), in the form of coordinated displays that can be found the length and breadth of the land. Switching on as early as mid November, these displays are part Christmas fantasy, part New Year's celebration. However, where other countries pull the plug on their displays soon after New Year and endure the rest of the cold in collective misery, Japan's displays can bring winter cheer as late as April.Displays blur the lines between the beautiful and the, quite frankly, mad, with many organizers subscribing to the idea that more lights equates to more beauty. But why not judge for yourselves? Japan's illuminations are accessible, fun, and more often than not, free!Here are some of the picks from around the nation.The PioneerThe city of Sapporo in Hokkaido lays claim to be the place where Japan's love of winter illuminations was originally, err, switched on! The first lights were plugged-in in 1981 with the 2014/2015 season welcoming the city's 34th Sapporo White Illumination event. You can find displays in Odori Park and along the streets of Sapporo Ekimae and Minami 1-jo. Odori Park is also host to the Munich Christmas Market, celebrating the twinning of Sapporo and its Bavarian counterpart since 2002.A recommended view of the whole scene can be found from the Sapporo TV Tower.Displays run from November 21/22, 2014 to February 14, 2015The BiggestAs was hinted at earlier, display organizers love to boast about how many lights they've managed to power up. One of the loudest boasts comes from Nabana No Sato, a theme park that forms part of the Nagashima Onsen resort area in Mie Prefecture. The grounds of Nabana No Sato are primarily dedicated to displays of flowers. However, between late October and late March, the after dark hours host one of the most incredible light displays you are ever likely to see. Last year saw the organizers recreate Mt. Fuji with LED lights (to scale, of course). Who knows what they've got in store this year!Nabana No Sato is located in Kuwana City and is accessible from Nagoya. The display runs from October 25, 2014 to March 31, 2015.All that electricity doesn't pay for itself unfortunately. Entrance is 2,100 yen.Other honorable mentions for size should go to the Sendai Pageant of Starlight. From December 12, 2014 to December 31, 2014. Located in Sendai City, Miyagi Prefecture.Sagamiko Illumilion, held in the Sagamiko Resort Pleasure Forest, claims to have the largest display in the Kanto area. It's on the shores of Sagami Lake in Kanagawa Prefecture, about one hour from Tokyo. The display runs from November 1, 2014 to April 12, 2015. Entrance is 600 yen for adults, 400 yen for children.The ClassicKobe's Luminarie display is the standard bearer for all of Japan's illuminations. Whilst it's a joyous experience to behold, it was actually born out of tragedy; The Great Hanshin Earthquake in 1995. The display was introduced the same year as a symbol of light and hope. It was originally intended as a one-time event, but due to overwhelming popularity it is now held annually. The lights were donated by the Italian government and are powered by a biomass source to keep things ecologically friendly.Access is via Kobe's Sannomiya or Motomachi stations. From there it will just be a case of following the crowds (there will be A LOT of people).The display runs from December 4, 2014 to December 15, 2014.The SophisticatedIf a criticism can be leveled at some of these light displays, it might be that many of them are a touch, well, garish? A battle for the most impressive statistics and 'wow' factor have arguably taken priority over aesthetics. So, if you're looking for something more, shall we say 'tasteful', then trust Tokyo to come up with the goods. Or more specifically, the streets around Marunouchi, near Tokyo station. The area is one of prestigious corporations and fashion brands that turn their noses up to the loud colors and cute anime recreations of other displays. If you want a more subdued experience, devoid of camera toting crowds, this might just be for you.The lights are on from November 13, 2014 to February 15, 2015 and stretch between Yurakucho and Otemachi. Nakadori Avenue is a particular focus.Further information about Japan's winter illuminations can be found here.