USER BLOG
Join the best expat community of Japan. Now!
Share your Japan experience

Create blogs/Join the Q&A

Earn points and get rewards
English-speaking Dental Clinic in Fukui City
Last weekend, I had a dental emergency. My level of Japanese is just enough to set an appointment, but definitely not enough to understand any medical procedure (I had to google what "gums" were in Japanese). Hayakawa Dental Clinic is a rather big clinic with 3 attending dentists and a lot of dental hygienists and assistants. Initially, I had an appointment for a week later because the clinic is a little busy. But the pain became unbearable a few days after I set the appointment. I asked a friend to call them and tell them that I had an emergency. So I came just before clinic hours started just in case they could accommodate me. The staff were patient, treated me as if I had an appointment, and one of the dentists was able to accommodate me. I had an X-ray taken, my tooth cleaned, and my situation explained to me. The dentist I saw could understand English, and could also speak basic English. The assistants spoke Japanese, but were very gentle and used signs to explain whatever I couldn't catch. I am very grateful !
namakemono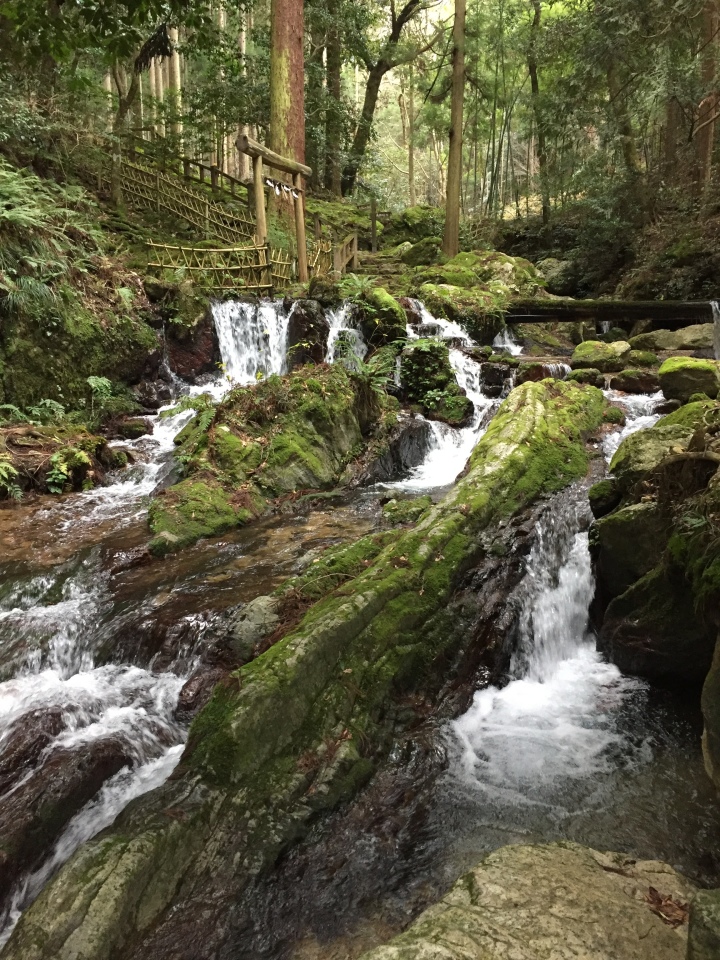 Uriwari waterfall in Fukui
Fukui is one of the most unknown prefectures in Japan. Even it is not far away from Kyoto or Gifu prefecture, many people never heard of that area. During my journey to the biggest lake in Japan, Lake Biwa, I decided to make a small stop in Wakasaka (Fukui), to visit a small waterfall there.From Tsuruga, one of the biggest city in Fukui, I just took the Obama line to go to the station "Kaminaka" in Wakasaka. It took around one hour in a very cute small local train through the mountains of that area. The station itself is really countryside, no shops or even a kombini, just local houses. I walked around 15 minuts from the station to a small park with a teahouse and a few shrines. At the end of the park was a small forest, where you could find a small waterfall.The waterfall was very beautiful and had a mysterious atmosphere. Especially I was totally alone there and I could only hear the sound of the water and the birds around me. I felt a little bit like I´m in the anime of "Nausicaä". Just right next to the waterfall was a small house for resting. It was lunchtime, that´s why I used the chance to make a small picnic alone in the forest. I was very surprised to find this amazing place in that area, especially I´ve never heard of it before. The way to go there is very long, but if you have a little bit leftover time it is a very nice spot to visit.
Crazydeath