Mar 11, 2019
I'm not sure why I didn't buy this Jagariko flavor as soon as I saw it. I suppose the packaging of the pictured katsuobushi (bonito flakes) and nori (dried seaweed) did not catch my attention. It just looked like a basic nori flavored chips that I always see around.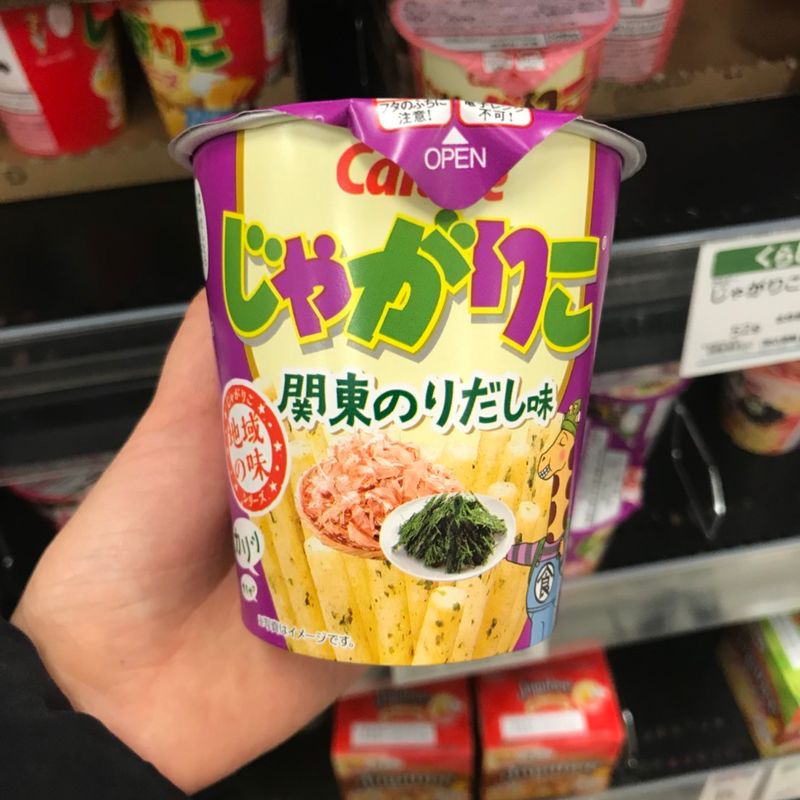 Whenever I see anything "dashi", it just sounds delicious. If you don't know, dashi is basically a soup or stock made commonly made from kombu (kelp) or katsuobushi soaked and boiled in water.
This Jagariko flavor I found is Kanto's Nori Dashi. When looking up what Kanto's dashi is made from, I found that traditionally it is bonito based, while Kansai's dashi is kombu based. There are other variations of dashi such as niboshi, made from small dried sardines, and shiitake, from dried shiitake mushrooms.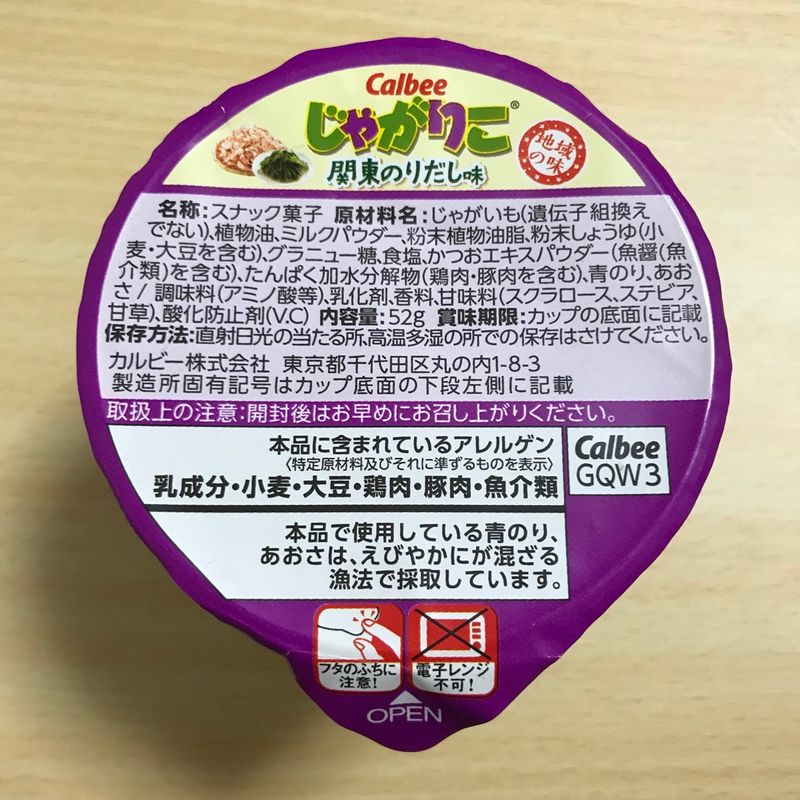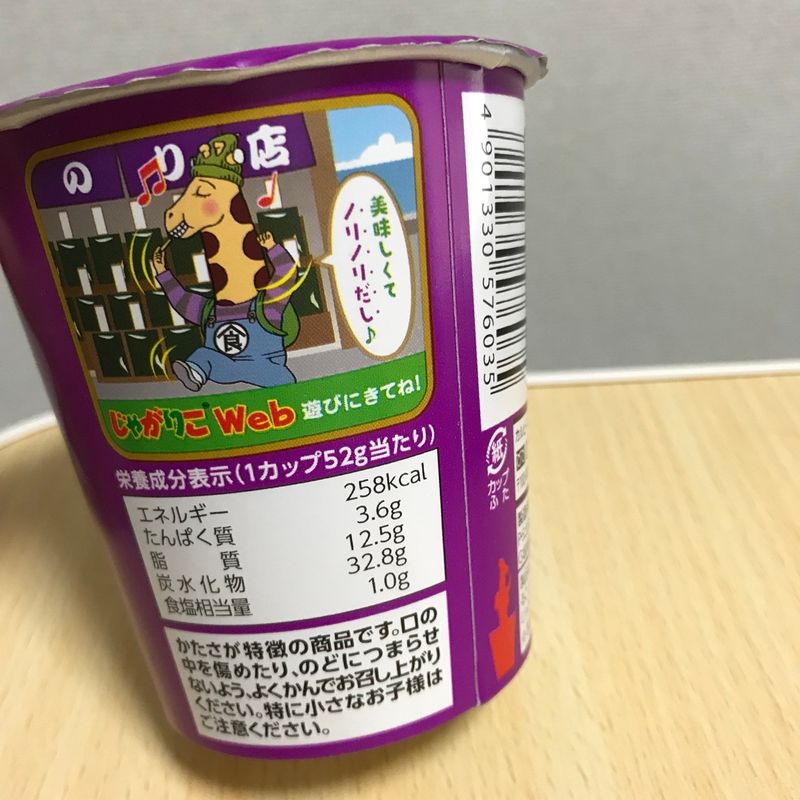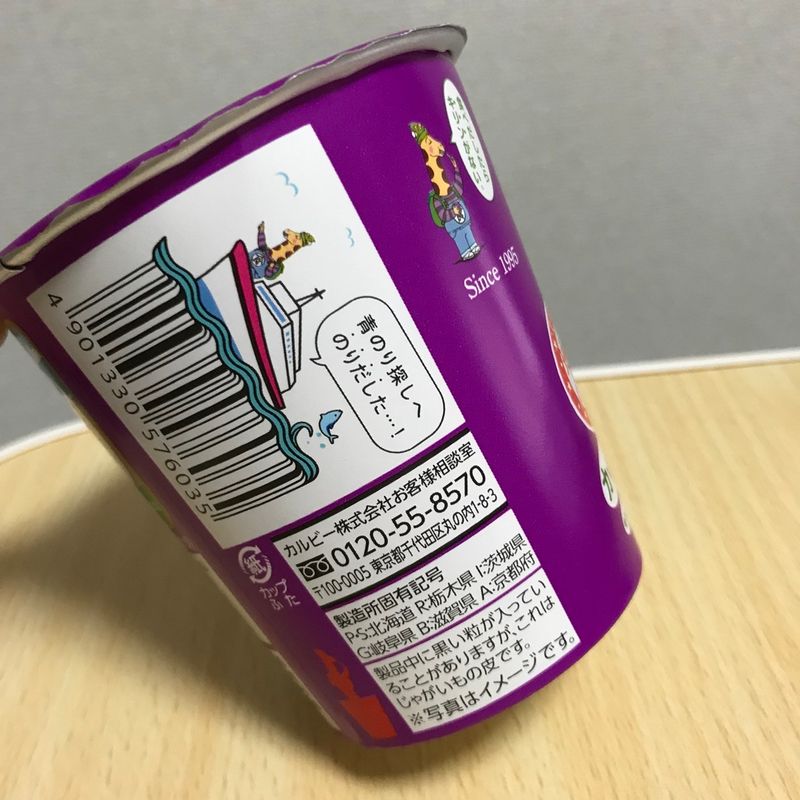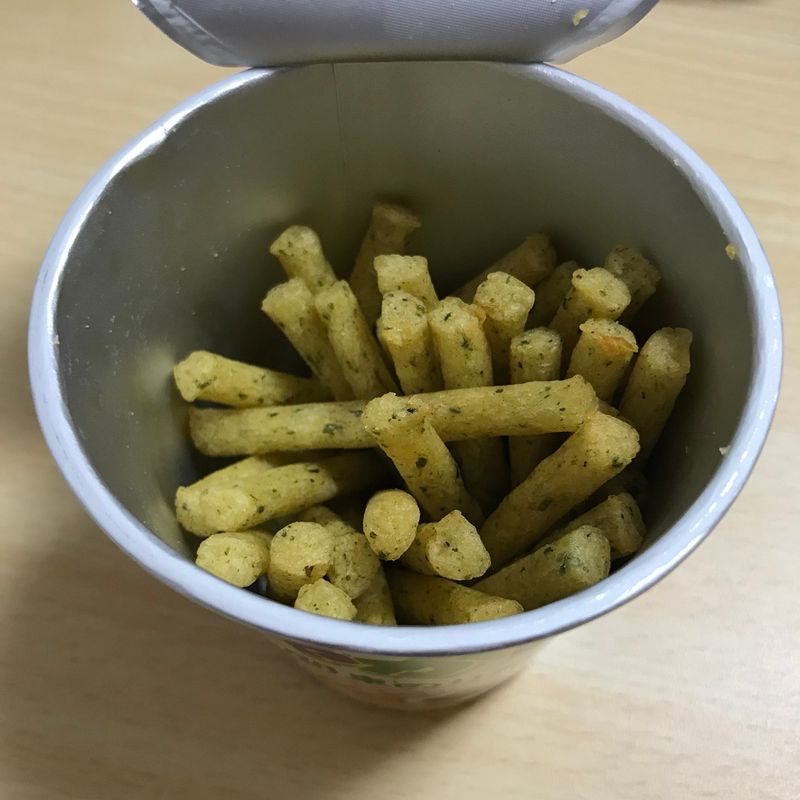 When opening the package, the nice smell of nori comes out and the potato stick tastes how it smelled. I'm not sure if it's because I love nori on everything, but this Jagariko flavor was definitely a safe choice. It was flavorful with the nori dashi and not at all fishy with the katsuobushi. I can only handle so much of the fishiness. This was enjoyable to eat, however I think I rather have another type of snack if I want the nori dashi taste.
---