Jan 28, 2019
Akemashite Omedetou! I hope you all are having a very Happy New Year!
I never thought I'd be living in Japan in 2019! Celebrating my first new year in a different country was definitely memorable. It was especially memorable in my pocketbook with all the traveling that I have done this past year. I took numerous trips across Japan and visited five different countries across Asia. I definitely treated myself more than I possibly deserved, which is why... one of the first things I bought this year was a Housekeeping book! What a great way to start the new year with better budgeting as a New Near's resolution!
I used to organize my expenses and bills in a spreadsheet on my laptop. However, after hoarding massive amounts of receipts throughout the months, I've decided that I get too distracted on my laptop to open up my spreadsheet. This year I decided that in order to complete the simple task of noting each expense, I'll need to write it down in a physical notebook. Sometimes, writing things down with pen and paper is more satisfying to me.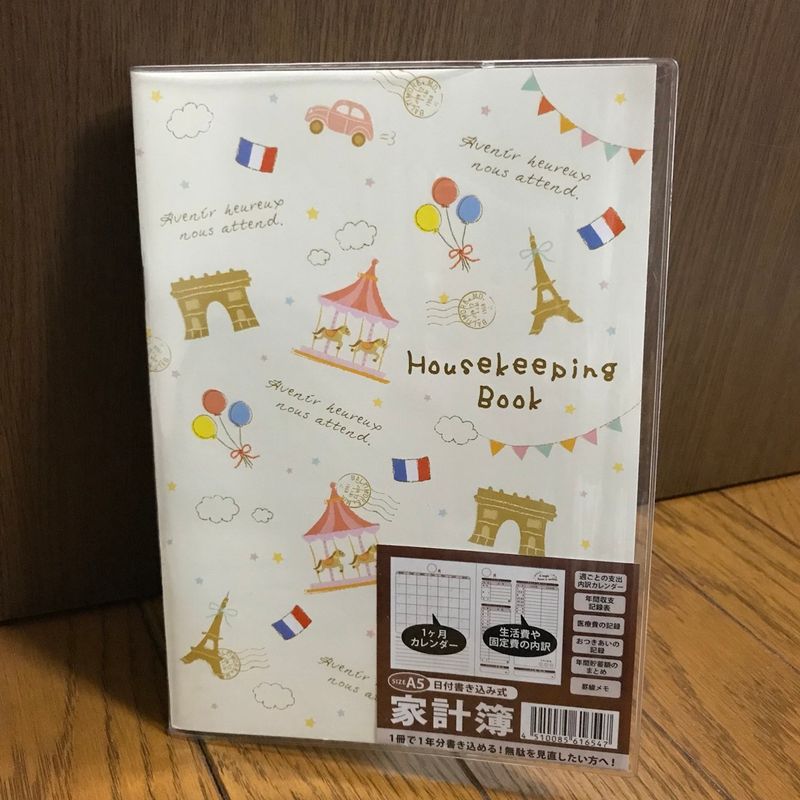 I purchased a book from the 100 yen store, Seria. They have a variety of choices to choose from depending on how you want to organize everything.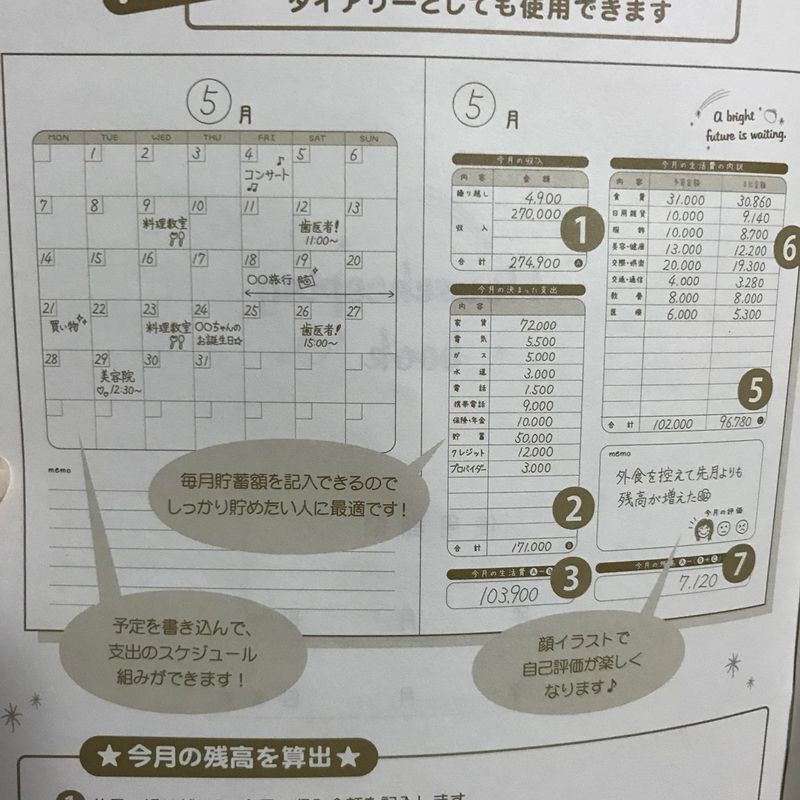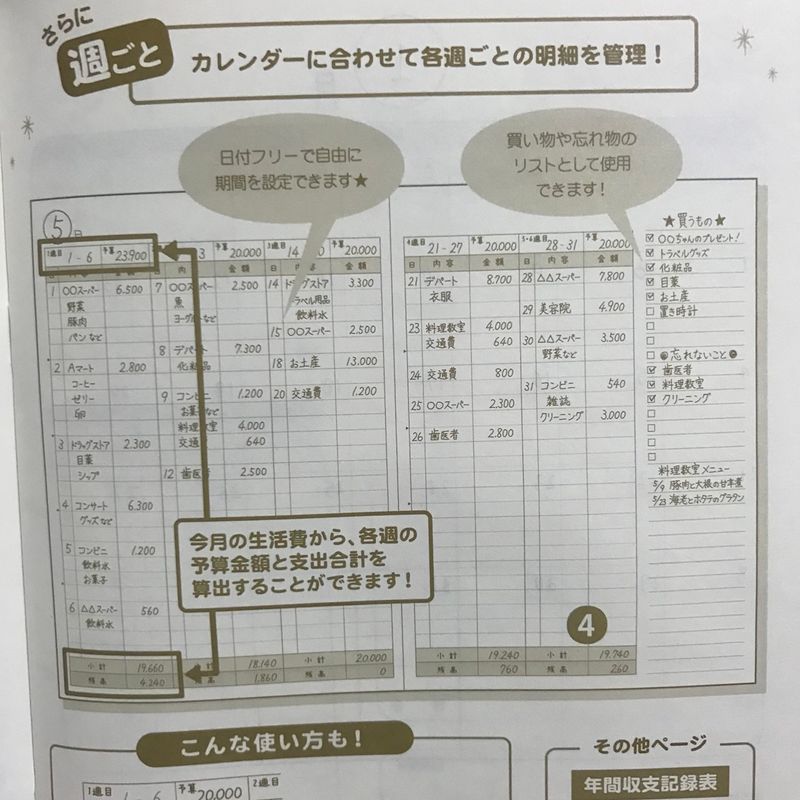 The book I chose has a calendar section, a monthly section with your income, recurring bills (rent, gas, electricity, water, mobile, medical, etc.), and a weekly section to write down each individual expense.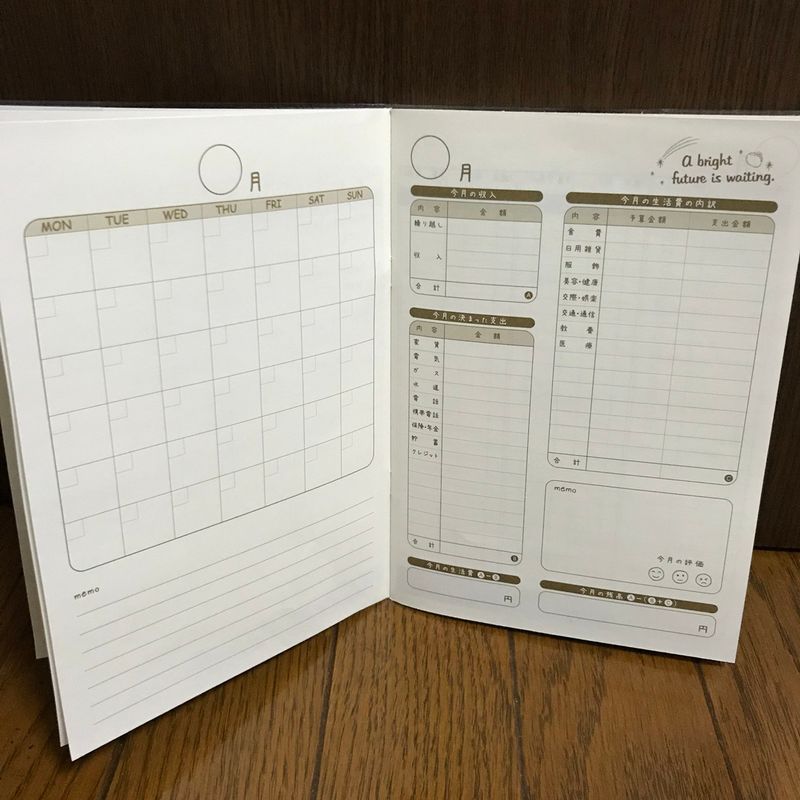 There is also a section with an estimated budget that you want to set for yourself for each category (clothes, food, etc.), and the amount you actually spent on those things. It even has a cute memo section with smileys on how your budgeting goals went.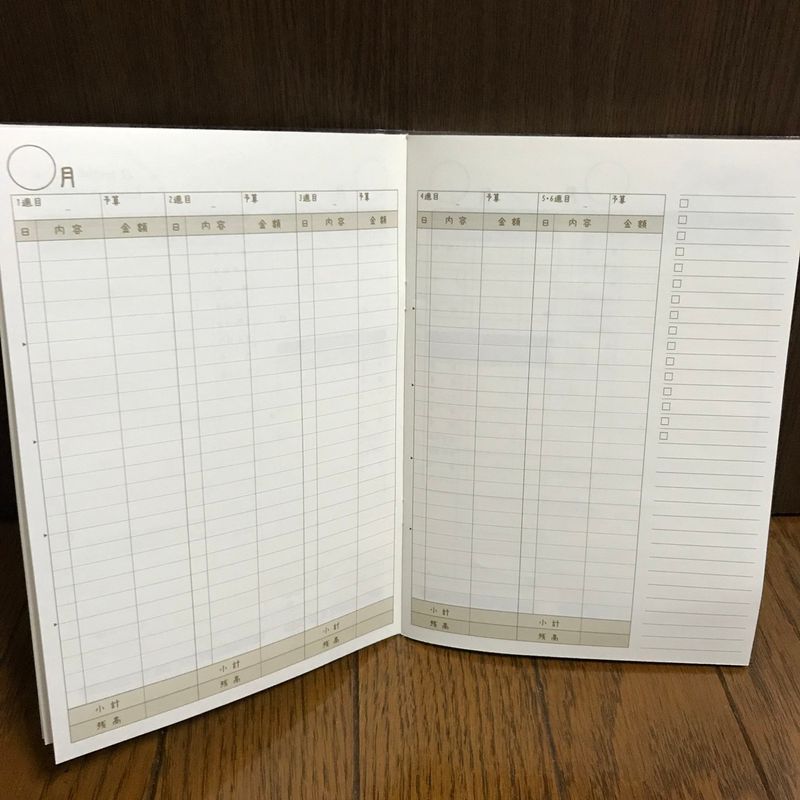 I really like how this book breaks everything down in an organized and detailed manner. I also like how these housekeeping books are not on a yearly schedule. Unlike a planner, you do have to write the month and date down yourself. Nevertheless, the new year is a wonderful time to start organizing!

As I was slowly receiving my bills for the past month, I noticed that some of my utilities, such as electricity and gas spiked up, almost doubling the previous months. Coming from an island paradise, to a very cold country, I experienced my very first winter and little did I know about how much electricity (or gas) my heaters actually consumed. Going forward, this is definitely something that I will take into consideration when budgeting for the cold wintery months.
Some tips I've learned is to make my existence smaller by closing doors to unnecessary rooms, and by not using my two heaters and kotatsu at the same time. Haha. Hopefully by being more aware of these tips, my future bills will lessen, and I will be able to budget better.
Another common tip when budgeting (that I "try" to abide by) is never to grocery shop on an empty stomach. This is pretty common knowledge, but it does get the best of us (especially me). I do admit that Japanese snacks are irresistible, and I am a sucker for anime collaboration snacks... so a lot of money I could possibly have saved went there. 'Treat yourself 2019,' and 'Live your best life,' right? I think I should live by this motto after I budget better.
Hopefully a little bit of saving here and there will add up, allowing me to adventure and explore more of beautiful Japan as well as partake in some wonderful festivals! One day I would like to attend the Sapporo Snow Festival, but until then... I need to budget budget budget! Dreams can come true!
---