Apr 21, 2019
I am a huge sucker for Japanese magazines because of the goodies that you can get from them. I used to buy a few back in the States, but they were always overpriced. A lot of the times, you can get pretty sweet deals, like this Sweet issue I picked up this month for April's edition. I had to get it because it was Sweet's 20th and Samantha Thavasa's 25th anniversary collaboration. I am a big fan of the adorable brand Samantha Thavasa, and I own a few of items. This magazine edition came with a cute wallet with a heart keychain. The best thing is that this magazine was only ¥1000! What a deal, I just couldn't not get it.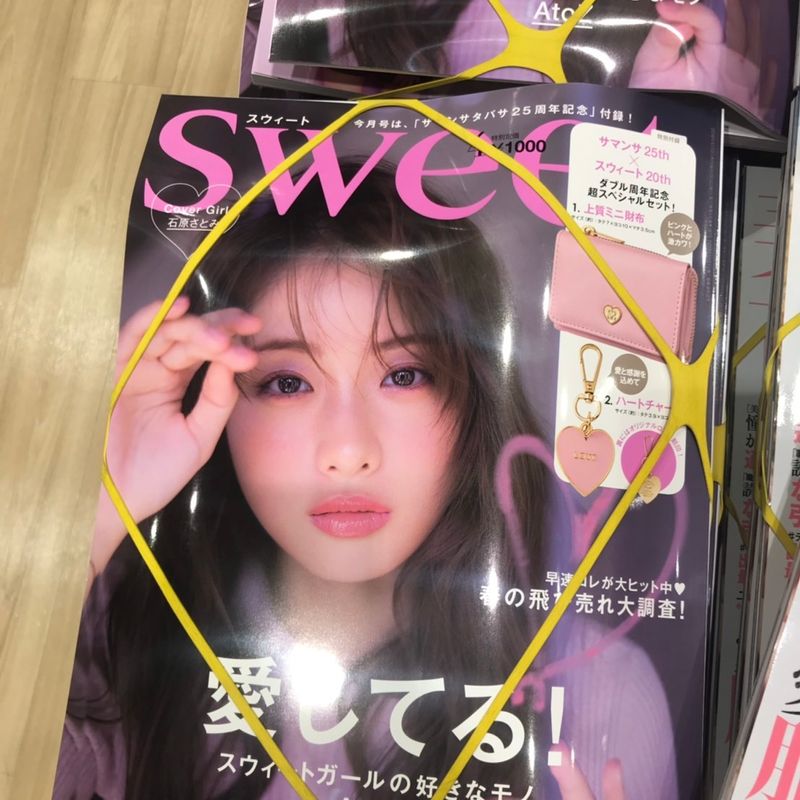 I purchased the magazine at my nearby book store. You can also find these magazines at the convenience stores too. Usually inside the magazine, or behind it is a box that the goods are kept in.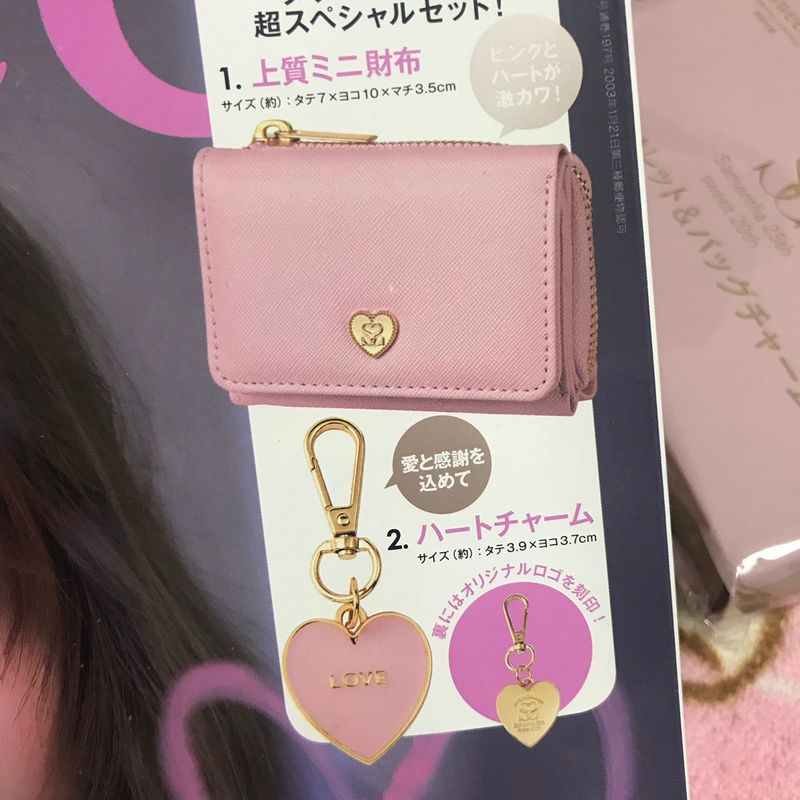 This is a close up of what's inside.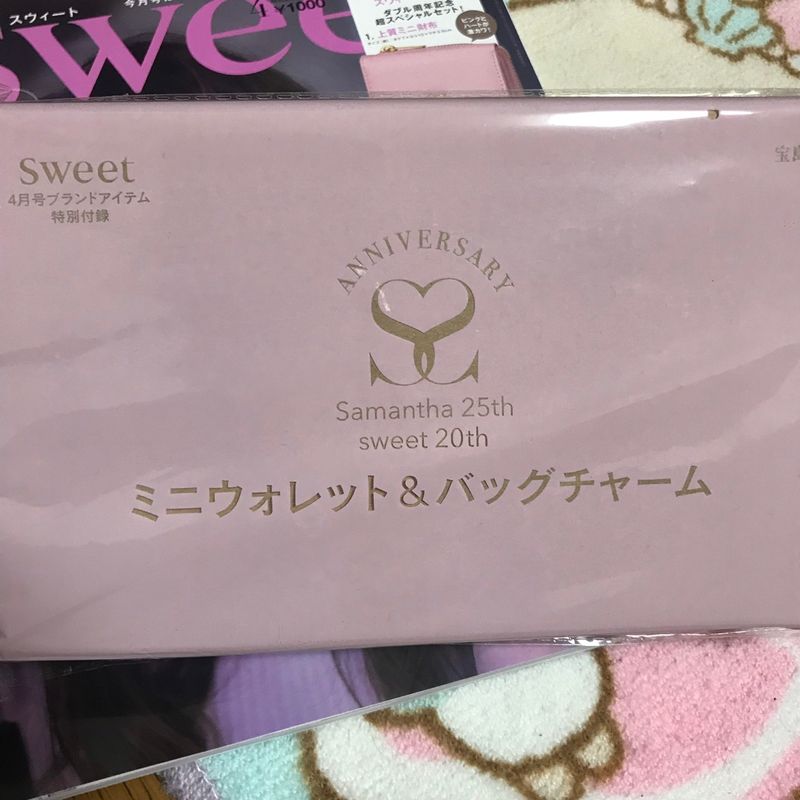 This is the box that was attached to the magazine. This is probably the cutest packaging I've seen, because usually it's just a cardboard looking box.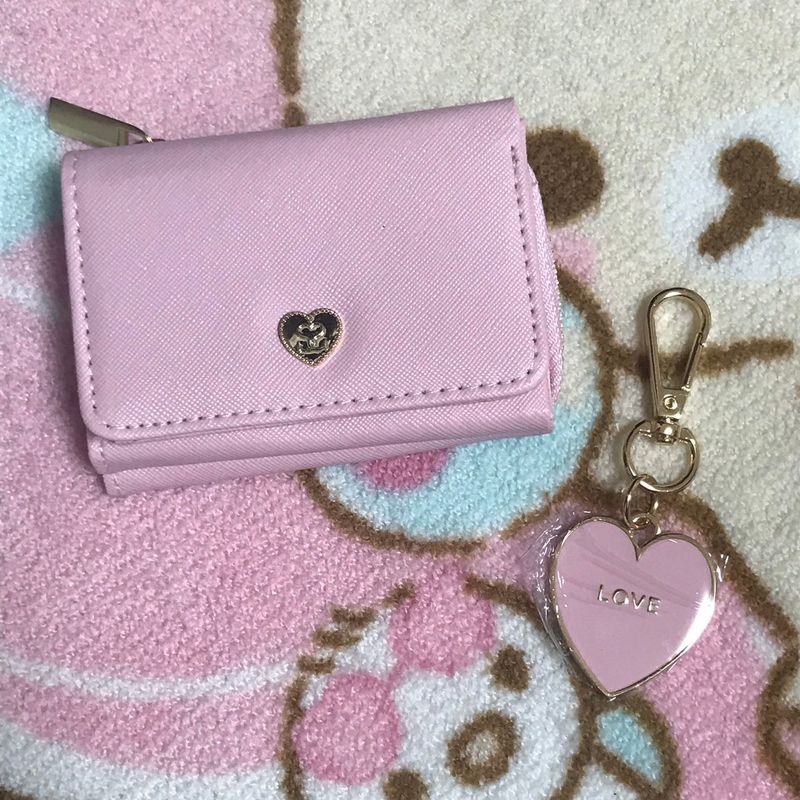 The quality of the wallet and keychain was very impressive (especially the keychain).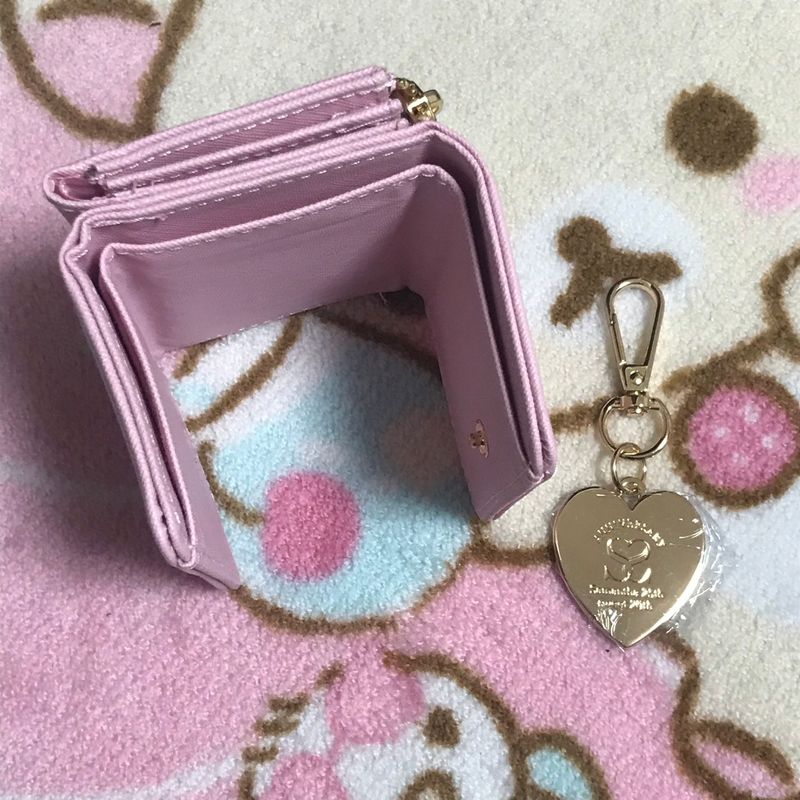 The style of the wallet was perfect, because of its trifold for bills, and a a separate zipper pouch for coins. I really needed a new small wallet since the ones I brought from the States are too small for Japan bills. The only thing that this wallet lacked was the space for cards. There are a few slots in the center fold where the bills go, but it is difficult to fold and button the wallet. The keychain has a nice SS engraving for both companies anniversaries collaboration.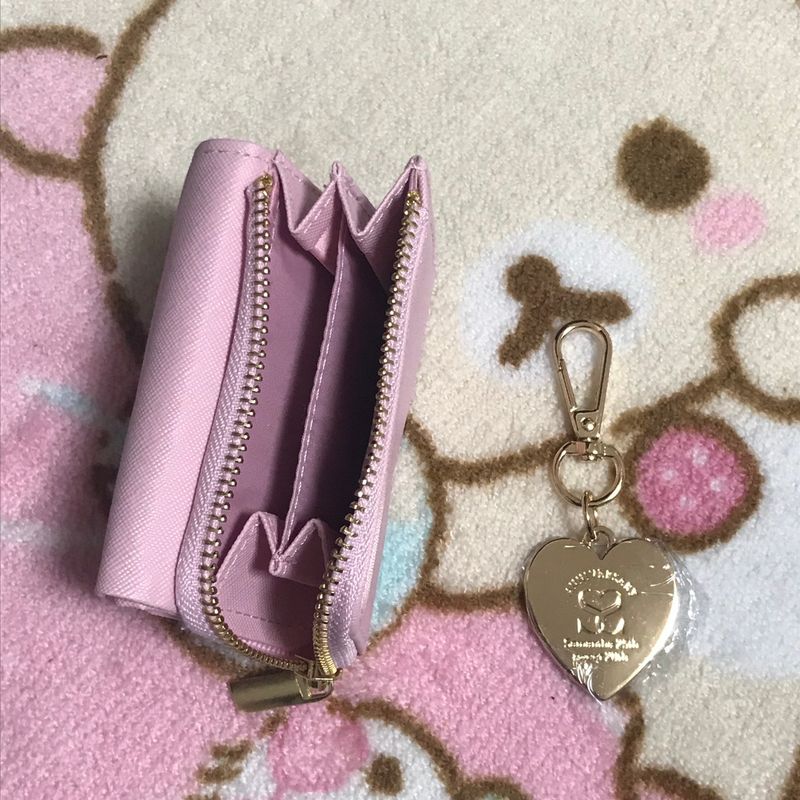 I am very pleased with this wallet (besides the card slots). I am just a little afraid to use it since it is such a lovely pastel pink color. I've already seen other girls at the store using this wallet, so I'm glad I made the choice of purchasing this popular magazine collab!
The magazine is also very nice with lots of fashion and trendy outfits and accessories (sorry I didn't take photos). There are cases where magazines, aren't magazines and just little info booklets of the product it comes with. That made this purchase all the worthwhile!
---