It's hard going to a country where they don't know English. Particularly one that isn't used to foreigners
Japan is also still very new to us English speakers, so it's a good idea to be prepared with the basics. That way you're not entirely caught short.
Below is a link to a lesson in my Jvlog. Please check it out!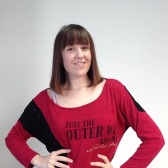 A twenty year old something, who came to experience working life and travel in Japan. What will she experience? What will she see? What will she do? Find out in this amazing travel blog and Jvlog!
I also have a daily updated Facebook Page! https://www.facebook.com/smallgirlbigjapan