Feb 5, 2019
My favorite part of spring isn't that the weather starts to get warmer and I don't have to layer up anytime I want to leave the house. Though that is nice, I look forward to January and February because it's strawberry season in Japan.
Farms open up their doors to all-you-can-pick strawberry events. The fruits are cheaper at the grocery store. And the store shelves are stocked with different snack manufacturers' seasonal strawberry creations.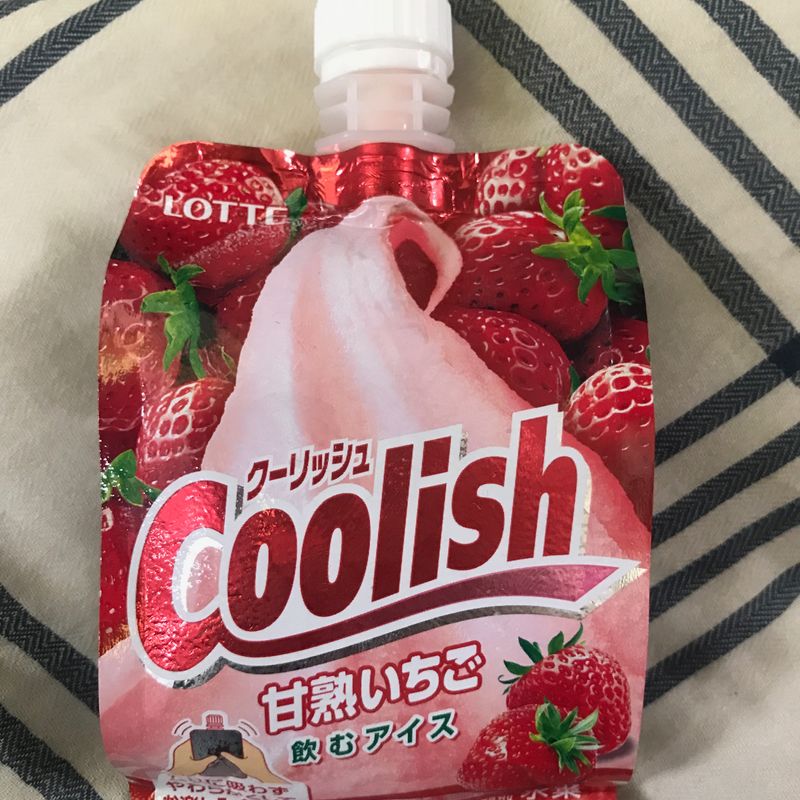 My favorite Japanese ice cream maker, Coolish, threw their hat into the ring as they do every year. I was so excited to see the return of the strawberry Coolish flavor.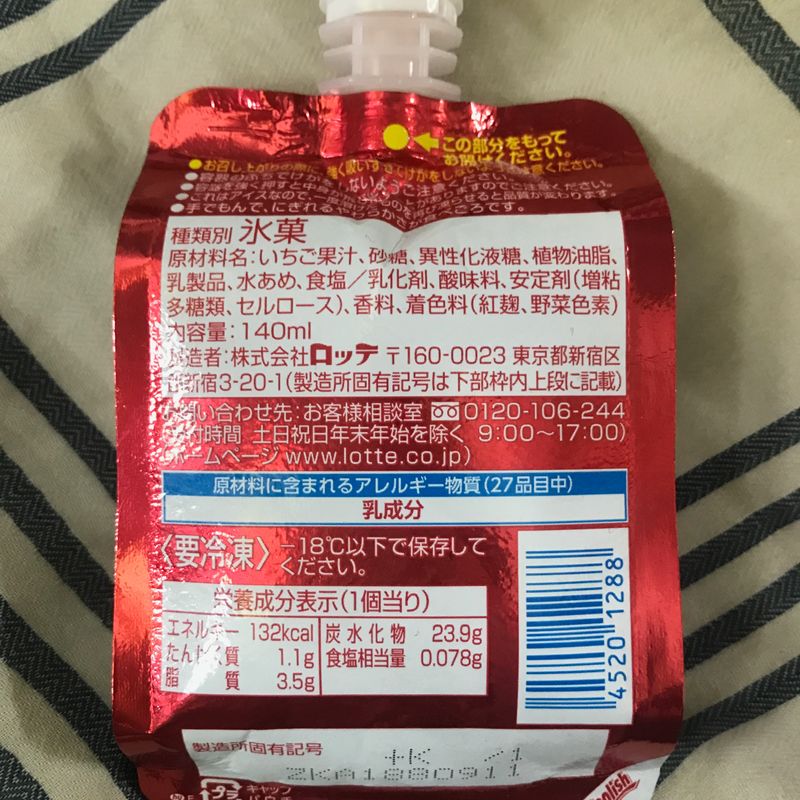 If you don't know, Coolish ice cream is a type of "drinkable ice cream." You may be a bit skeptical, but it's absolutely delicious.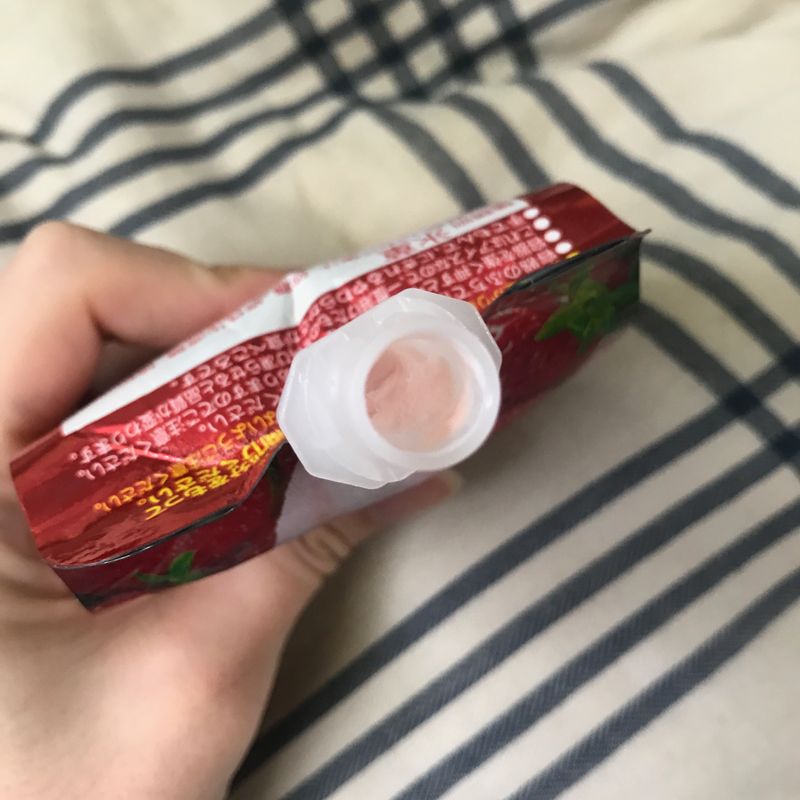 No matter how long you freeze it, the ice cream never gets super hard. I'm not sure if its the formula of the ice cream, or the special packaging that is used, but massaging it in the package will give you an ice cream that is consistently like soft serve.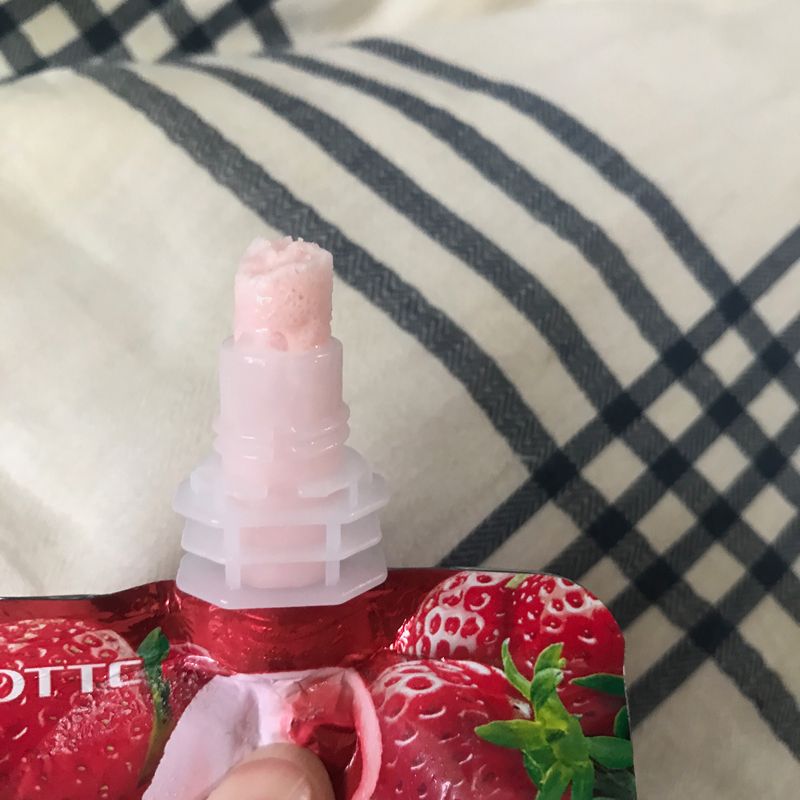 Then, you can squeeze the bag and drink the ice cream from the plastic tube. This strawberry version was just as delicious as any of their other flavors. What I like about Coolish, besides the novelty of it, is the accuracy of their flavors. They don't taste artificial. Instead, they are true to their real counterpart.
My only complaint is that the ice cream was a bit lighter than what I was used to. Looking at the ingredients list and the caloric information, it seems as though the formula is a bit different from regular ice cream, making it not as heavy. But that meant that the strawberry packed less of a punch as well.
Either way, this is an ice cream that I can recommend in the colder months as well as in summer. But for now, enjoy this delicious seasonal ice cream, as it won't be around for much longer!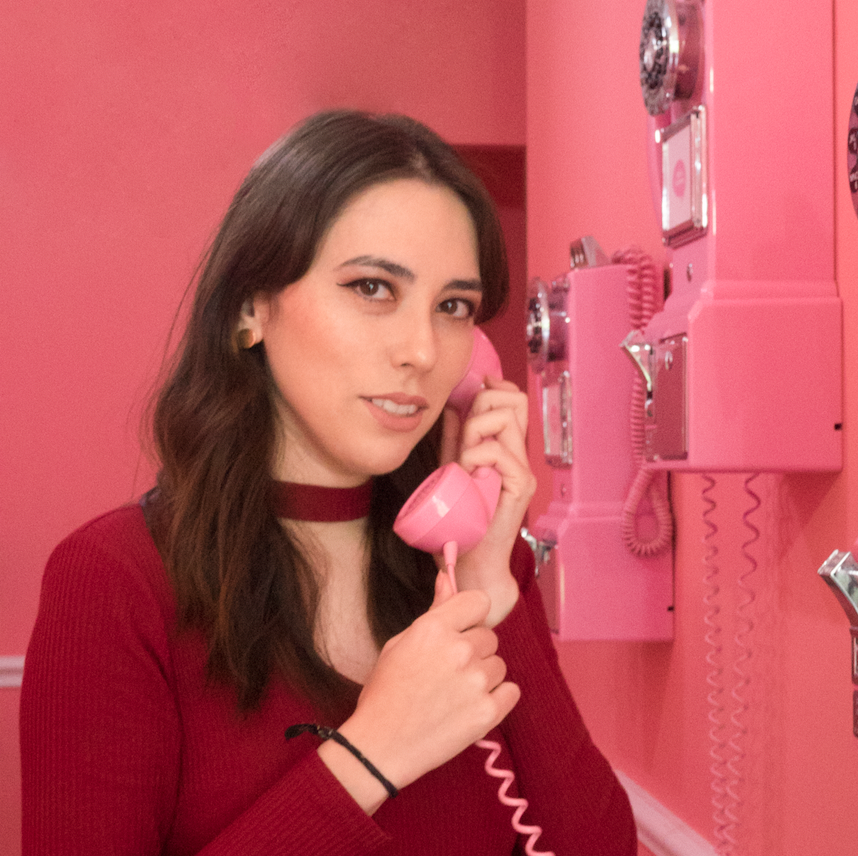 I like petting cats and eating snacks.
Check me out on IG for more Japan-ness: www.instagram.com/mochuta/
---