Feb 22, 2019
That's right. I'm one of the newest enrollees at Poop Academy, Spring class. In order to help achieve my 2019 New Year's Resolution to learn more Japanese, I decided to be proactive. I've only been a student for a few weeks now, but student life has been going great.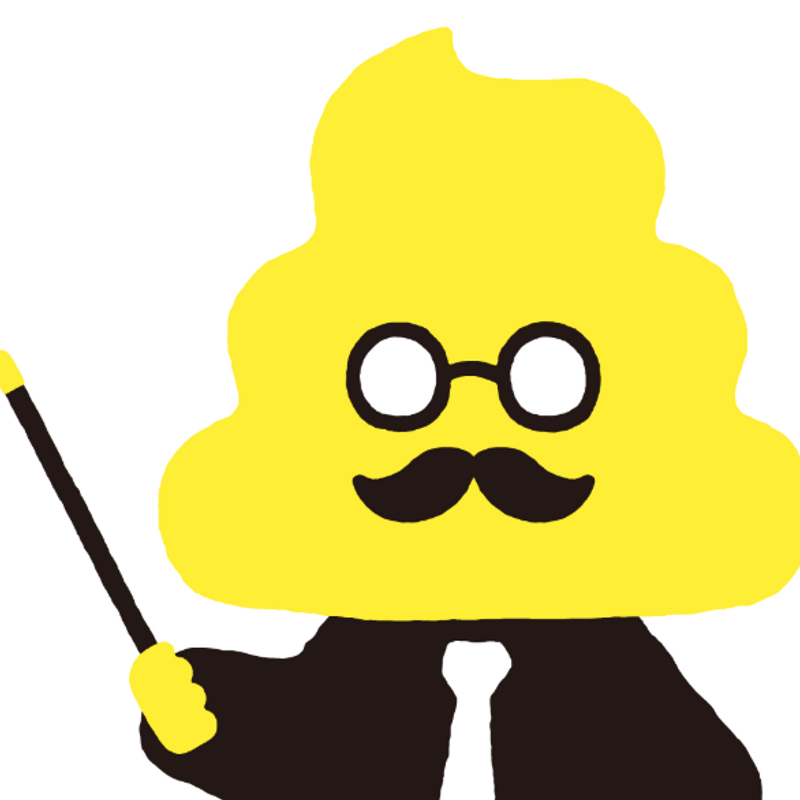 You probably recognize the professor. He's a quite famous character. In addition to being a famous published author of many different kanji-learning books, he's also appeared on TV and in collaborations with other brands.
The curriculum at Poop Academy is pretty lax. You don't need any former kanji training in order to enter. All you need is a can-do attitude. To test your kanji reading abilities, you can take some quizzes online at your own pace.
This is from the first-grade level. Can you read the red, underlined kanji and write the hiragana for it in the box below?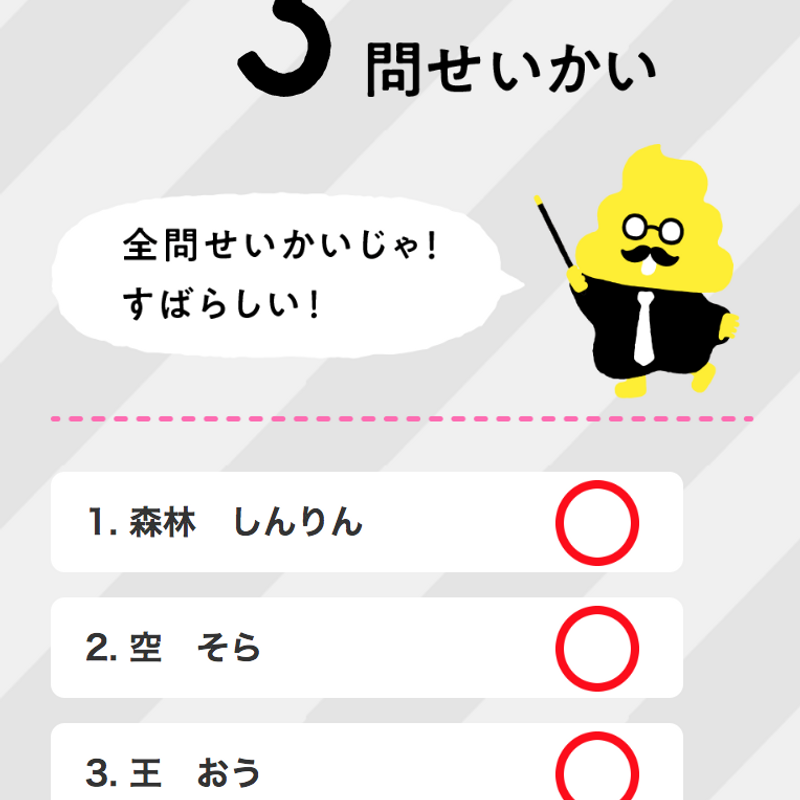 I felt like a champion when I aced the first-graders quiz. But don't be like me and let it go to your head... Flying high on my success, I got cocky and jumped straight to the sixth-grade test. I didn't fare so well.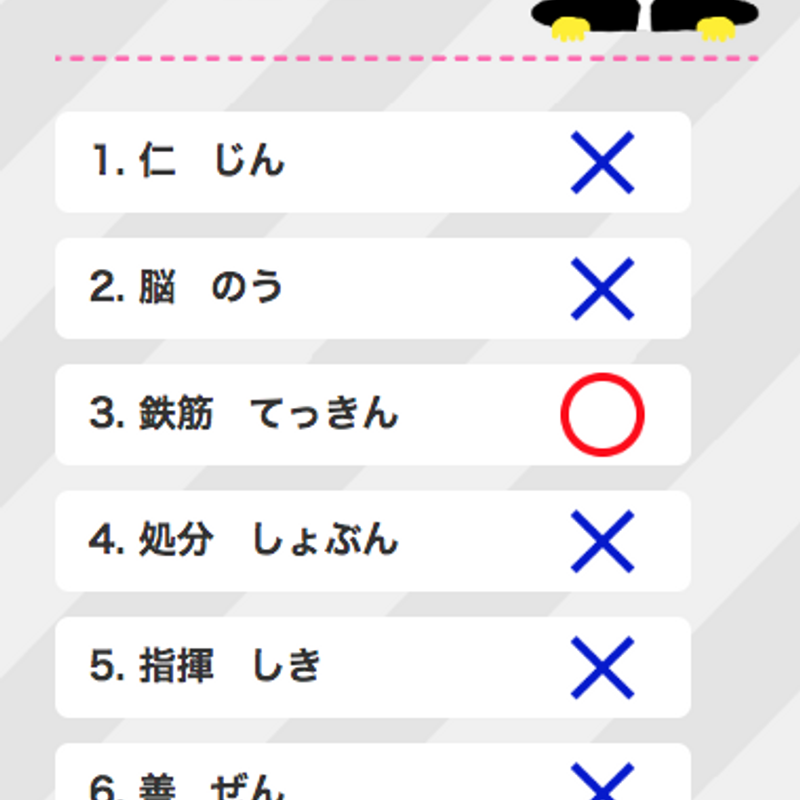 And to be honest, I only knew "tekkin" from the manga "tekkonkinkreet" and "mo" from the extra large helping options at restaurants. I definitely need to study more.
However, it's not all bad news. When you successfully study or complete tasks, you are rewarded with "buree" (a fart sound) coins. And, just for enrolling you are given a free 400 buree! These coins aren't just internet points, by the way. You can trade them in for real-life goods at the online shop.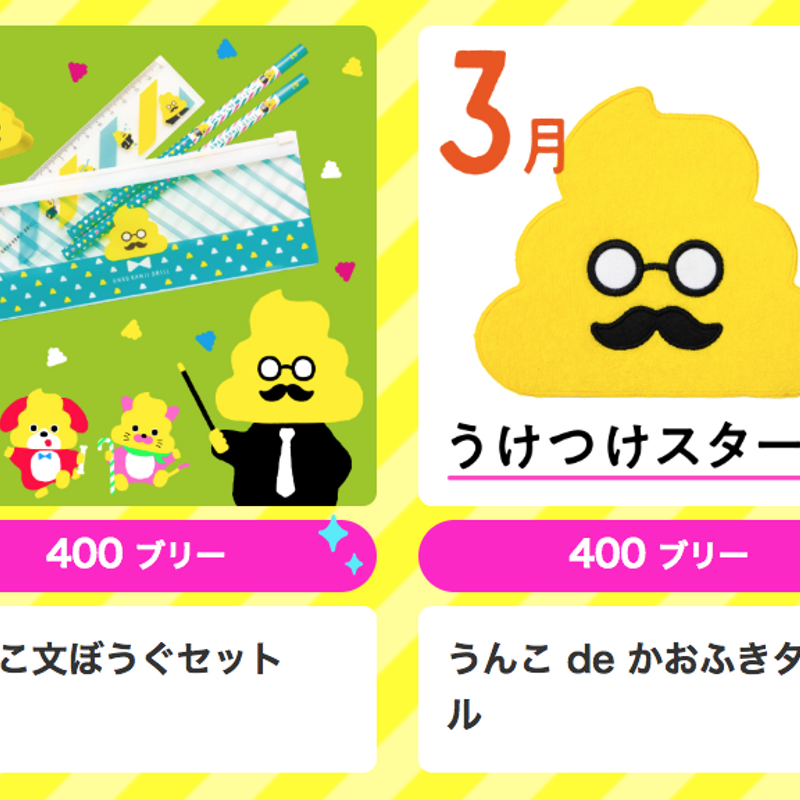 So, just for enrolling, you can get some free items! I didn't want to wait for March, so I decided to get the pencil case, ruler, and pencil set with my 400 free buree.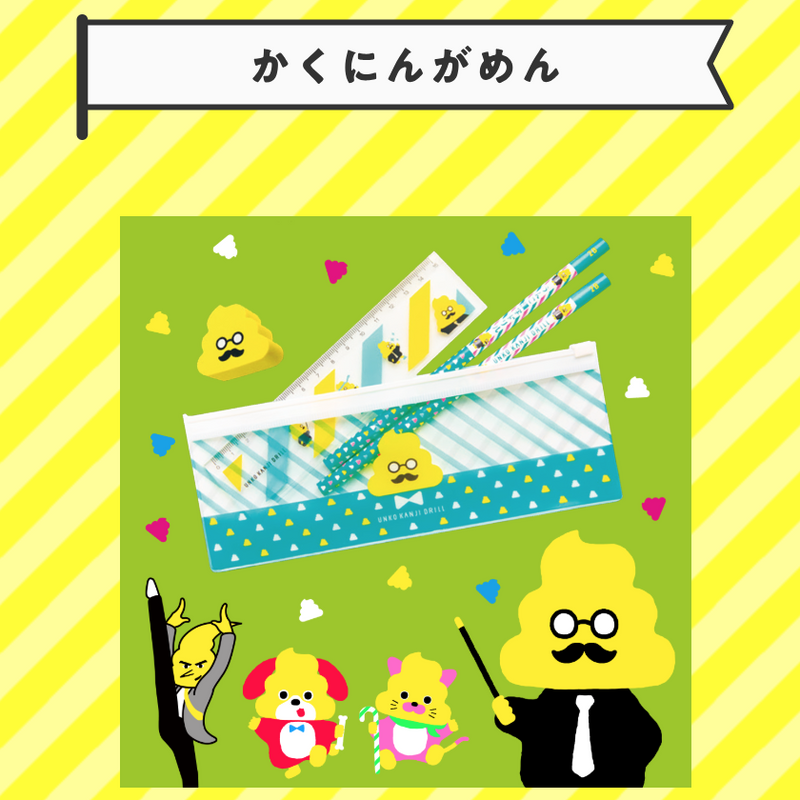 Supposedly, items will ship a month after your order (while supplies last). I'll let you know how poop-tacular these goodies are once they arrive in my mailbox!
Now, don't you want to become a member of Poop Academy? Thankfully, unlike fancier schools with set enrollment periods, Poop Academy is always ready to welcome new students! You can sign up here and start. You will need to put in personal information, such as your name and address, but it is a legitimate company so you shouldn't fret too much. Good luck and I look forward to seeing you in the virtual hallways!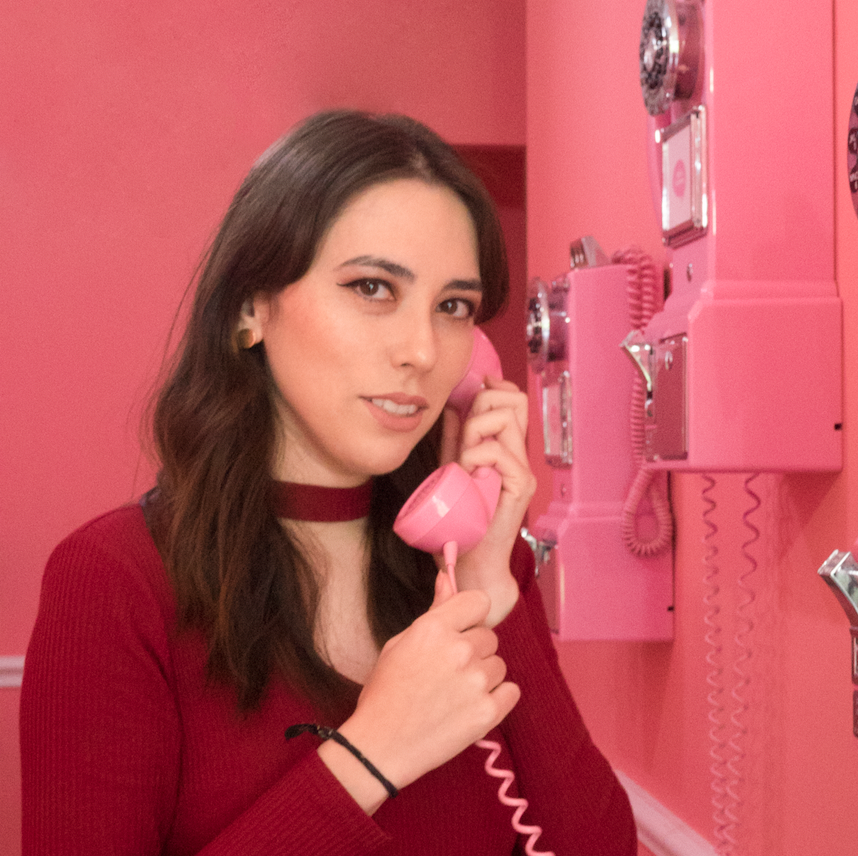 I like petting cats and eating snacks.
Check me out on IG for more Japan-ness: www.instagram.com/mochuta/
---
1 Comment
I guess I have to try this (笑)