Jun 15, 2018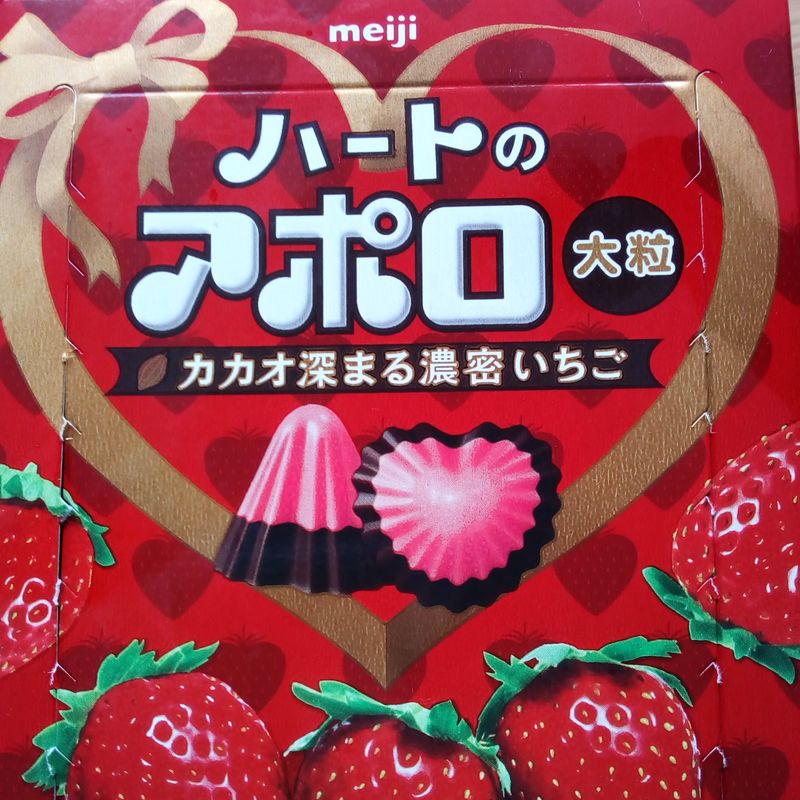 My favorite dagashi (cheap candy) is Apollo... which I only treat myself to from time to time. Of course, these fancy heart-shaped giant Apollos are individually wrapped in a box that makes it look like you're gonna get way more.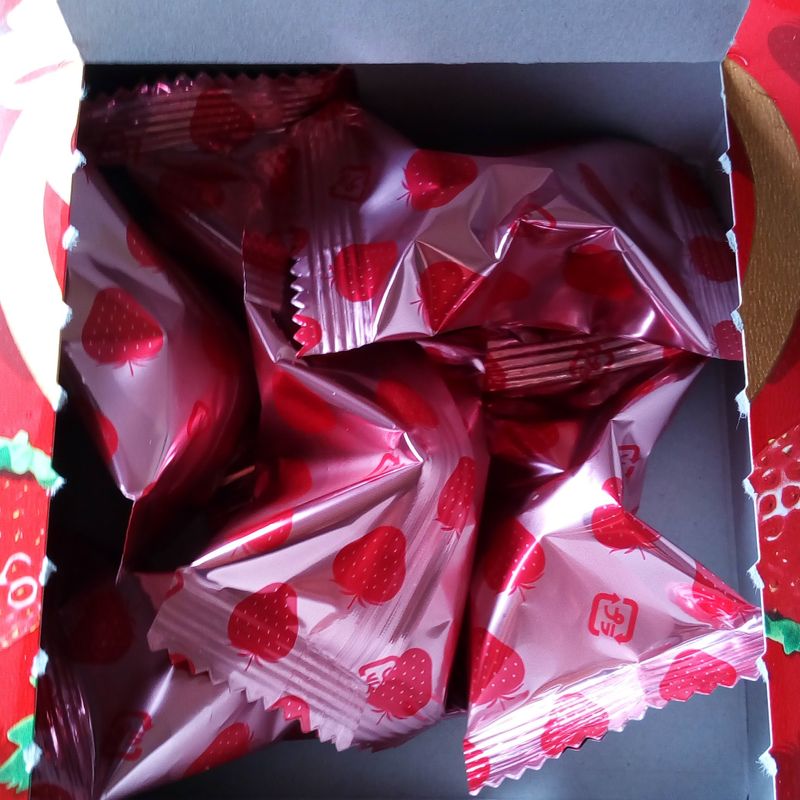 There are only seven giant Apollos inside the box, which costs around 170 yen.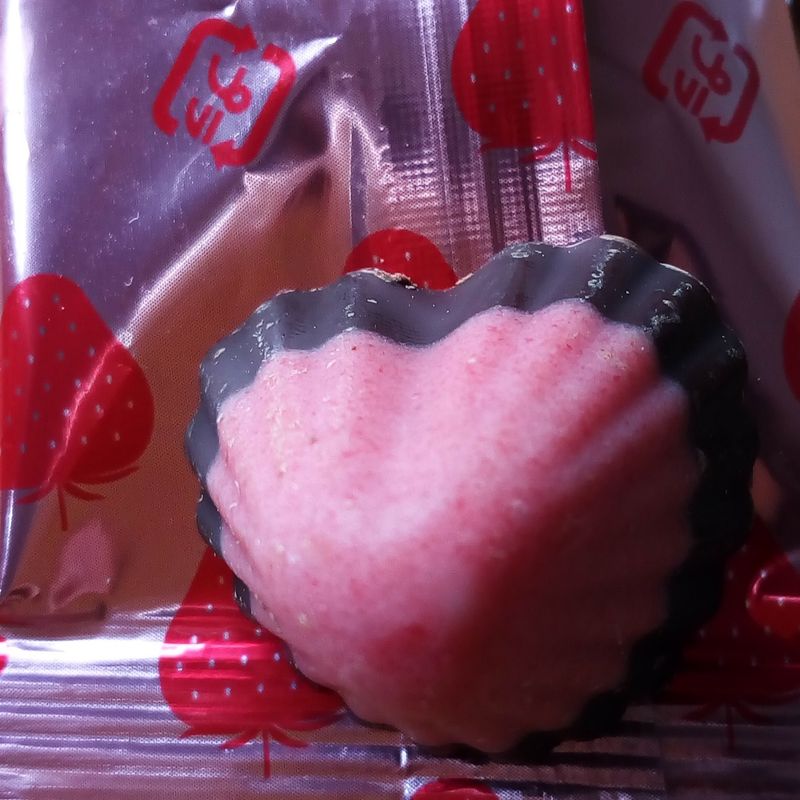 The heart shape is cute and everything, but am I even gonna notice or look at that?
I just wanna eat the yummy strong flavored strawberry and chocolate candy. Even though the flavor isn't as yummy as these 'deep flavor', there's more value in the little boxes of the original candy for around 100 yen.
---