Jun 8, 2018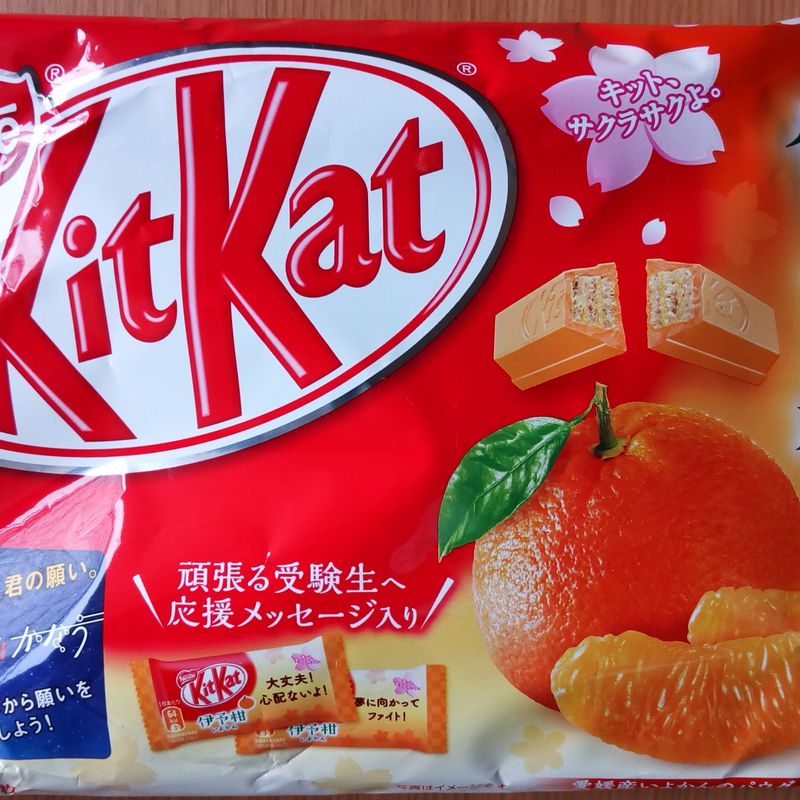 The saying "gokaku no iyokan" sounds like 'the scent of success in exams.' It makes sense that Iyokan flavor Kit Kat was used for the exam season flavor, with quotes like, "Hang in there!" Printed in English. Below says, 'Face your dreams and fight!'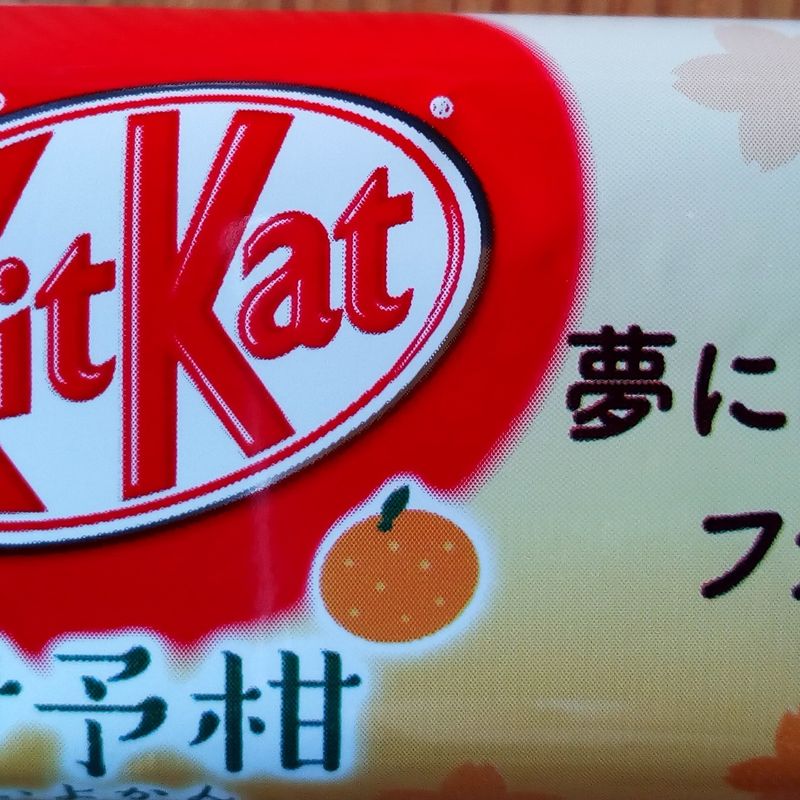 The fruit is a mikan and tangerine hybrid primarily grown in Ehime Prefecture. I found these in Fukuoka prefecture for only 154 yen at an Aeon group supermarket. I'm guessing they're left over product from the spring season.
Of course the color is a light orange and there's a nice citrusy smell and flavor. It reminds me of a creamsicle with the citrus and cream combination.
I recommend these if you're into Kit Kat with seasonal flavors, if you can find them!
---