Dec 13, 2018
One of the things I enjoy most about traveling to new spots in Japan is the opportunity to try regional cuisine. From prefecture to prefecture you can find so many different local specialties that often it feels like you're in a completely new country.
I headed to Kyushu recently, traveling via JAL, and the last spot on our journey was Beppu, in Oita Prefecture. The region is famous for their onsen, and as you're walking around the city streets you'll find spots where you can literally see steam venting out from the ground. It may seem only logical then that the steam here is used in an advantageous manner - to cook food!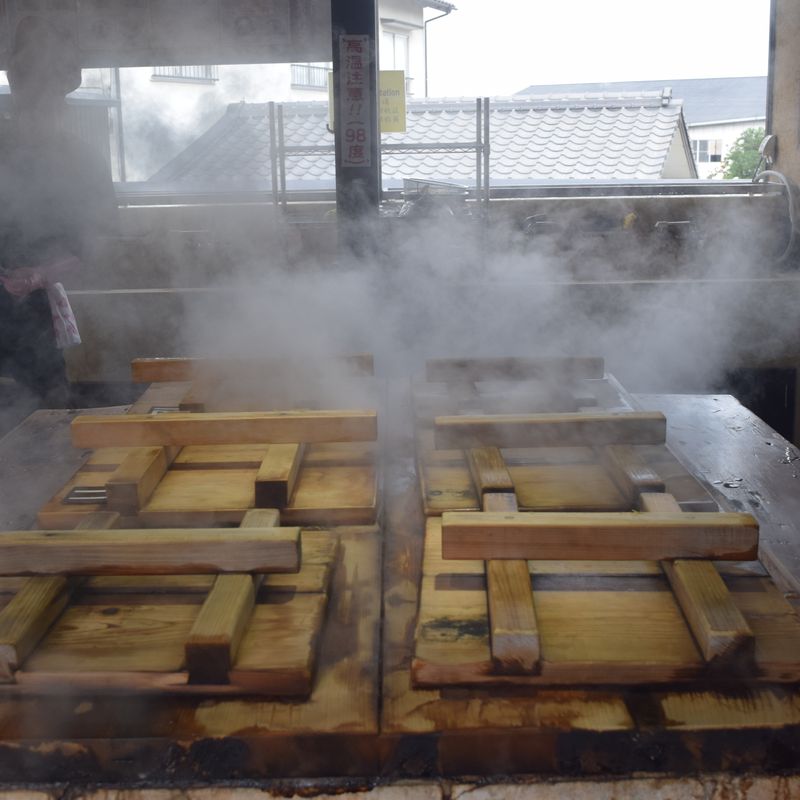 The wonders of Jigoku Mushi
Jigoku mushi literally translates to "hell-steaming," and if you want to give Beppu's steamed eats a try for yourself, there's no better place to do it than at Jigoku Mushi Kobo Kannawa. This place is a DIY cooking experience - you'll be able to cook your lunch yourself thanks to the power of geothermal energy!
First things first, you'll need to decide what foods you'd like to steam. There's a ticket machine by the counter, and it's a matter of picking out what you'd like to eat, paying for the items via the machine, and then taking the relevant tickets to the staff at the counter. Their menu has a wide range of foods on offer, including oysters, shrimp, eggs, and various meats to name a few. We kept things pretty simple, and stuck with nikuman, assorted vegetables, and some pork belly.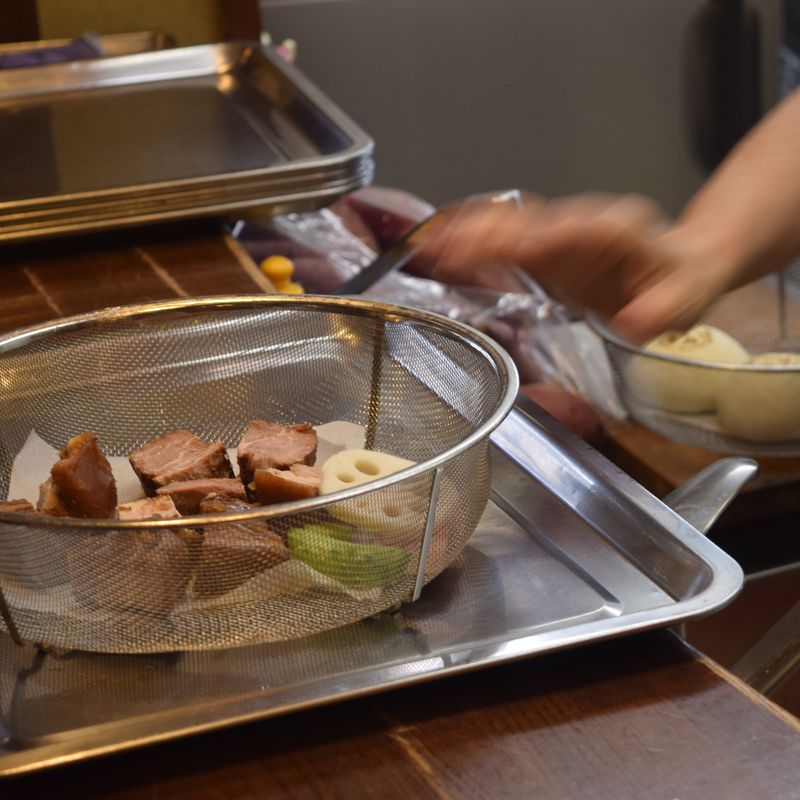 Once you've given the tickets for your chosen eats to the staff member at the counter, they'll get your order prepared. Your food will be handed to you uncooked in a series of stacked wire dishes, ready to be placed into the steam chambers. Each steam "oven" is numbered, and you'll be allocated a particular oven -- so pay attention to which one you're directed to use.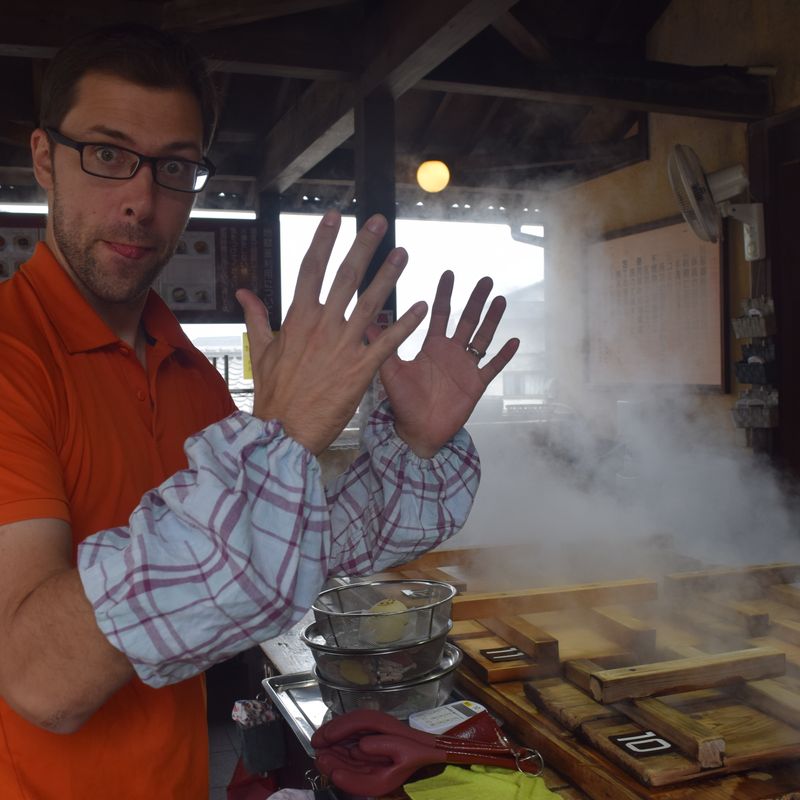 Don't forget to suit up - fabric to cover your forearms and thick gloves will be provided!
You'll notice there is safety gear on hand for when you open and close the steam oven. Be sure to put these on properly - the steam is no joke! Don't be too intimidated though - the staff at the restaurant will come over and help you when it's time to put things in and take them out. Different foods have different steaming times, and they keep a track of what you're cooking via a timer system so it's virtually impossible to mess things up.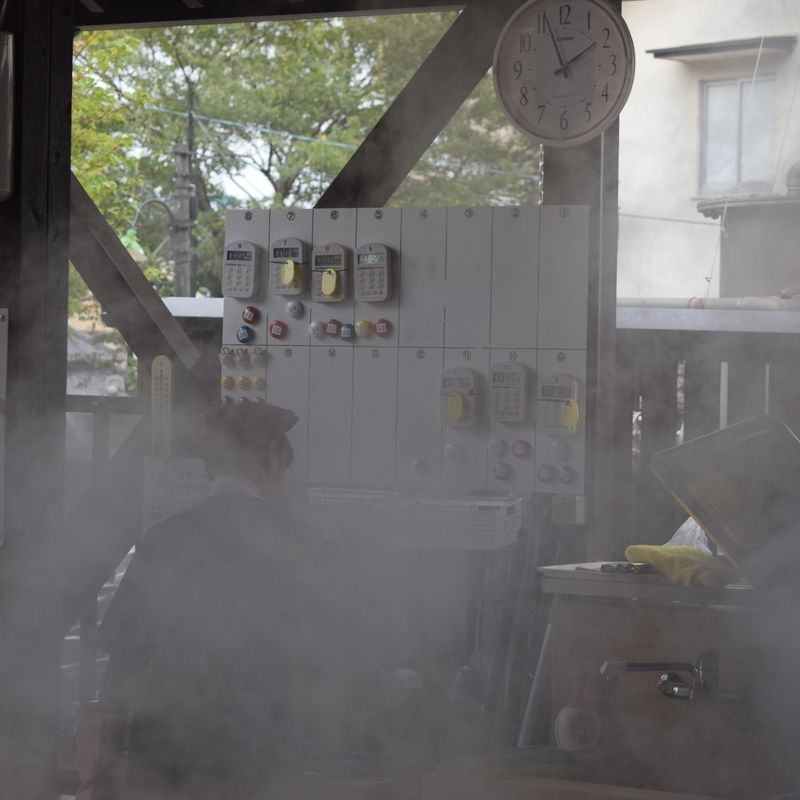 The wall of timers (masked by steam!) that the staff use to keep track of your cooking time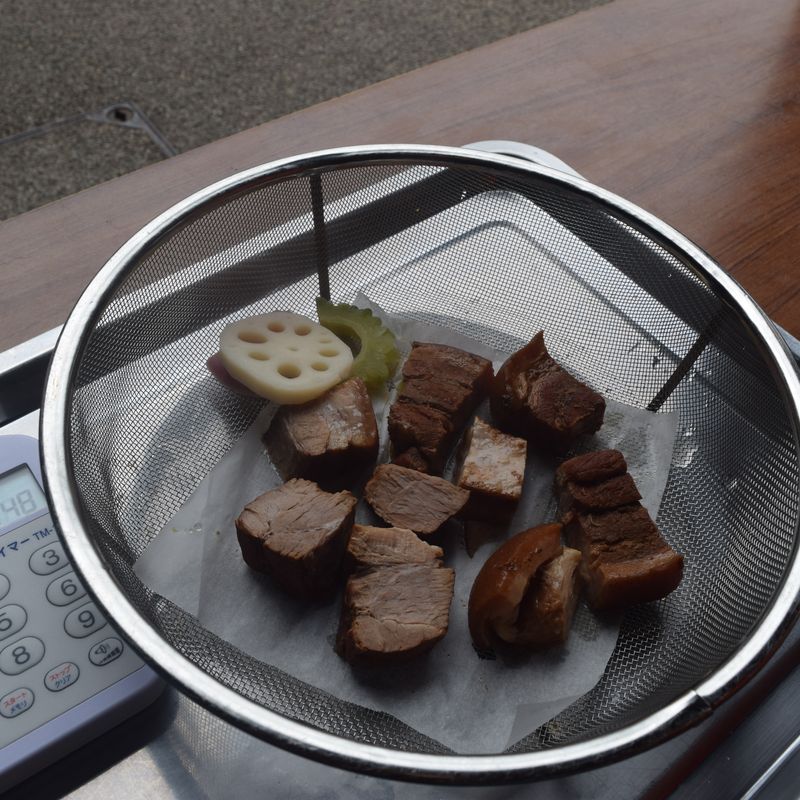 You'll also be given a timer to keep a track of things!
When everything's cooked and ready, it's time to enjoy your meal. There is both ground level and second floor seating at the premises - we opted to sit upstairs since the ground floor was full. Also bear in mind that because there are a limited number of steamers, you may end up having to wait for a while to start cooking depending on the time of day. As we turned up right around lunchtime, our wait for a steamer was approximately half an hour. Factor that in so you don't end up hangry!
We loved our time in Oita Prefecture, and steaming our lunch courtesy of Mother Nature made for not only a delicious meal, but a very unique hands-on experience.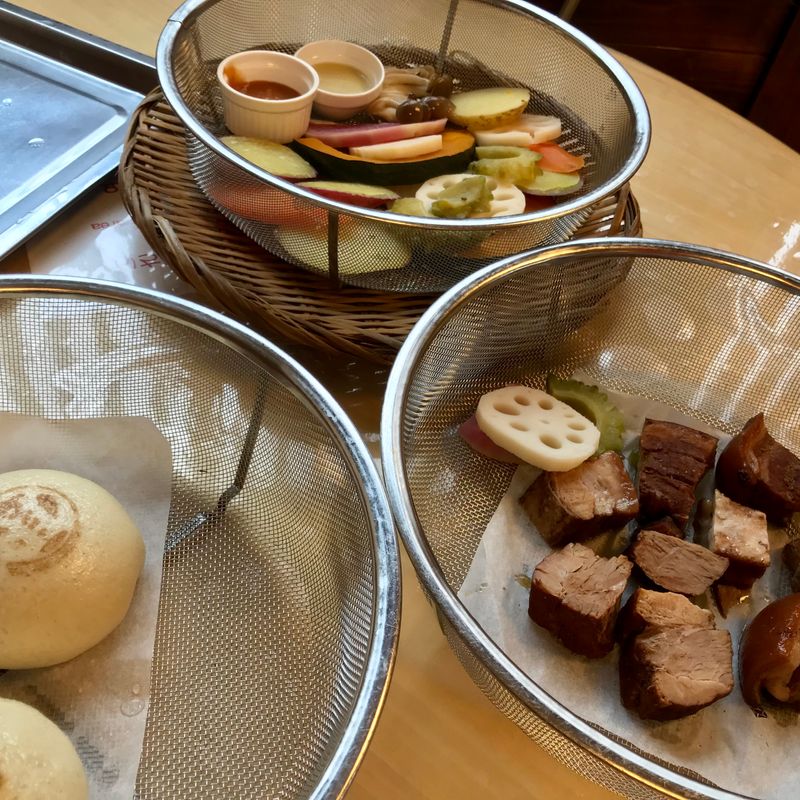 Getting to Beppu: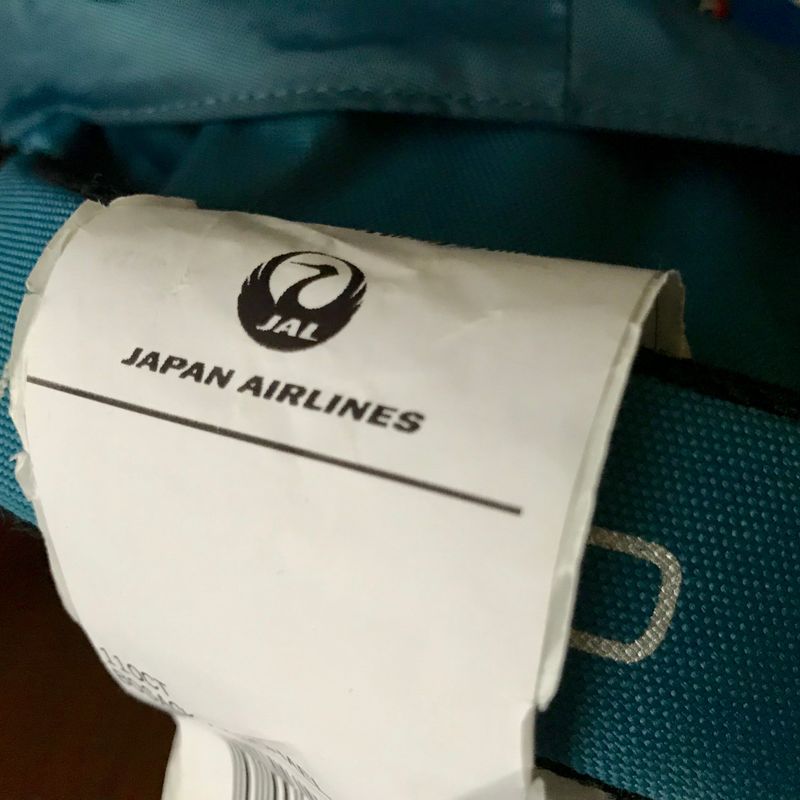 JAL operates several flights a day to Oita Airport from Tokyo's Haneda Airport, making it a convenient and easy to access vacation spot. The flight time from Tokyo to Oita is 1 hour and 45 minutes.
Map details for Jigoku Mushi Kobo Kannawa can be found below. A free public foot bath and steam bath can be found right next door to the restaurant itself, so be sure to leave some time to enjoy those!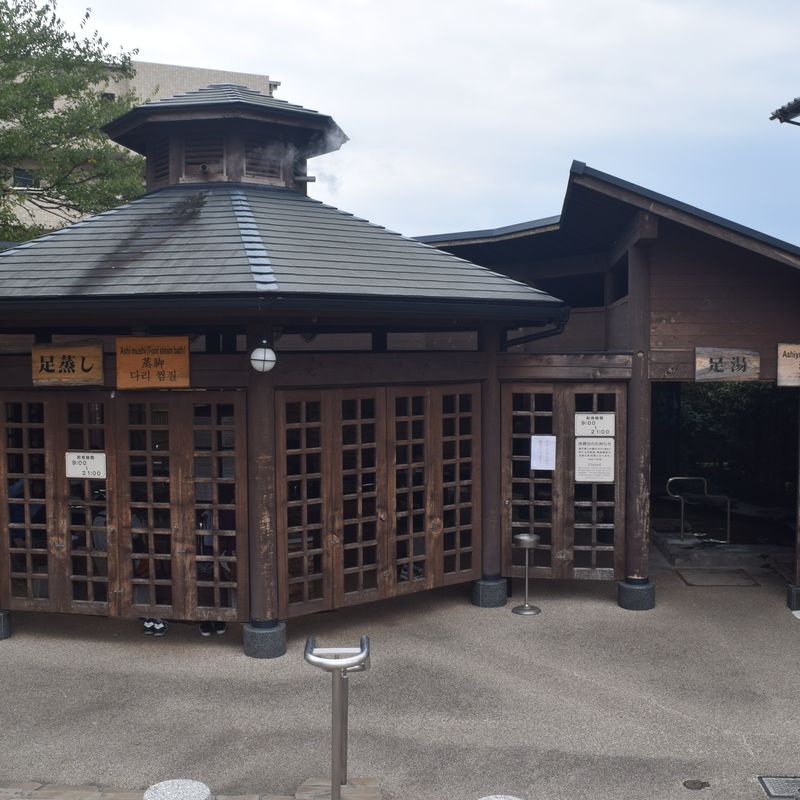 This post is supported by Japan Airlines (JAL), one of City-Cost's Supporters helping City-Cost bloggers to enjoy life in Japan and engage in new experiences.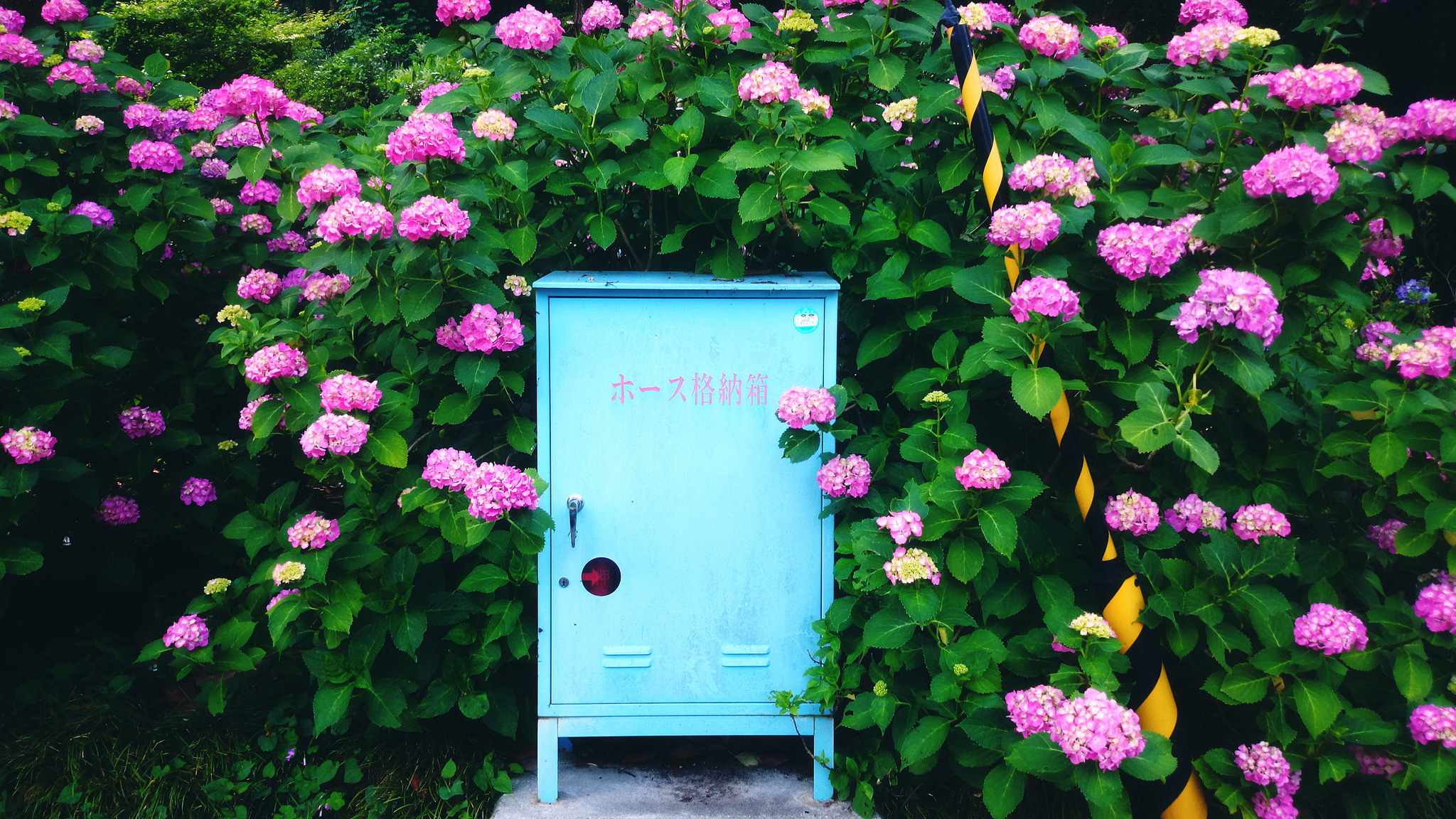 After spending the last several years in the beating heart of Tokyo, I will be spending the next three in the countryside of Japan. I adore this country and all it has to offer - and I'm always learning more and more about life here as I go along!
---