Jul 3, 2017
We passed through Echigo Yuzawa, in Niigata Prefecture recently on our quest to find a house not too far away. We always try and look out for cool or unique things to do when we pass through anywhere - and we definitely found one!
The Echigo Yuzawa train station has a bit of a hidden gem, called the Ponshu-kan Sake Museum. At the museum, there is a tasting section - an entire wall of different local sake, umeshu, shochu and even wine options. My husband likes to think of himself as a bit of a sake-connoisseur, so as imagined he was thrilled when we stumbled across this place!
The premise is simple.
Pay your 500 yen - you will be given 5 gold tokens. You'll also be given a small sake cup to get your samples with.
Have a bit of a browse along the wall of options...there are choices aplenty!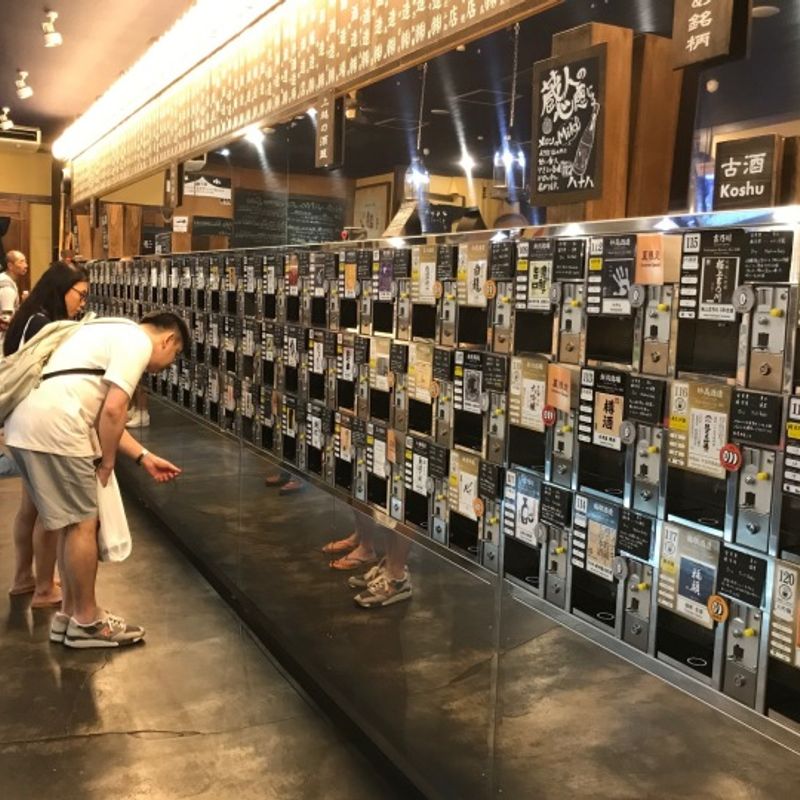 Put your little sake cup under the one that takes your fancy - I'm partial to umeshu, so that's where a lot of my tokens went!
You'll see next to the umeshu that I was sampling, there's a picture of a coin with the number one next to it. That means it's just one token to try that particular drink. Most of the options available only required one token - but there were a few that required two (or rarely, three) tokens.
Pop your token in the coin slot, have your cup at the ready, and press the yellow button.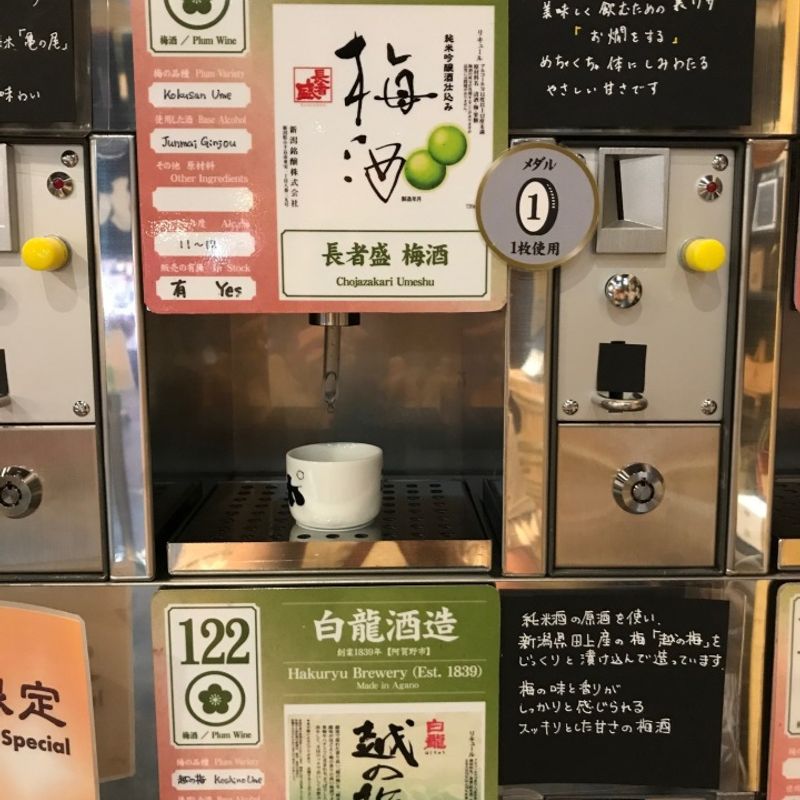 Then, the fun part - bottoms up! Kanpai!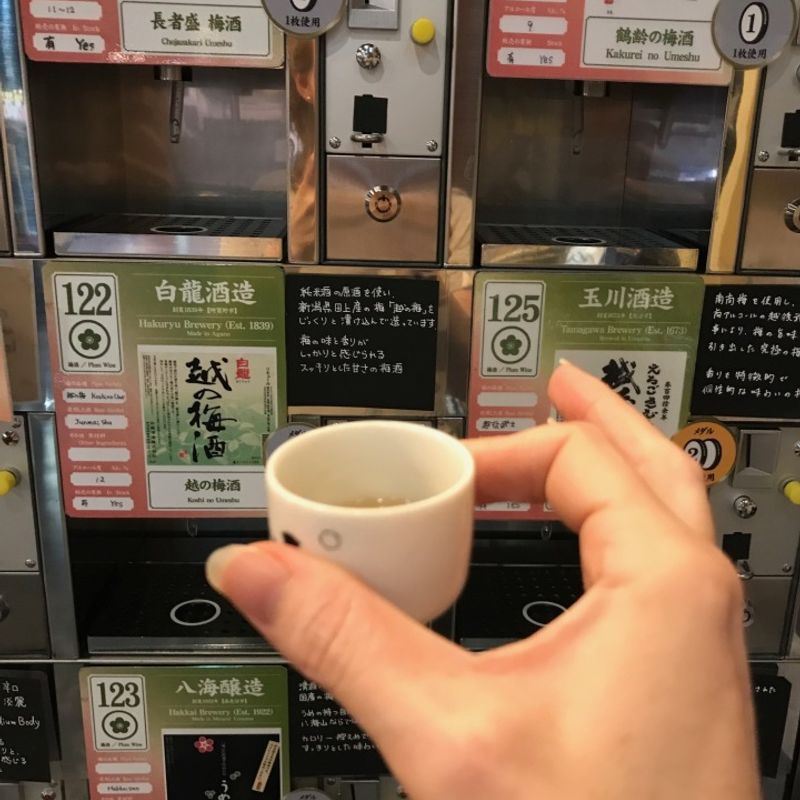 This is a great way to get a bit of a sampling of the local sake, umeshu and so forth - particularly with the sake, Niigata prefecture is renowned for their great sake breweries, so you're in for a treat. You can buy full bottles of things that you try and like if they have them in stock - it's listed by each drink on the vending machine.
If you want to learn more about the Ponshu-kan if you'll be passing through Echigo Yuzawa Station (particularly if you're a bit of a snow lover - it would be a great warm-up in the winter time!) you can check out their website here.
Cheers!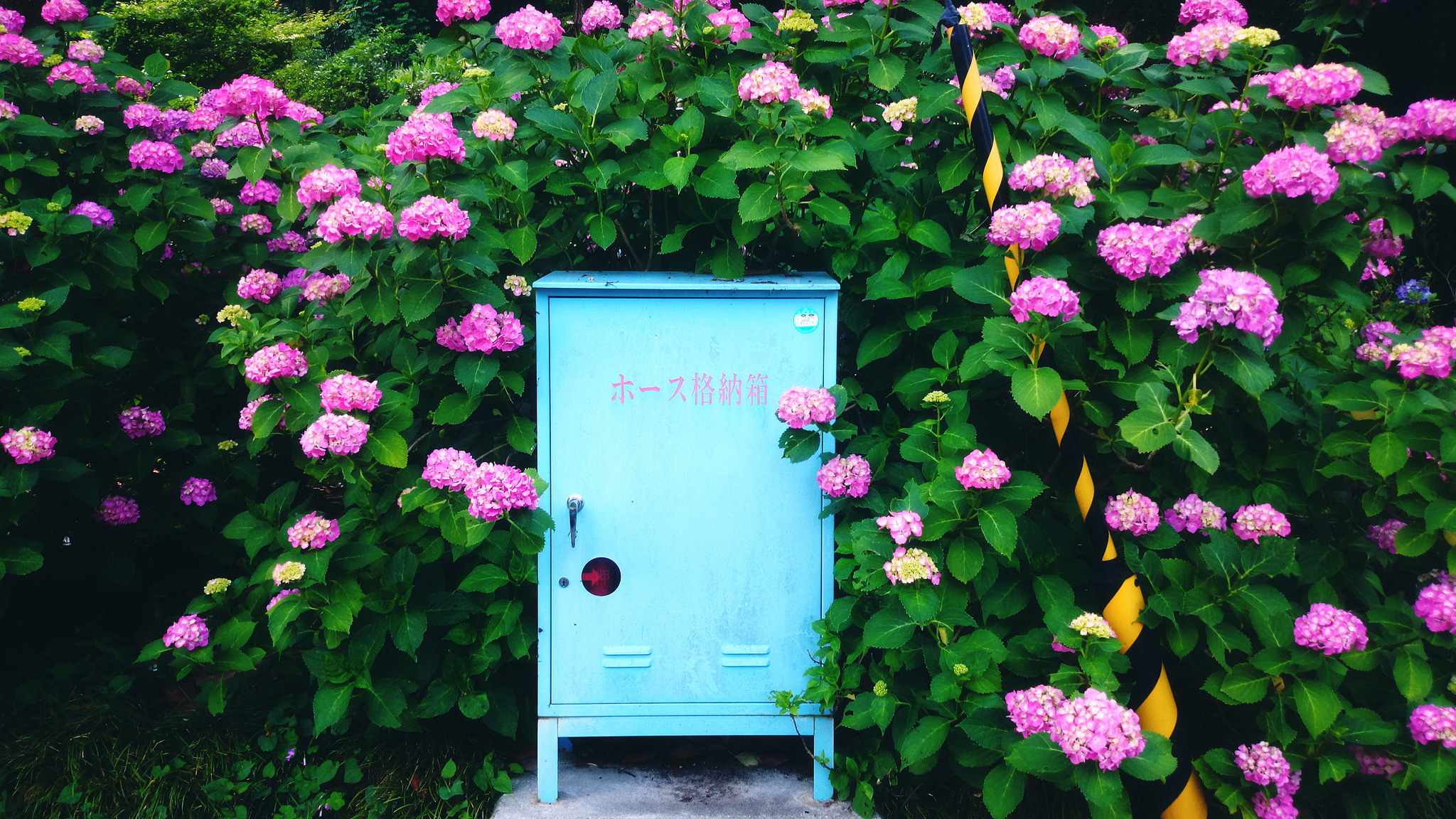 After spending the last several years in the beating heart of Tokyo, I will be spending the next three in the countryside of Japan. I adore this country and all it has to offer - and I'm always learning more and more about life here as I go along!
---
2 Comments
Oooh cool!! I've been here. It's a great way to spend a bit of time while you're waiting for a train. In fact, as train stations go, the one at Echigo Yuzawa is quite entertaining - even just 'window shopping' all the souvenirs they have there.

@Tomuu Yes! They have a gorgeous train station there - we spent quite a bit of time there just checking out all the cool local produce and stuff like that!