Jan 23, 2018
Plenty of my Tokyo based friends were posting online yesterday about the snow that the city has received, and many of those people got half days at work or their children got sent home from school early as the city tried to cope with it. Granted, they did apparently get the most snow since they have in 2014 - and it caused quite the tizzy when it came to public transportation and the like. I'm sure that if we were still living in Tokyo that we would be overwhelmed with the amount of snow received, since it impacts so many things - driving for instance is a nightmare because the roads just aren't prepared for it.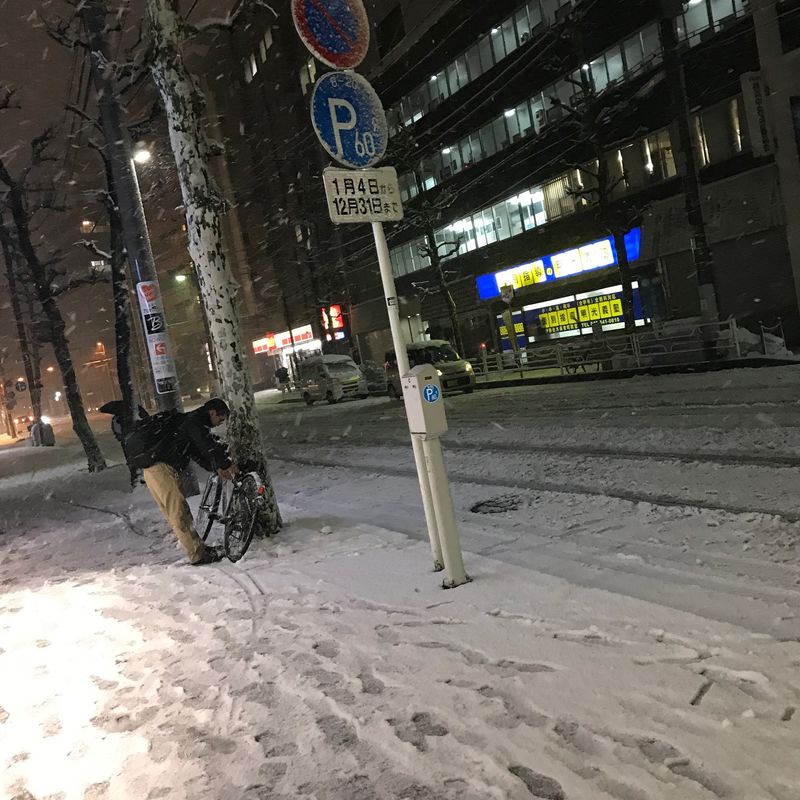 Family in Yokohama sent me this picture...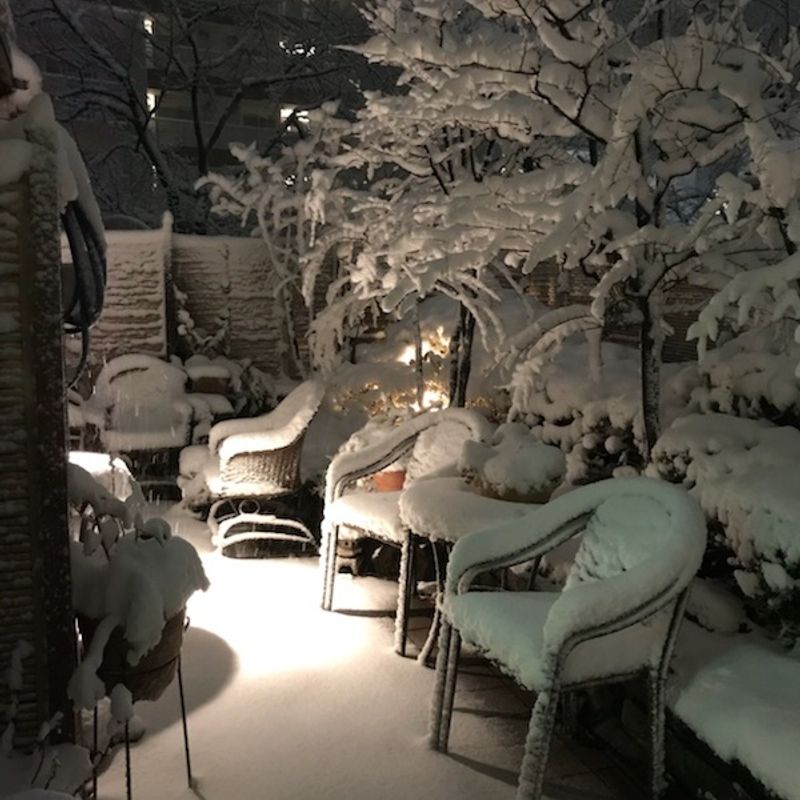 And family in Tokyo...
We had to chuckle a little though at how much our idea of what "a lot of snow" means has changed. We've had mornings here in Niigata where my husband has gone and removed all the snow off the car and from the driveway, and returned back inside for another cup of coffee - only to have to repeat the process because the car has literally been covered again in the time he's enjoyed his caffeine fix and read some of the news. The sidewalks here often have "snow walls" that are as tall as me or higher - but they're just equipped for it here because they know it's coming each and every winter.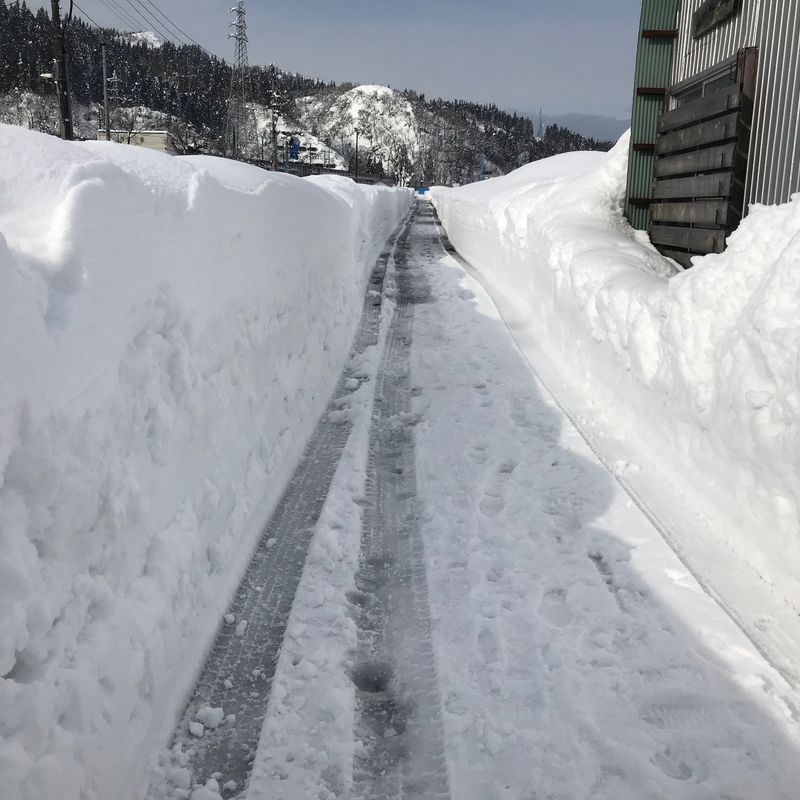 Niigata's sidewalks in winter...toasty!
Not throwing shade to any Tokyo dwellers who had their days disrupted by it - it's just interesting to me that each and every time Tokyo has a decent amount of the white stuff fall from the heavens that it seems to paralyze the city.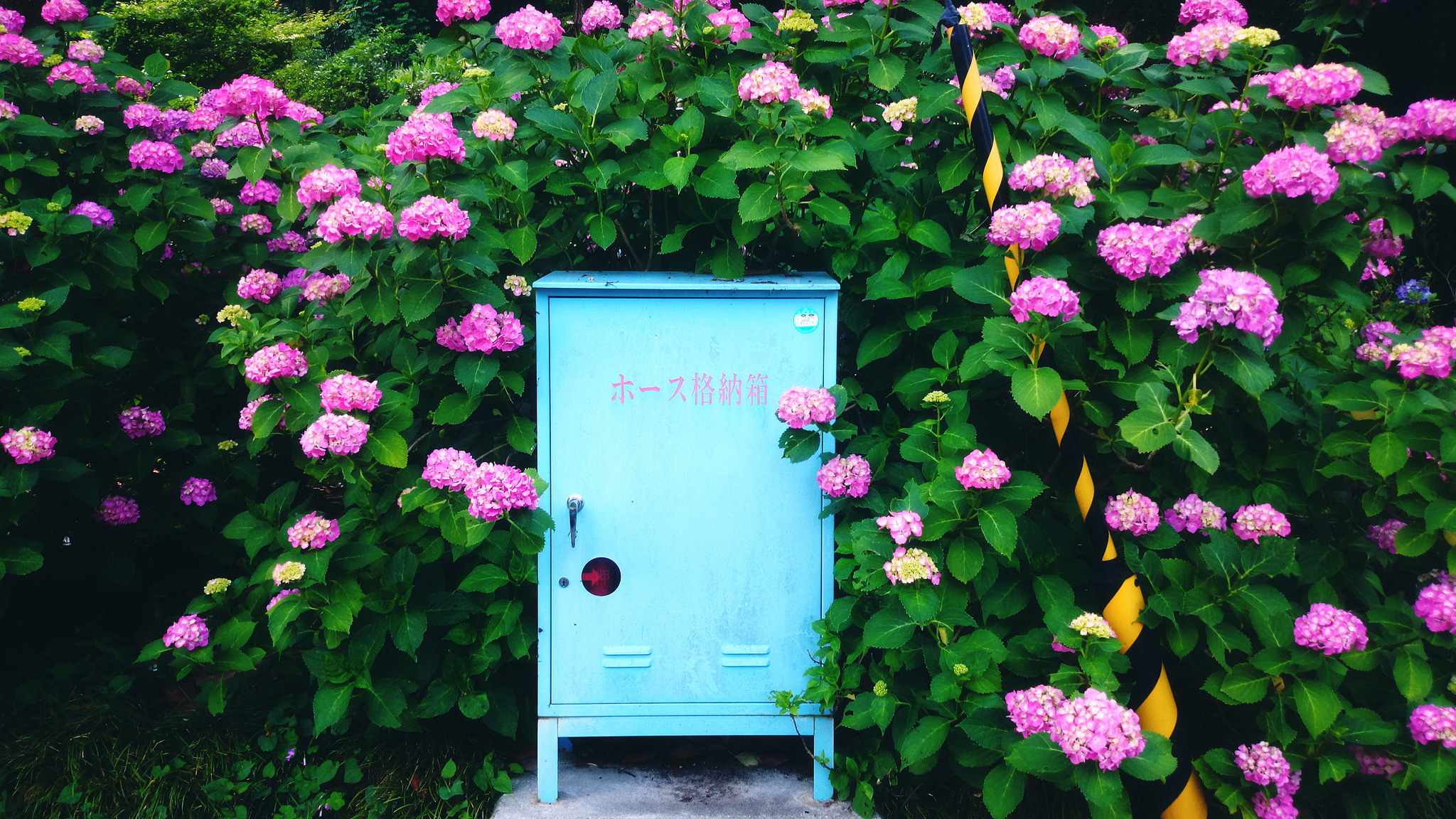 After spending the last several years in the beating heart of Tokyo, I will be spending the next three in the countryside of Japan. I adore this country and all it has to offer - and I'm always learning more and more about life here as I go along!
---
5 Comments
We rarely get snow here in this part of Gunma, so it's just like with Tokyo. Everyone is in a tizzy. I'm worried because my main transportation is a bicycle with a baby on the back. This is the only time I'm ever truly motivated to get my license. I bet if I had lived in Niigata, I'd already be driving a car.

@edthethe yeah i totally would be too scared to go riding with either of my kiddos on the bike if the roads were all slick and slippery! How much snow did you guys get there?

@genkidesu enough to build a snow man! And still have left over snow after most of its melted. Tomorrow will be the icy danger z zone, but it's been so much fun!

@genkidesu my hubby says niigata is gonna get a meter of snow tomorrow! take care!

@edthethe oh man, it's NOT stopping...yesterday was like living in a snow globe...we got 108 centimeters apparently! can it be spring already?! (also, you are the sweetest for checking in...thank you!!)