Aug 24, 2017
This summer my step daughters spent most of their vacation at their mother's house and with her side of the family. This meant that I was no longer tethered to the house waiting for them to get home from school, or absolutely required to make breakfast lunch or dinner for a family of five everyday. Instead, I could go out and take some long bike rides with my son and come home at a leisurely pace, or so I had planned. Most of my outings this summer did allow me to go farther than I have before, but often rushing to get home...or to that nearby cafe to hide from the storm, oh my! In total, I racked up a little less than 300 km this month (but there is still time to get there) which may seem like a big number to some and a miniscule tiny number to others, especially the other bikers I see zooming about the mountains doing 100 kilometers a day.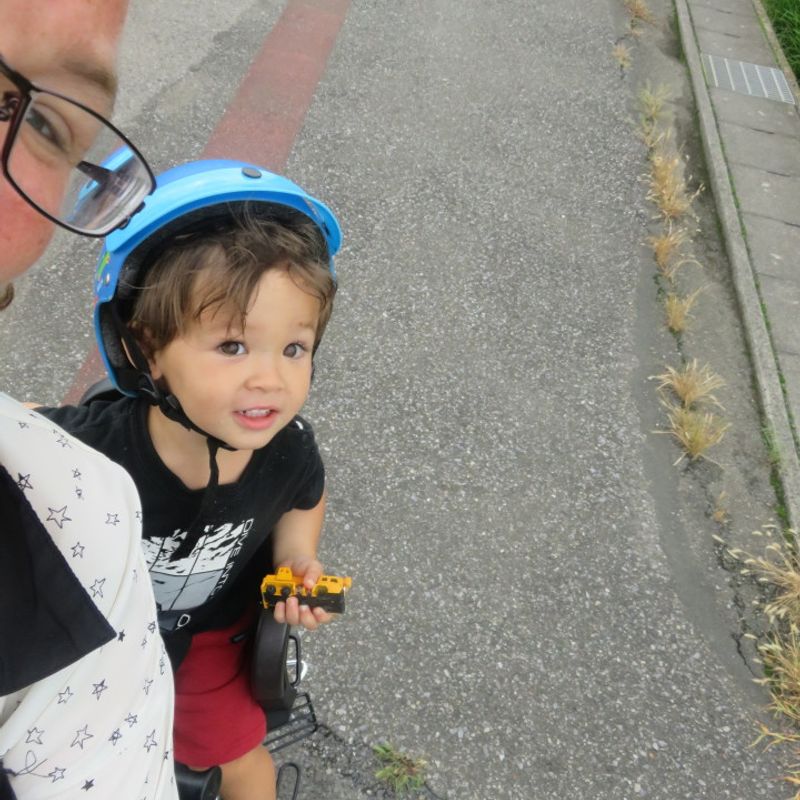 But on my mamachari with an 11 kilogram two year old perched on the back, I think I have done a great deal of pedaling. So here are just a few excerpts from things that happened along the way.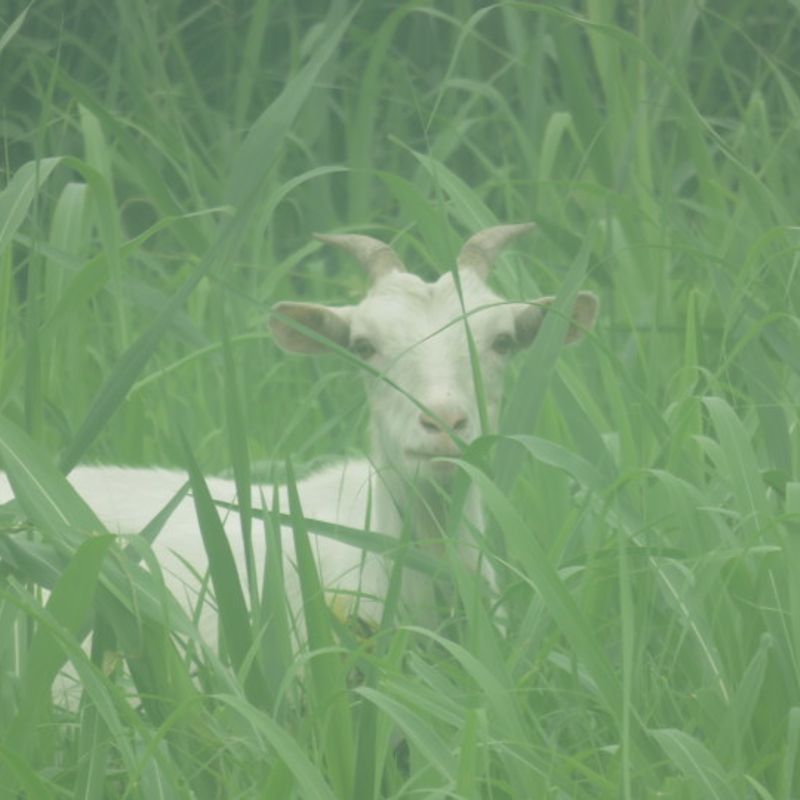 First off, this goat. He was just hanging out on the side of the highway munching some grass.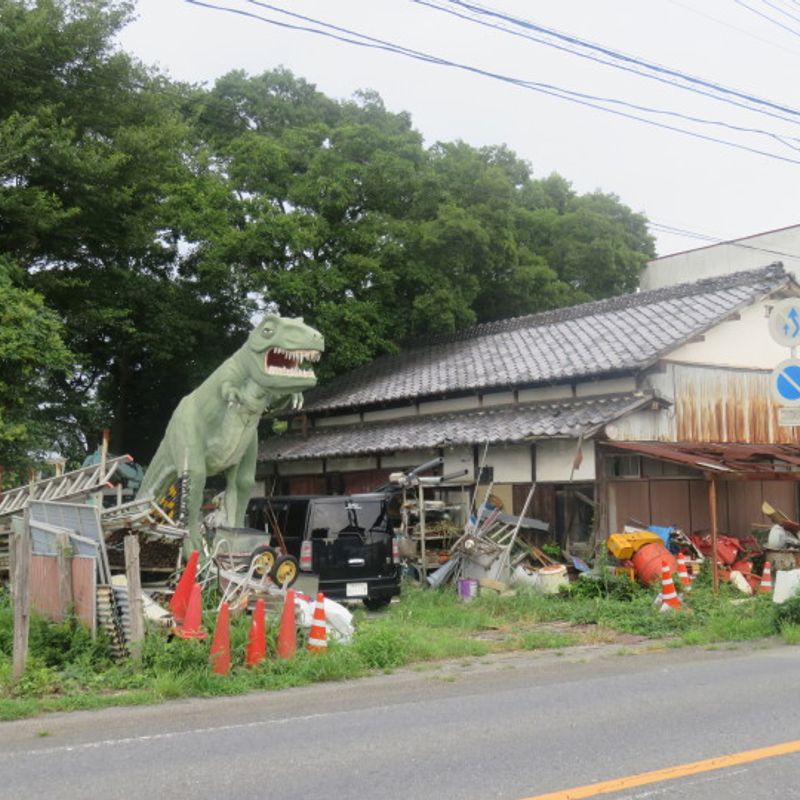 And then this dinosaur. Also just hanging out. Not munching any grass though.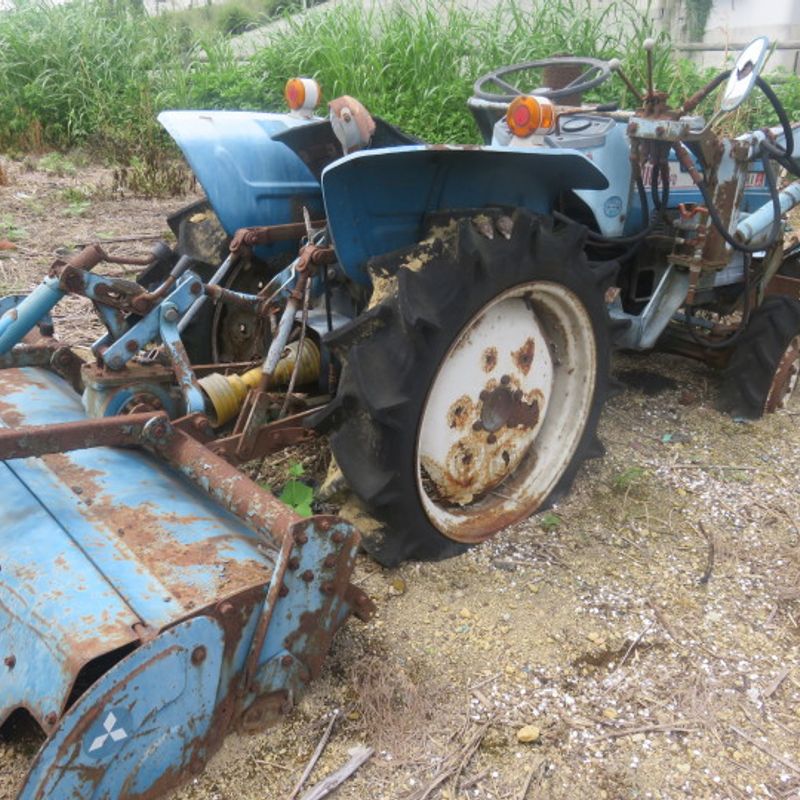 And then there was this tractor. Probably did a great deal of grass munching in its heyday.
I think these were also my two year old's favorite things we found along the way, but he did seem to have quite a bit of excitement about every rain puddle we passed too. My son also learned how to bleat thanks to the goat. Baaah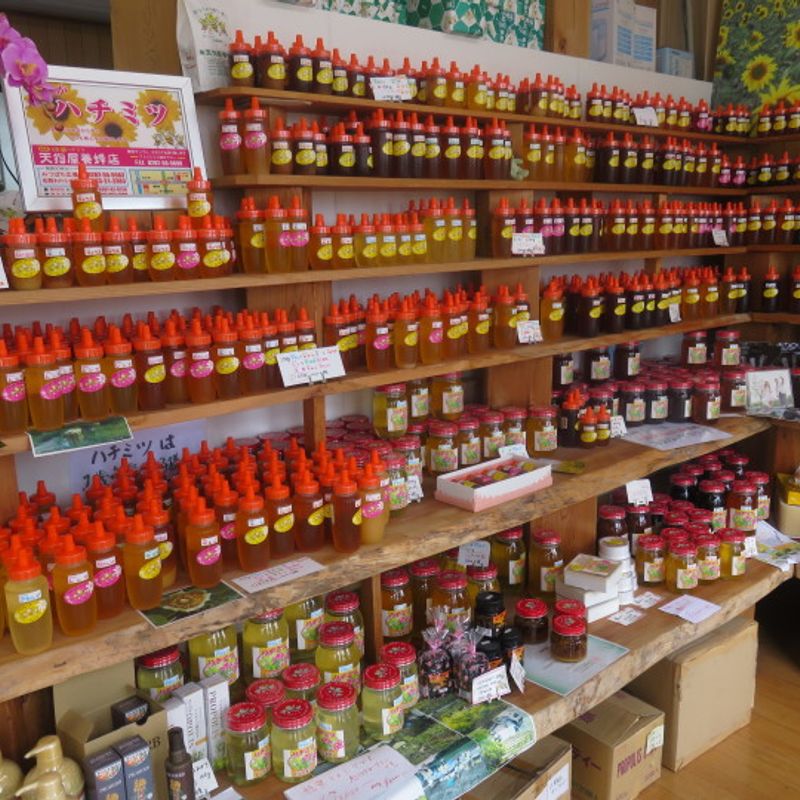 More fun things we found on the side of the road include this honey store where you can sample the honey from different flowers ranging from wisteria to sakura to clover.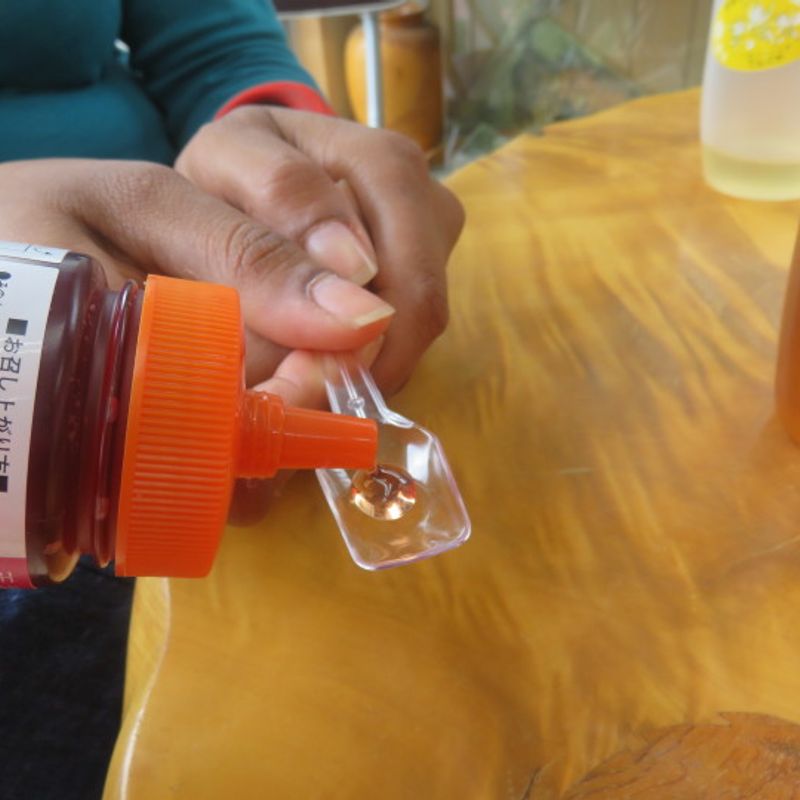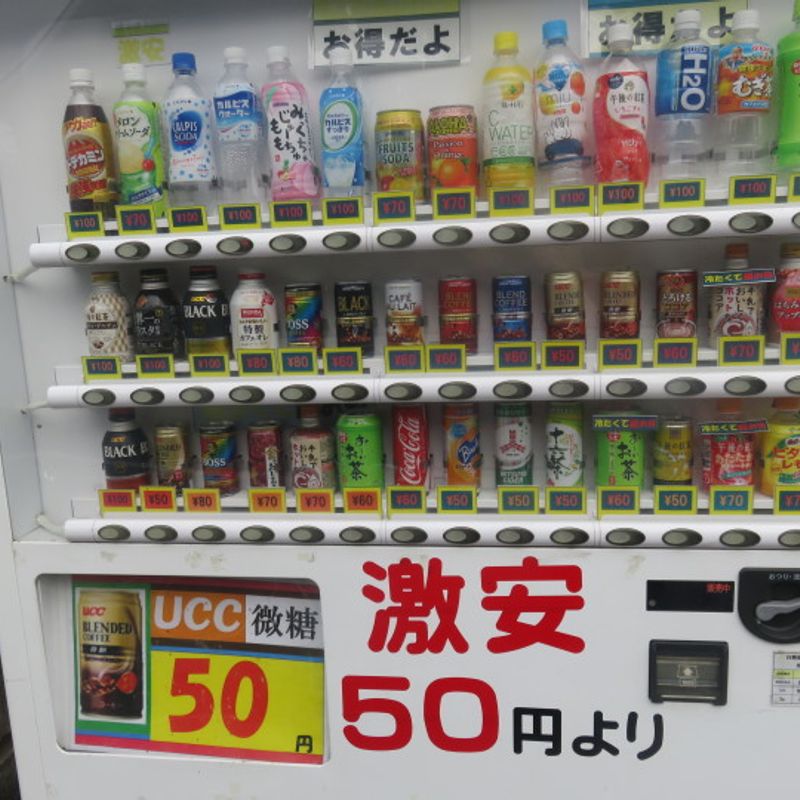 Also found really cheap vending machine drinks.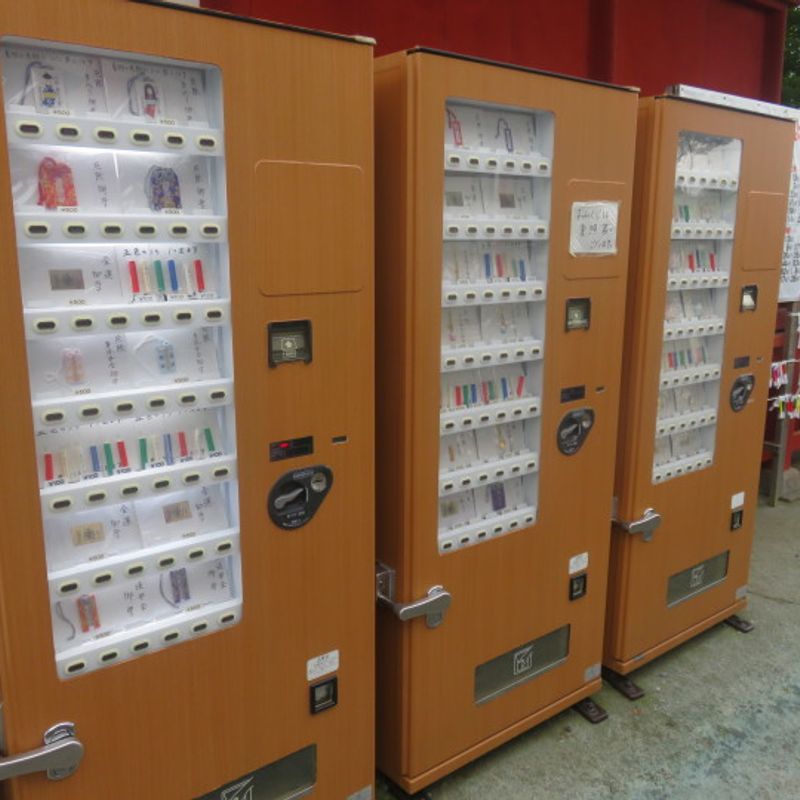 And a shrine that seemed to like vending machines because all of their services from good luck charms to fortune telling were conveniently accessible by machine.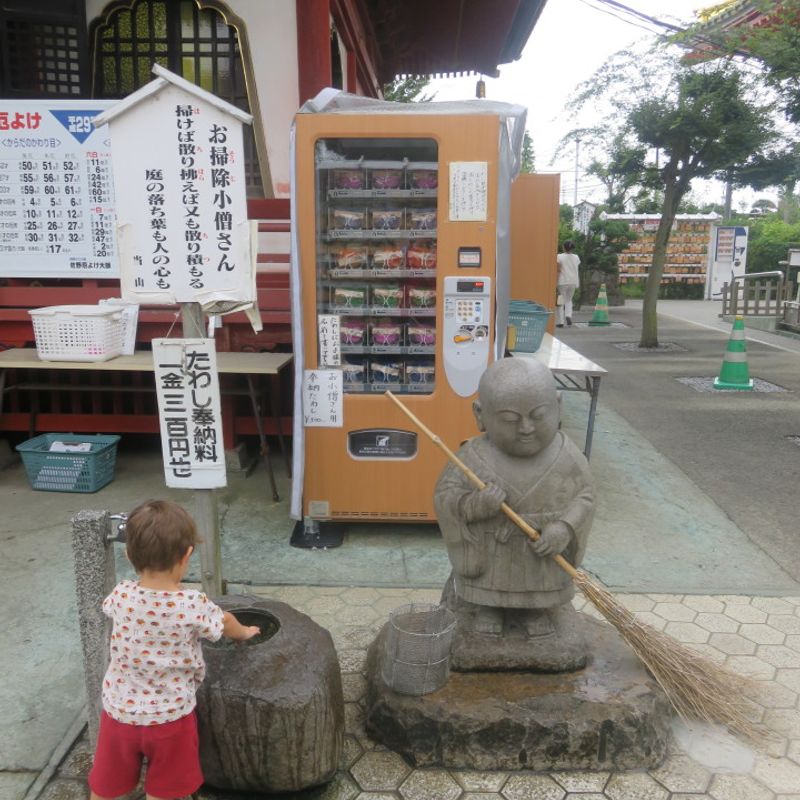 You could even purchase scrubbing brushes to clean the little buddha.
Biking with a two year old for hours on end meant I had to be very aware of his needs.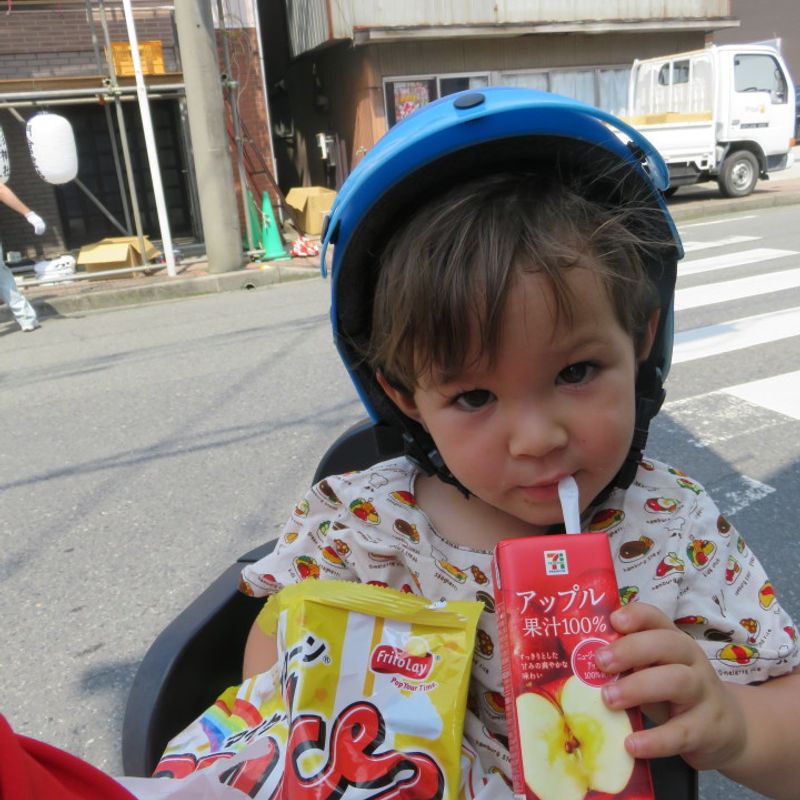 I kept him nice and fed while we were biking and made sure he got a good lunch in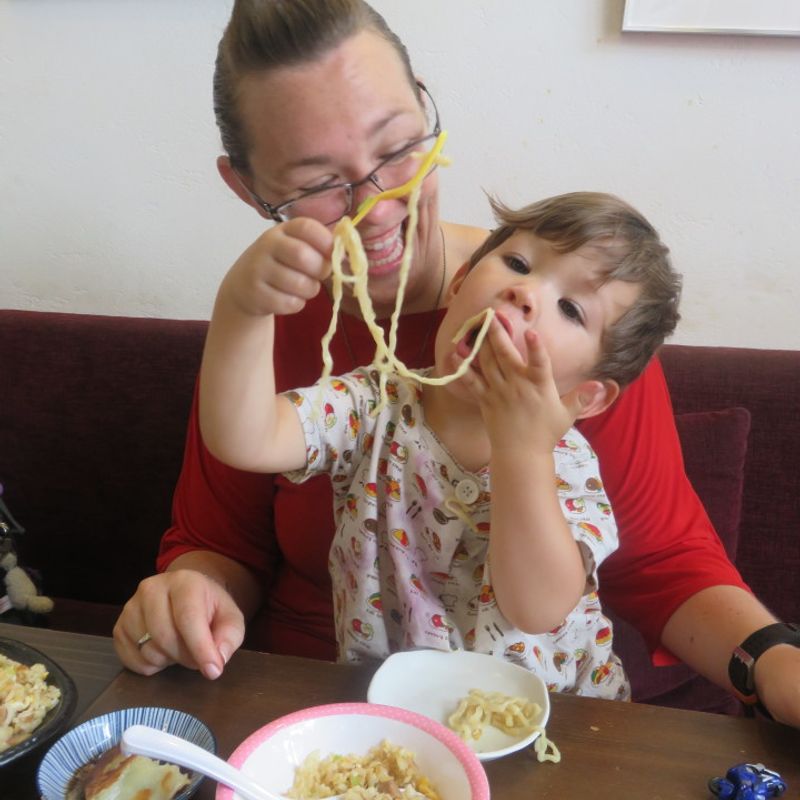 before the inevitable naptime.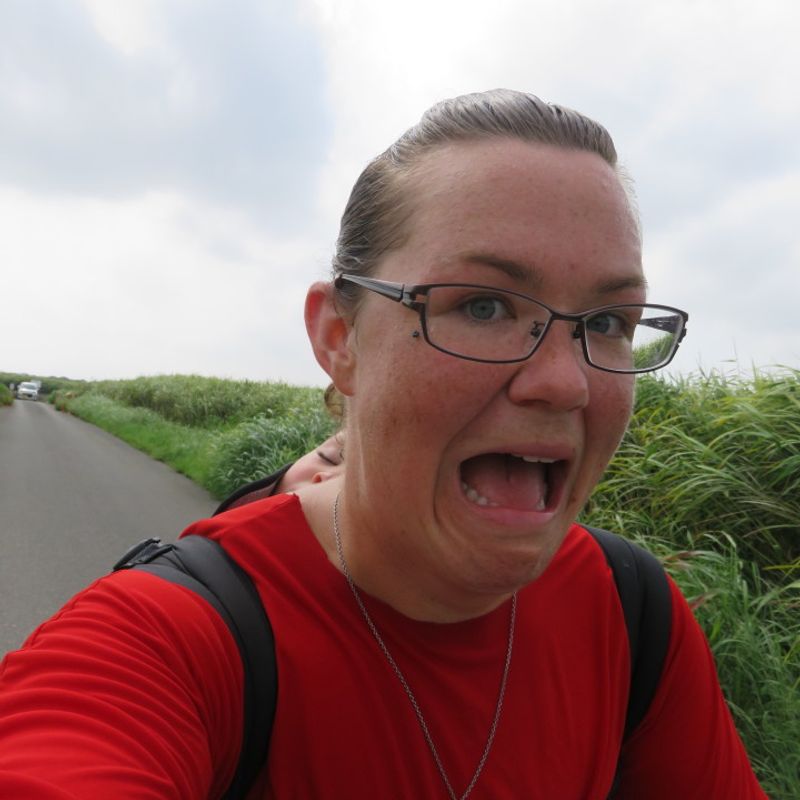 11 kilogram kid is hot and miserable in summer heat.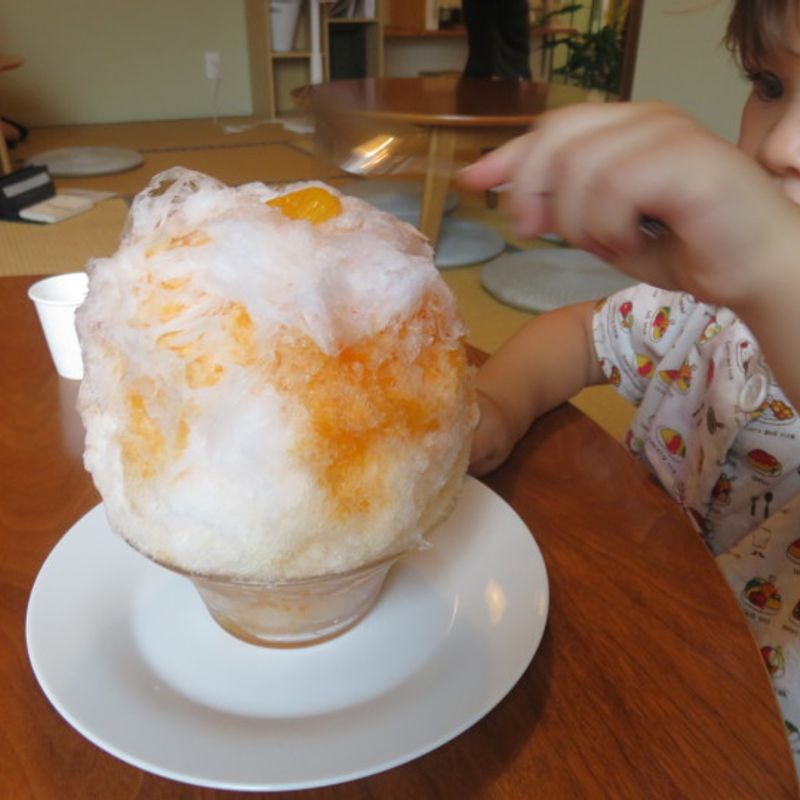 But we kept cool with shaved ice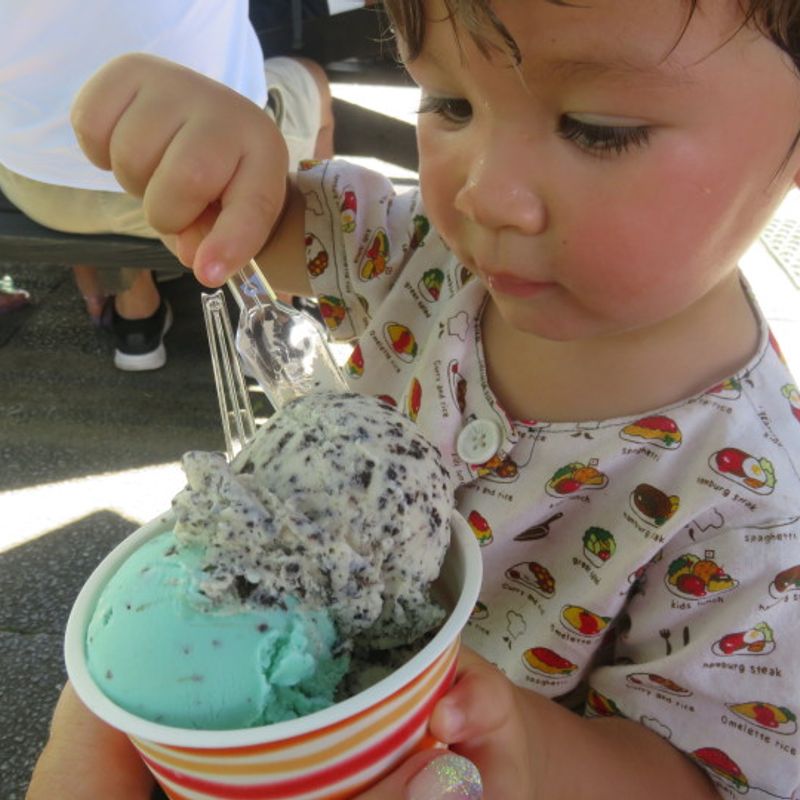 Ice cream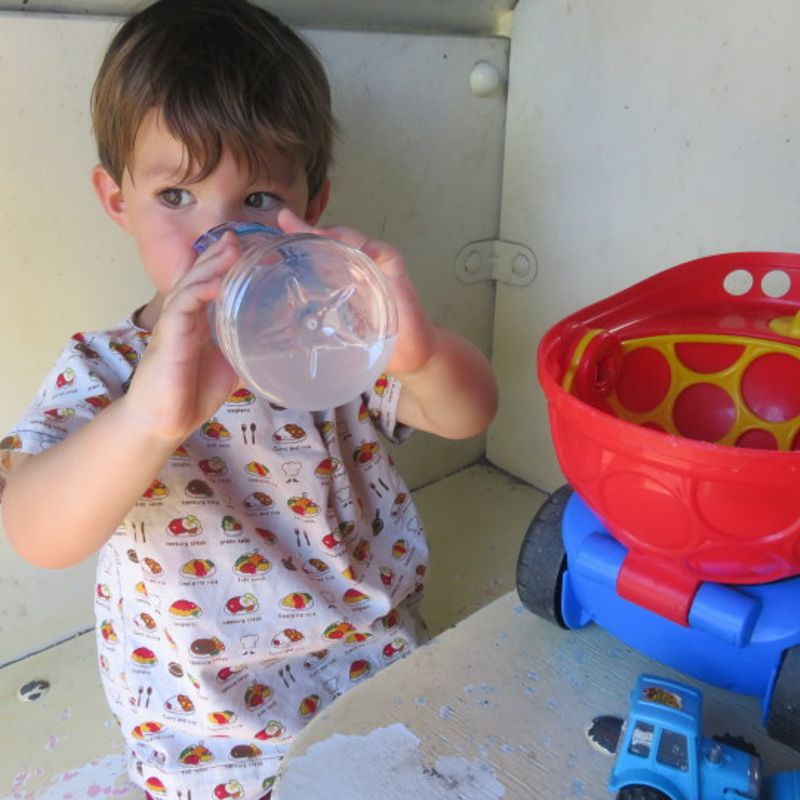 And lots of drinks.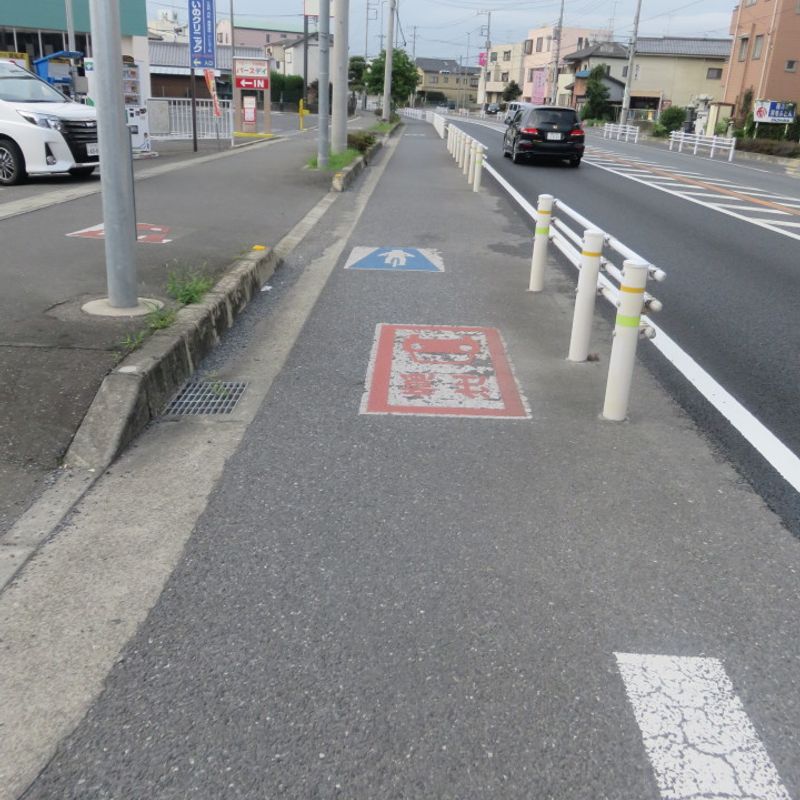 Biking that long really made me appreciate the towns that took care of their cyclists with clear bike lanes and ramps for pedestrians and cyclists.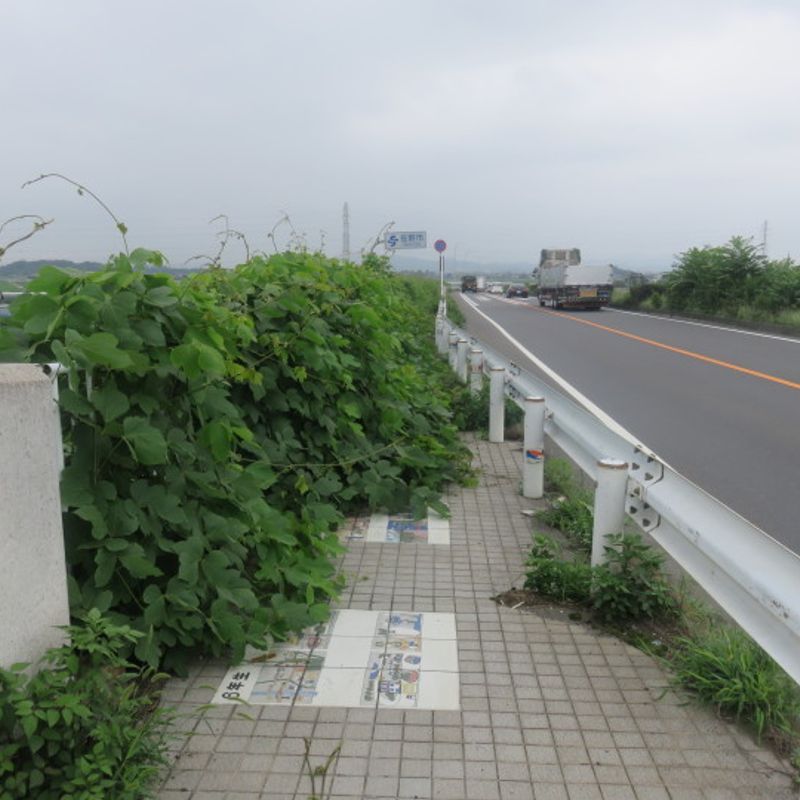 Other times I really had to cringe because the sidewalks were pretty much eaten by vegetation.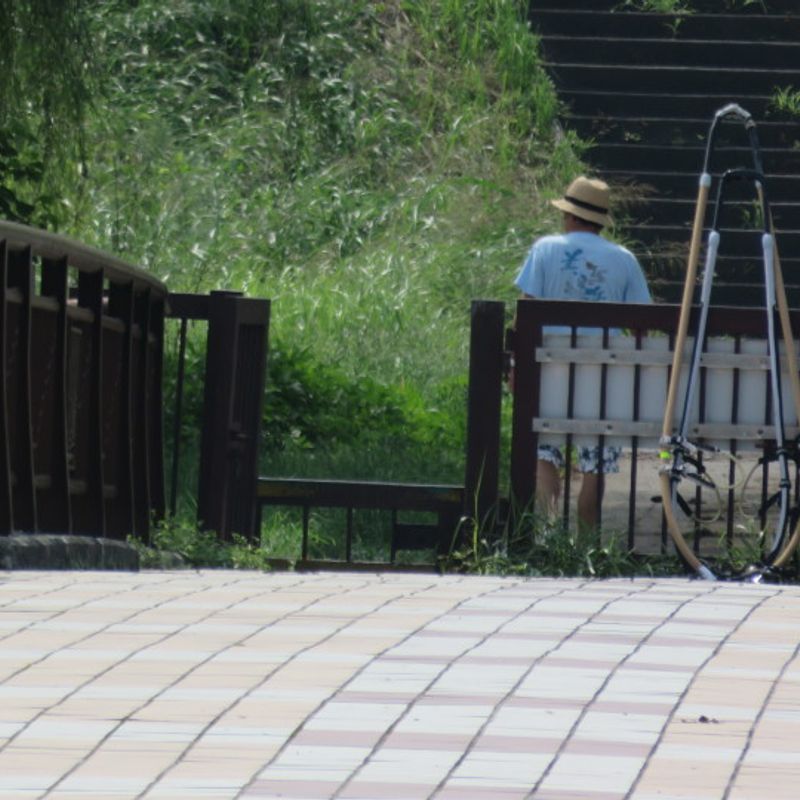 Or the entrance to the biking roads made me question whether it was worth the effort to get on.
But many places in Japan make it worthwhile to bike around Japan, including grocery stores with bike pumps and
just seeing the beautiful countryside.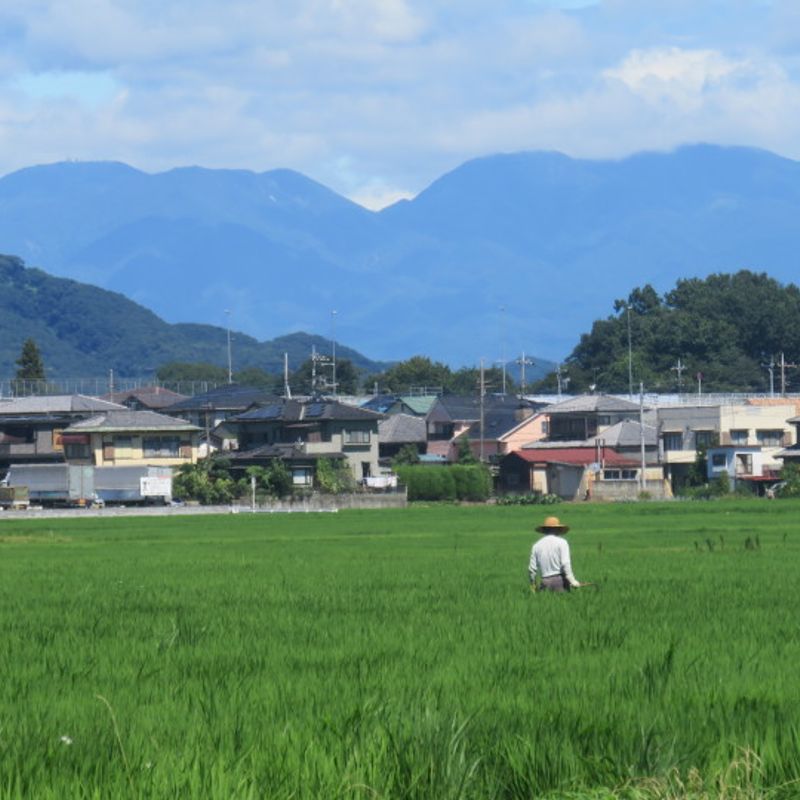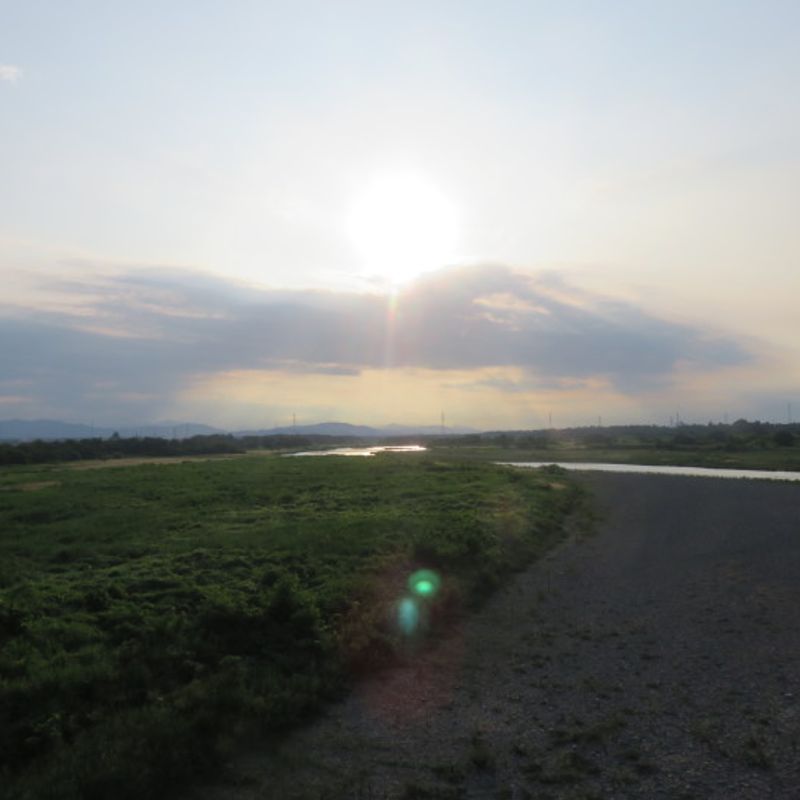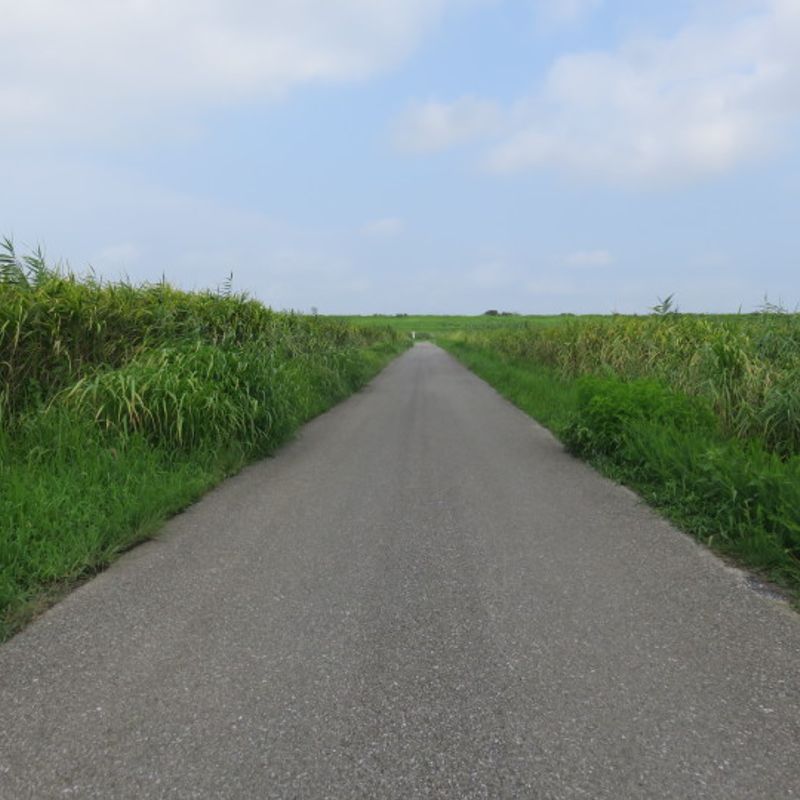 But beware because beautiful weather like this
Can change to this in less than thirty minutes
And then this soon after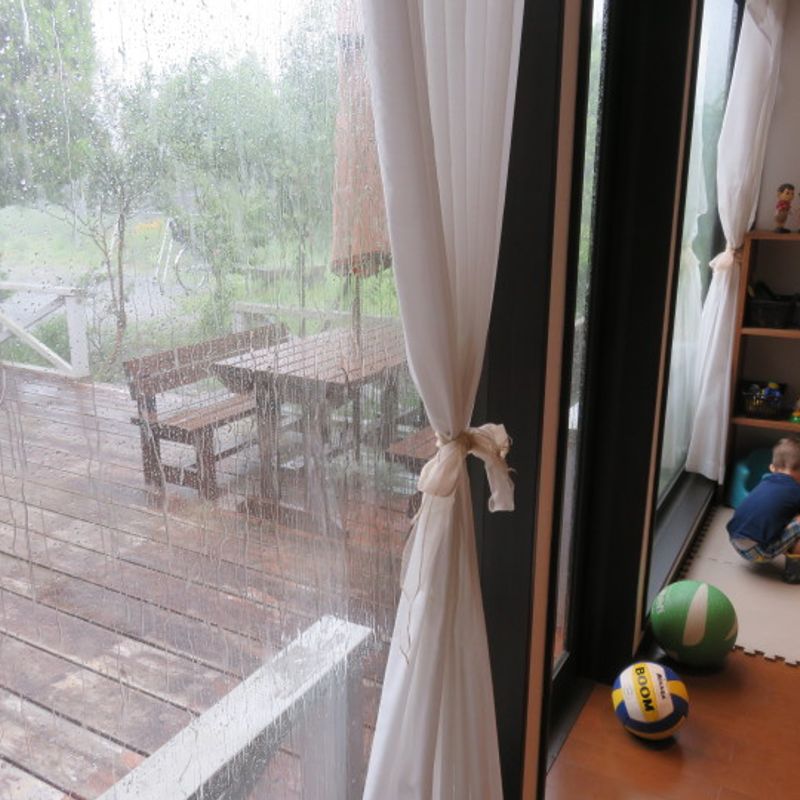 If you are as lucky as I am though, you can get closed cafes to open their doors just for you and wade out any storm or bad weather that comes.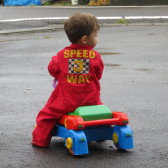 American step mom with beautiful Brazilian babies. Raising them in Japan. I'm a crafter too
---
2 Comments
Loved this post! I love getting a glimpse into people's lives! And my eldest is two as well - I need to get out on my bike more with her, but I have to get a kid-friendly bike. Did you buy your bike with the child seat on it, or have it attached later on?

@genkidesu I'm not the best writter, but i like sharing about Japan and figured people can still learn something from just seeing what I do. Biking can be hard in Japan. i can't imagine doing it in Tokyo or a major metropolitan area. I bought my bike at Joyful Honda with the intention of riding my son around(he was only a few months at the time) but it did not have the seat. when he was 9 months i bought the seat and he has been my riding partner since.