Dec 14, 2018
Christmas is all about the food. Sure everyone gets together, but you know its the food bringing everyone closer.
With my family, Christmas dinner is the best because everyone brings something potluck style. When my Mawmaw was at her best, she made the bulk of the meal and everyone else brought extras like side dishes or more dessert.
There was one year, in particular, I remember that my grandmother didn't make any pies. My brother's and I were living with her that year, and I really wanted Jesus to have a birthday cake since we were supposed to be celebrating his birthday. So my Mawmaw made a cake instead of pie. It seems everyone in the family knew she wasn't making her pies that year so that is what all 6 aunts and uncles brought. 6 different pies and a gorgeous cake with Jesus written in my grandmother's beautiful handwriting. Everyone thought it was the cutest thing that I wanted cake for Christmas. I still remember my cousins chiding me about it and us joking about how it allowed us to get more pie.
Imagine my surprise when I came to Japan to teach and every one of my students asking me about Christmas cake. I had seen mentions of it in manga and anime, but seeing how important cake was for that genuine Christmas feel to any Japanese person I knew, I fully embraced Christmas cake from that first year of living here, though not enough to dish out the enormous amounts of money some of these cakes go for.
Also, I'm not always in the mood for Japan's fluff they call cake. So when I made up my mind to have a Christmas party at my apartment here in Japan for all of the other ALTs not immediately going home for the holidays, I knew I would bake my own Christmas cake. I called it my "Daiso Christmas party" because everything was bought at 100 yen store Daiso that year, from the decorations and tree to the toppings on the Christmas cake.
I went with carrot cake for the recipe because it was the one cake I knew I couldn't just go out and buy and it is heavy and dense, just like I was craving.
It became a sort of tradition to have Christmas at my apartment after that. Each year I tried to switch things up a bit. One year was even dinosaur themed. But I always made a cake, ...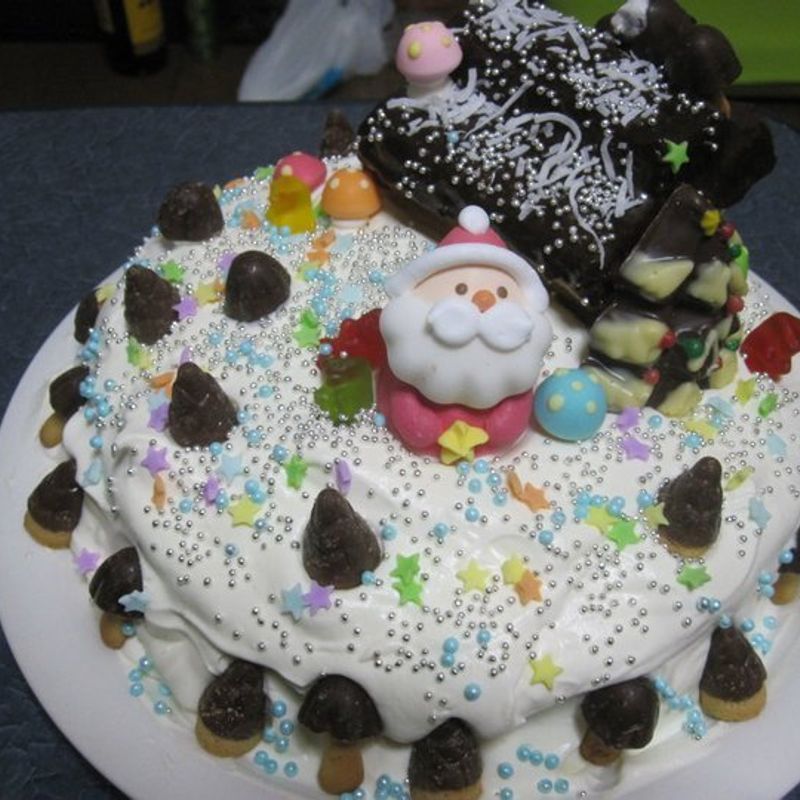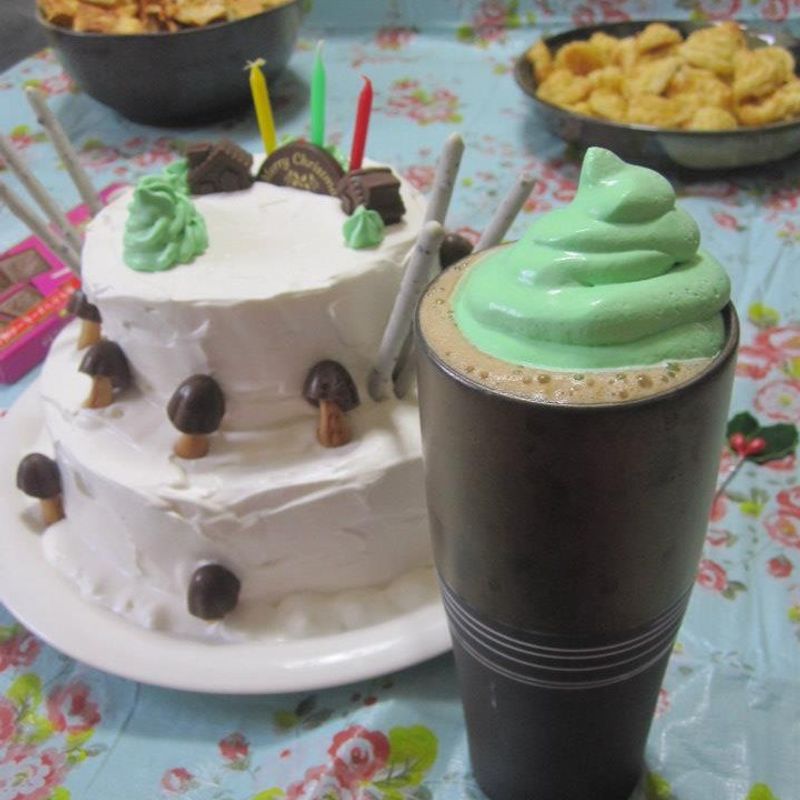 ... and sometimes even pie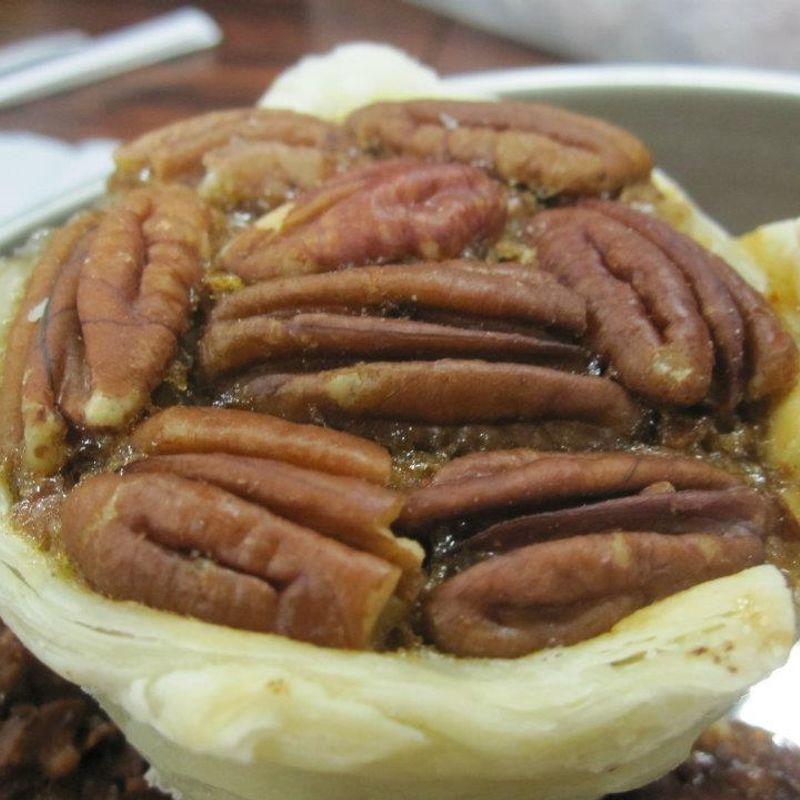 Baking was one thing I am very grateful I had and still have the opportunity to do in this country of tiny kitchens. Most foreigners don't have the same luck. I think this is why everyone made sure to show up to my Christmas parties.
This year at Daiso, I saw a wonderful idea for those lacking an oven but wanting to put that homemade feel into their Christmas.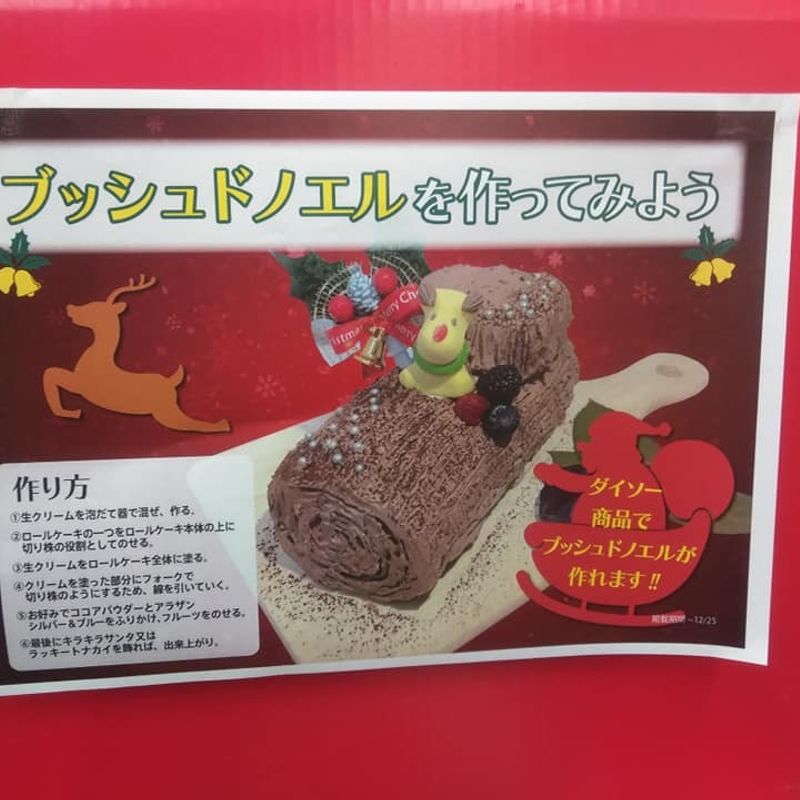 It is a recipe for making a yule log using pre-made roll cakes.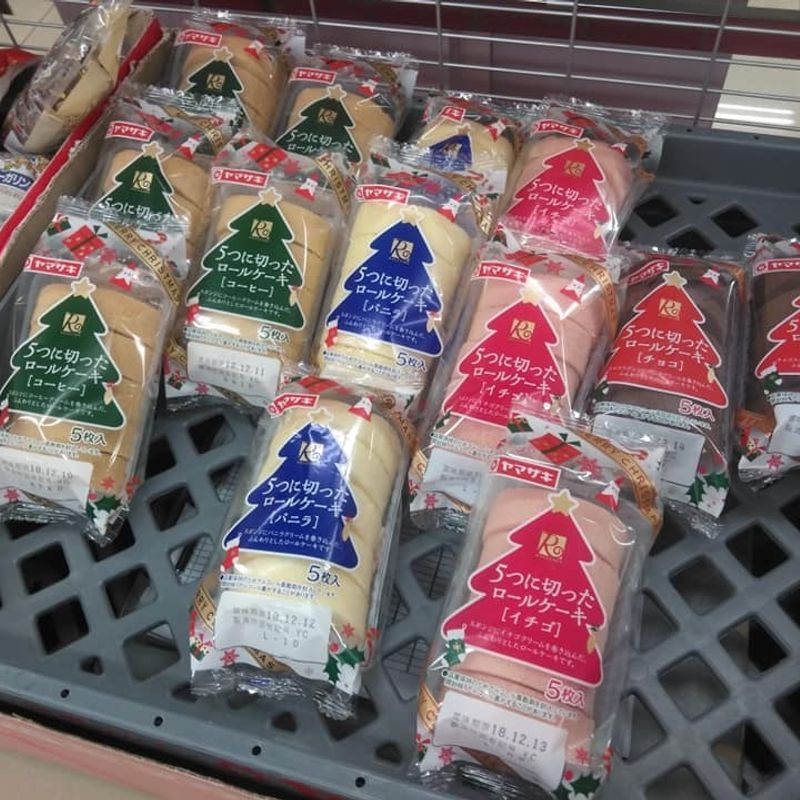 They come in a variety of flavors and, honestly, for the price are really quite good. If you slathered a really yummy whipped cream all around them, it would be even tastier and very festive and you wouldn't have to pay 2,000 yen for it.
Aside from the cake, however, there were a few things that I made every year because they were gobbled up the fastest and was also able to make them with ingredients that didn't require a search party and an Amazon account to source and purchase. Alongside my cake, I also baked a tiny quiche in my tiny oven, which was a hit.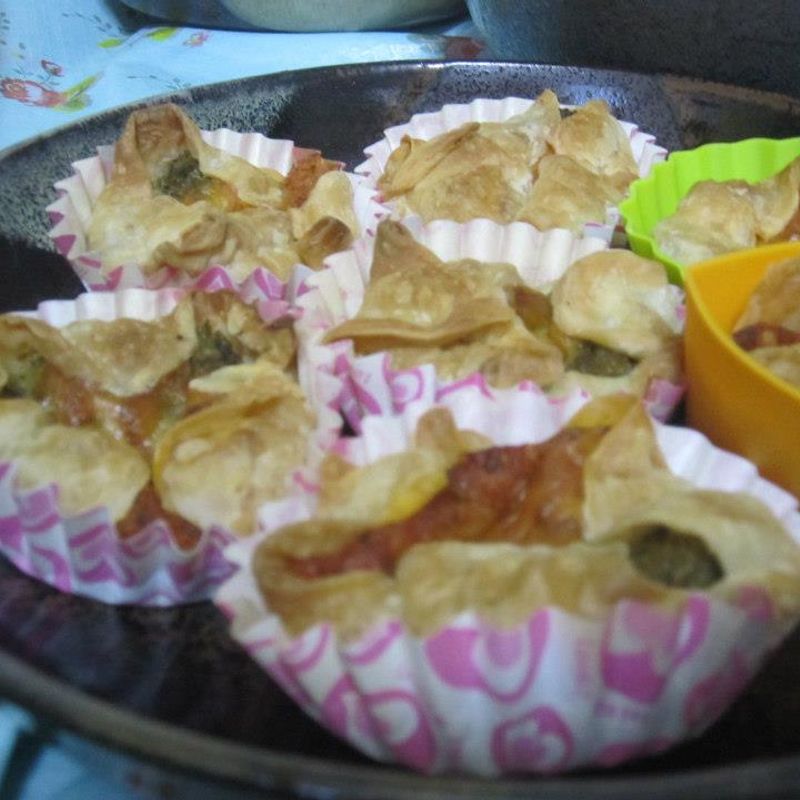 If you don't have an oven, you would easily be able to make them in batches in a toaster oven. I used frozen pie sheets for the crusts, which added a sweet hint to the savory eggs, but you could easily just go without the crusts.
Then there are the avocado trees. I don't really know if avocados have a season per se, but if I had to think of when they are the most readily available at the stores near my home, I would say December is the month for avocados. That was what persuaded me to make these in the first year ...
... and the next year, ...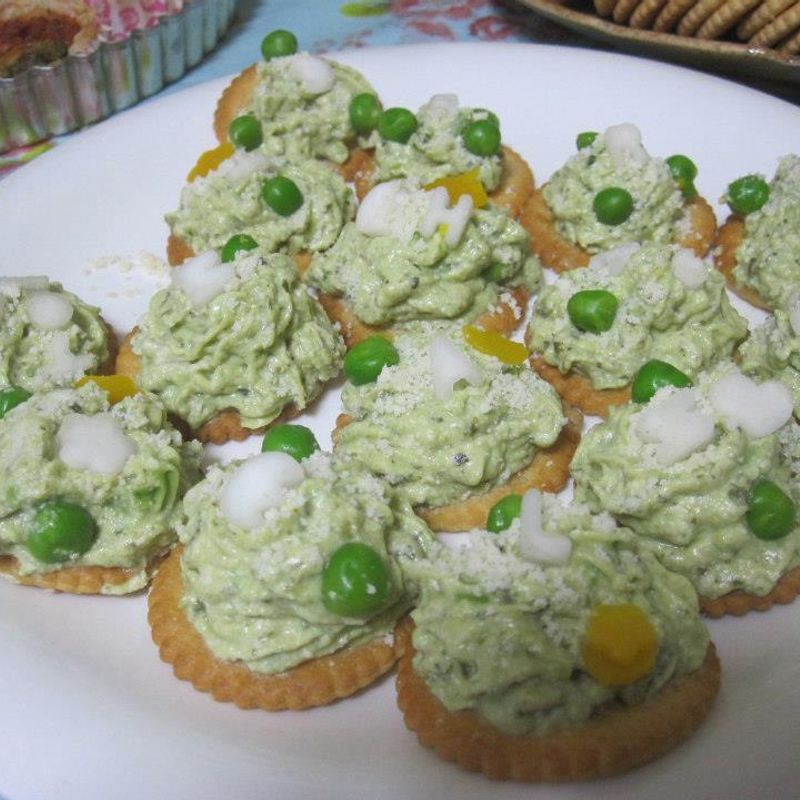 ... and the next, ...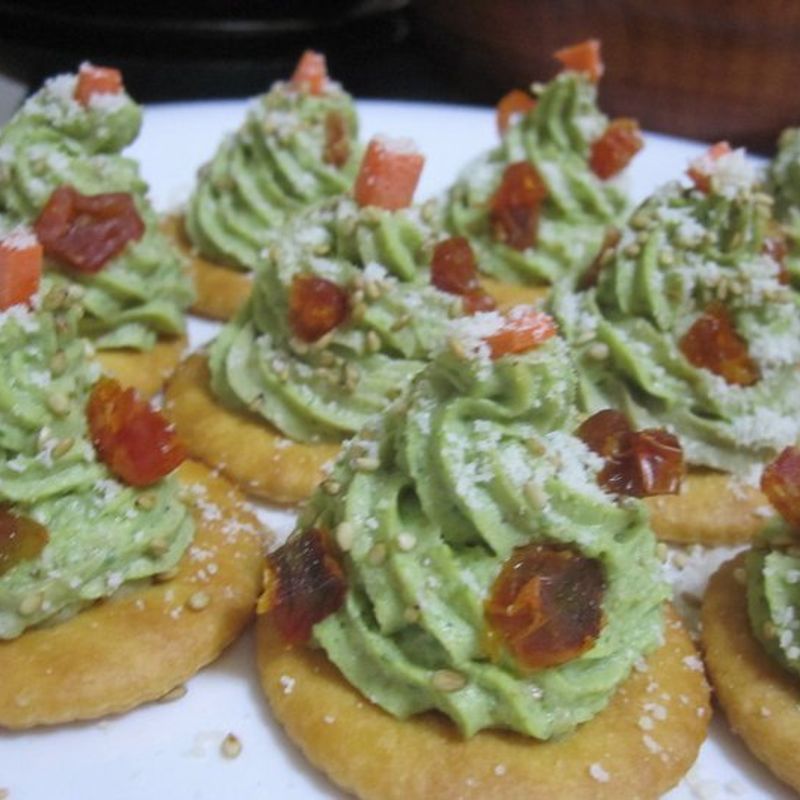 ... and the next, ...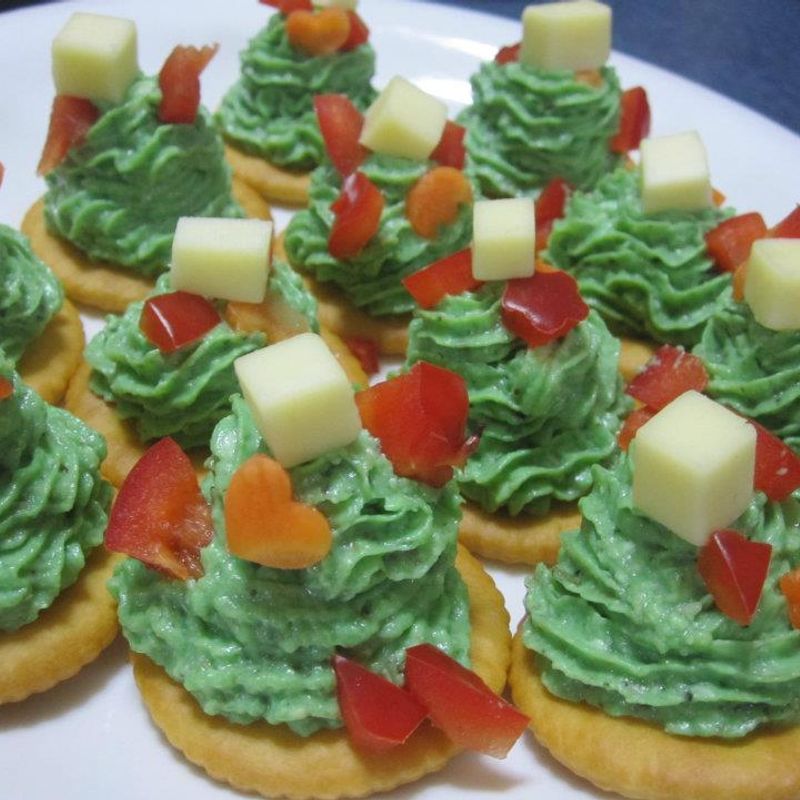 It is just mashed avocado, sauteed minced onions, and spices squeezed out of a pastry bag onto some Ritz crackers. But oh so delicious.
And the pièce de résistance ( in a very very French accent) was gumbo.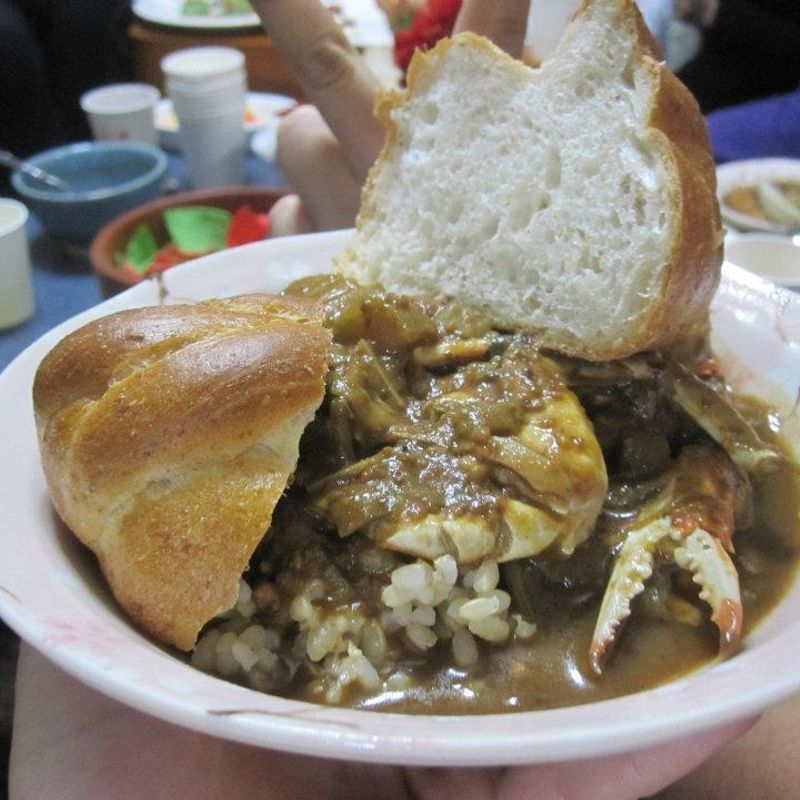 Seafood is in no short supply in Japan, and like most things from Louisiana, contains whatever you can find. So pretty much any Gumbo recipe would be made and it feeds everyone.
A party is a party, and whatever food you supply most people will just be happy to eat. If you do go the Japanese route and buy a store-bought cake, pizza and some fried chicken from KFC, I am sure it would be just as good as making things on your own.
What has everyone else eaten for their Christmas parties?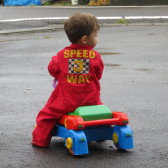 American step mom with beautiful Brazilian babies. Raising them in Japan. I'm a crafter too
---
1 Comment
In my first couple of years in Japan I used to work at a language school where the handful of teachers all lived in company apartments a few blocks from each other. On Christmas Day (or the nearest day off) we would kind of rotate around the apartments -- breakfast at one place, the main dinner at another, then snacks and whatever else at another place in the evening. Did that for a couple of years and I have really fond memories of it (as much as all the drink will allow. Reading your post took me back to those days. I can't remember too much about the food, although I do remember that getting the potatoes right was always a bid deal.