Aug 28, 2018
During the Silver Week in 2015, I embarked on a 6-day, 5-night trip around Northern Kyushu, where I stayed in Nagasaki for about half of that trip, and the rest divided between Fukuoka (only in Hakata) and Kumamoto (also only in the city). I used the highway buses going around the region, as I purchased the SunQ 3-day Northern Kyushu highway bus pass prior. I was so happy being able to save on transportation costs while at the same time enjoy the region's scenic fields.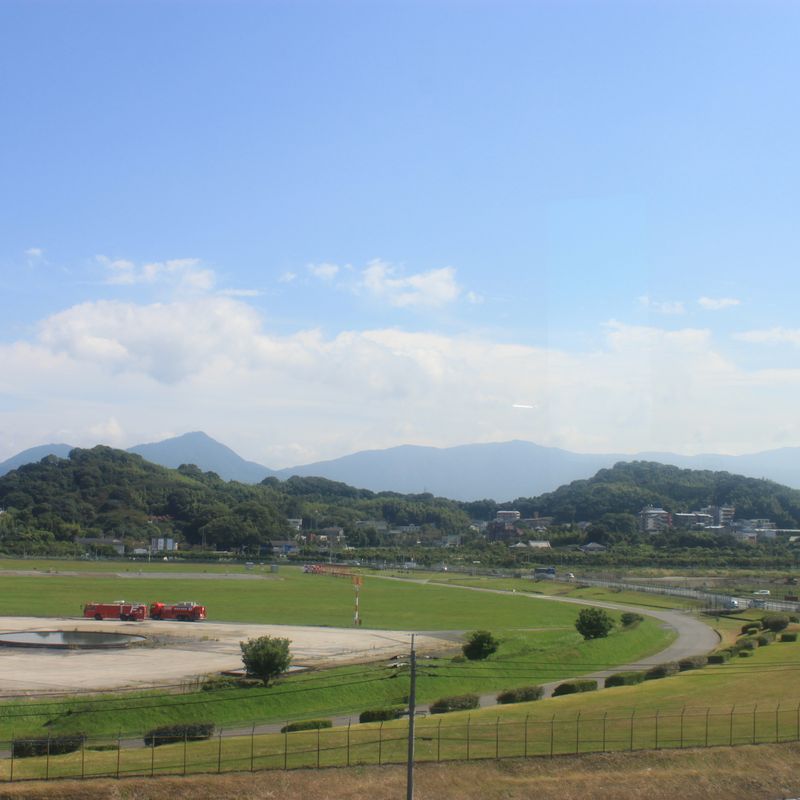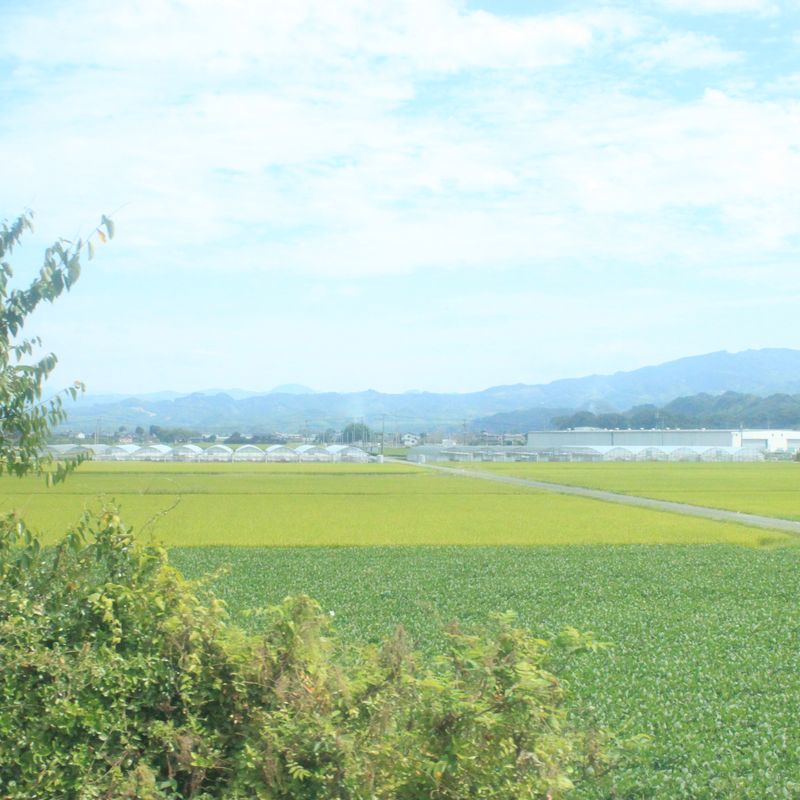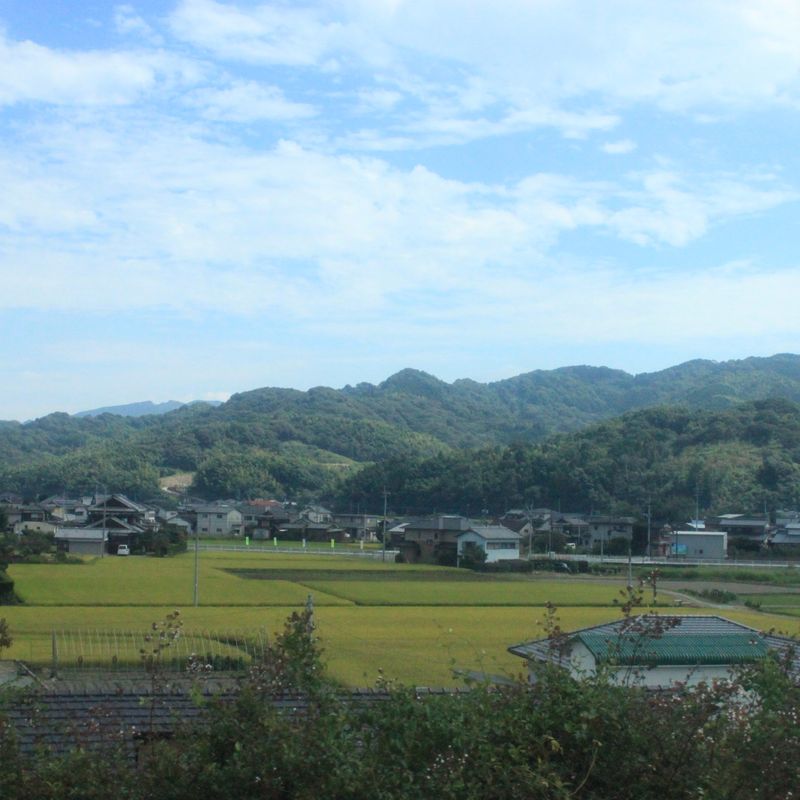 In December 2017, I fulfilled a promise I made to myself and went back to Northern Kyushu, but this time a good friend was with me. This trip, however, was a bit shorter (only 4 days and 3 nights), and we stayed in Fukuoka for the entire trip. I tried to convince my friend to purchase the same bus pass I had but because he already bought the Japan Rail Pass before flying to Fukuoka from Manila, my fervent requests were all in vain. As a result, I had to purchase train tickets in advance via the JR Kyushu website so that I will, at least, stand a chance at getting a discount. I did get some discounts but overall, I still spent more compared to 2015. That's OK, since we were able to experience riding at least one of Kyushu's charming trains.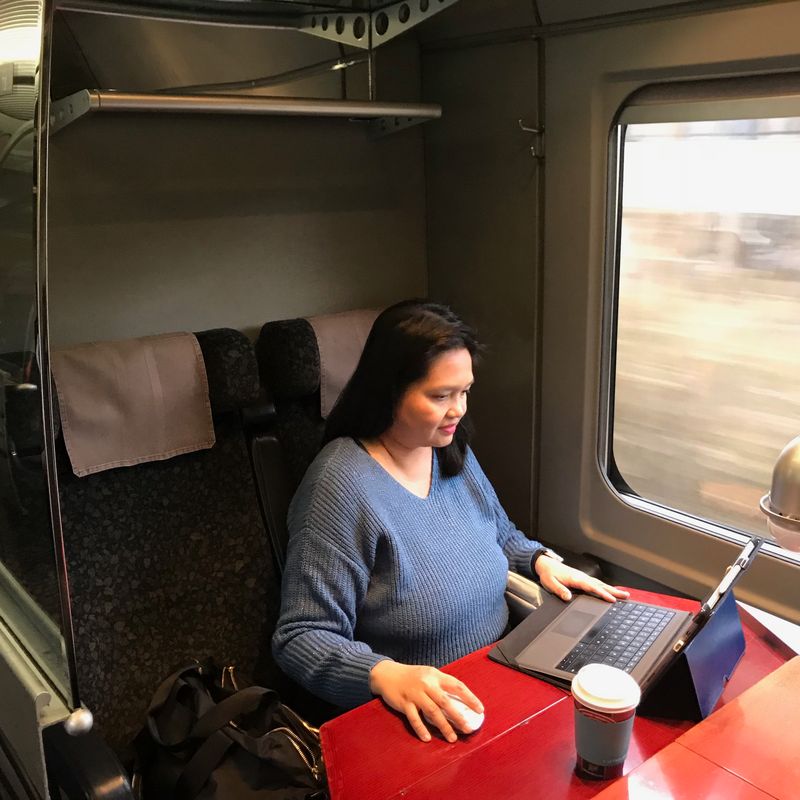 Still working while aboard the JR Kamome train.
Now, riding those trains gave us an instant adventure to remember since unlike in Tokyo, Kyushu trains are not as frequent and apparently, are more predisposed to delays.
Anyway, we made stops at Saga prefecture to see the Hizen Yume Kaido ninja amusement park, and we got to explore more of Fukuoka prefecture - went outside of the city to see the lying giant Buddha at Nanzoin Temple and visited the underrated (for me, that is) spots in Kitakyushu such as the Toto Toilet Museum, Mount Sarakura and Moji Port. More pictures of these places at the gallery below.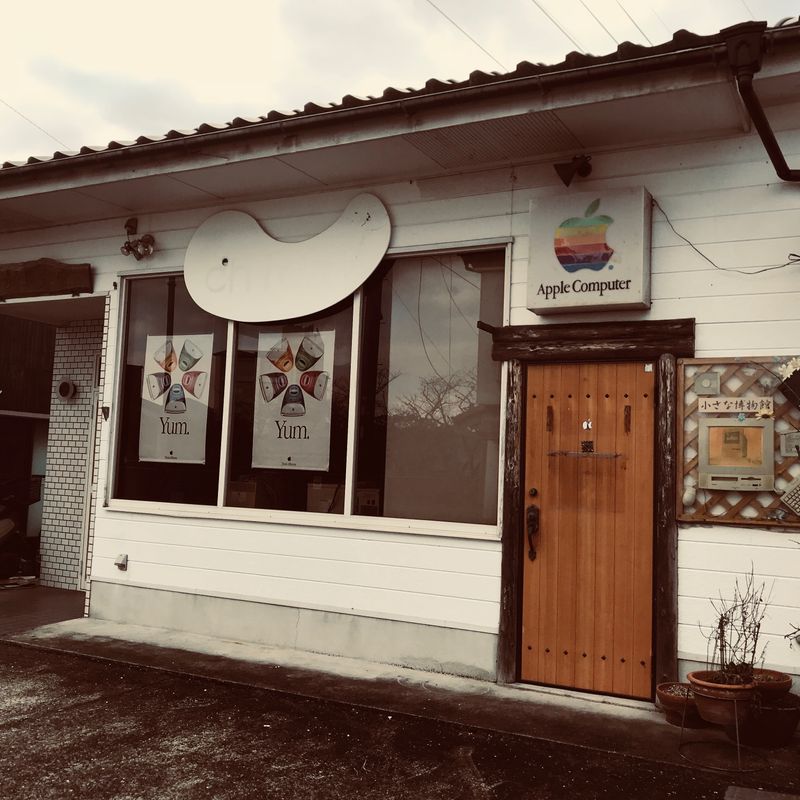 So much 90's feels at this shop.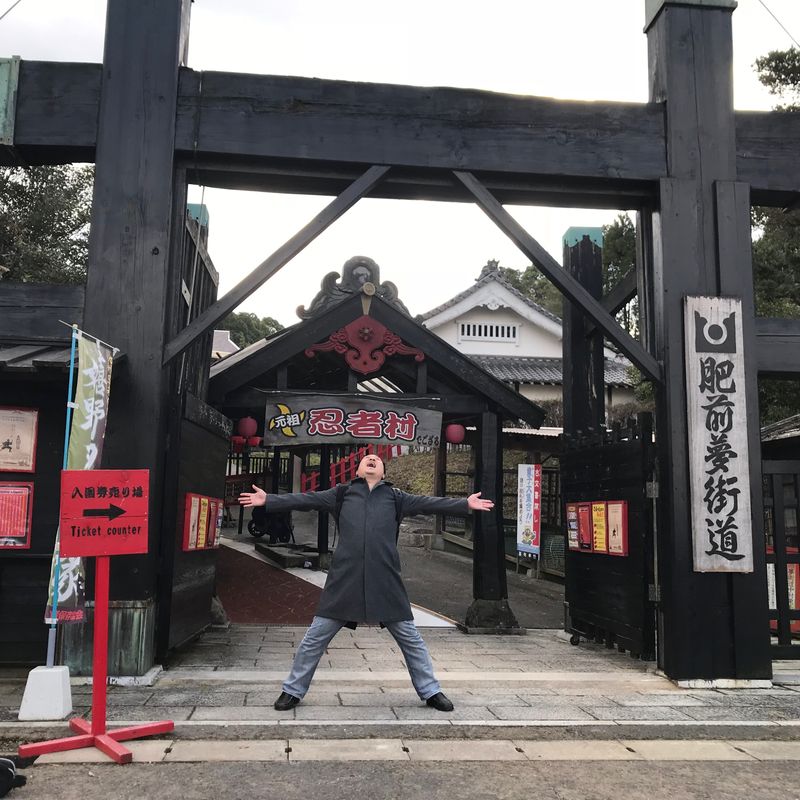 After a 20-plus-minute uphill trek from the bus stop near Ureshino hot springs, we finally reached Hizen Yume Kaido Ninja Park in Saga. Here's my friend at the park entrance, obviously overjoyed.
I still included Nagasaki City in our itinerary since it was (and still is) my favorite city in Japan, but we only stayed for a less than day. Even so, we still were able to see several historical sites and we got to have the delectable shippoku for lunch.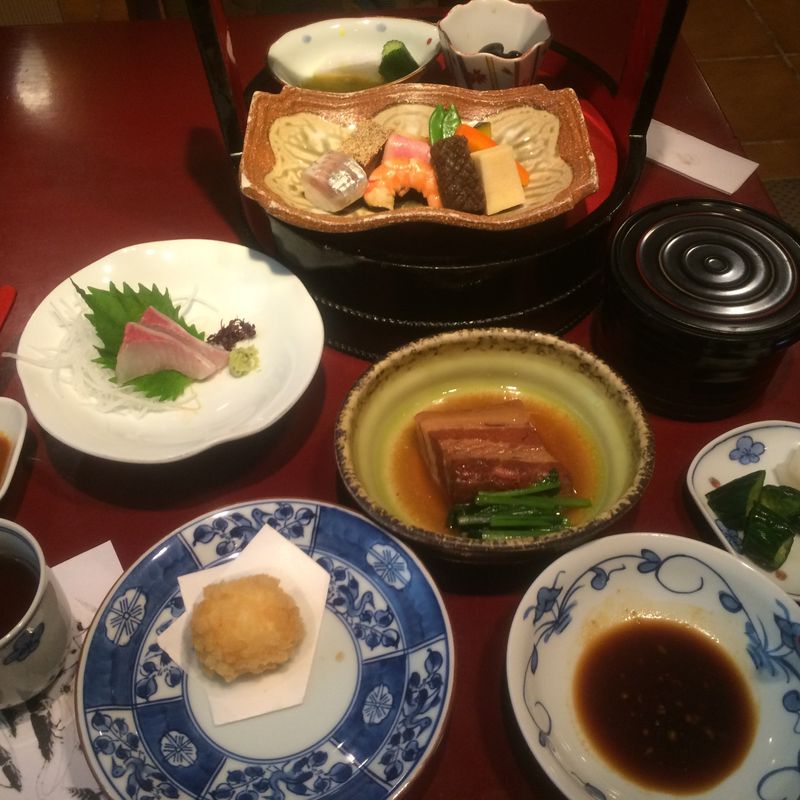 Shippoku. I just cannot pass up on this beauty.
Also, on this trip I got to revisit Kumamoto Castle - and this visit was far different from the first time I saw it. In 2015, Kumamoto Castle was standing in all its majesty and bustling with hundreds of visitors. In December 2017 the castle, severely damaged by the earthquake that occurred a year before, was still closed for repairs. Stones that used to line up the moat are neatly laid on one part of the castle compound, all numbered and perhaps waiting to be placed back where it belonged.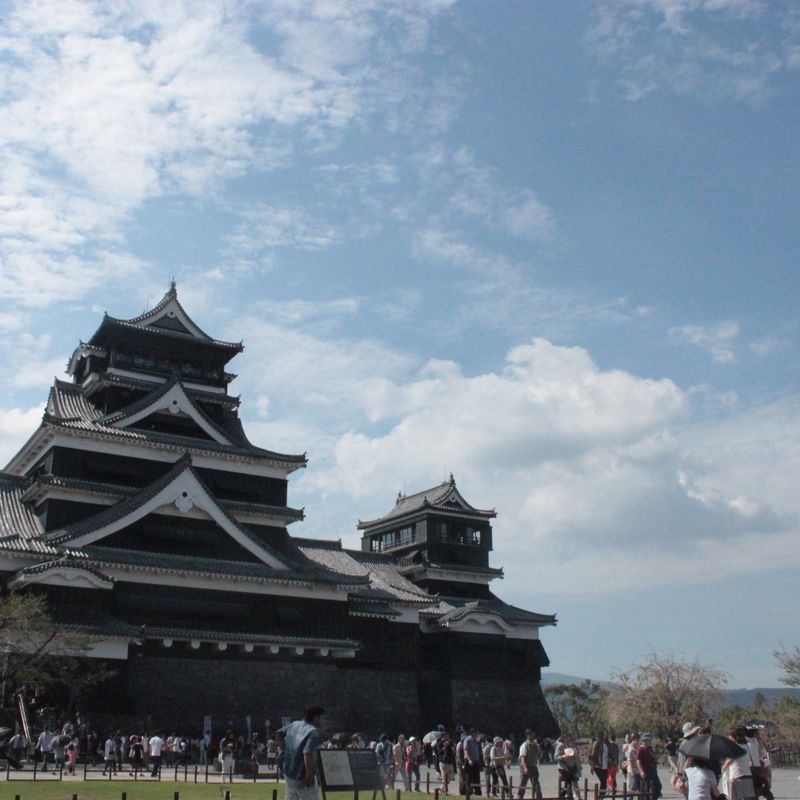 Kumamoto Castle, September 2015.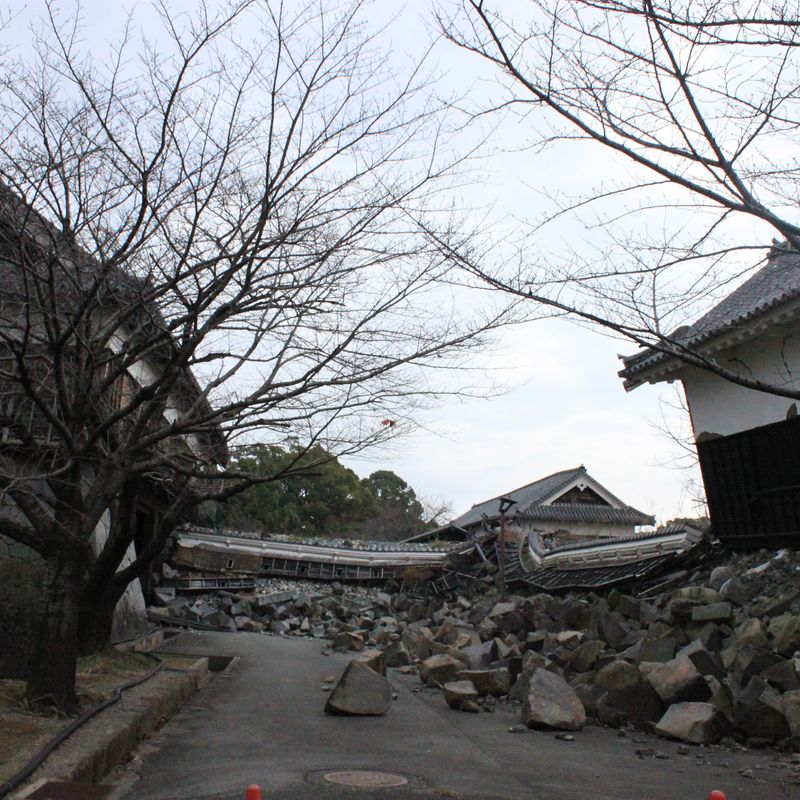 A portion of Kumamoto Castle, December 2017.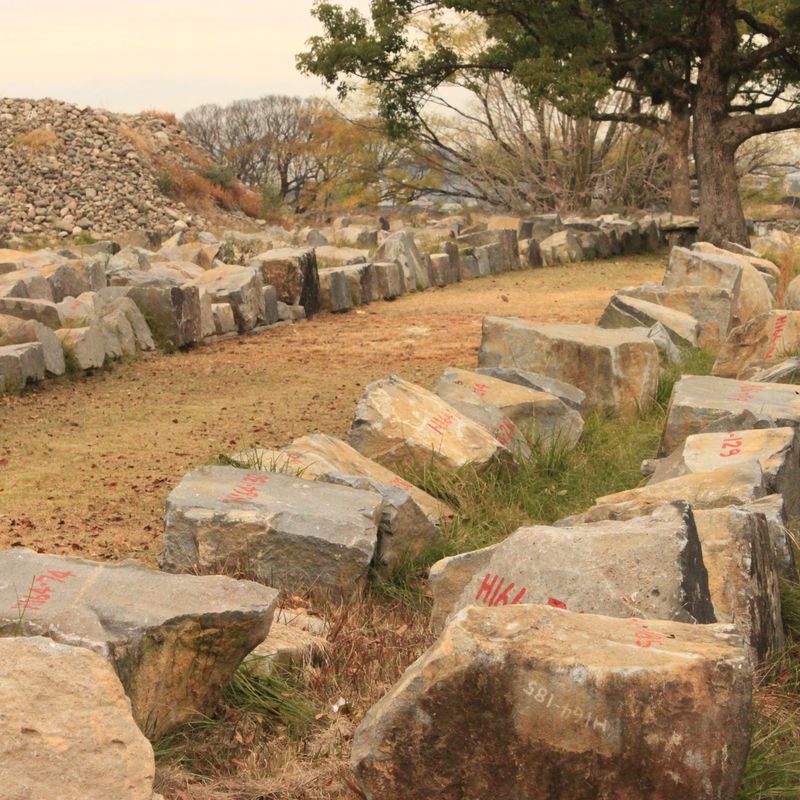 Two trips to northern Kyushu, and I still feel it is not enough. As I am writing this, I am also finding myself looking at my calendar for when I can go back. Oh, and I just saw a popular English-language travel website selling the SunQ Kyushu highway bus passes at discounted prices - this just makes it much more tempting! A return to Northern Kyushu won't be too bad, but Southern Kyushu on my next trip perhaps?

Gallery - Northern Kyushu Visit 2017
---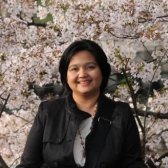 A teacher by profession, yet always a student of life. Currently living in Kanto, but in love with Kyushu.
---
2 Comments
I loved my first visit and ended up moving to Kyushu, hah. After living here for a few years, I still haven't seen nearly enough (including some of the places you mentioned). Why not live here too?

@helloalissa Hi! If only I could! I've been looking for opportunities to work there for quite some time now but none compelling enough yet. Hopefully soon.