Jul 4, 2019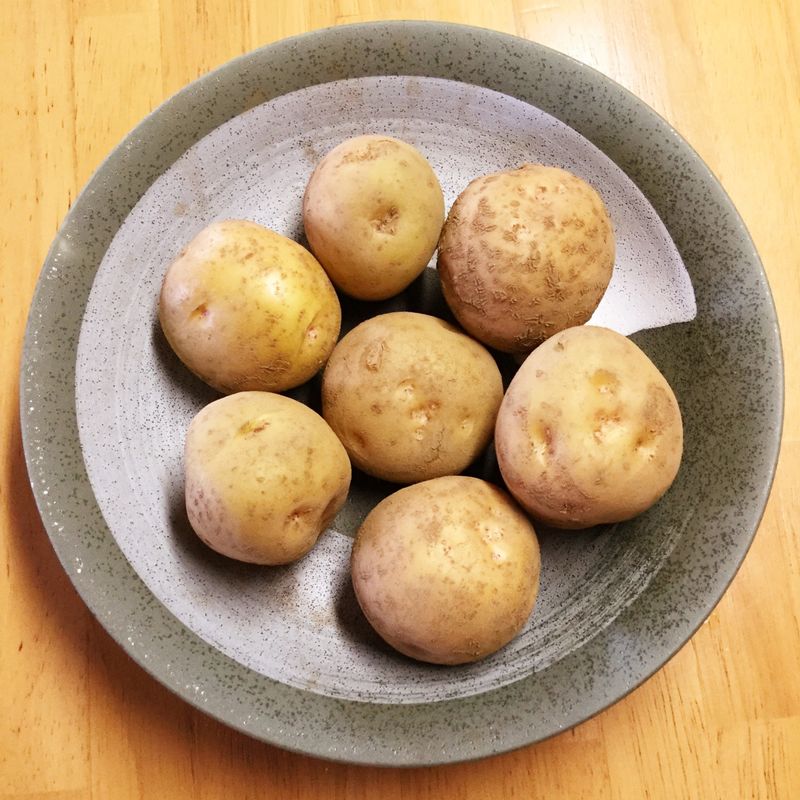 Some produce in the supermarkets and green grocers are cheap right now as they are in season. I got a big bag of cherry tomatoes this week for half the price I usually pay.
When shopping I gravitate to the seasonal foods because they're fresh and loaded with nutrients. This week, potatoes found me. I got gifted a bag from a friend who runs a farm with his parents.
He suggested boiling then roasting and serving them with butter. Good idea. I've reserved half for that.
The other half I turned into potato salad, Japanese style. Maybe. I say maybe because I experiment a little with my recipes. I didn't add much to the potatoes- just julienne carrots and thinly sliced cucumber. I dressed my potato salad with yuzupon, soy sauce, karashi mustard and a dash of hontsuyu broth. Of course, I applied liberal amounts of mayonnaise .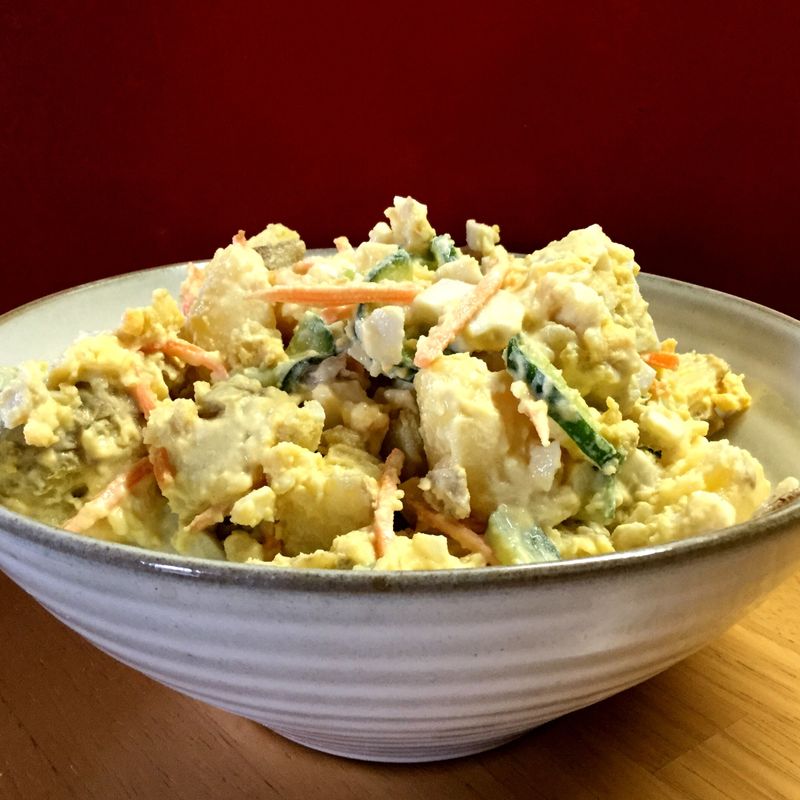 Next time I might try yuzu kosho, the spicy fermented citrus-flavored pepper condiment.
What do you put in your potato salad?
---
3 Comments
I can't stand mayo, so instead, I like to use goma dressing! I used it in a devils egg recipe and it was so good.

@edthethe Sesame is great, too. When I was a kid, my family made the German version - bacon, potato, onion, a dash each of vinegar and mustard. I suppose ponzu and karashi mustard are good, too.

@TonetoEdo give me german potatoes any day. I am drooling.