Feb 8, 2019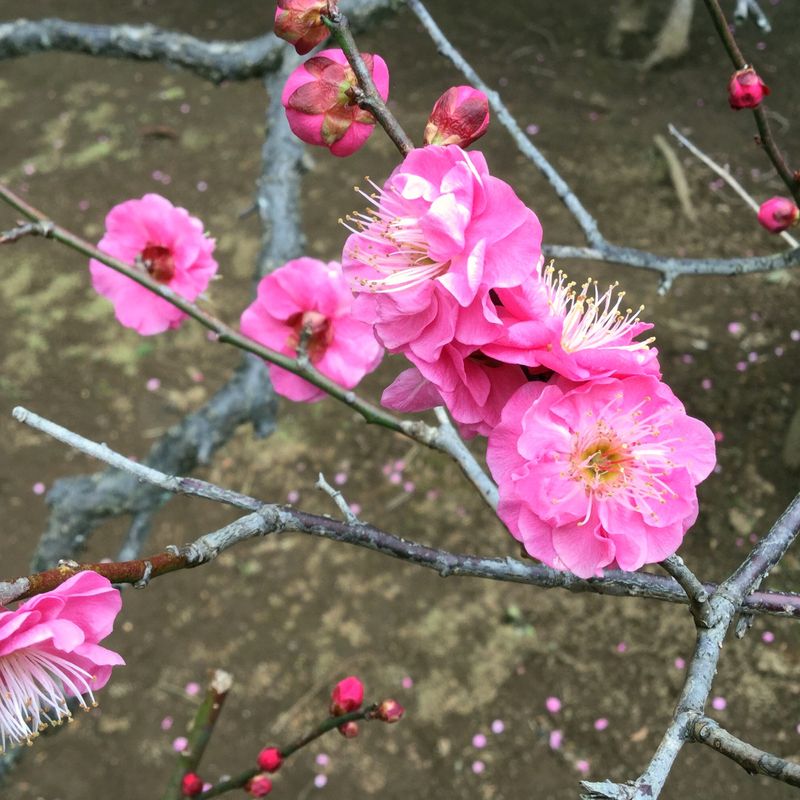 A few weeks ago, I told you about the magnificent views of Fujisan from the Super Embankment, a fortification against flooding on the Edo River at Noda City.
Today, it was a typically gray February day in the Kanto region, so there was no view. However, the spot has a grove of plum trees that are blooming in the chilly weather.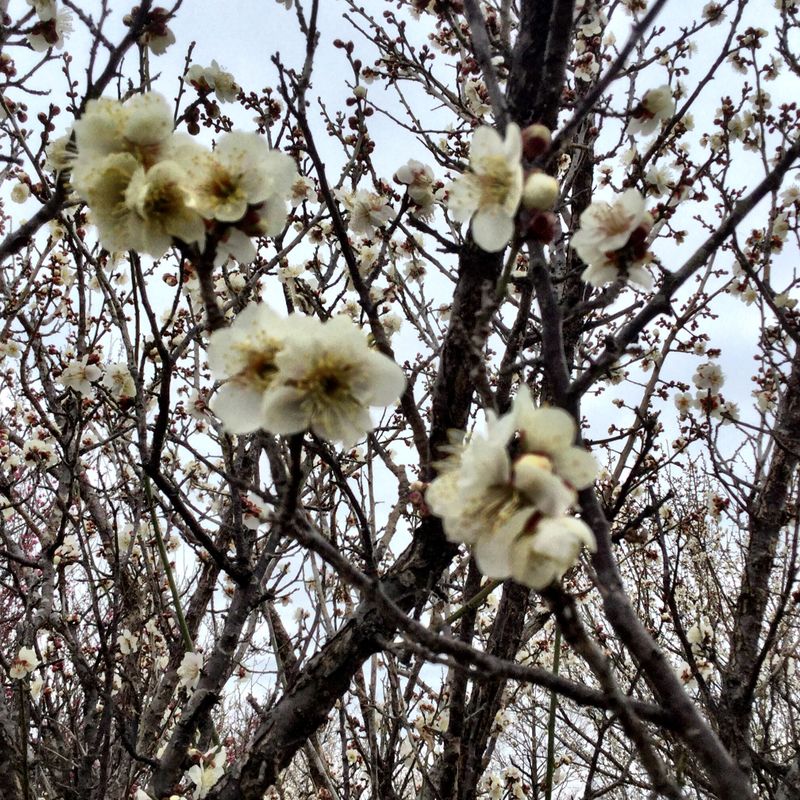 The plums are hot pink and ivory.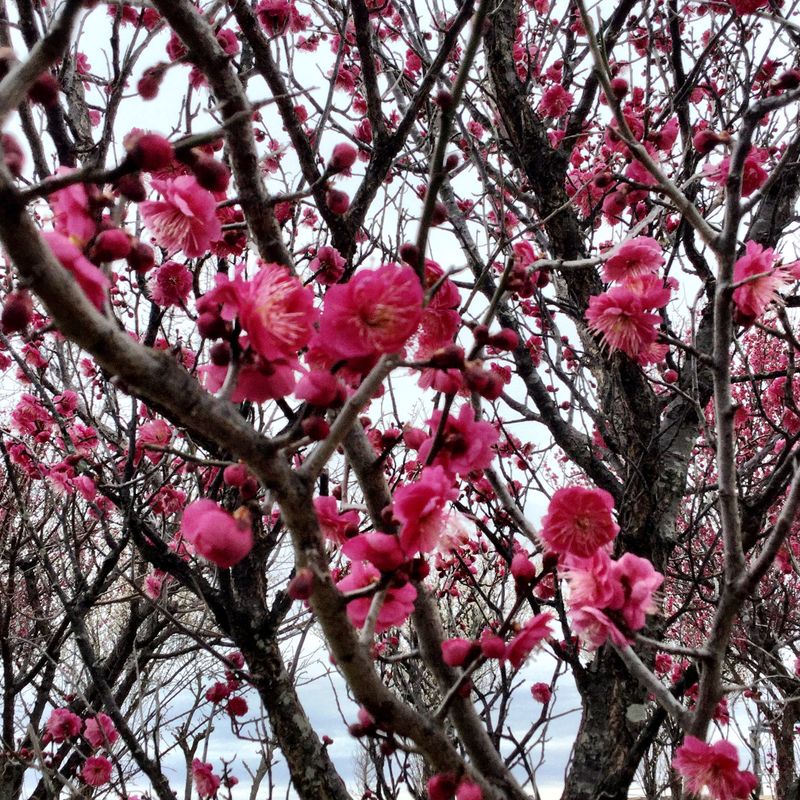 I lingered a bit to smell the sweet fragrance. Thank you, plums, for drawing me out of the house to resist the gloomy weather.
---