Apr 3, 2019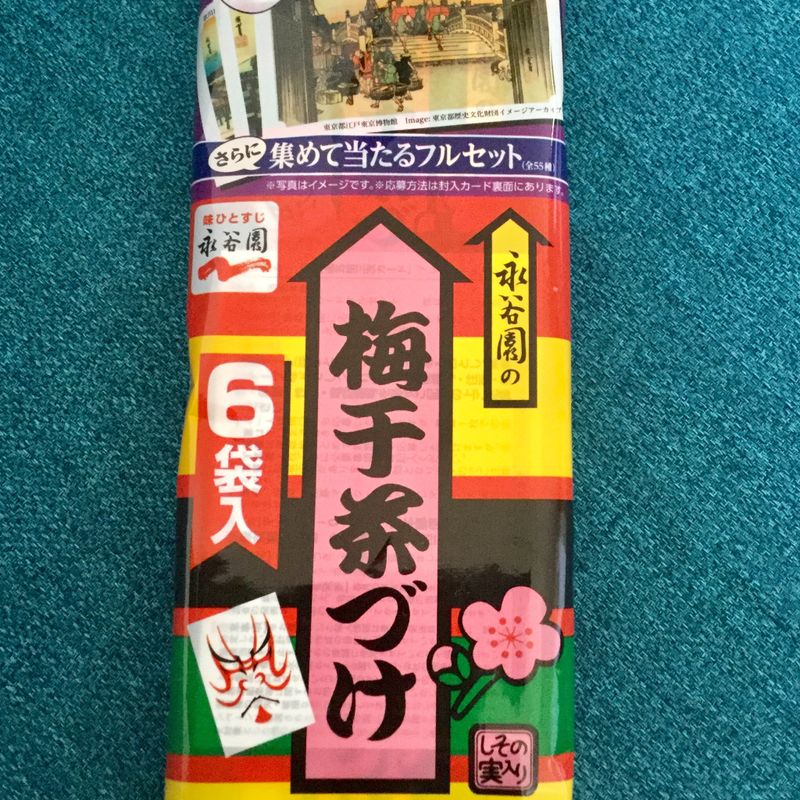 Some mornings, I have a hot breakfast of ochazuke, usually brown rice with furikake sprinkled over it with either hot water or green tea.
Lately I get Nagatanien ochazuke, and a favorite flavor is ume, plum. When I visited friends abroad last year, I brought a dozen packs with me. The packages are attractive, it's easy to prepare ochazuke anywhere, and there is a bonus - miniatures of Hiroshige's Fifty-Three Stations of the Tokaido.
If you aren't familiar with all of them, then just look at the link above. I got the 7th station, Hiratsuka, this time.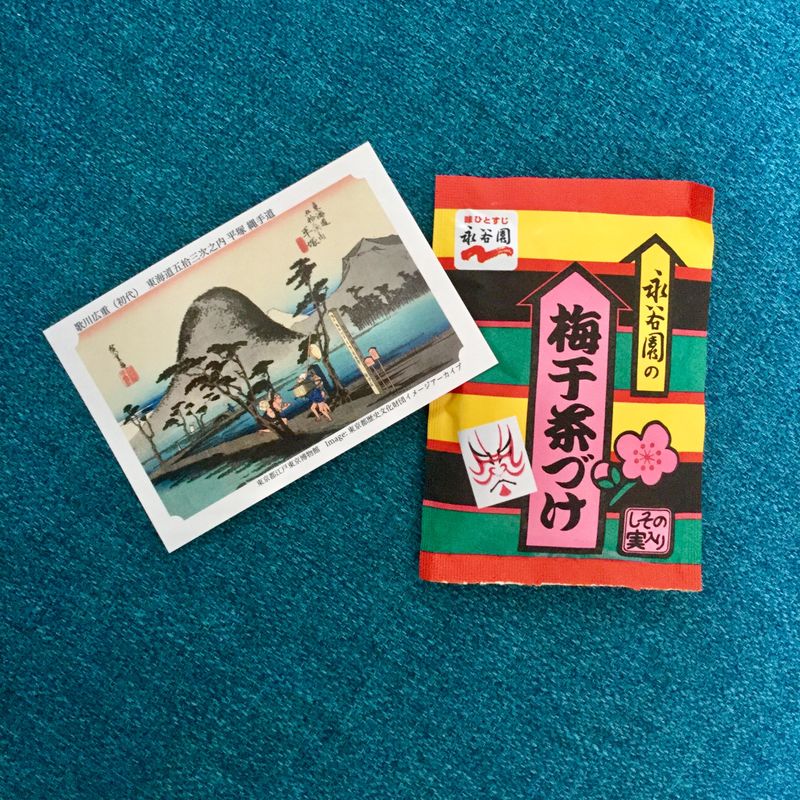 I'll tuck them into the pockets of visiting friends.
---