Nov 23, 2018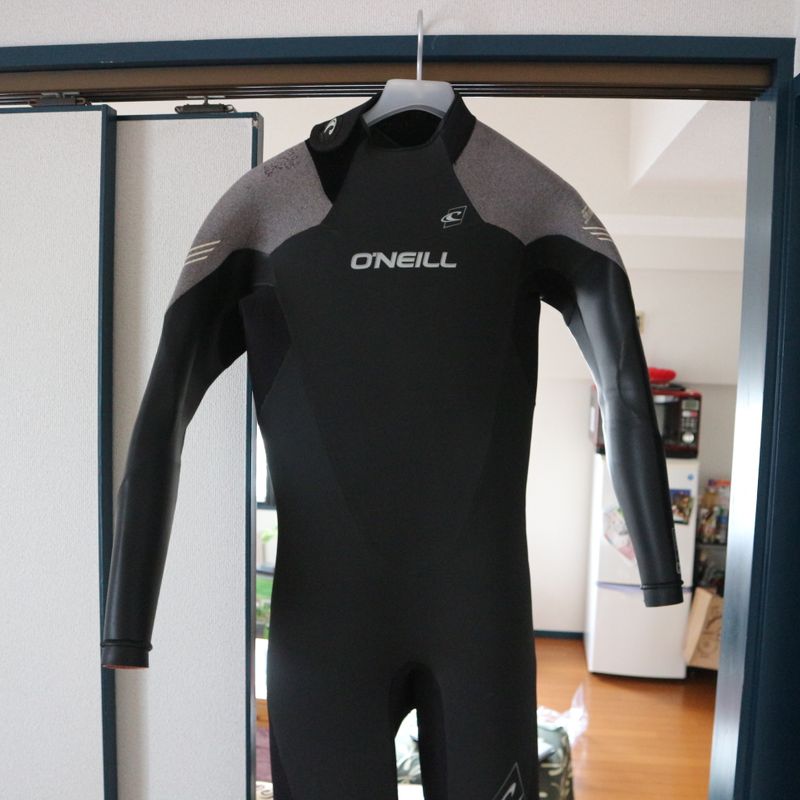 With trips away, a dodgy toe, and some choppy winds I haven't been able to surf much, if at all, during November. It's a shame as this is one of the best months for surfing in Japan -- the summer crowds have gone (as have the early-autumn hangers on), the water is warm enough in the first half of the month (in Chiba) for the light 3mm wetsuit and there's little chance of a typhoon raining all over the weekend.
Still, here we are at the back end of November and the weather people on the TV are saying that here starts the cold of winter. In fact, it looks like they've been getting snow further north in Japan, as well as in the mountains.
Good job then that the repairs on my 5mm wetsuit were recently completed.
I bought this O'Neill Superfreak wetsuit here in Japan for about 55,000 yen. This coming winter will be its third. The first two winters left it a little battered and bruised so a brought it in for repair at my local surf shop here in Urayasu.
They said they could handle the cuts to the rubber in store but the heavier damage would have to be handled by the maker themselves.
They gave me a rough estimate and then asked if I wanted them to send it off to the maker for the final quote. I did. It came in at 13,500 yen (without tax).
The damage was three cuts like the one below that were sealed up (in store) with a kind of glue ...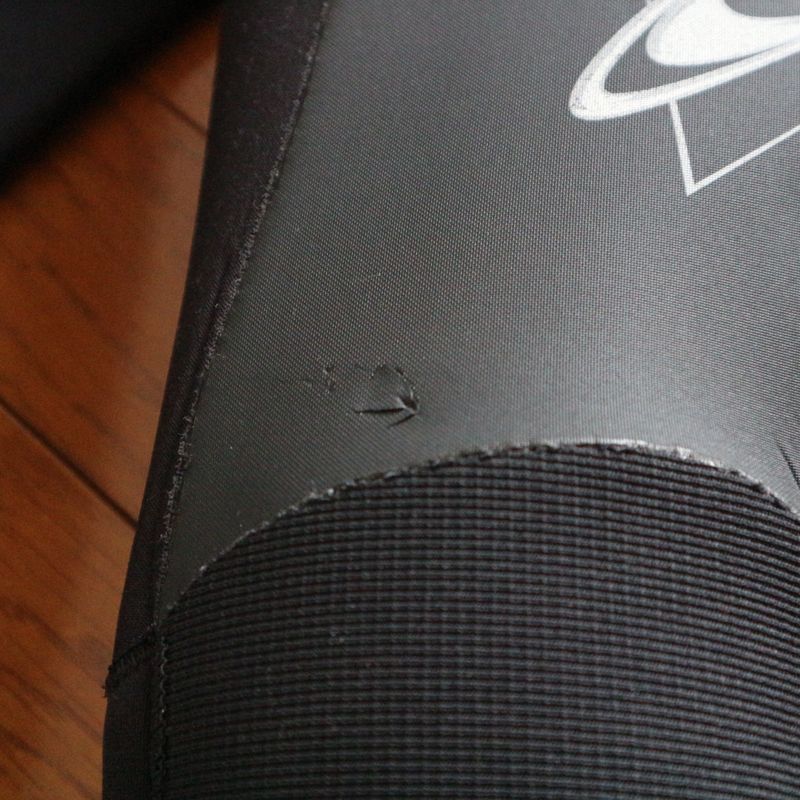 There was also some general wear and tear / stretching of the seams around the underarm (both) which I think might have been stitched up by the maker ...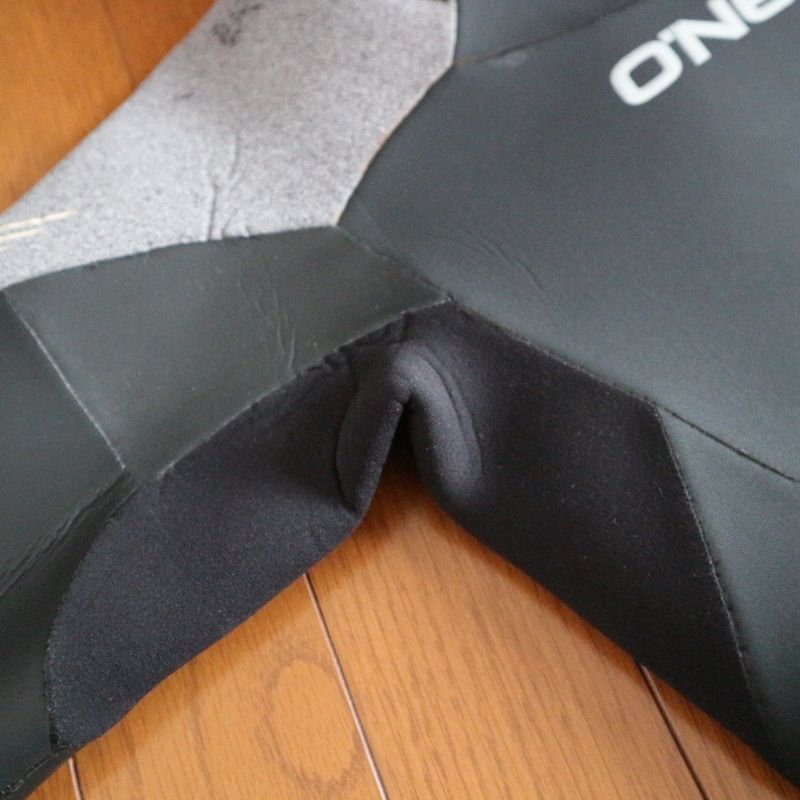 I think the bulk of the expense came from one of the knee patches that was coming away from the main body of the suit. I was told that this would need to be taken out entirely and a new one put in. Again, the maker handled this ...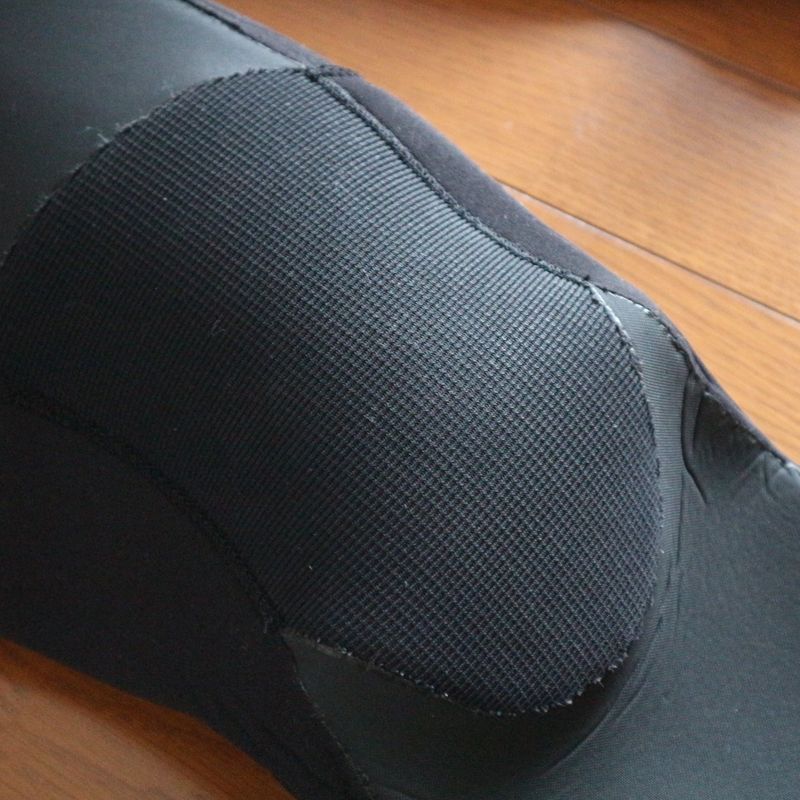 OK, so over 13,000 yen to repair a wetsuit that cost around 55,000 yen probably sounds expensive. It probably is. Maybe if I'd spent around 70,000 yen on a better model, there wouldn't have been the need for the repairs ... yet.
Anyway, when it comes to surfing, for the most part, its all money well-spent as far as I'm concerned. I wouldn't give it up for the world.
That said, in the colder months if, for some reason, you go a few weekends without getting in the water, it gets exponentially harder to get back in! So it is then that I'm having to kind of work myself up to be prepared for actually getting up at 4am tomorrow morning, and getting into some cold water. Still, at least I'll have a fully repaired wetsuit to keep me warm!
---