Mar 31, 2019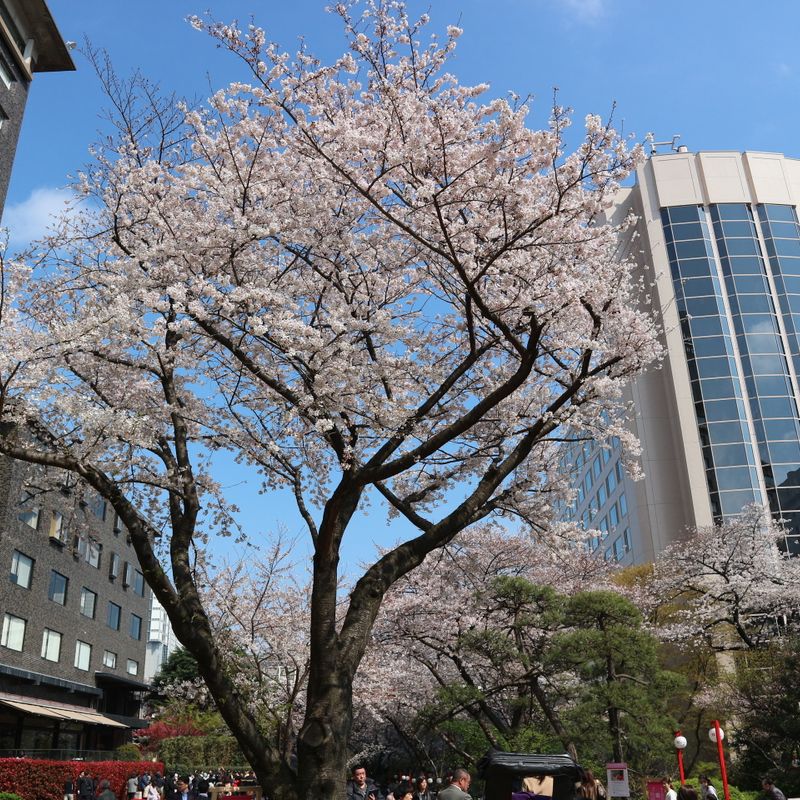 Saturday was a complete washout for me -- the result of a hangover, itself the result of too many beers and too much makgeolli (some kind of potent alcoholic broth from Korea) during a Friday night work bash after a week of chasing around the Tokyo area with said work. So I spent Saturday largely moving between bed and sofa taking the laptop with me so I could binge of Netflix.
Then Sunday should be more active. As it happens the partner and I, along with many other fellow residents of Urayasu, Chiba, have been eyeing up March 31, 2019 as the last day of business for Urayasu Fish Market (full name, Urayasu Fish Market and General Foods Center / 浦安魚市場総合食品センター), a storied old covered market that (as of now) is no longer, after over 50 years of being in business.
We got on the mamacharis and headed over there at about 9:00. By this time most of the fish had been sold and some stalls had already shut up shop but we still managed to snag some grilled asari and hamaguri.
I was expecting an air of melancholy over the market's closure but people seemed to be taking it in a matter-of-fact way. And to be honest, the structure is a rotting, blackened, decaying old beast that not even a funky new coffee roaster joint could save. No, there seems to be a collective understanding that it's time to move on.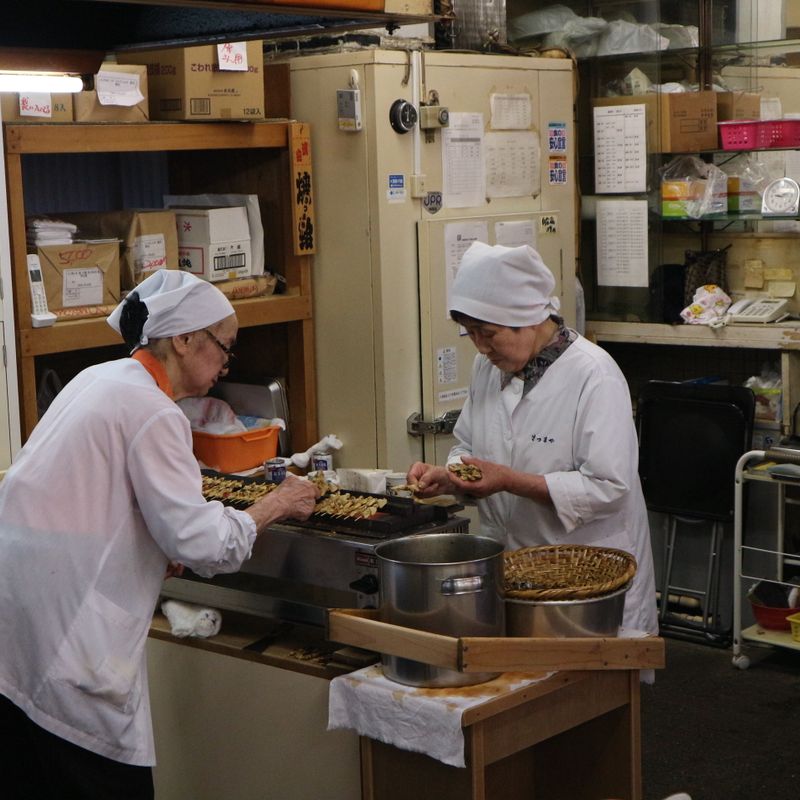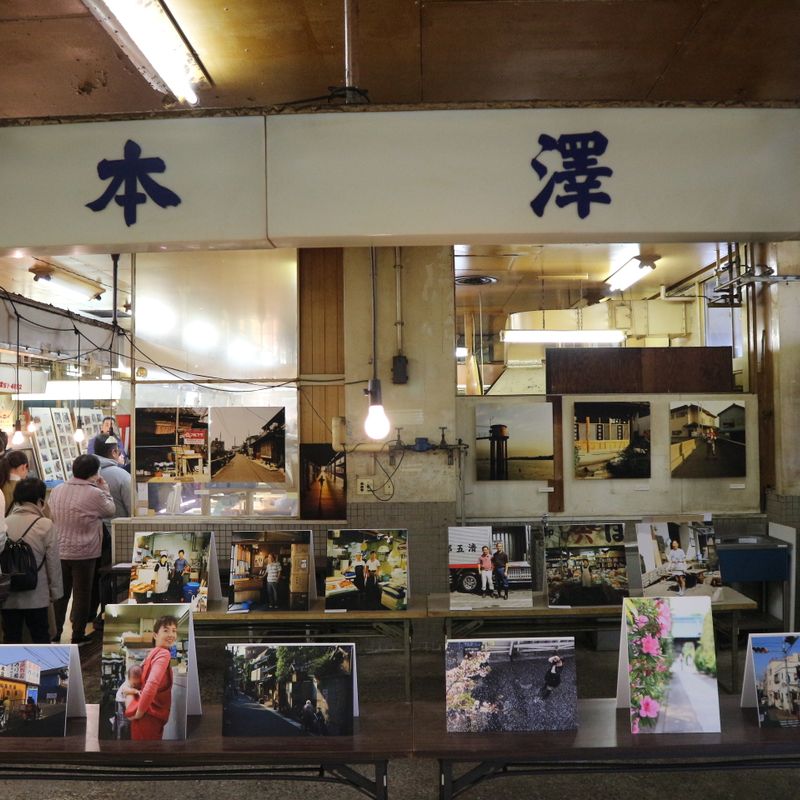 Back to the apartment, coffee, whip up a couple of dinners to put in the fridge ready for the week ahead.
On Saturday night some TV program presented a "top 10 spots for hanami in Tokyo" kind of list. I was surprised to see that they had the cherry blossom around the collective of Prince hotels west of Shinagawa Station at the top. Surprised enough to go and take a look today.
The blocks immediately west of Shinagawa Station are emphatically the Prince's hood. The whole area is dominated by hotels and annexes that belong to the chain -- Takanawa, New Takanawa, Grand, Sakura Tower at al.
Around the New Takanawa, Takanawa, and Sakura Tower is a collection of cherry blossom trees that flirts with a bit of a garden, a pond, some open grass (no sitting and picnicing), and a small shrine and torii. There's a short stretch of a "sakura avenue" at one of of which some tables (kotatsu) and zabuton are laid out under the trees in a kind of terrace that slopes down one side of the avenue. It's a spectacular spot although sitting at the tables will likely mean being the subject of someone's Instagram post. Let's hope they are kind with the filters!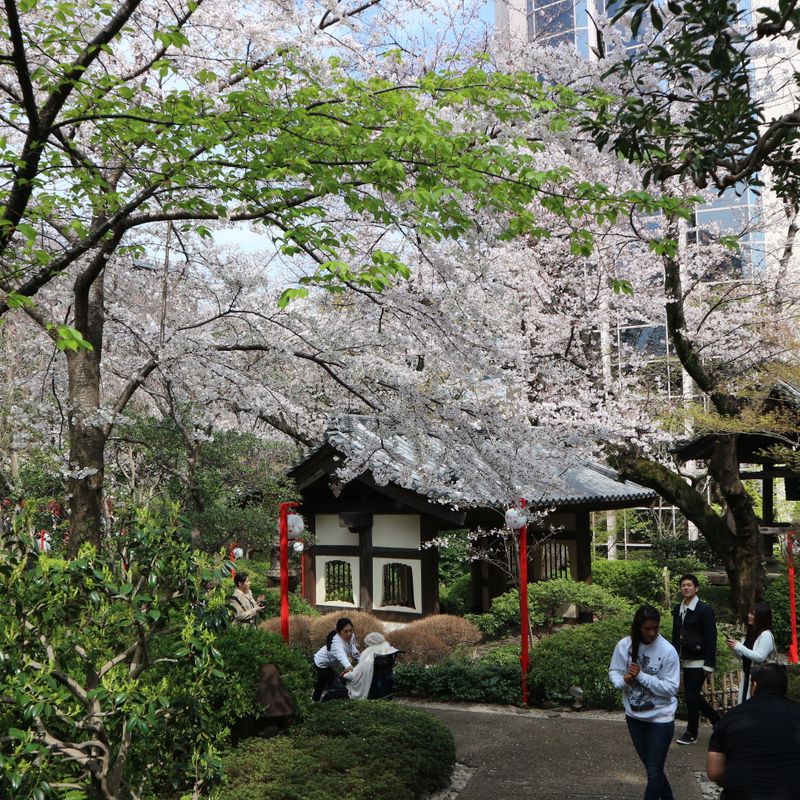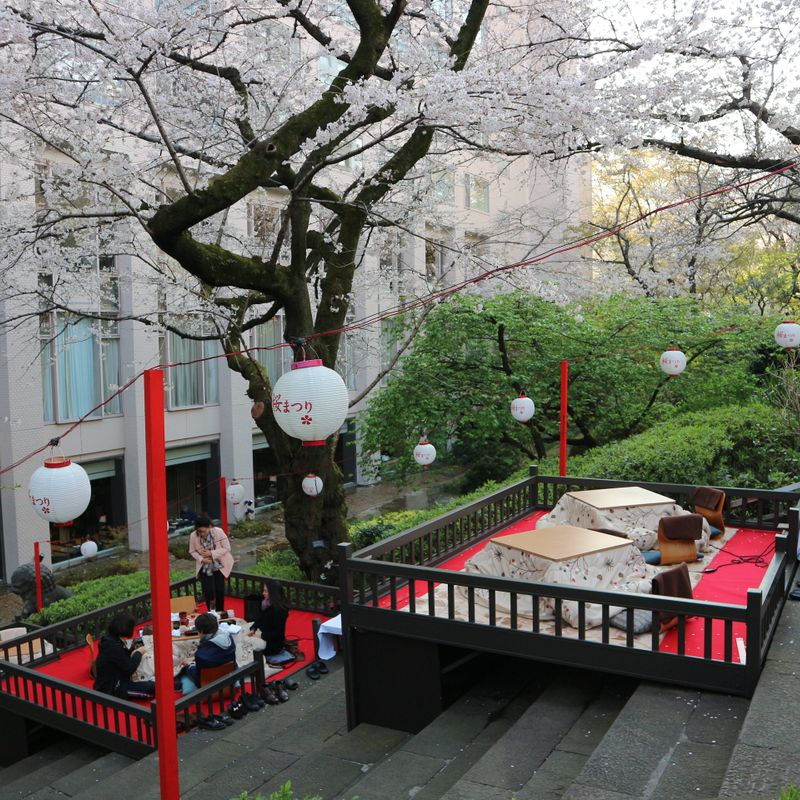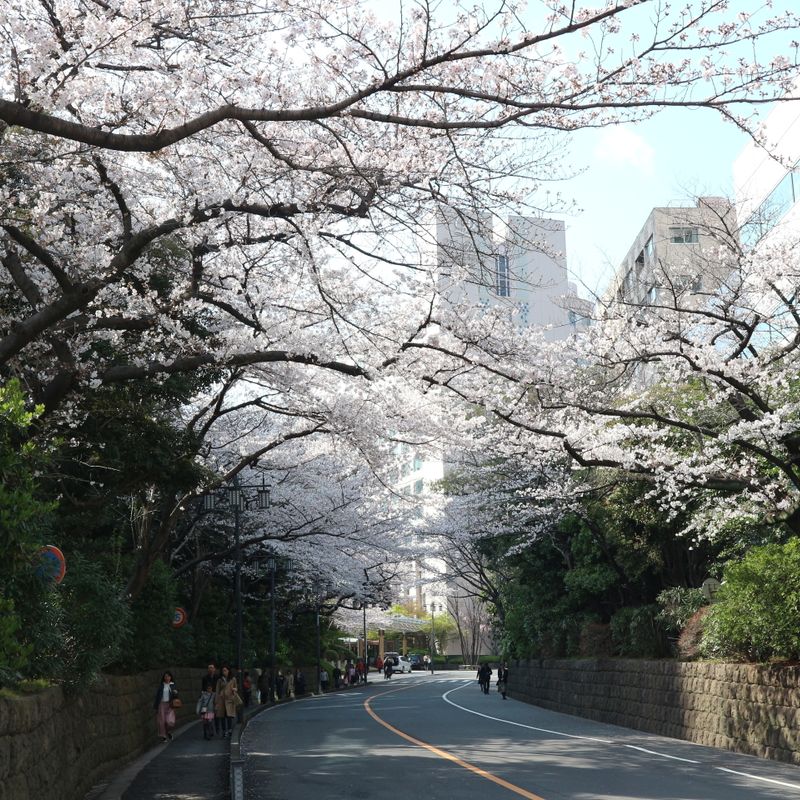 The partner and I probably spent an hour wandering between and under the trees here. Not spectacular but not spectacularly crowded either. A smooth, hassle-free cherry blossom experience, if you will -- the kind I like best. Perhaps that's what made it the No.1 hanami spot in Tokyo for the people on the TV. Otherwise I'm pretty sure Ueno, Meguro River, and Chidorigafuchi would have something to say about the matter.
Stopped off at "the mango tree" across the road from Shinagawa Station for one of their lunch sets (around 1,000 yen with a drink) before taking the train back home. On the way the conversation turned to Golden Week. We decided on a couple of nights at a B&B in Shirahama on the Izu, Shizuoka Prefecture, for some surfing and a bit of the outdoors, and promptly set about booking things as soon as we got back. I think we've gotten one of the last rooms available in the area -- and it is just a room with no toilet or shower, or breakfast. Still, happy to have something book and we're now planning what stupid time we'll need to get up to avoid traffic on the drive there!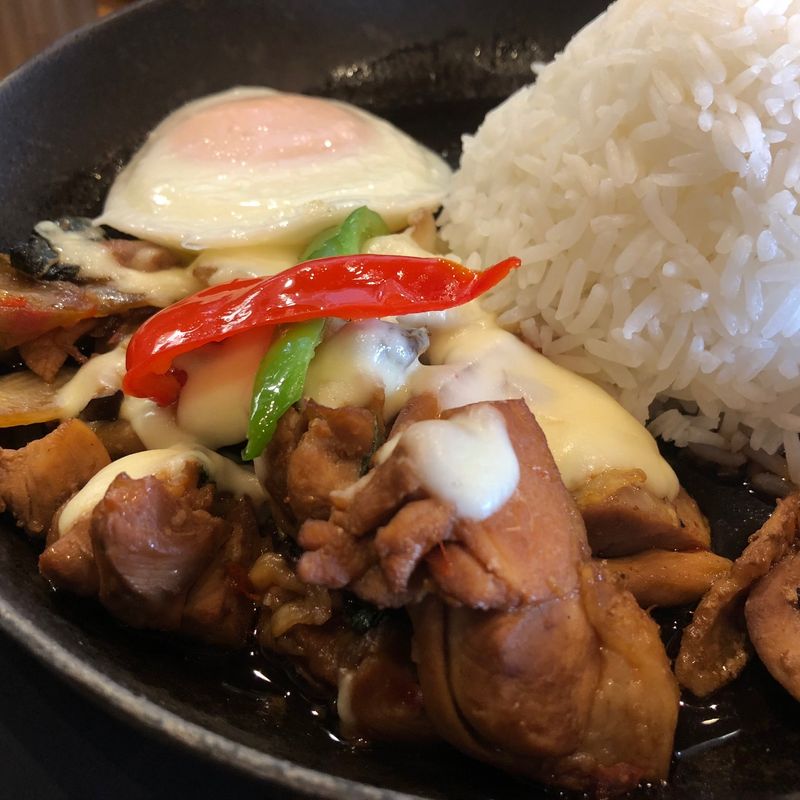 (the mango tree lunch)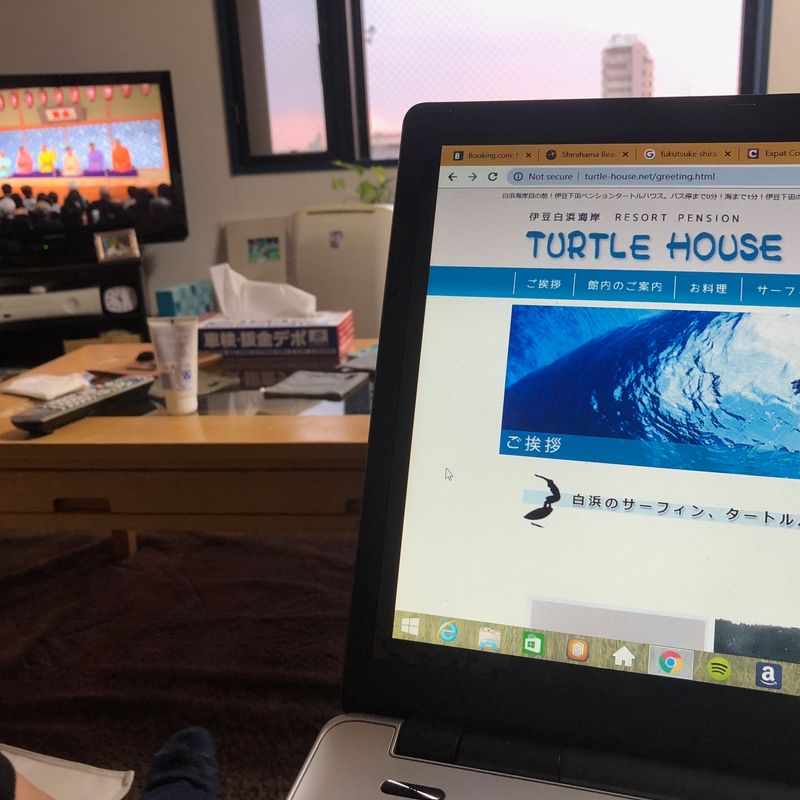 (B&B booking for Golden Week)
All of which just about brings me to now, typing up these words, glass of cheap red by my side and an internet tab read to load up Netflix.
How was your Sunday?
---