Mar 2, 2019
Since my first travel to Japan I have been very enthusiastic in collecting the commemorative stamps found in various museums, train stations and other places.
Like every year JR is hosting a Detective Conan stamp rally; this year it's held from February 12 to March 24.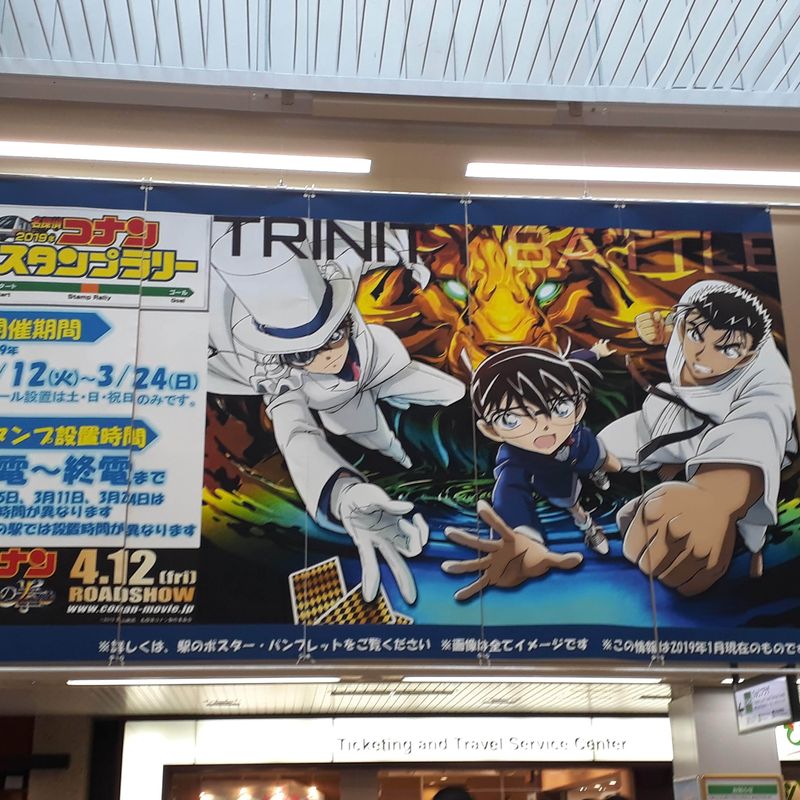 Usually I just collect the stamps of the stations that happen to be on my way but this time I thought, why not collect some stamps while making a bike tour? The weather was sunny and I got to explore part of my town I haven't seen before. It was also the first time I collected enough stamps in a stamp rally to receive one of the limited collaboration items. Not really sure if I'm going to collect the rest of the stamps of this stamp rally though as the stations are quite far away and I don't really want to spend a lot of money to collect stamps. My favorite stamp so far is Conan dressing up as Kaito Kid. Isn't that grin just adorable?!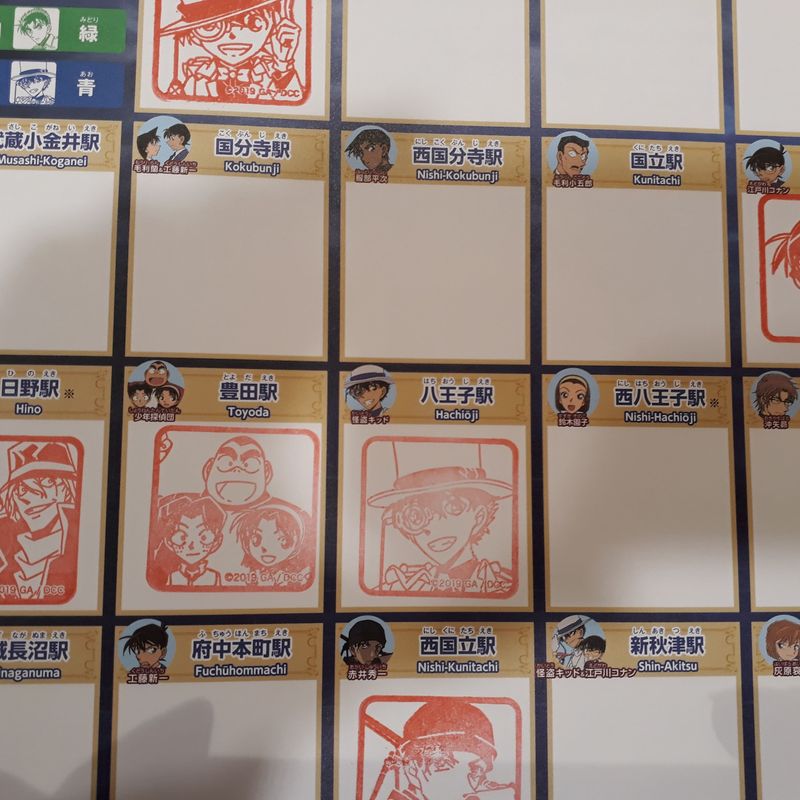 During the first phase you can get a ball pen as a reward, the second will be a pouch and the third a clear file. I got my ball pen at Tachikawa, which also has a pop up store in the ecute building on the 3rd floor. After taking a look at all the merchandise (which was obviously overpriced), I decided to get a note pad and a postcard of the teaser poster of the upcoming movie.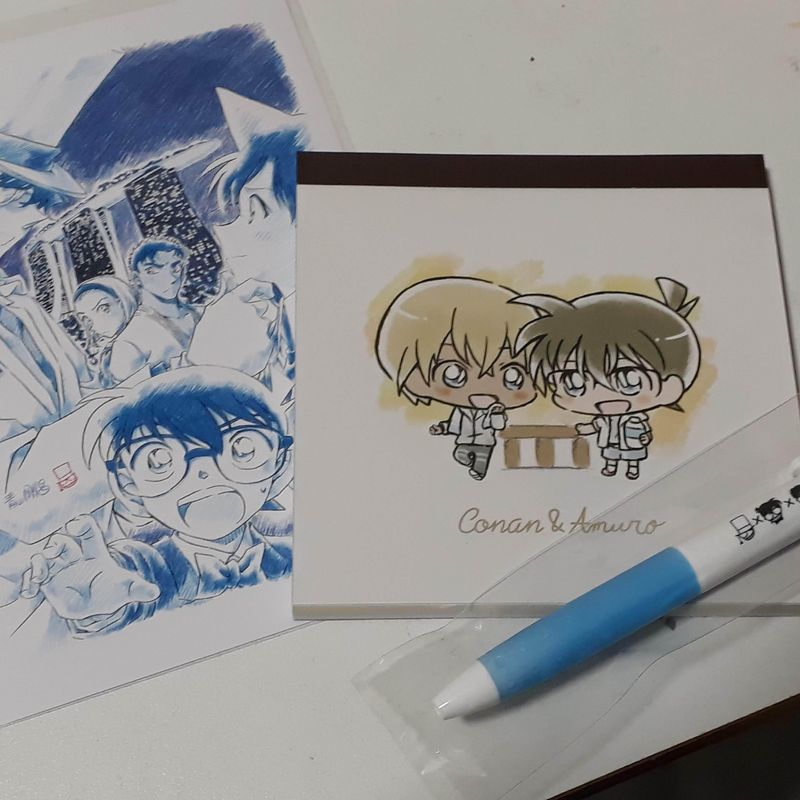 ---