Jul 10, 2019
Lunch--it is honestly what my day revolves around. Once I wake up, I immediately start day dreaming about my lunch. Is it healthy? Most definitely not, but I can't help it! That being said, when I heard that I would eat school lunches once I started my ALT job, I was very concerned about what kind of lunches I would be eating. I am not a picky eater, but I do love tasty food. However, when I tried to research what kind of lunches schools serve in Japan, I couldn't find enough information to satisfy me, which is why I wanted to write a post about it.
So here it is, a week's worth of school lunches at my junior high school, and elementary schools that I teach at in Japan!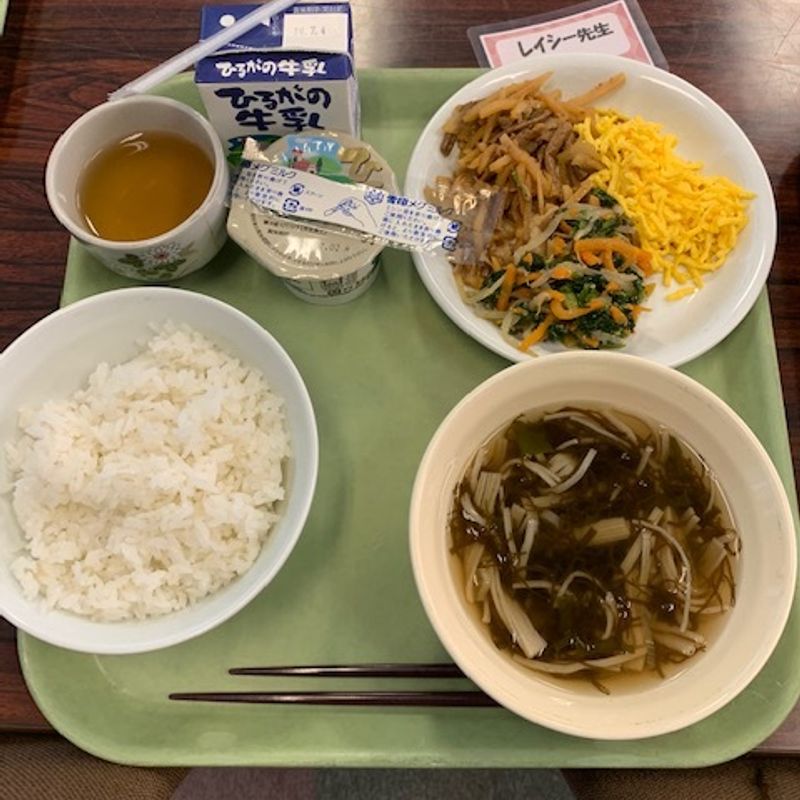 This was my favorite lunch of the month!
First, this week, I was lucky enough to have a bibimbap inspired lunch. They had several types of vegetables and some fried egg on a plate that I then mixed into my rice. It was served with seaweed soup, milk, and pudding!!! I was pretty happy with the pudding. Any kind of dessert puts a smile on my face. Needless to say, it was delicious!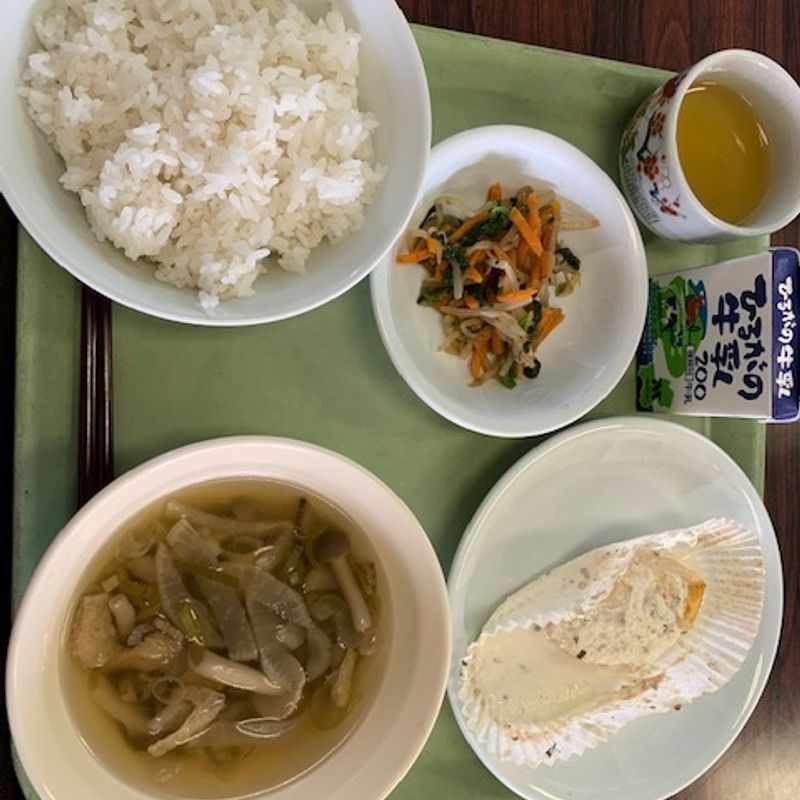 On Tuesday, we had miso soup, mayonnaise flavored fried fish, some vegetables, rice, and milk. I will admit, this wasn't my favorite lunch, but it wasn't terrible.
On Wednesday, we had another Korean inspired lunch. We were served with Korean styled meat and potato stew, seaweed soup, rice, milk, and pork buns. I was quite pleased with this lunch! Can you tell I like Korean food?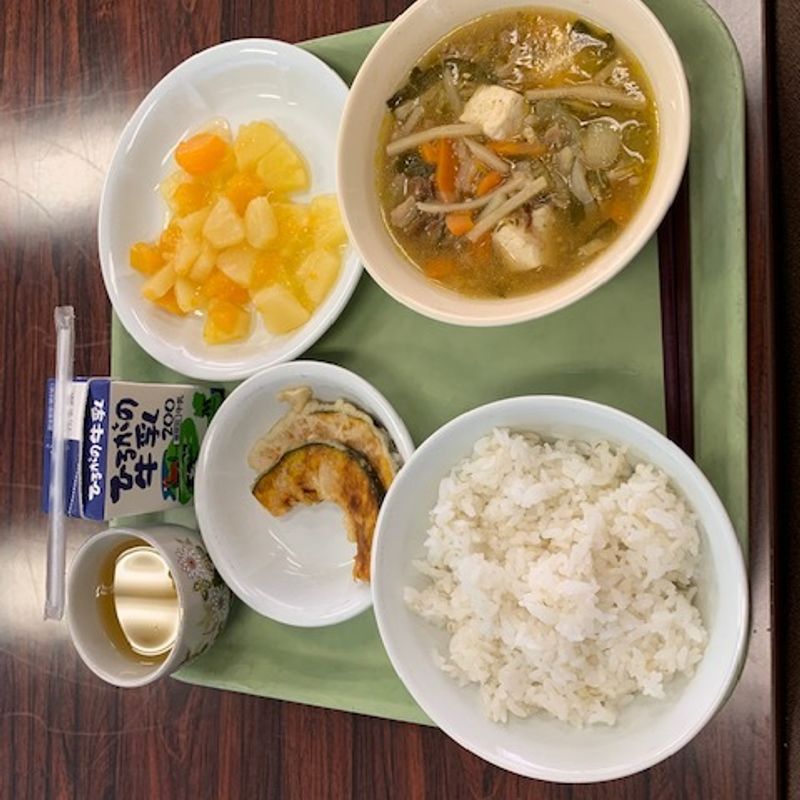 On Thursday, we had pumpkin tempura, mixed fruit, vegetable soup, rice, and milk. I loved this lunch, although I don't love canned fruit.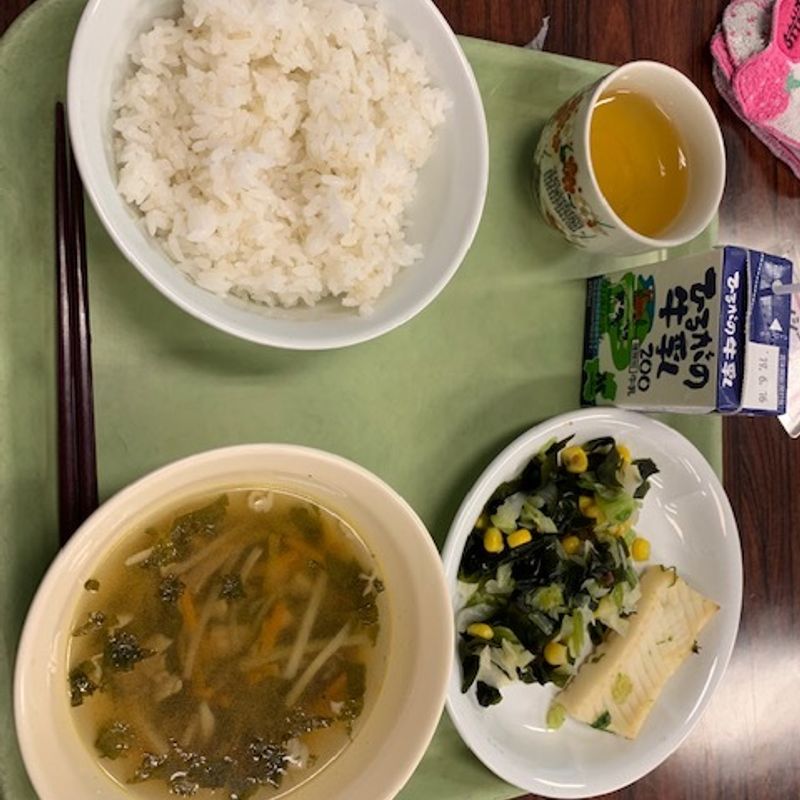 Last, but not least, we had squid, vegetable salad, miso soup, rice and milk, on Friday. The squid served at school is not my favorite, but again not bad.
All in all, I quite like my school lunches. When I compare it to my childhood school lunches in the states, it definitely is a lot healthier. There are much more vegetables, and a balance that I like. Plus, I love it when they have foreign food inspired days. We occasionally get to have Korean, Chinese, American, and Indian food. Plus, it always leaves me full!
What do you think about school lunches in Japan? Are yours different from mine?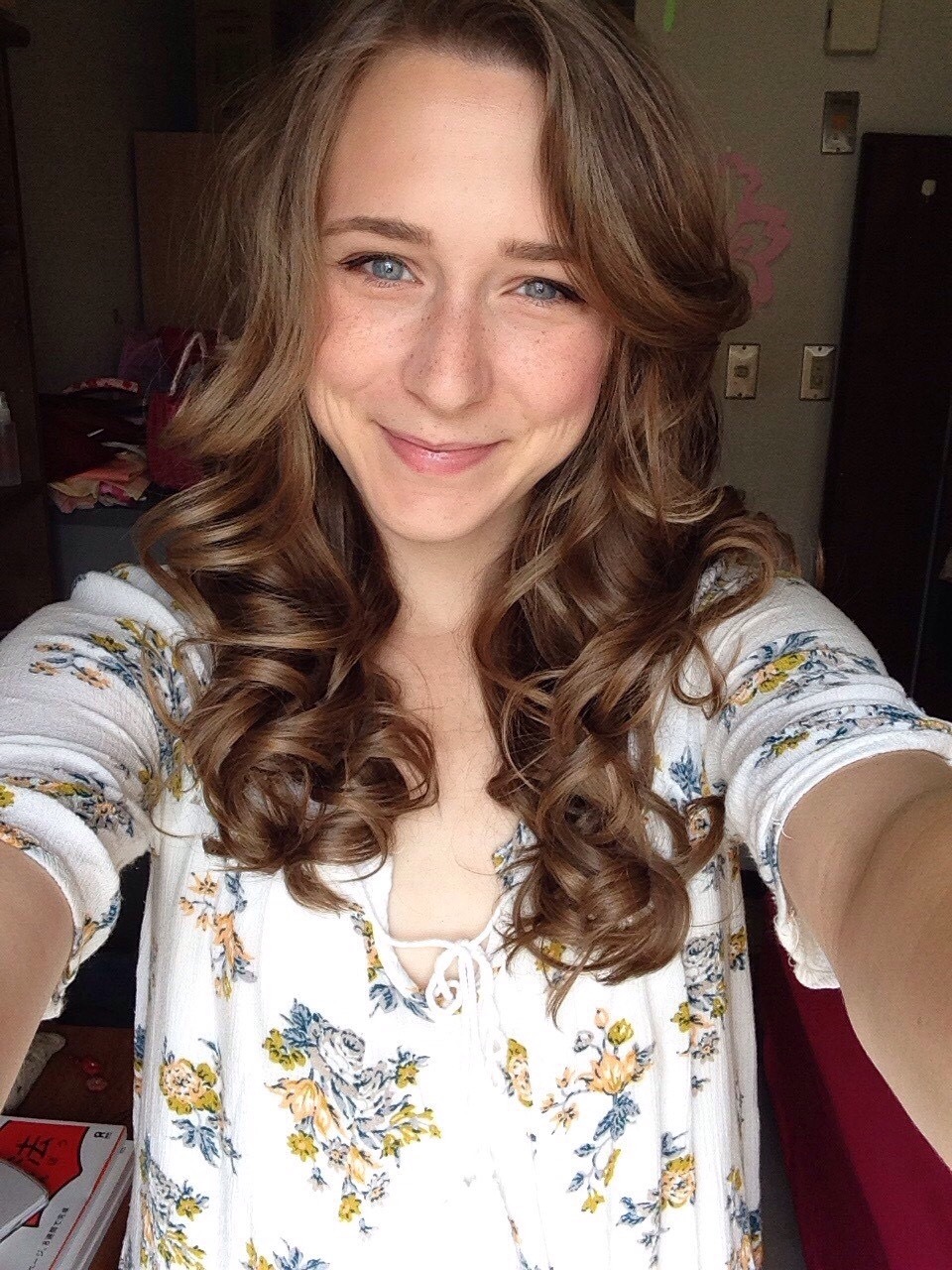 Teacher, Traveler, Dancer -
Currently living in Gifu -
I love Japan, dance, cats, food, and fashion!
---