Feb 8, 2016
The Owl Cafe Experience: Fukurou no Mise Hakata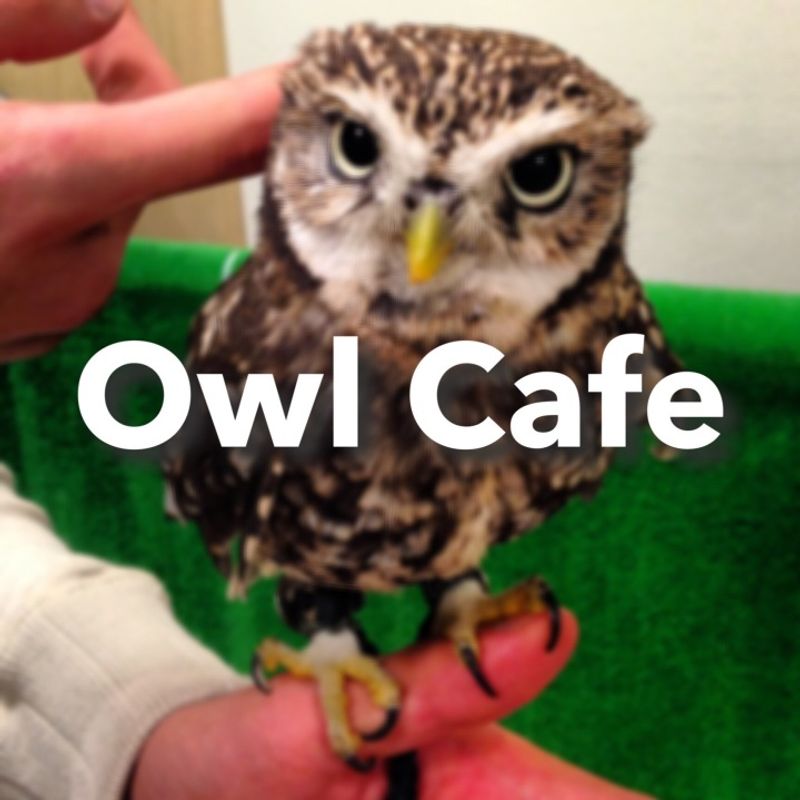 Many people around the world have no doubt heard of Japan's various "animal cafes", shops where one can enjoy sipping on beverages and playing with fuzzy, furry, or feathered creatures. Fukurou No Mise (フクロウのみせ), a chain of "owl cafes", opened its Hakata store in January of 2014. I've visited the shop three times, so I thought I'd share what it's like.
Finding the shop is not difficult at all. It's located near Kushida Shrine at the entrance to the Kawabata shopping arcade, between a restaurant and a tea shop. It's also just a few doors down from "Fukuoka Hana Hostel".
Making an Appointment
To make an appointment, you must visit the shop during business hours. The front of the shop has a big sliding door, but don't brazenly open it and walk in. The first room is where the birds are, so you don't want to startle any of the ones that are currently being held by other customers. Instead, gently slide the door open just enough to pop your head in and get the attention of one of the staff members. One of the staff members will be out shortly, and they will tell you the next available time, ask how many people will be in your party and your name. The staff members are not fluent in English, but seem to speak enough rudimentary English to communicate the tasks for their jobs. However, if you can speak Japanese, the process will of course be a lot smoother.
Each session lasts one hour and costs ¥1500 per person. If you have time to kill before your appointment time, you can eat some Hakata ramen in the shopping arcade, explore Kushida Shrine, or do some shopping at Canal City while you wait! Be sure to return to the shop at least five minutes before your appointment begins.
The Experience
A few minutes before your session time, a staff member will come out and call the reserved parties one by one into the cafe. The shop is built like a loft, with the owl area downstairs and the cafe and gift shop upstairs.
The other attendants in the shop will direct you to the cafe area to order your drinks and await the safety briefing. As everyone is being seated, you will be given a sheet with information about the owls and how to handle them. They also have English information sheets for those who do not understand Japanese.
My first two visits to the shop weren't very English-friendly (I felt the need to assure the staff that I could speak Japanese and understood their explanations), but this time around, the staff seemed much more comfortable with non-Japanese visitors, and like I mentioned before, spoke enough English to get by.
Once everyone's drinks are served, an attendant will give a five-minute explanation about how to handle the owls. When non-Japanese people are present, it seems that they try to throw in as much English as they can to communicate the rules, mainly about how you can pet and hold the owls, how to calm them down if they try to fly off, making sure your camera flash is off, and so on.
After that, it's off to play with the owls! There are two areas downstairs, one for the "working" owls and one for the "resting" owls. The ones in the resting area can be photographed and observed, but cannot be touched. As for the "working" owls, the staff will offer to put them on your hand, arm, shoulder, or head, make sure the leash is firmly tied in your hand, and be available if there is any trouble. While there is no set order when making your way from owl to owl, the staff will make sure everyone is getting a fair amount of time with each bird, and even offer to take photos for you.
My third time around, there weren't so many customers, so I took some time to ask the staff some questions, one of which being "Where do you get your owls?" The staff explained that the owls are raised in captivity, so anyone worrying about them being taken from the wild can rest a bit easier.
Near the end of the session, everyone will be lead back upstairs to finish their drinks, pay, and check out the gift shop. Then, everyone must leave before the start of the next session. The overall timing of each session is as follows:
10 Minutes: Seating, drink order, safety briefing
40 Minutes: Play with the owls
10 Minutes: Payment, gift shop, exit shop
I've left fully satisfied with every visit. However, I think they could make the experience better if they had brochures or even wall mounted posters introducing each of the species of owls they have, and giving some quick facts about natural habitat, diet, and other features. The staff seemed knowledgeable about the birds, for example, telling fun facts such as "this is the second smallest species of owl in the world" and such, but it would be a nice treat to have more information instead of having to try to remember the names of the owls and wikipedia-ing them later to satiate my curiosity.
It also wouldn't hurt if they shared some information about how people can contribute to conservation of the environment or get involved with taking care of animals. But who knows, maybe thats on the menu for the future?
In any case, I highly recommend this unique experience, and if you're visiting Japan, why not try squeezing an owl cafe into your itinerary?
---
Click here for more information about the Fukurou no Mise Hakata (In Japanese)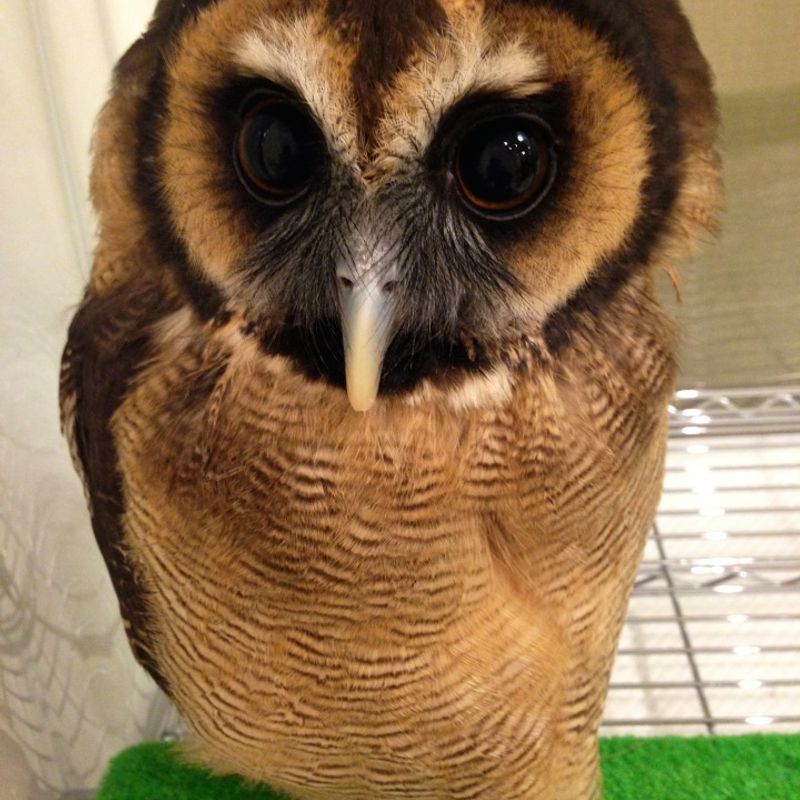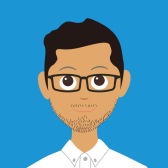 My name is Rei. I'm Latino, from the Northeastern US.

I've been living in Japan for four years. Originally a JET Program ALT from 2012-2015, I'm currently working in Fukuoka City.
---
2 Comments
Interesting! I'm in Nagoya and I'll be posting about my own experience in an owl cafe over here soon. A little different in the set up, but I'm glad to read that there is care taken in both our scenarios to ensure the owls get little breaks now and again. Did you have a favorite? In the store I visited, my fave was a Barn Owl who has her own twitter account. I'm a fan.

@KpQuePasa I was a fan of the barn owl here as well! Really gorgeous, but it was a bit cranky and didn't want to pose for pictures. My favourite was the elf owl. It was so tiny and adorable!