Oct 12, 2017
Nihon no Kakinoki (2)


Hana no chitta ato ni, aoi chiisana kaki no mi ga narimashita. Kakinomi wa, sukoshizutsu ookikunatte ikimashita. Tokoro ga, amari takusan nari sugitanode, poton poton to ochirunomo arimasu. Ken chan tachi wa, [a kondo wa kakinomi ga ochiteiruyo] to, yorokonde hiroimashita. Uchi e kaette, hosoi takeno edani sashite, konna omoshiroi mono wo tsukurimashita.


After the fall of flowers, tiny and aqua colored fruit come out. Persimmon fruit become bigger little by little. However there is not much in the place, they fall plop plop. Ken chan was glad to have [falling fruit by now]. With the thin branch of bamboo, she made an interesting things back home.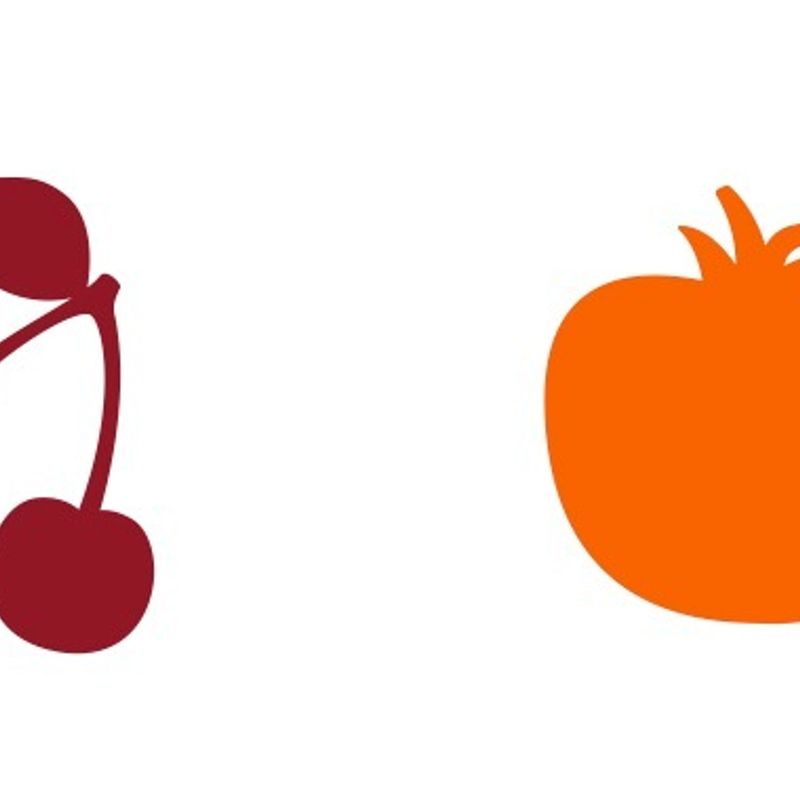 7 gatsu desu. Atsukunarimashita. Demo kakinoki no shita wa, hikage ni natte suzushii no desu. Ken chan no oniisan ga kaki no eda ni, buranko wo tsukuttekuremashita. Sonokoro ni naruto, momonomi wa mou taberaremasu. Okaasan wa minna ni, oishisouna no wo totte kuremashita.


It was July. It became not hot. But under the shade of persimmon tree, it was cool. Ken's brother made a swing from the branch of persimmon tree. At the same time they ate peach. Mom gave them to everybody.


10 gatsu ni narimashita. Kakinomi mo, dandan ookiku akakunatte kimashita. Mou, taberareru no ga arimasu. Ken chan wa tomodachi to ki ni nobotte, oishisouna no wo totte tabemashita. Yosonoko ga, sotto shibugakino hou wo totte tabemashita. 


It is October. Persimmon fruit became more red and bigger. Also, can be eaten. Ken and her friends climbed up a tree, ate fruit that looked delicious. they even ate from the old persimmon tree.

Asa ban samukunatte, shimo ga oriruyou ni narimashita. Irozuita kaki no happa wa chirihajimemashita. 
Ken chan ya Mitsuko chan wa ochita kaki no happa wo hirottekite, oningyou wo tsukurimashita. Happa ga Barabara ni naranai you ni, Ken chan no oneesan ni ito de tomete moraimashita. Takusan dekitano de, ohinasamano youni kazatte asobimashita. 


In the mornings and evenings it became cold, and frosty. Persimmon leaves started to have different colors. Ken and Mitsuko picked the leaves and made dolls. leaves were loose so Ken's sister wrapped them with a thread. They could make a lot so they decorated the display of dolls. 



Amagakino mi wa, jukushitano kara hitotsu hitotsu totte, hako ni tsumete, Michi e okuridashimasu. Shibuga ki no ki wa, ookinode, hitotsu hitotsu toremasen. Otousan ga takai ki no eda ni nobotte, yusutte otoshimasu.

Sweet persimmon, they picked one by one from ripened fruit then put them in boxes to send out. Astringent persimmon tree was so big, it could not be taken one by one. Father climbed on tree branch then shake to drop the fruit. 


Otoshita shibugaki wa, uchi no naka ni, yama no youni tsumiagemasu. Yoro ni naruto, kinjo no hito ga kakimuki no tetsudai ni kitekuremasu. Oozei de kawa wo kururi kururi to mukimasu.

In the house, they pile up picked persimmons as mountain shape. When satisfied, neighbors help to unwrap peel. People are crowded to peel the skin.


Muita shibugaki wa, ito ni tsurushitari, take no kushi ni sashitari shite, nokishitaya soto ni hoshimasu. Sukkari hoshiagatte, shiroi kona ga fuku to, shibui kaki mo, totemo amakunarimasu. Kore wo, chiisana fukuro ya hako ni irete, machi ni okuridashimasu.

Rotten astringent fruit were hung through thread on bamboo sticks, and dried outside under the eaves. When astringent persimmon completely dry, then they wear white powder meaning they become very sweet. This is ready to be packed in bags or boxes to be sent.

Toshino kure ni narimashita. Yuki ga chirachira futtekimashita. Ken chan to Mitsuko chan wa oo yorokobi de utaimasu. [Yuki ya konko orae no kakinoki ippai tsumore]
Ki no ue no hou ni, [rainen mo yoku narimasu youni] to, 1tsudake nokoshitearu [kimamori] no kaki ga, mada ochizu ni nokotte imasu.

It was the end of the year. The snow was falling lightly. Ken and Mitsuko are singing happily. [snow and frost hails, persimmon trees are fun for all.] [wish to be good for next year], they left only one at the top of each tree.
The End.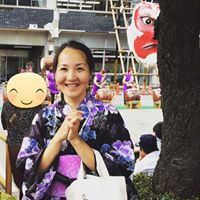 A mother who is interested in taking photos, hiking, and traveling. Favorites are sewing, knitting, sipping coffee. I am very happy to be found city-cost expat community in Japan, to dedicate it to improve writing skill.
---