Oct 11, 2017
Nihon no Kakinoki
This book simply grabbed my attention because the format was beautiful. I discouraged myself thinking I would not be learning Japanese anymore. I only include romaji, the book is printed in Hiragana. I spent some time on this so, I decided to share. (with the help of google translate and jisho.org)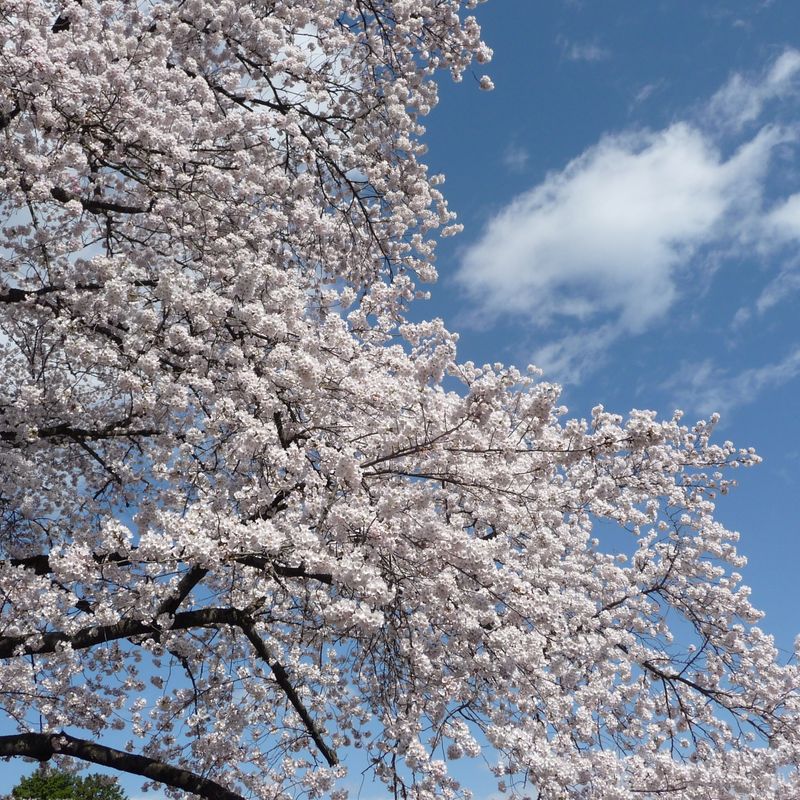 Content:
Yuki no tsumotta, Kenchan no uchi no niwa ni, momonoki ga ippon to, kakinoki ga 2(ni)hon arimasu. Senotakai hou wa, shibugakide, senohikui hou wa amagaki desu.
In a pile of snow, Ken's garden near a house has two persimmon trees and one peach tree. Tall tree is the astringent persimmon, and the short one is sweet.
1(Ichi) gatsu 15 nichi no asa, tooku kara uta ga kikoetekimashita. [na-risouka kirisouka]
narikizeme ga hajimatta no desu.
Ken chan no uchi demo, oniisan ga, [na-risouka kirisouka] to utai nagara, kakinoki no miki ni, nata de, kizu wo tsukemasu. [narimasu narimasu nattara okayu wo shinzemasu] to Ken chan mo utai nagara, kizuguchi ni okayu wo nuritsukemasu.
Koushite, kakinoki no miki ni kizu wo tsukeru to, aki ni natte, yoi mi ga takusan naru to iwareteimasu.
On January 15th, one morning there was a voice from a distance. Calling [na-risouka, kirisouka] one person started to cut down a persimmon tree. When a brother in Ken chan's house [na-risouka kirisouka] heard the sound, also followed to cut persimmon tree with a hatchet. Ken chan says [when it is done, I will bring hot porridge], she makes rice porridge. Thus, autumn comes, cuts a persimmon tree, says there will be plenty of fruit.
4 gatsu ni narimashita. Momonoki ni wa, kirei na hana ga ippai sakimashita. Ken chan ya otonari no Mitsuko chan ga, tomodachi to issho ni, momonoki no shita de, mamagoto asobi wo hajimemashita. Kaki no ki wa, edabakari de mada hana wa saiteimasen.
It became April. Peach tree had beautiful flowers and bloomed fully. Ken chan's neighbor Mitsuko chan, and friends all together played under a peach tree. Persimmon tree did not bloom because there was a trim.

5 gatsu ni narimashita. 2hon no kakinokini mo, -youyaku chiisana happa ga detekimashita. Keredemo, hana wa mada sakimasen. Itsu sakinodeshou.
It was May. Two persimmon trees finally had a few leaves. But still it did not bloom. When will it bloom?
6 gatsu ni natte, kakinoki mo yatto hana ga sakimashita. Shiroppoi, chiisana hana desu. Mamonaku, hana ga chirihajimemashita. [A, kaki no hana ga ochiteiru yo] to, Ken chan to Mitsuko chan wa, hana wo poketto ni ippai hiroimashita. Soshite, kawairashii kubikazari ya boushi kazari wo tsukurimashita.
It was June, persimmon tree barely bloomed. Very small white flowers had came out. Before long, they will disappear. [ Ah, persimmon flower falls down] Ken and Mitsuko picked up flower into their pockets. Then, they made necklace and some for around their hats.
TO BE CONTINUED ...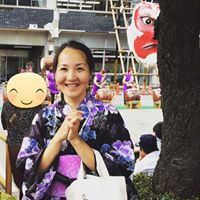 A mother who is interested in taking photos, hiking, and traveling. Favorites are sewing, knitting, sipping coffee. I am very happy to be found city-cost expat community in Japan, to dedicate it to improve writing skill.
---