Apr 22, 2018
TOKYO - Property owners will be able to rent out their homes to tourists just by notifying municipalities from June under a new law that is expected to kick-start the "minpaku" business in Japan ahead of the 2020 Tokyo Olympics and Paralymics.
The law is designed to cope with a sharp increase in foreign visitors and a consequent shortage of accommodation, a trend expected to continue toward the Tokyo games.
Japan has seen a surge in inbound tourists in recent years, with the number hitting a record of over 28 million in 2017 and the government setting a goal of 40 million in 2020.
Offering accommodation in private homes has been allowed in Japan, but under the Hotel Business Law, a license was necessary. Under the new law, whose loosening of restrictions has already been trialed in specially designated zones, registration began last month before the law's enforcement on June 15.
The government has launched a website to explain the new system. Owners of private residences must submit necessary paperwork to prefectural governments or designated major cities, and the registration can also be made online through the central government site.
But some restrictions still remain. Rentals are limited to a maximum 180 days a year, and owners must abide by some rules, as described on the government website, including keeping a registry of guests, maintaining hygienic conditions and responding to complaints, if any, from neighbors.
Local governments can also set their own restrictions, depending on the local situation.
In Kyoto, the city assembly passed an ordinance in February to limit minpaku rentals in residential areas to the period from Jan. 15 to March 15, a relative off-season for tourism in Japan's former capital.
Kurashiki in the western Japan prefecture of Okayama has entirely banned the minpaku business in the city's historic quarter, popular among tourists.
While some uncertainty remains over prospects for the minpaku business, especially in regard to the response of local governments, companies are trying to exploit new opportunities in the fledgling market.
E-commerce company Rakuten Inc., travel agency JTB Corp. and railway operator Keio Corp., among others, have ventured into the industry, while U.S. online home-rental service Airbnb Inc. has tied up with Recruit Holdings Co., which provides housing information, in an attempt to secure a large number of houses and apartments for the minpaku business.
Seven-Eleven Japan Co. plans to enter the minpaku business in a tie-up with JTB, allowing foreign tourists to receive and return room keys at its convenience stores.
Some companies are also offering to shoulder the owners' burdens under the new law.
Matsuri Technologies based in Tokyo received an English email in January about access to a firework display in the location where the inquirer hoped to stay. In an exchange of emails, a staff member at Matsuri confirmed that the inquirer meant the annual Sumida River Firework Festival and wrote, "The venue is a 40-minute walk away."
Managing some 500 minpaku rooms, Matsuri processes reservations and replies to inquiries for owners. With the company frequently receiving questions from tourists such as "I cannot find the key" or "I don't know how to turn on the heater," more than 10 staff members work in rotation day and night.

Competition is increasing in the minpaku market. In addition to locations and prices, the promptness of replies to inquiries is key to attracting tourists.
"Unlike hotels, minpaku facilities have no front desk and the lack of immediate communication with owners can be fatal," Keita Yoshida, 25, president of Matsuri, said.
Intermediary websites for minpaku show time taken to answer inquiries, and tourists tend to favor agencies that are quick with replies. Ahead of the new law's enforcement, Matsuri has developed a computer system, including automatic email reply and translation functions, to attract more tourists.
A new qualification has also been created for property owners and other people who take lessons on minpaku-related laws and ways to avoid trouble with local residents.
More than 400 people have acquired the qualification since October 2016, with applicants deemed less law-abiding rejected, according to the Japanese Foundation for Promotion of Proper Lodging, which issues the qualification.
The qualification program is aimed at "contributing to the healthy development of the industry by eliminating covert minpaku facilities," said Kazutaka Otsuki, 39, managing director of the foundation.
@Kyodo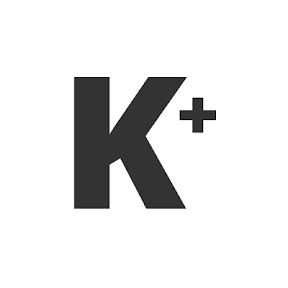 Kyodo News Plus is an online publication delivering the latest news from Japan. Kyodo News Plus collaborates with City-Cost to bring those stories related to lifestyle and culture to foreigners resident in Japan. For the latest news updates visit the official site at https://english.kyodonews.net
---