Apr 3, 2018
NARA, Japan - Nara Park in western Japan began offering tips Tuesday on how to safely feed wild deer inhabiting the park amid a growing number of foreigners reporting getting injured by the animals.
The 660-hectare park encompassing the famous Todaiji Temple and Kasugataisha Shrine has been a major tourist attraction as visitors can give special crackers to over 1,000 deer on the premises.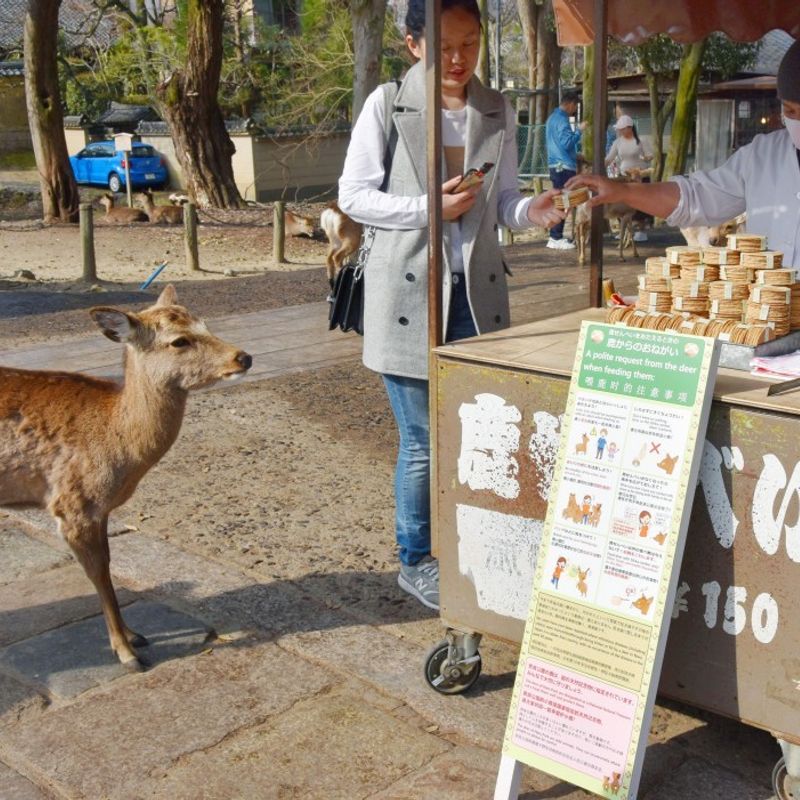 But its popularity has led to a record 180 injury reports in fiscal 2017, with 138 of them involving foreigners, according to the park.
Given the large proportion of foreigners, the Nara prefectural government set up instruction panels in English, Chinese and Japanese at stands where visitors buy the crackers, telling them to give the food immediately as teasing would make the deer angry.
It also urges feeders to show their hands to deer to let them know the food is finished.
The deer at the park are protected as a national treasure.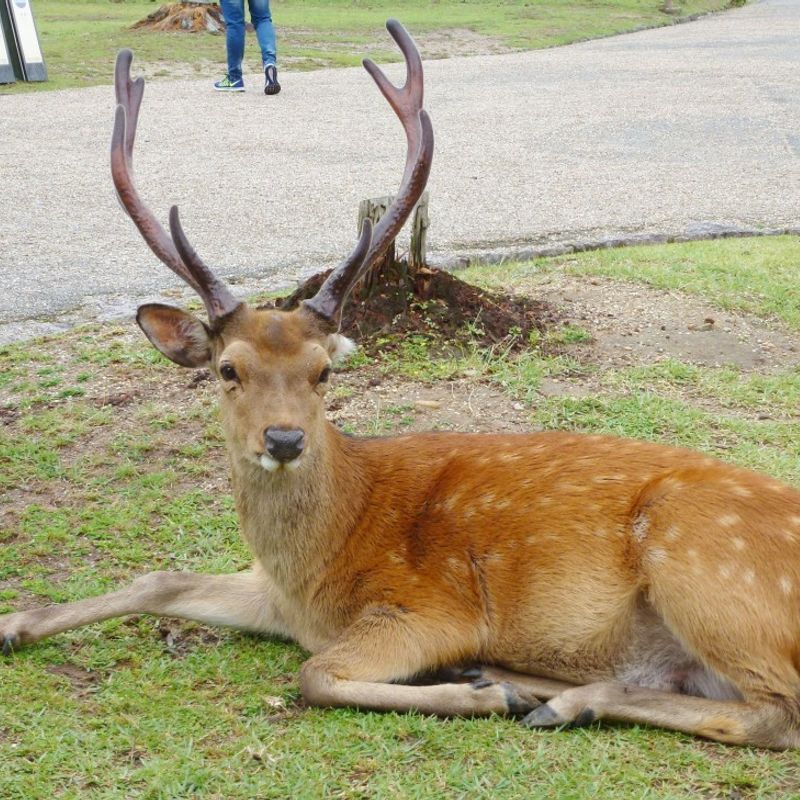 @Kyodo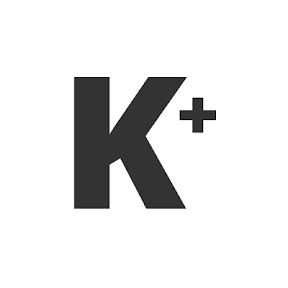 Kyodo News Plus is an online publication delivering the latest news from Japan. Kyodo News Plus collaborates with City-Cost to bring those stories related to lifestyle and culture to foreigners resident in Japan. For the latest news updates visit the official site at https://english.kyodonews.net
---