Dec 30, 2018
Seventeen monks at a Buddhist temple in Japan have taken part in a rehearsal for a high-profile New Year's Eve ceremony during which they will ring a giant bell overnight to ward off suffering and evil for the new year.
During the Dec. 27 practice event, which was open to tourists, one of the monks held a rope and leaned backwards as he pulled a 4.5-meter-long bar to ring the 3.3-meter-tall, 70-ton bell at the Chion-in temple in Kyoto, western Japan.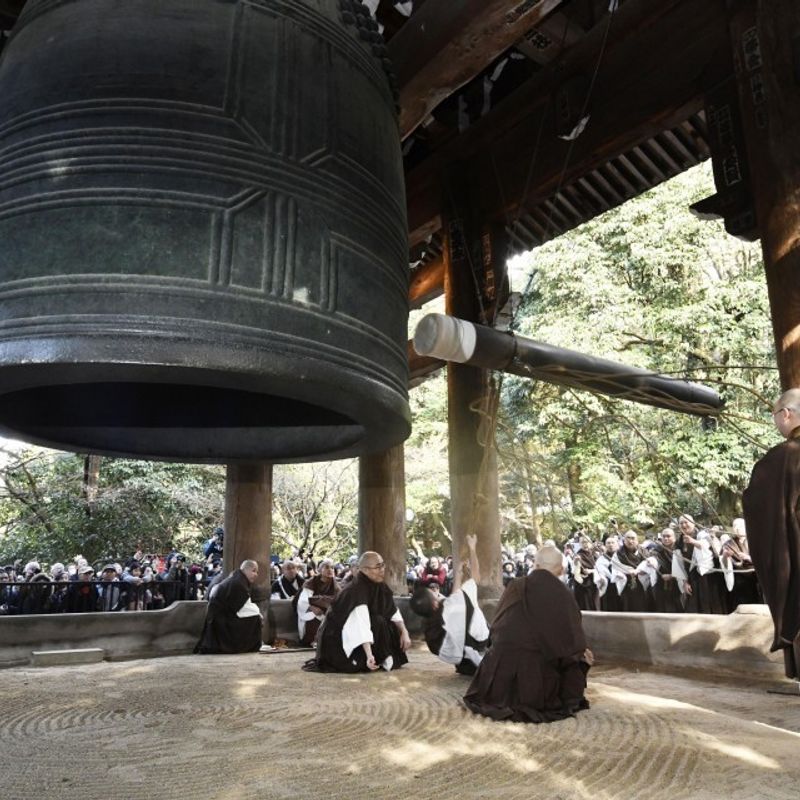 The other monks, who lined up before the bell and also held ropes attached to the bar, helped him ring the bell, which was created in 1636.
Jogen Onishi, 24, who will take part in the traditional event for the first time, said, "Senior monks advised me not to strain too hard. I will ring the bell in a responsible manner (on Dec. 31)."
The monks will ring the bell 108 times in line with Buddhist custom in Japan from around 10:40 p.m. on New Year's Eve through the early morning of New Year's Day.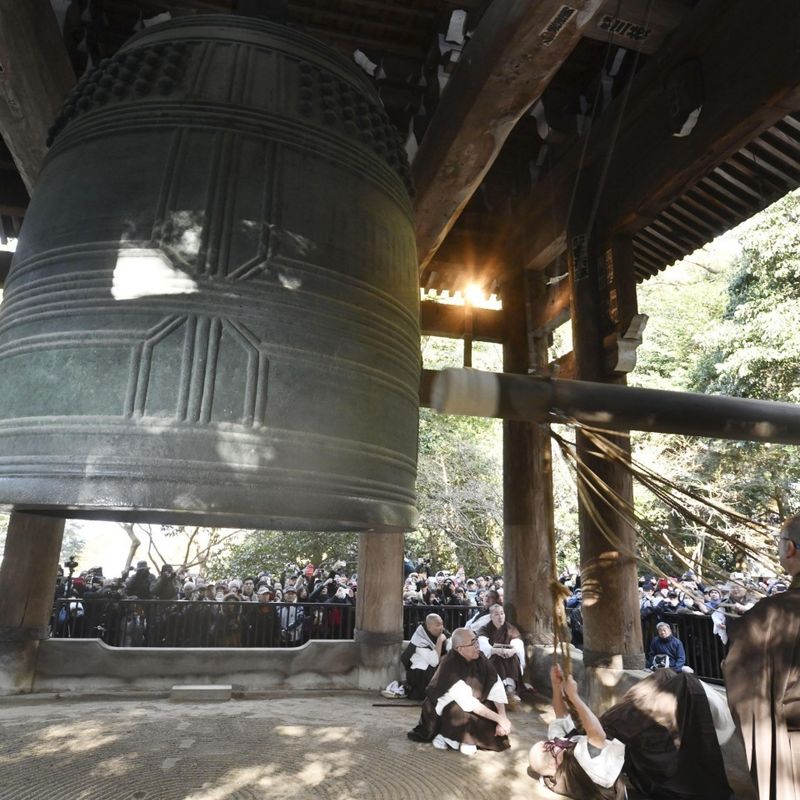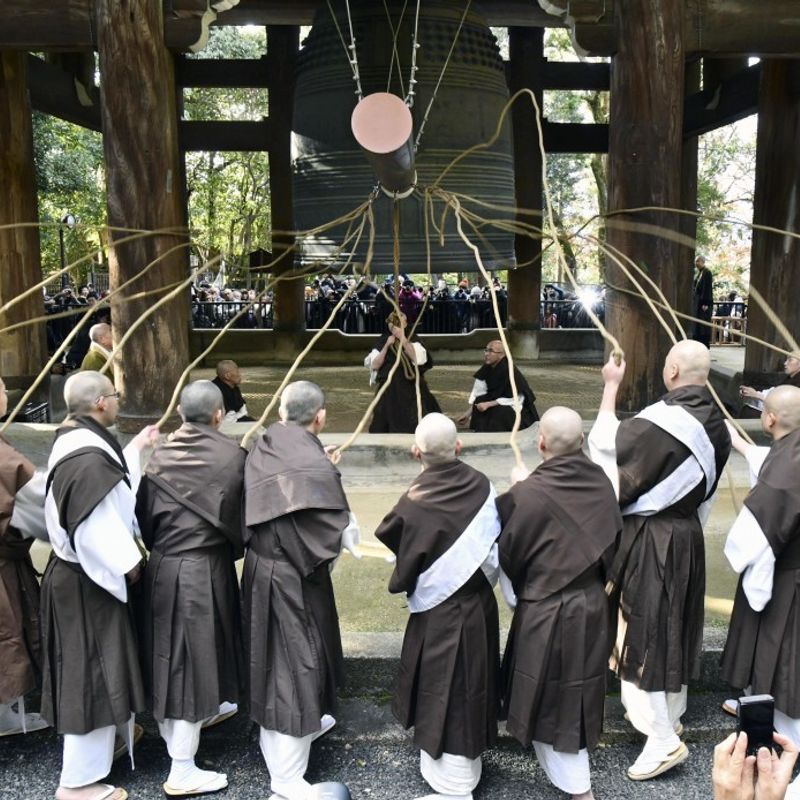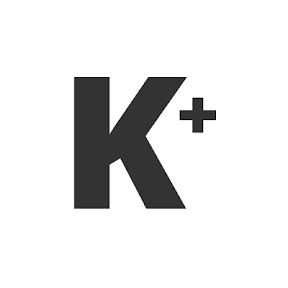 Kyodo News Plus is an online publication delivering the latest news from Japan. Kyodo News Plus collaborates with City-Cost to bring those stories related to lifestyle and culture to foreigners resident in Japan. For the latest news updates visit the official site at https://english.kyodonews.net
---