Jul 30, 2018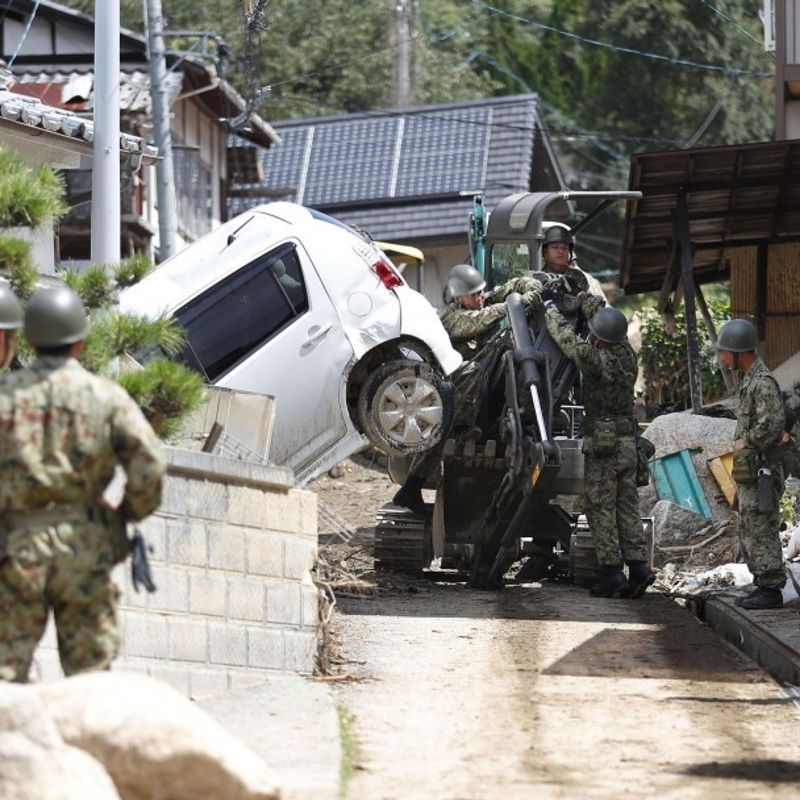 TOKYO - Residents in western Japan that was devastated by torrential rains earlier this month got back to cleanup work Monday after Typhoon Jongdari swept through the region the previous day but caused no significant damage.
The 12th typhoon of the season brought heavy rain as it made landfall in central Japan in the early hours of Sunday and moved on to the sea off the southwestern coast.
"A typhoon on top of the already dreadful situation depressed me. I don't know if I can get over the damage but I'll just keep doing what I can," said Toshiaki Nishitani, 70, in the town of Saka, Hiroshima Prefecture, where the rains early this month triggered floods and landslides.
"I was relieved that there was no further damage, but I'm worried at the same time as the typhoon season is getting in full swing," said a 65-year-old man in the city of Kurashiki, also hit hard by massive floods in early July.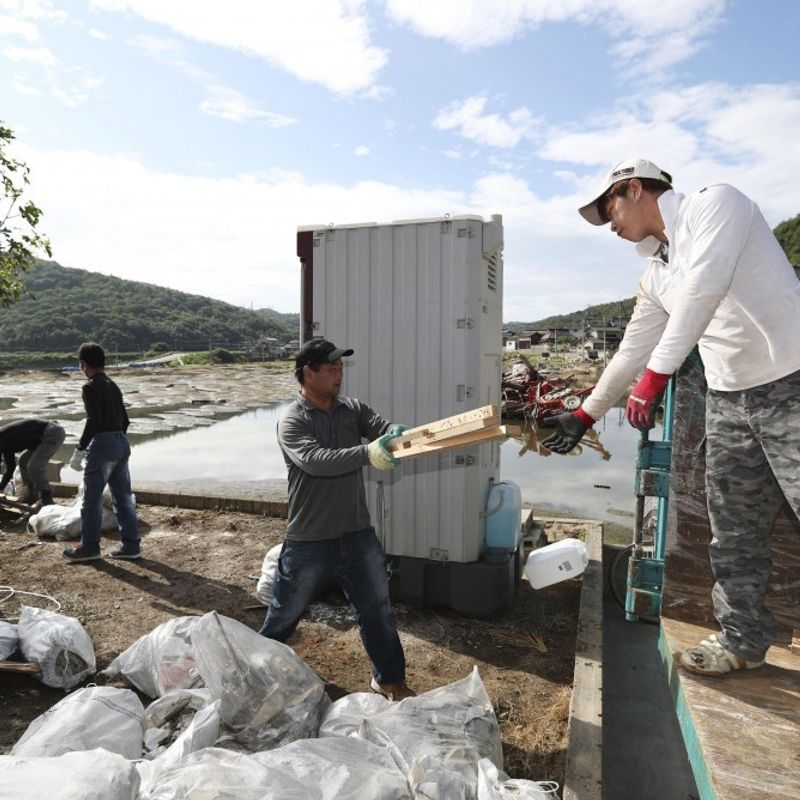 The central and local government urged people in the disaster-afflicted areas to stay vigilant against new landslides and other secondary disasters.
"The effects (of the typhoon) might continue for a while. Please remain vigilant against the risks of rises in rivers and landslides even after the typhoon has passed," Prime Minister Shinzo Abe said at a meeting of the government's disaster response team.
The torrential rains in early July have killed 225 in 15 prefectures, the National Police Agency said. There are 12 people still missing in four prefectures, according to a Kyodo News tally.
Some 4,000 people were still living in evacuation shelters as of late last week. The number of people in shelters swelled to over 10,000 as the typhoon approached, the Fire and Disaster Management Agency said.
The Japan Meteorological Agency warned of heavy rains in southern regions of Kyushu and in Shikoku.
The typhoon is expected to stay in the sea off Kyushu on Tuesday before moving toward mainland China, the agency said.
@Kyodo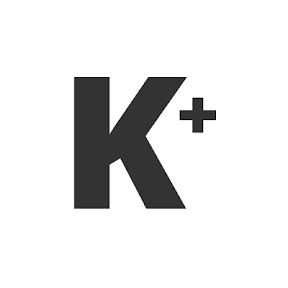 Kyodo News Plus is an online publication delivering the latest news from Japan. Kyodo News Plus collaborates with City-Cost to bring those stories related to lifestyle and culture to foreigners resident in Japan. For the latest news updates visit the official site at https://english.kyodonews.net
---