Jul 12, 2018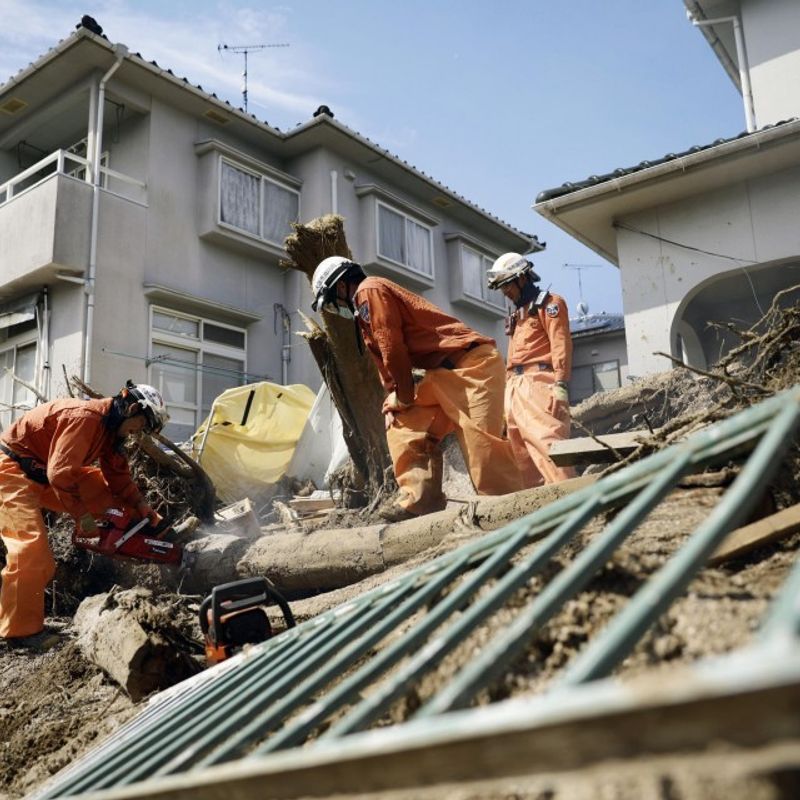 TOKYO - The death toll from torrential rains in western Japan last week has reached 200, the police said Thursday, with dozens still missing after massive flooding and landslides destroyed homes, and thousands remain in shelters.
Search and rescue operations have continued following the downpours, with some flood-hit areas still without tap water amid rising risks of heat-related illnesses in hot and humid weather.
More than 70,000 rescuers continued to search for the missing in the affected areas, including the hardest-hit Hiroshima, Okayama and Ehime prefectures.
About 6,700 people remained in shelters as of 5:30 a.m., according to Fire and Disaster Management Agency. The number has dropped from more than 30,000 evacuated at one point Sunday.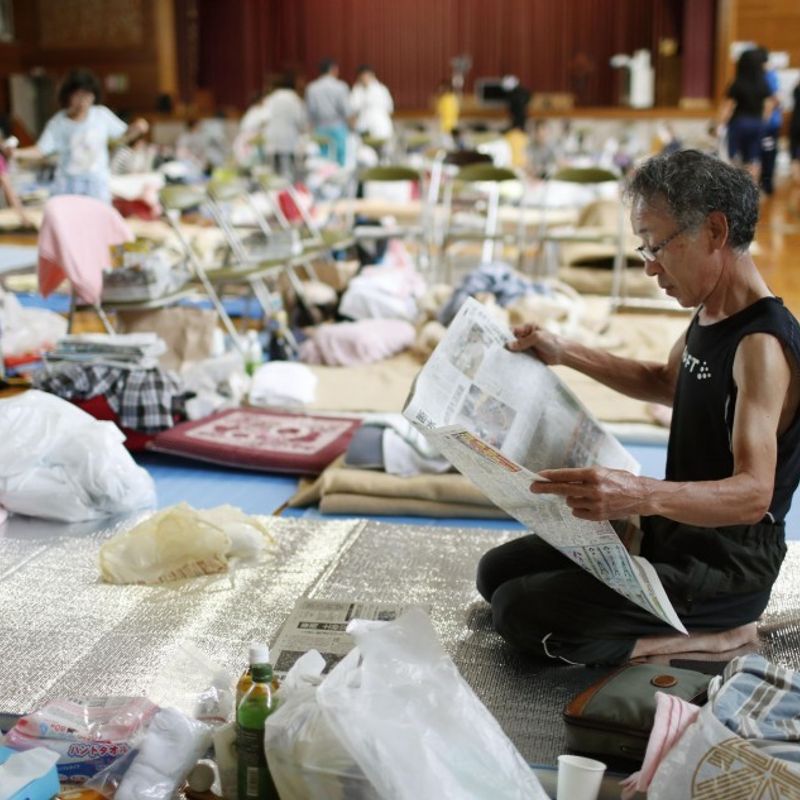 The government has set up a disaster response task force, and said Prime Minister Shinzo Abe will visit Ehime Prefecture on Friday after visiting Okayama Prefecture on Wednesday.
"I saw the tremendous scars (left by the rain)," Abe said about his Okayama trip in the task force's meeting, while revealing the government has secured about 71,000 dwellings as temporary housing for people affected by the disaster.
Parts of the region saw as much as four times the average July rainfall during 11 days through Sunday, the Japan Meteorological Agency said. Many locations logged the heaviest rainfall on record for 24-hour, 48-hour and 72 hour periods as a rainy front hovered over Japan and a typhoon neared the archipelago, according to the agency.
The rain has severed transportation in the region, with the transport ministry saying West Japan Railway Co. and other railway operators of 27 train lines suffered damage at more than 100 locations.
As of Thursday morning, most of the operators said they are unable to resume train services within the next few days, with some struggling to gather enough people to check the safety of their tracks and related facilities.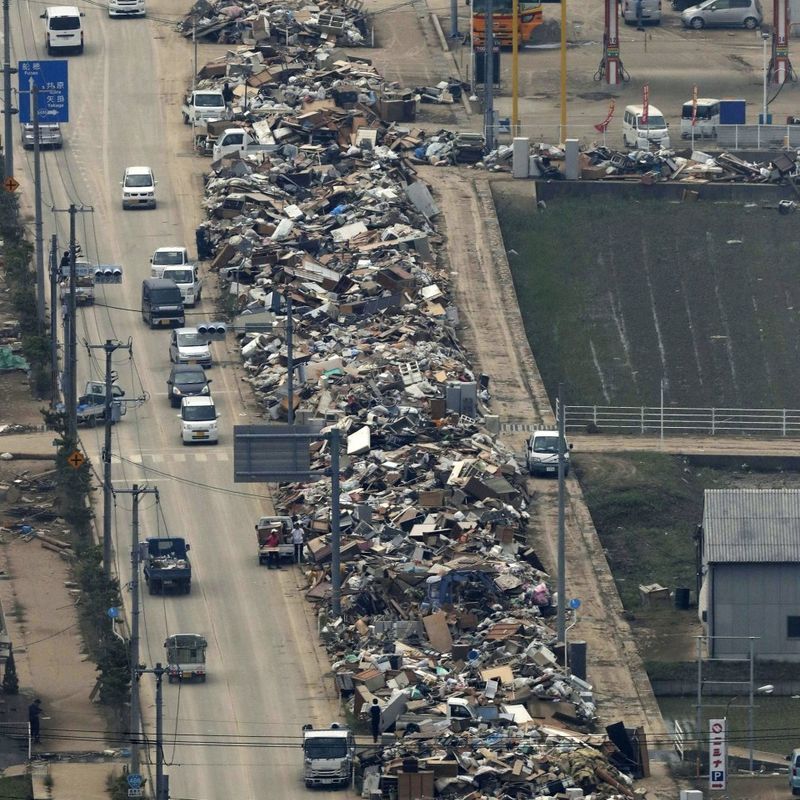 @Kyodo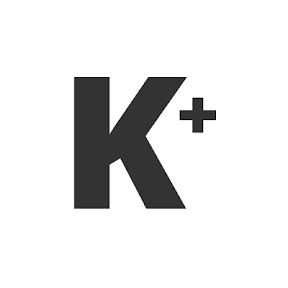 Kyodo News Plus is an online publication delivering the latest news from Japan. Kyodo News Plus collaborates with City-Cost to bring those stories related to lifestyle and culture to foreigners resident in Japan. For the latest news updates visit the official site at https://english.kyodonews.net
---