Oct 22, 2018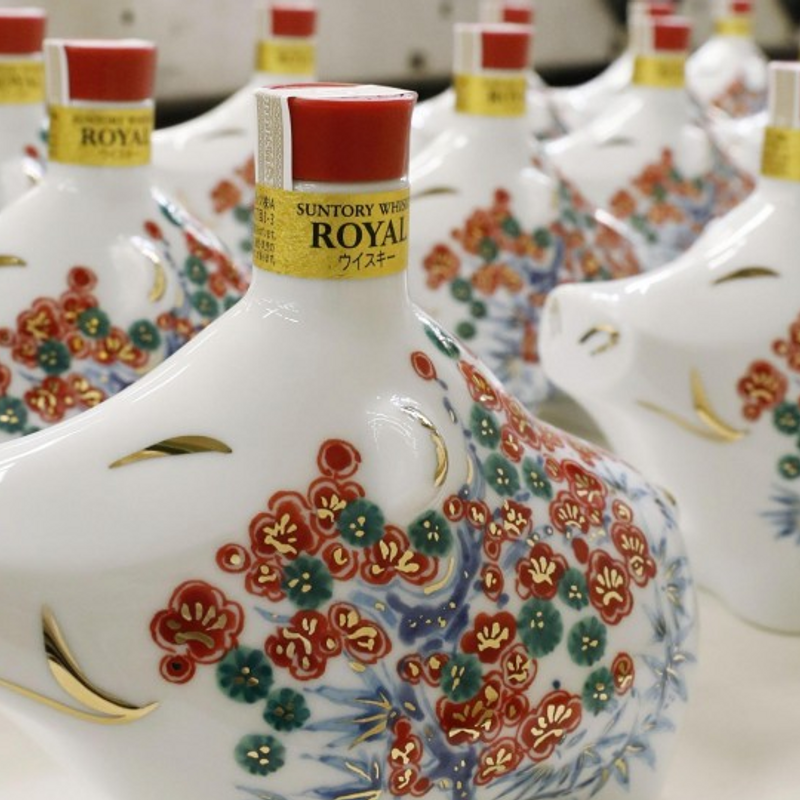 OSAKA - Suntory Spirits Ltd. said Monday it will sell a limited amount of a specially bottled line of whisky starting from Nov. 6 in advance of the coming new year.
The group firm of Suntory Holding Ltd. showcased the boar-shaped "Suntory Whisky Royal 'Year of the Boar' Bottles" to welcome 2019 which, according to the Chinese zodiac calendar used by the Japanese, is symbolized by the animal.
The bottles are baked in the traditional Mino ware style from Gifu Prefecture, central Japan, and are decorated with pine, bamboo and plum flower patterns, which are auspicious symbols.
These particular bottles have been popular every year since being launched in 1982 as objects to bring luck for the new year, and there are already orders for around 17,000 bottles from department stores and liquor shops, the whisky maker said.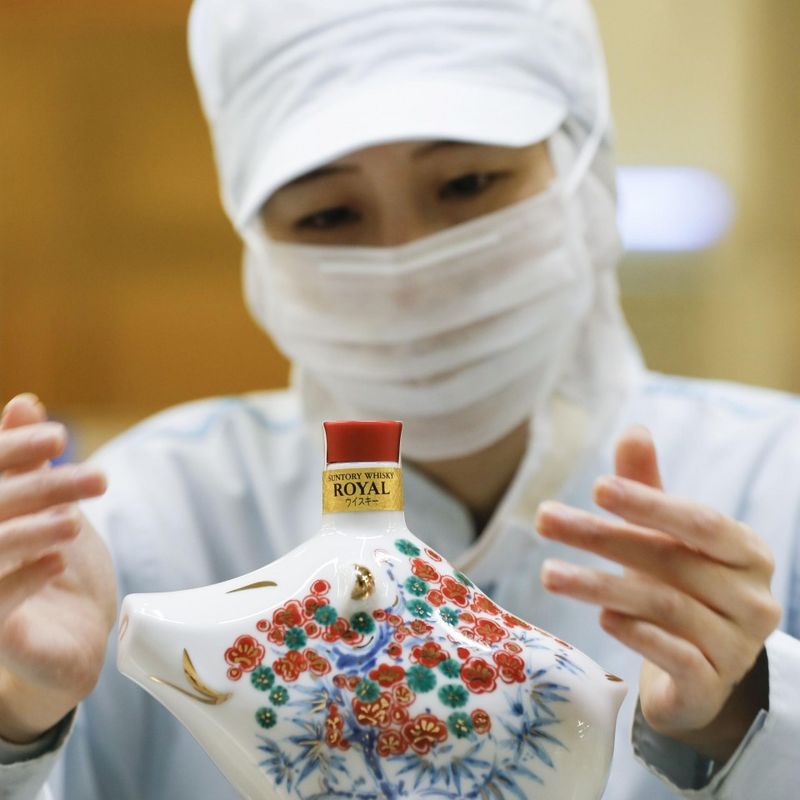 The suggested retail price for one 600-milliliter bottle is about 9,500 yen ($84).
"We hope that those who enjoy the drink will usher in the new year with vigorous momentum just like boars run," said a manager at Suntory's Yamazaki distillery in Osaka Prefecture during a press tour. The plant is in its final stages of production.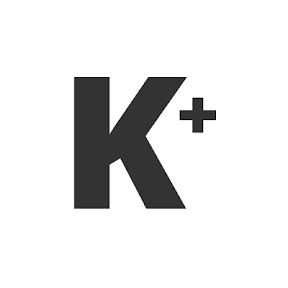 Kyodo News Plus is an online publication delivering the latest news from Japan. Kyodo News Plus collaborates with City-Cost to bring those stories related to lifestyle and culture to foreigners resident in Japan. For the latest news updates visit the official site at https://english.kyodonews.net
---