Jul 9, 2018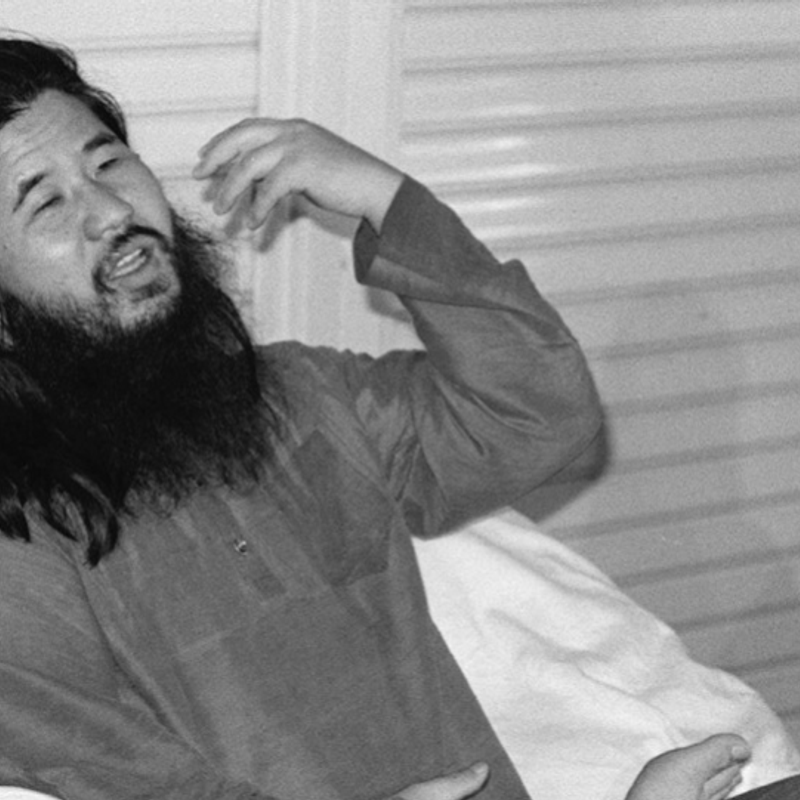 TOKYO - The body of executed AUM Shinrikyo cult founder Shoko Asahara was cremated in Tokyo on Monday and his remains will likely be kept at a detention house in the capital for some time as it remains undecided to whom they will be handed over, sources familiar with the matter said.
Who will gain control of Asahara's remains has been the focus of concern since Friday's executions of the 63-year-old and six former senior members of the cult for crimes including the 1995 Tokyo subway sarin gas attack, in which 29 people died and over 6,000 fell sick.
The sources said Asahara, whose real name was Chizuo Matsumoto, had told the detention center that he wanted his body to be handed over to his 29-year-old fourth daughter.
However, Asahara's 59-year-old wife and some of his other children want the remains and they submitted a written request dated Saturday to Justice Minister Yoko Kamikawa, according to their lawyer.
The request was not signed by the fourth daughter, who declined to comment.
After being told by the detention center that Asahara had not designated the family members to take possession of his body, the wife's side asserted that was "inconceivable."
They have claimed that Asahara had no ability to designate anyone specific to take charge of his body, citing a document dated May 10 and submitted by a doctor at the center saying it was impossible to establish a conversation with him.
According to the Justice Ministry, Asahara's family agreed to the cremation. As a rule in Japan, a person designated in advance by a death row inmate is given priority to receive the body.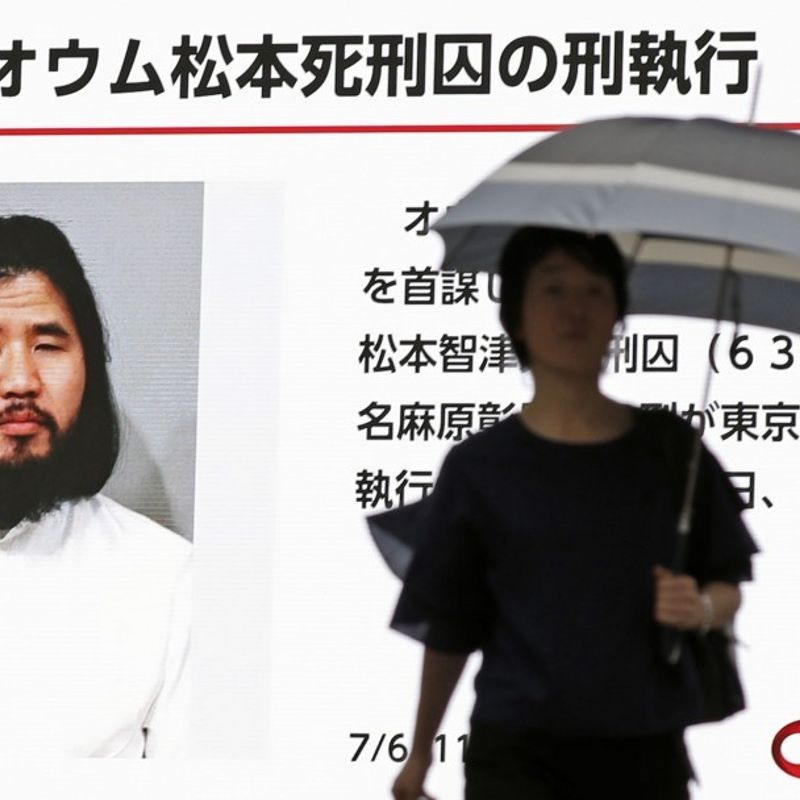 Asahara's fourth daughter is one of six children -- two sons and four daughters -- that he had with his wife, a former senior member of the cult.
In an attempt to sever ties with her parents, the fourth daughter had filed a request to nullify their right to inherit her property in the event of her death. In November last year, a family court granted the request.
At a press conference held in Tokyo following the court decision, the daughter stressed that she was not in contact with her family or former cult followers.
Law enforcement authorities are keen to know who will take possession of Asahara's remains, amid fears they might be used to rally his followers and provoke retaliation against the government and society.
Police and the public security agency are stepping up their vigilance of members of AUM's successor organizations -- Aleph and two splinter groups -- who might come to regard Asahara as "divine" following his execution.
The authorities believe Asahara still exerts a strong influence over the groups.
The body of Masami Tsuchiya, 53, one of the six hanged Friday along with the cult founder, was also cremated on Monday, according to the sources.
Asahara and the six executed were among 13 people on death row for their roles in a series of crimes perpetrated by the doomsday cult.
@Kyodo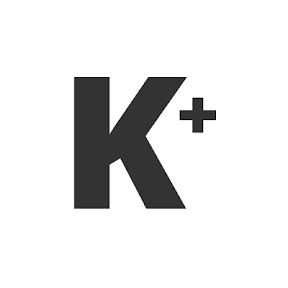 Kyodo News Plus is an online publication delivering the latest news from Japan. Kyodo News Plus collaborates with City-Cost to bring those stories related to lifestyle and culture to foreigners resident in Japan. For the latest news updates visit the official site at https://english.kyodonews.net
---