May 2, 2018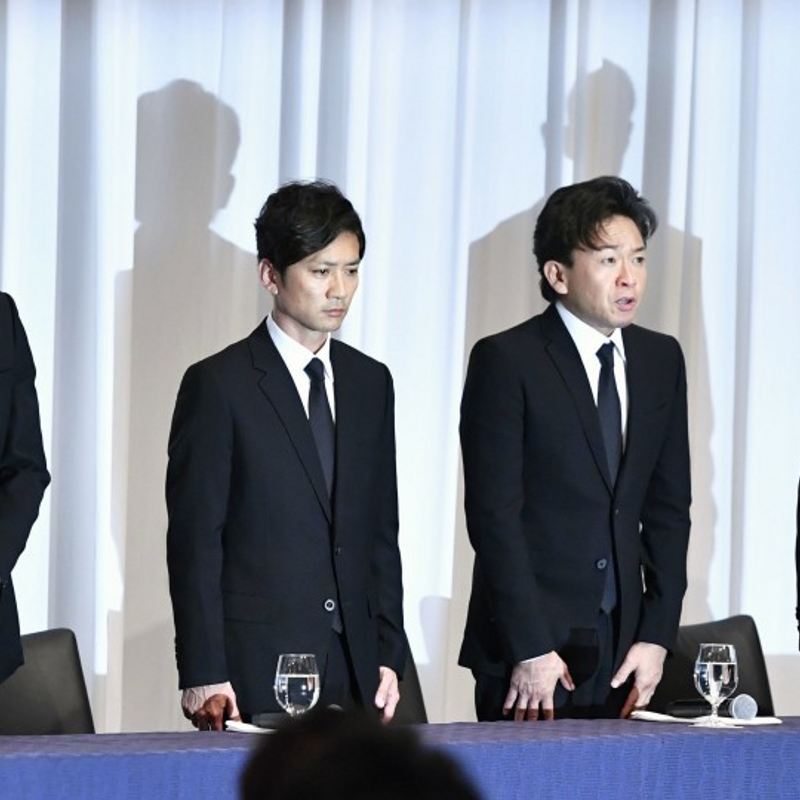 TOKYO - Tatsuya Yamaguchi, a member of Japanese all-male pop group Tokio, has expressed his intent to leave the five-member band after coming under fire for kissing a high school student against her will, other group members revealed Wednesday.
The remaining members -- Shigeru Joshima, Masahiro Matsuoka, Tomoya Nagase and Taichi Kokubun -- said at a press conference they have yet to reach a conclusion on what to do about Yamaguchi's resignation but the four will continue to work as the group for the time being.
The 46-year-old musician and TV personality had admitted to the allegation and was referred to prosecutors in April, but they dropped his indictment on Tuesday. The girl is believed to have withdrawn her victim report after agreeing to a settlement.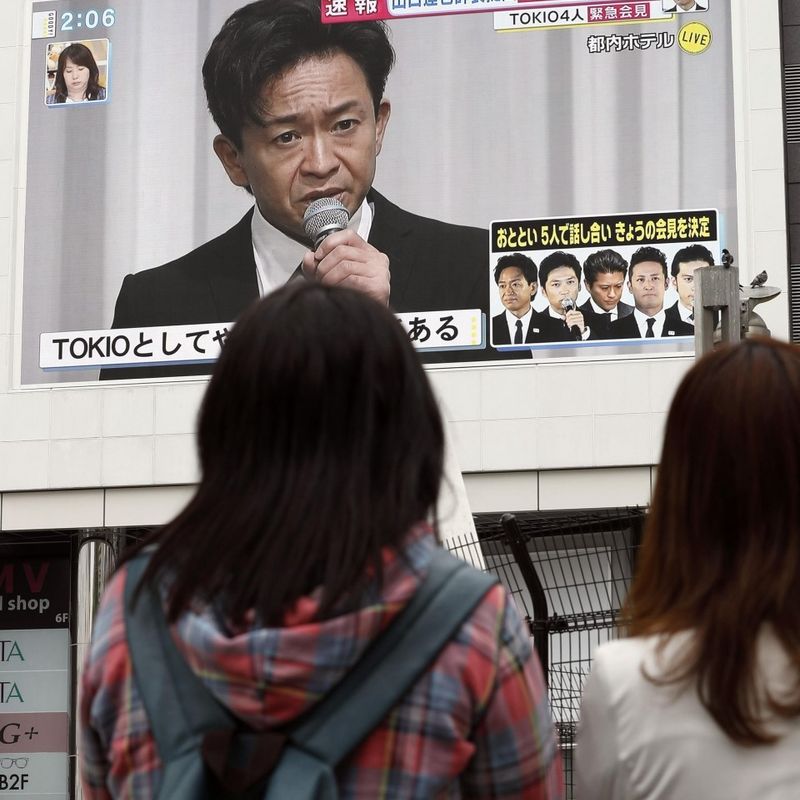 (Tokio's press conference Wednesday was televised live nationally.)

Tokio has canceled its music work, including a plan to create an album marking the 25th anniversary since their debut, the members said.
"We apologize from the bottom of our hearts," said group leader Joshima, adding they decided to hold the press conference as they "wanted to apologize as Tokio and state our feelings as soon as possible."
Joshima said he is holding a letter of resignation Yamaguchi handed to them when they all met on Monday. Yamaguchi has already been suspended from work indefinitely.
Criticizing Yamaguchi as spoiled, Matsuoka said, "If Tokio is the root cause (of such an attitude), then that Tokio should be eliminated."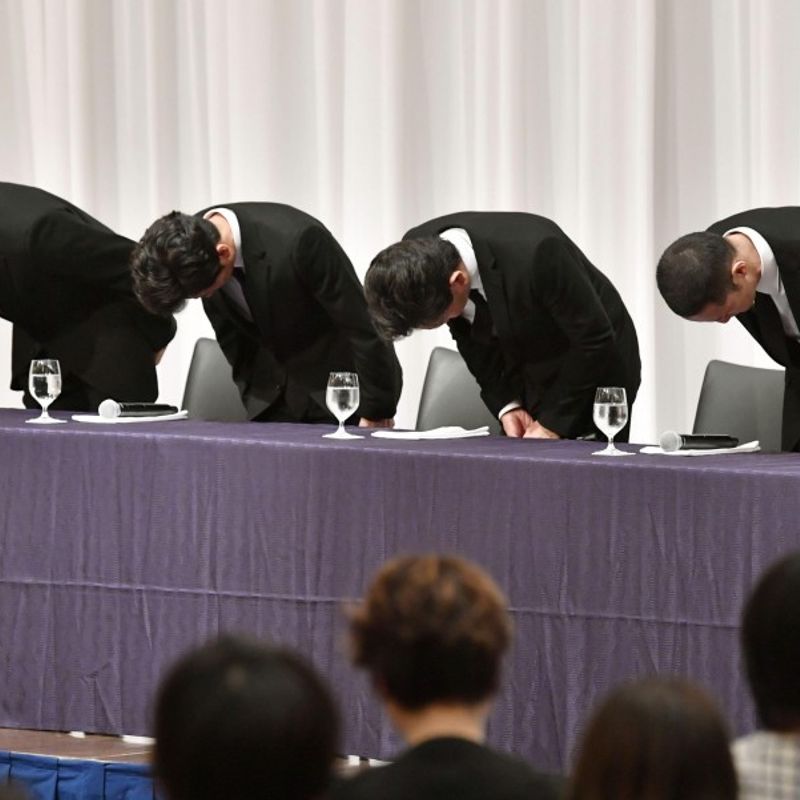 (From L, Tokio's Tomoya Nagase, Taichi Kokubun, Shigeru Joshima and Masahiro Matsuoka.)
But he said he is stuck between such a feeling and his responsibility as a professional in completing work he has at hand.
"Even if we accept his resignation letter, I still cannot abandon Yamaguchi," said Kokubun.
Last month, Yamaguchi was referred to prosecutors on suspicion of forcibly kissing the girl he had met through work at his home in Tokyo's Minato Ward in February.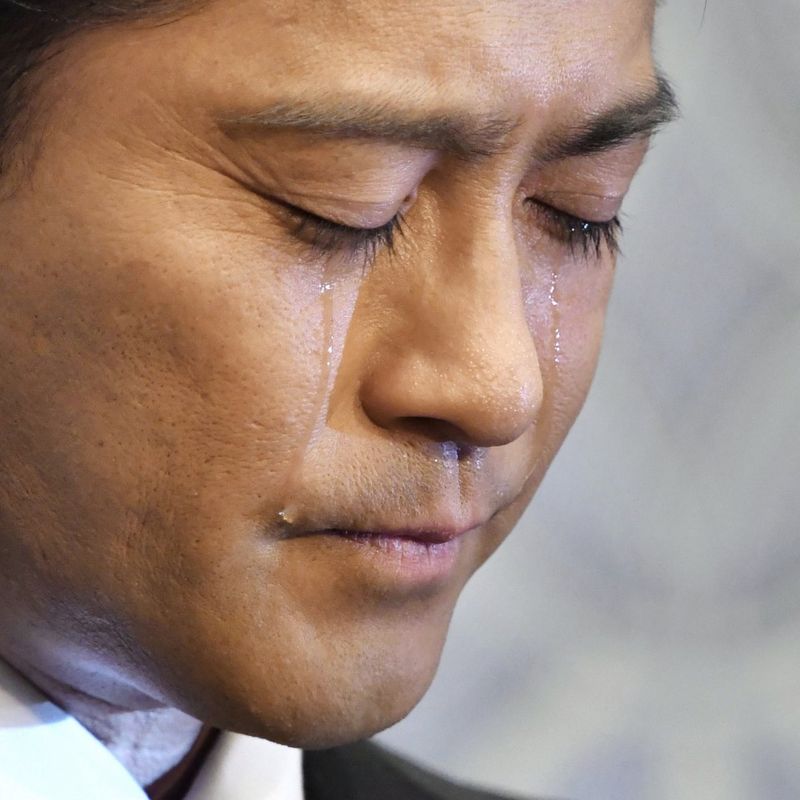 (Tatsuya Yamaguchi has submitted his resignation.)
He was drinking alcohol alone on the day of the incident and invited the girl to his home in the evening, according to his lawyer.
The case has rocked the Japanese entertainment industry, prompting the suspension of TV programs, commercials and other advertisements in which Yamaguchi appeared, including a program for youths aired by the country's public broadcaster Japan Broadcasting Corp., also known as NHK.
Tokio had been working as special ambassadors to promote the 2020 Tokyo Olympic and Paralympic Games flag tour, in which replicas of the official flags of the event will travel across Japan.
@Kyodo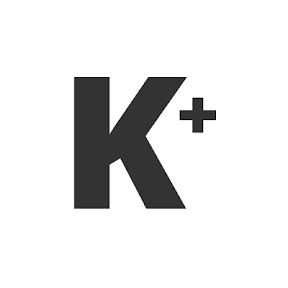 Kyodo News Plus is an online publication delivering the latest news from Japan. Kyodo News Plus collaborates with City-Cost to bring those stories related to lifestyle and culture to foreigners resident in Japan. For the latest news updates visit the official site at https://english.kyodonews.net
---